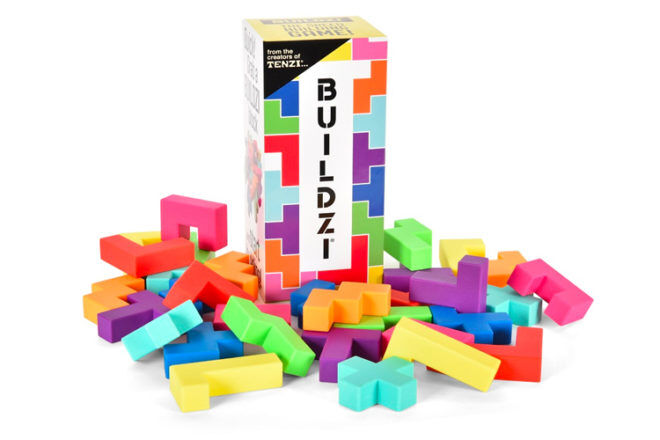 This competition is now closed. 
Congratulations to our lucky winners F. Thomas (VIC) and S. Moore (NSW). 
You'll be the talk of the neighbourhood when you win Australia's next big game sensation – Buildzi.
Fast, fun, and seriously transfixing, Buildzi is a block building game set to get your hearts racing. In this game of speed, players need to build a tower before their opponent, but will your nerves cause the tower to tumble? It's time to find out.
Simple yet engaging, Buildzi guarantees fun for all ages. Who'll be the quickest in the family to build their tower? Beat your building buddies to the finish line and shout 'Buildzi!' to take the crown.
Buildzi is a block-based game for two to four players, full of fast stacking and nerve-wracking gameplay, and the best part? There's a heap of different ways to play. With Buildzi blocks, tower cards and block cards, different game modes are perfect for different age and skill levels.
Put all of the blocks in the middle of the table, flip a card and be the first to build your tower. With minimum rules, the only thing between you and block-building victory is your opponent's speed and skills.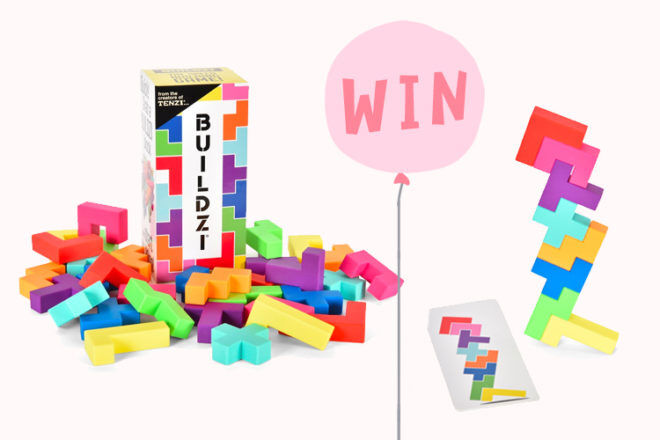 Two lucky families will each win a set of Buildzi valued at $54.95 each. Entry is open to all Australian Mum's Grapevine newsletter subscribers.
Ends September 25, 2020.
HOW TO ENTER
Step One: Enter your details in the entry form below.
Step Two: Tell us what three things have the kids put on the top of their Christmas list.
BONUS: Click 'Share' below and get your friends to enter for bonus entries.
Competition terms and conditions.
Good luck!