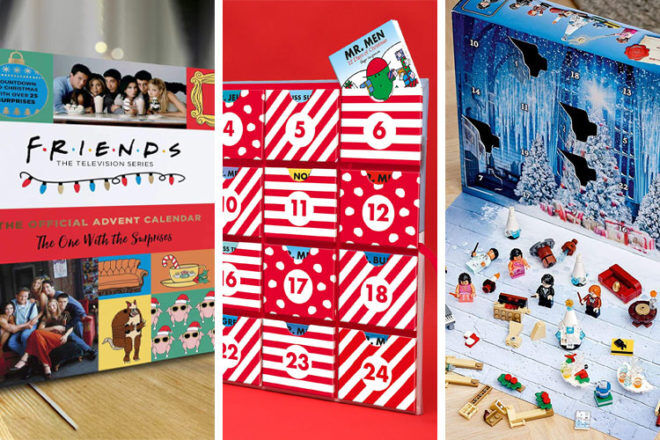 From decorating the tree to baking gingerbread men, there are countless Christmas traditions we all know and love. But the squeals of delight and happy dances that come from a kids' advent calendar makes it a hands-down favourite.
Advent calendars are Christmas countdowns with numbered flaps that open up to reveal hidden toys or treats. A huge hit with kids for their surprise element, they make the leadup to Santa's visit extra exciting and come in styles and themes to suit any child.
And gone are the days of having to choose between chocolate and, well, chocolate. Advent calendars are filled with everything from the hottest toys and stationery to beauty products, jewellery, even socks and tea.
Best advent calendars for festive kids
Ready to find the ultimate advent calendar for your little elf (and even yourself)? Take a peek at our roundup of winners.
LEGO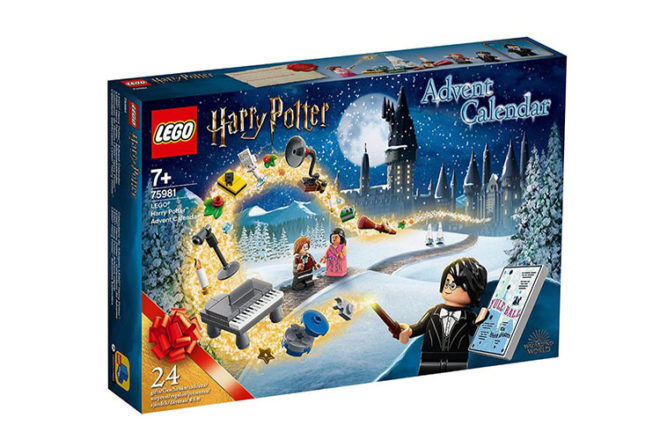 Filled with Hogwarts-themed mini-builds, minifigures and a good dose of magic, this is the ultimate Christmas countdown for Potter-loving brick-builders. There are 24 unique gifts in the calendar and a fold-down playmat for recreating the iconic Yule Ball. Expecto Patronum!
---

Christmas has arrived in Heartlake City and it's time to get building! There are over 200 pieces in this festive countdown, including Mrs Claus herself and an adorable LEGO elf. Action builds include a snowball catapult and rolling skateboard.
---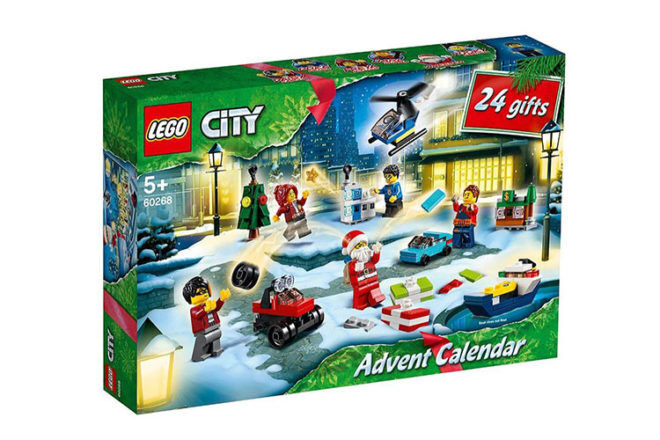 An annual favourite among LEGO CITY fans, this calendar contains seasonal mini-builds and six minifigures based on the LEGO CITY Adventures TV series. It's suitable for ages five and up and a fab choice for fans who are just starting to build their LEGO collection.
---

In a galaxy far, far away…Darth Vader wears a Christmas sweater! This calendar contains over 300 pieces, with 12 mini-builds that include the Millennium Falcon, an A-Wing and a Droid Control Ship. The fold-down playmat features fabulous imagery for playing out intergalactic adventures.
---
Christmas Decorations
Mr Men & Little Miss
This is such an adorable calendar for all the Little Miss Sunshines and Mr Noisies out there. It features 24 mini-books, all individually wrapped, Christmas-themed and based on favourite Mr Men and Little Miss characters.
---
Playmobil

This annual favourite includes fully articulated, smiling figures (including Santa!) and loads of festive props for building the ultimate Christmas diorama. It's recommended for ages four and up and makes a terrific introduction to the world of Playmobil.
---

It's medieval times and the scene is set for the Battle of the Magic Stone. If your littlies have a fascination with firey dragons, brave knights and gothic castles, they will adore collecting the 24 treasures in this themed calendar to play out endless battles.
---
Disney Storybook Collection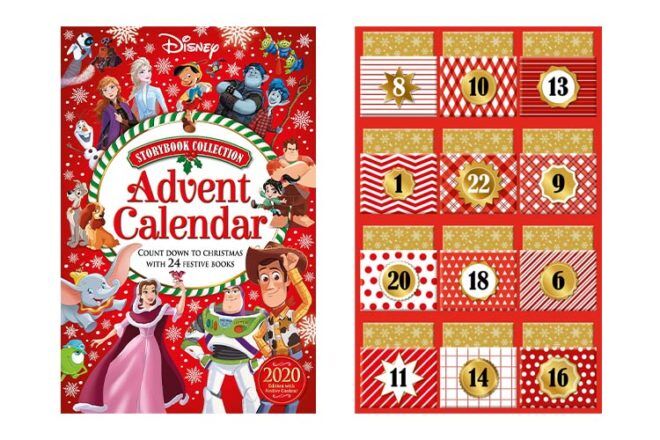 Perfect for book lovers and Disney fans alike, this jumbo calendar includes 24 mini paperback stories kids to unwrap and enjoy each morning in the lead up to Christmas. From Woody to Dumbo, the whole gang's there.
---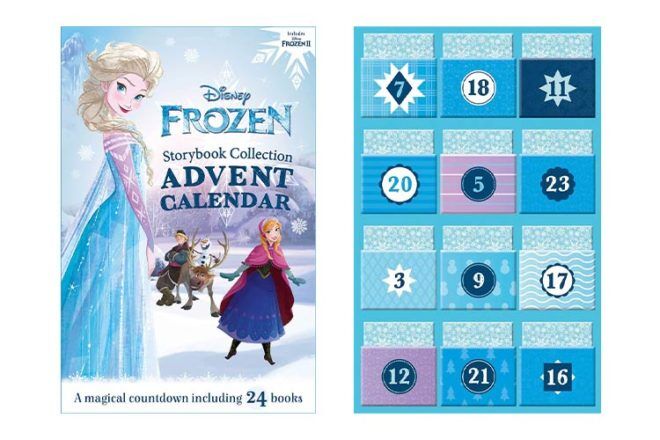 Littlies still hooked on all things Arendelle? This special edition of the bestselling Disney Storybook Collection Advent Calendar includes 24 individually wrapped Disney Frozen stories. Among the goodness is Olaf's Birthday and The Midsummer Parade.
---
Friends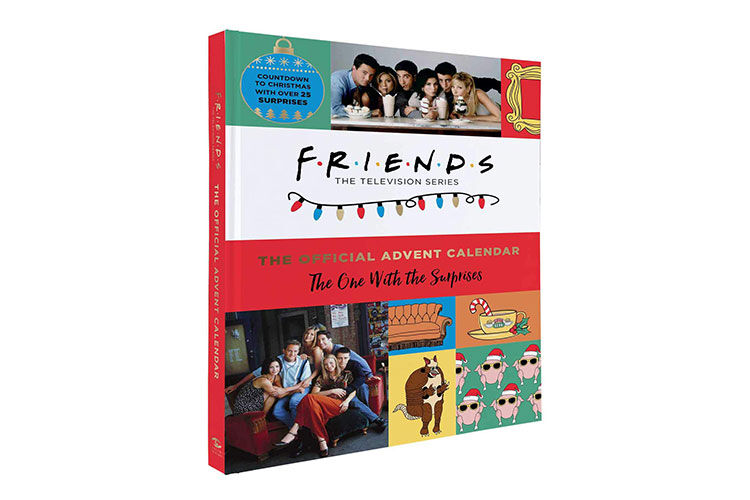 Could we BE any more excited?! With 25 days of surprises and 40 Friends keepsakes, this calendar is a must for any anymore who'd rather be at Central Perk sipping coffee made by Gunther. Goodies include recipe cards, buttons and trinkets.
---
Hot Wheels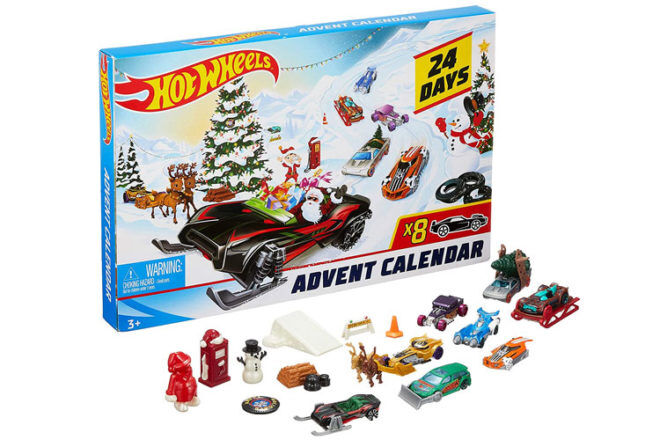 If your kids are obsessed with anything that drives, this calendar is tough to top. It includes eight Hot Wheels vehicles and 16 accessories, including Santa's sleigh, a snowman, snow plough and a pair of particular sweet reindeer. Years of fun to be had with this set.
---
Schleich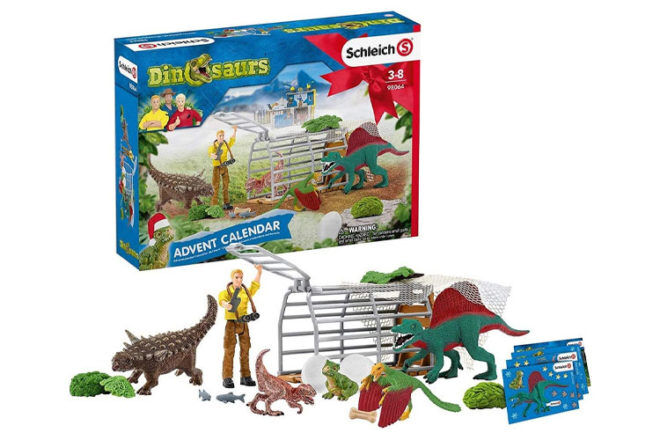 Will it be a Spinosaurus? Maybe a baby T-Rex? Whatever prehistoric treasure this calendar reveals each morning, you can be certain that dino-fans will adore it. There are 24 unique Schleich figurines and accessories included, all made on Germany to impeccable standards.
---
Elf on the Shelf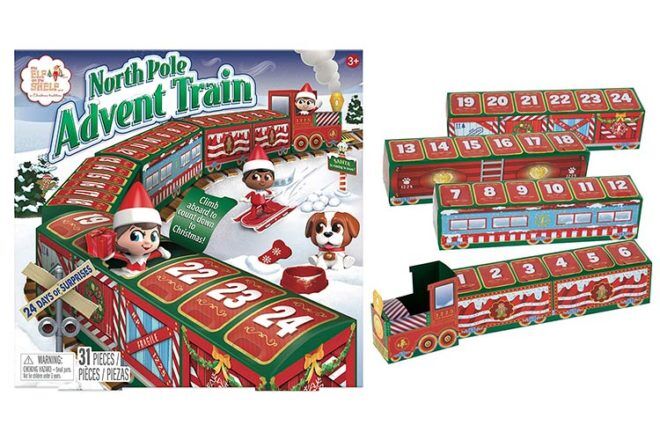 Uh-oh! With his very own train to get around on, Elf is going to harder to find each morning than ever! This countdown is a must if Elf on the Shelf is a big deal in your house. It includes four themed cardboard trains
---
Crayola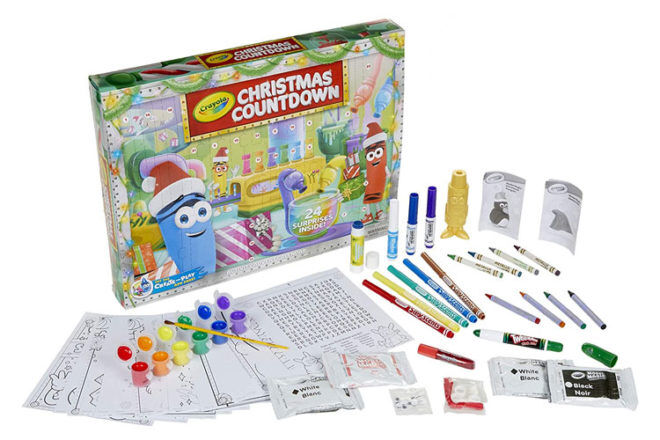 Not only is this advent calendar a fun way to count down to Christmas, but it's also going to equip little artists with all the tools they need to keep creating throughout the summer holidays. There are 24 surprised to uncover, including modelling compound and activities.
---
Petit Collage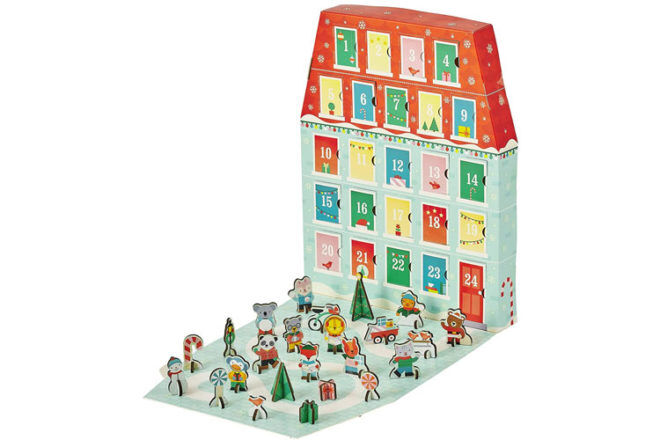 This is one of our favourite advent calendars for younger kids for the simple fact that it is as sweet as it is earth-friendly. It contains 24 unique, buildable cardboard gifts, all crafted from recycled paper and printed with vegetable-based inks.
---
T2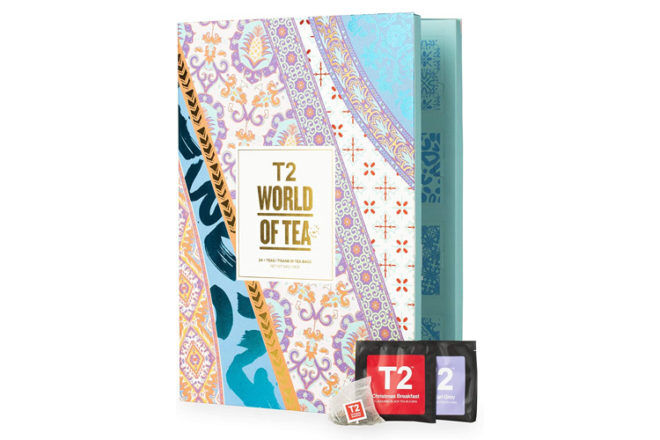 Fancy a cuppa? This year's T2 advent calendar includes 24 scrumptious tea varieties that will make very welcome pick-me-ups during the busy Christmas season. Flavours include Chai, Pumping Pomegranate and gingerbread-infused Christmas Breakfast. Delish!
---
This article is curated by our Editors and includes affiliates and/or paid inclusions. See our Disclosure Policy.
Know some other Christmas countdowns we should add to our list? Contact us and let us know.
Find more fun gear for little ones …
If you're after more Christmas gift ideas, you're in the right spot. From play mats to cloth books, our roundups include the country's most coveted brands and stores.
15 best tea sets for kids
---