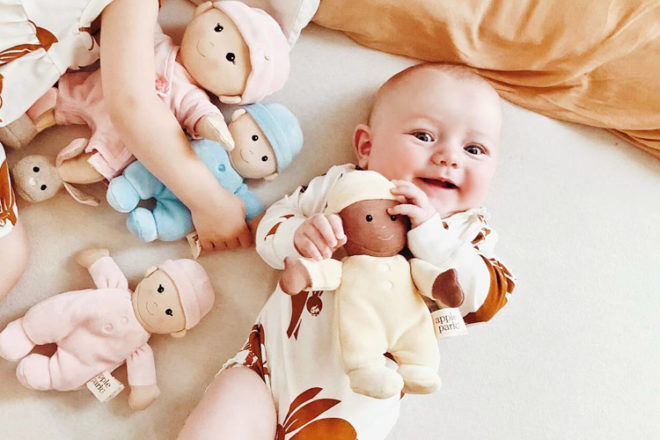 When a baby gets their first soft doll, a whole world of caring, sharing and friendship opens up. Sure, they might not say a lot, but these cuties are purpose-built for years of cuddles and companionship.
With soft 'skin', chubby cheeks and the sweetest outfits you ever did see, our roundup of dolls for baby boys and girls are all suitable from birth and make exquisite gifts for tiny new arrivals.
10 soft baby dolls that are perfect from birth
Ready to find that perfect first doll for your baby? In no particular order, here are ten favourites that are destined to become friends for life.
1. Bonikka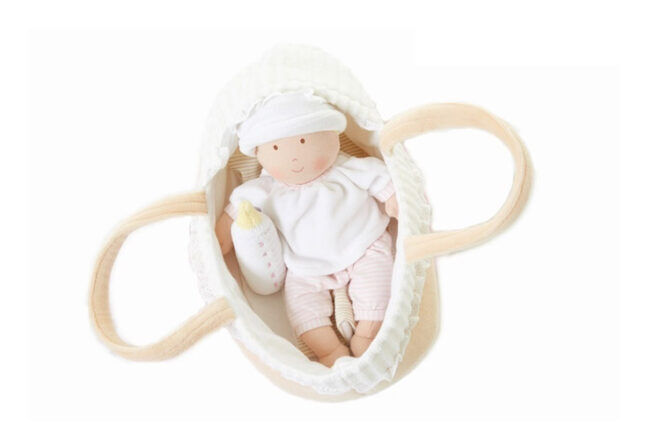 From an award-winning toy brand comes a gender-neutral cutie for littlies to love and cuddle from birth and right throughout the toddler years. This one comes with a carry cot and bottle for extra cuteness and nurturing.
---
2. Corolle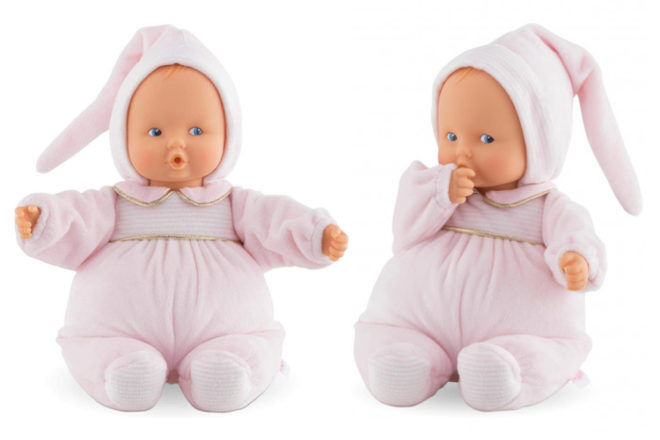 Meet the French-designed sweetie-pie with chubby cheeks and a subtle vanilla scent. Created especially for bubs, it has lots of grip points for tiny hands and textured elements for the teething stage.
---
3. RoRo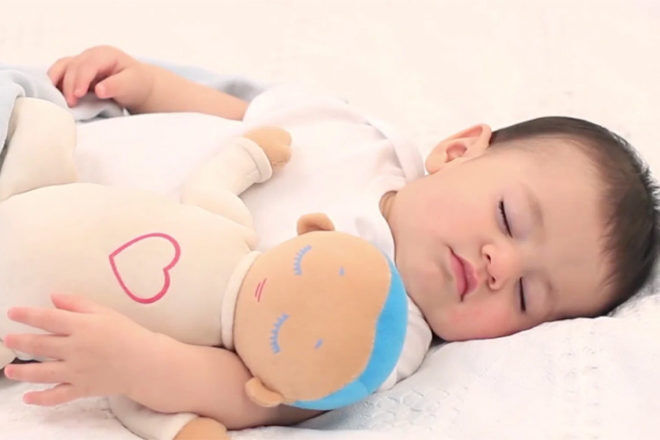 It's not just a doll, it's a global phenomenon that parents have labelled a 'miracle' for its ability to soothe and settle babies and tots. Made of gentle fabric, it imitates Mum with its soft feel and soothing built-in sounds. Thank you, Lula!
---
4. Gund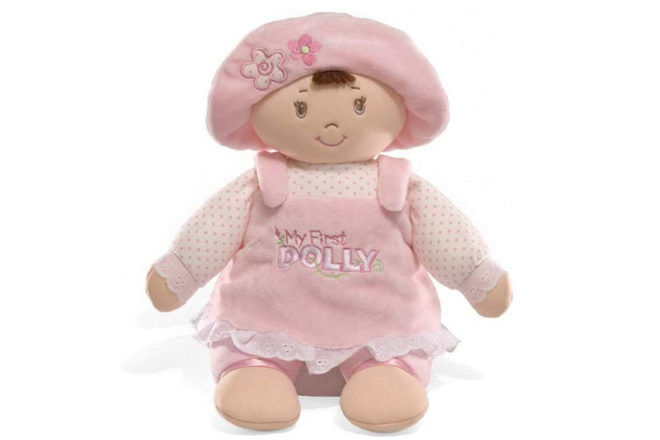 Supersoft and cute as a button, this classic pink dolly measures 33cm and makes a sweet companion for bubs of any age. We're especially loving the textural elements of the woollen hair and lace trims for keeping tiny little fingers entertained.
---
5. Apple Park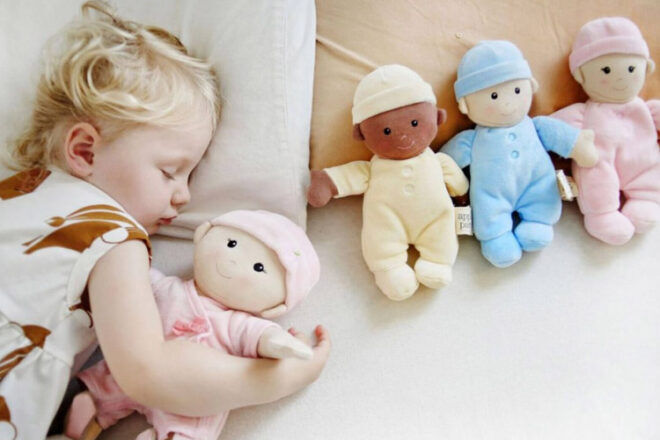 Not only are these little pals utterly adorable, but they're also Earth-friendly. Each doll is made with pure organic cotton velour that is coloured with eco dyes and even comes bundled up in completely recyclable packaging.
---
6. Nany Huchy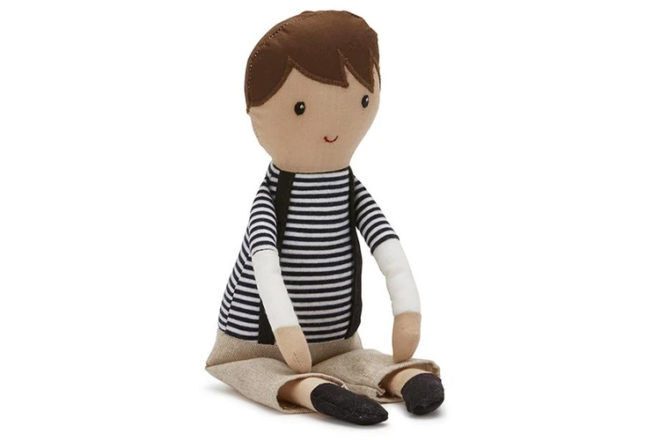 Sebastian is the sweet little pal who's always smiling and loves a big cuddle. Made entirely of washable fabric he's as soft as can be and makes the ideal first doll for the teeniest of babes and older tots.
---
7. Kaloo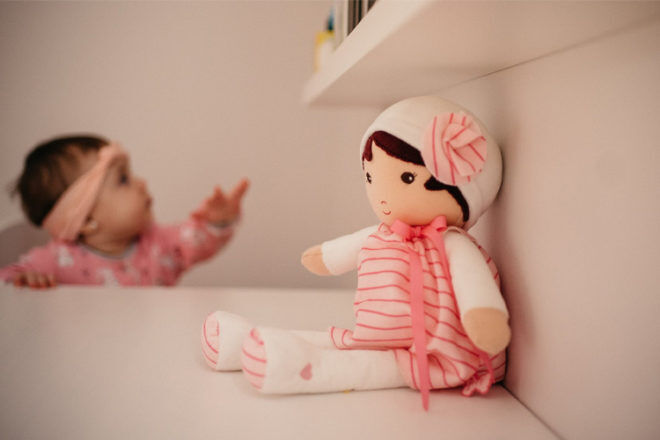 French-designed Kaloo baby dolls have been befriending bubs for over 16 years. Each character is made from superior materials to be ultra-soft to touch and delicious to cuddle. Choose from over 10 breathtaking styles for girls and boys.
---
8. Baby Annabell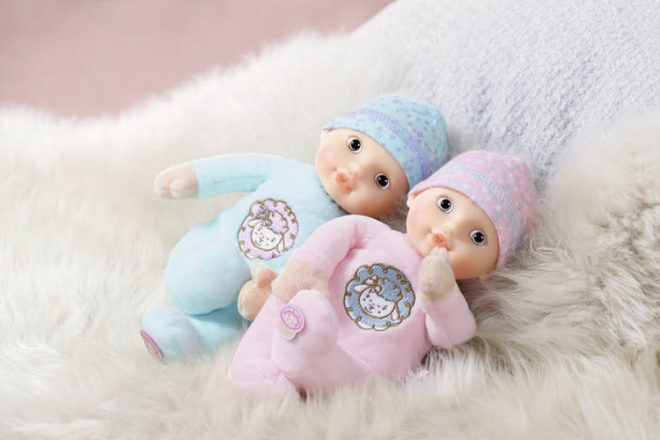 At 22cm, these cuties are perfectly sized for tiny arms to cuddle. Suitable for newborns and in a choice of pink or mint-blue styles, they have a silky-smooth vinyl head and a beautiful baby face that's impossible not to love.
---
9. Tiger Tribe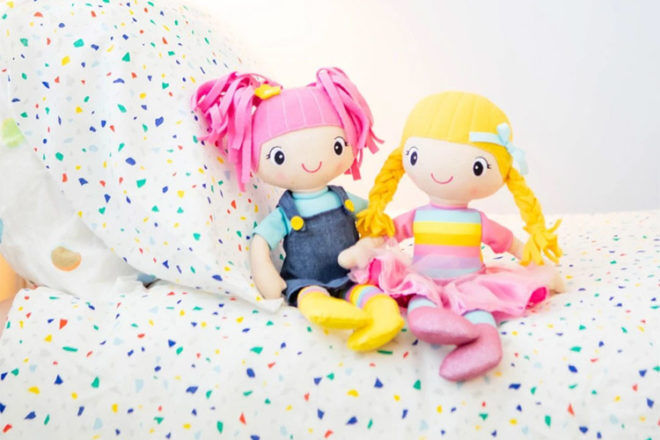 With retro vibes and massive pops of colour, these fun-loving fabric rag dolls are as gorgeous to cuddle as they are to gaze at. Each measure around 43cm in height and features hand-stitched details.
---
This article is curated by our Editors and includes affiliates and/or paid inclusions. See our Disclosure Policy.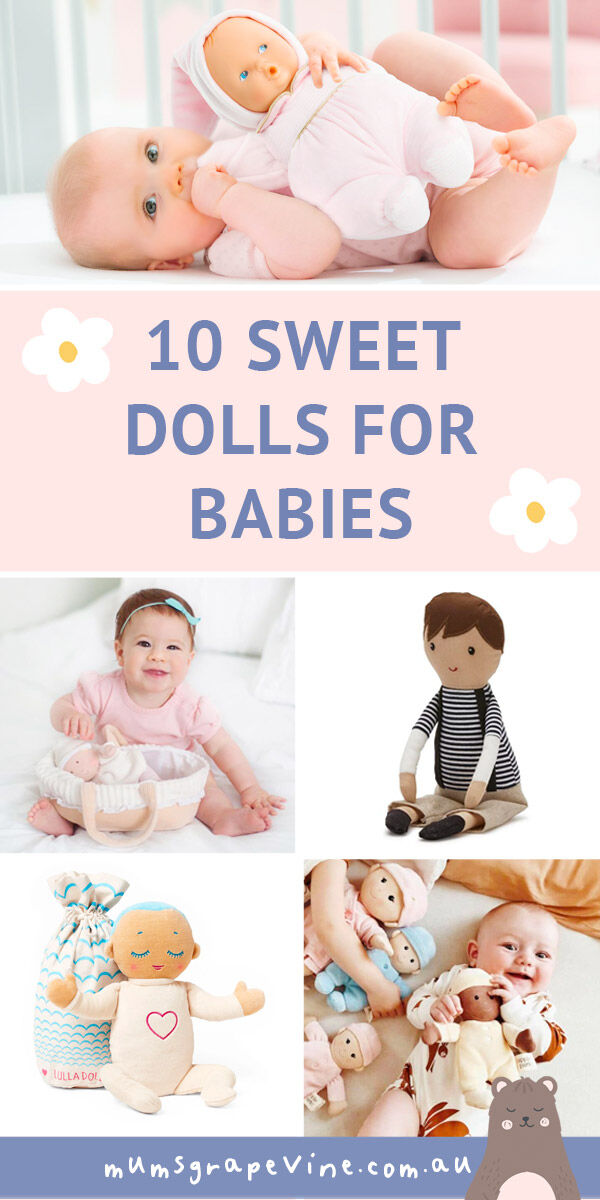 Know a soft doll we should add to our list? Contact us and let us know.
Read next …
Looking for more companions for your tot? From dolls that can go in the tub to cuddly friends to help them sleep, here are a few articles that you might like to read next
Continue your search for the best doll for baby
Looking for a doll for baby and still not sure if any of these are right for you? Search online by jumping into one of our closed Baby groups and ask thousands of other Australian mums what they recommend – 'What to buy' is the most talked-about topic.
Click and join your group today!