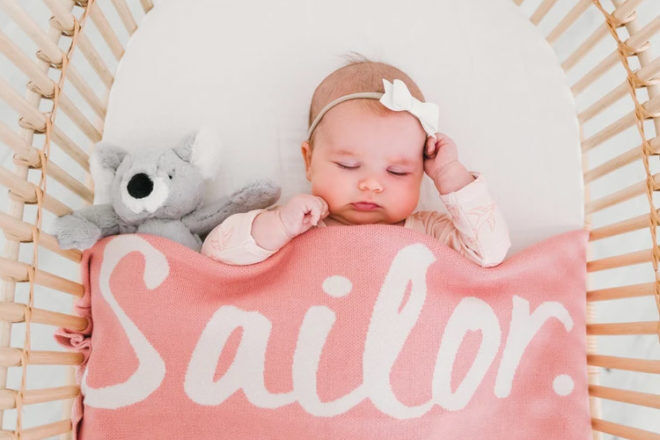 Just when we thought a sleeping baby was the most adorable sight in the world, personalised blankets have taken the sweetness to all new heights.
In a spectacular range of styles, from neutral cotton knits to printed fleece, these special blankies are perfectly sized to take everywhere and keep baby toasty from the cot to the pram and back again. And when they're not tucked around tiny humans, they make stunning throws for the nursery.
9 personalised blankets for keeping baby snug
To help you find the perfect personalised blanket for your baby, we've put together a handy list of brands to get you started in your search.
Some brands have offered exclusive offers for Mum's Grapevine readers. These offers may include exclusions and expiry without notice. Please direct all enquiries directly to the linked website.
In no particular order, here they are:
Blankids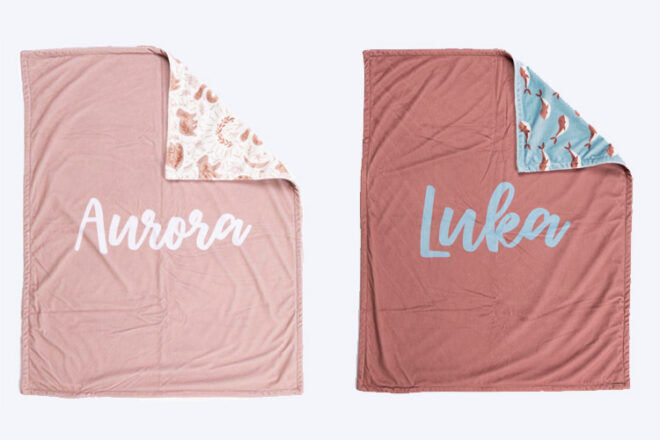 From trucks to toucans, there is a print in this range for every bub. Each double-sided blanket is made from stain-resistant minky fleece that's tough enough to withstand years of use and washing. Locally made, they come in over 30 styles.
Blankids Discount Code:
Use code 'MGV15 ' for 15% off when you spend $60 or more.
---
Spatz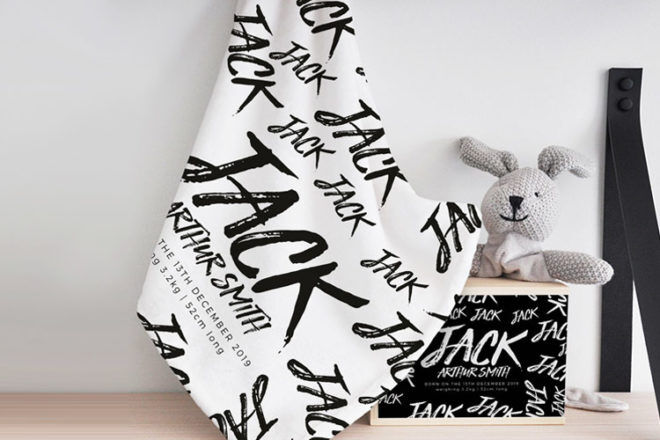 Got a long surname you'd like to include on bub's blanket? No problem. Spatz allows you to use unlimited characters and even sentences on each and every design. Hypoallergenic and sumptuously soft, these fleece blankies come in three different sizes and countless styles.

---
Pitter Pattern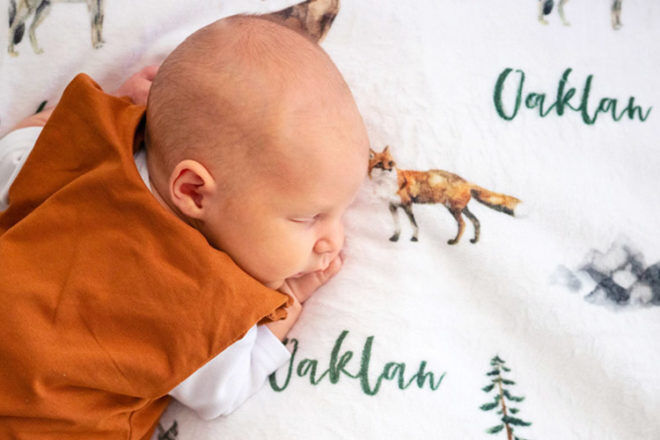 Made with loads of love right here in Australia, these sweet keepsakes are big enough to cover a standard cot mattress but light enough to take out and about. Each is professionally printed from edge to edge and has a single colour on the reverse.
Pitter Pattern Discount Code:
Use code 'MGVFREESHIP' for free shipping on all orders.
---
Namely Co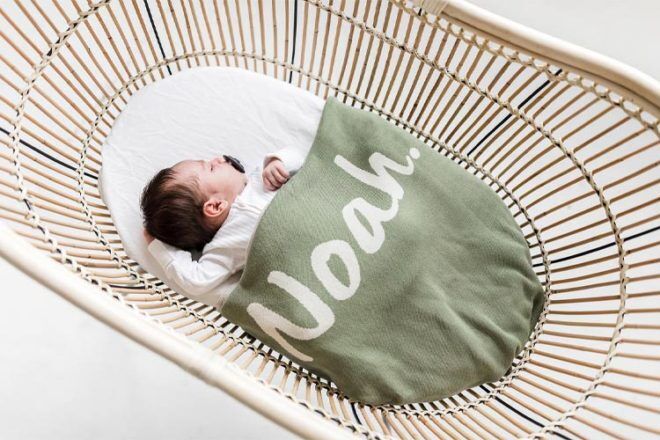 Dreamy treasures in timeless hues. Crafted from 100% organic cotton, these bespoke beauties are gentle on babies' skin and help to maintain a comfortable, healthy temperature as they snooze. Choose from bassinet or cot sizes in over 40 spectacular designs.

---
Hexi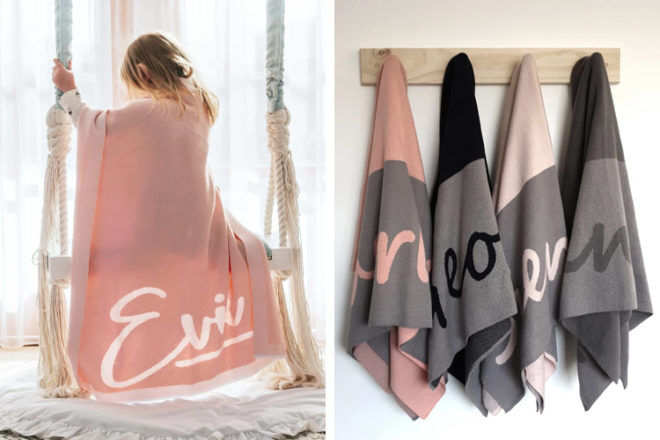 In stunning contemporary shades and available in three useful sizes, these are blankets that will be used well beyond the baby years. Each is made from pure cotton to be deliciously smooth and comes in a choice of two luxurious styles.

---
Kiddiwink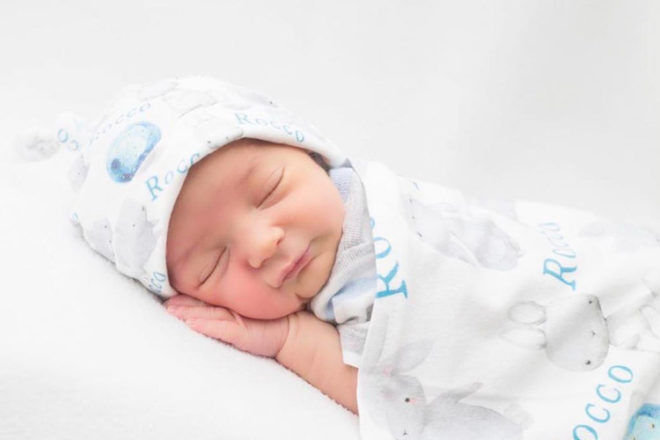 If you're after a specific theme for baby's personalised blanket, there's a good chance you'll find it at Kiddiwink Custom. There are over 100 different styles on offer, all cute as can be and completely unforgettable. Styles include Reversible Minky and Luxe Sherpa.
Kiddiwink Discount Code:
Use code 'MGV15' for 15% off storewide.
---
One Little Day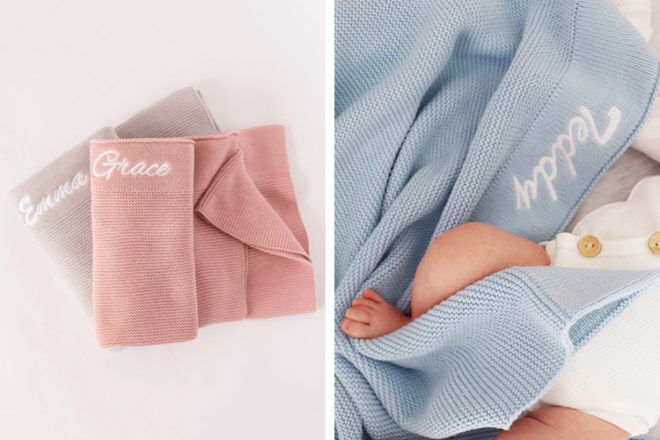 These superbly crafted, single-colour blankets will fit right in anywhere. In one useful size that will see bub right through toddlerhood and beyond, they're made of pure cotton and can be personalised with up to 12 characters. Choose from seven colours and four unique fonts.

---
Avalon Bebe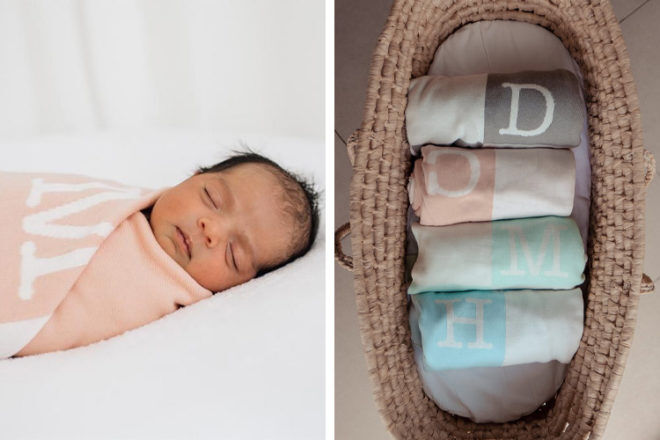 Designed locally and inspired by high fashion, these custom-knit blankets are woven with love from the finest cotton. In contrast to other brands, Avalon Bebe personalises each blanket with a single initial for a chic, minimalist finish that you'll totally want to show off.
Avalon Bebe Discount Code:
Use code 'MGV20' for 20% off storewide plus free shipping on all orders.
---
That's My Blankie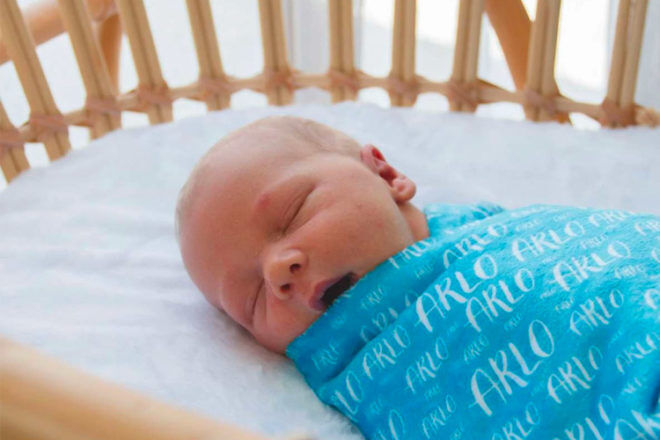 Customise to match the theme of bubba's nursery or to suit your own personal style. Available in a plethora of sizes and fonts, these blankets are a favourite with our community of mums.
That's My Blankie Discount Code:
Use code 'MGVFREESHIP' for free shipping on all orders.
---
This article is curated by our Editors and includes affiliates and/or paid inclusions. See our Disclosure Policy.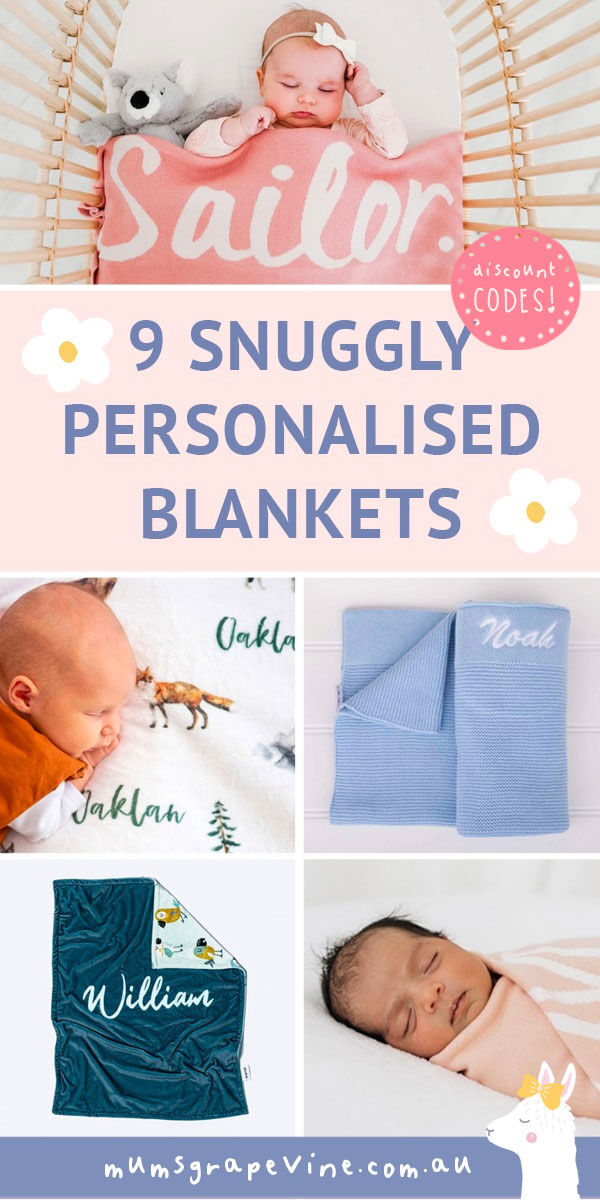 Know a brand of personalised blanket we should add to our list? Contact us and let us know.
Read these roundups next ….
Continue your search for the best personalised blankets
Looking for a personalised baby blanket and still not sure if any of these are right for you? Join one of our Facebook Baby Groups and ask thousands of other mums what they recommend. They are grouped together based on your baby's birth date so everyone is going through the same stages at the same time.
Click here >> Mum's Grapevine Facebook Groups  << to find your group today!