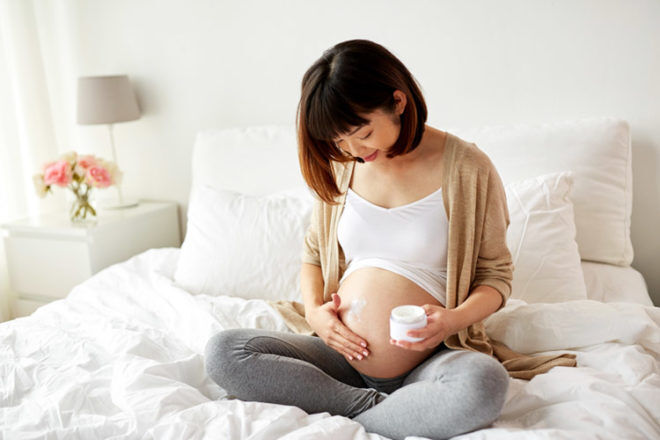 Baby bumps stretch a little more every day, and before you know it, there's a whole lot more skin to take care of. This is when a moisturising and delicious stretch mark cream will become your best friend.
Stretch mark cream is a nourishing lotion, balm or oil used on the skin to prevent or treat scars caused by stretching or shrinking skin. The right product will not only keep skin hydrated and smooth but applying it to bumps regularly is a great way to bond with darling bubs too.
From balms to butters, there are more than a few products available in Australia that help prevent and treat stretch marks. And to help you find the right product for your needs, we've rounded up a selection of our favourites.
What to look for in products for stretch marks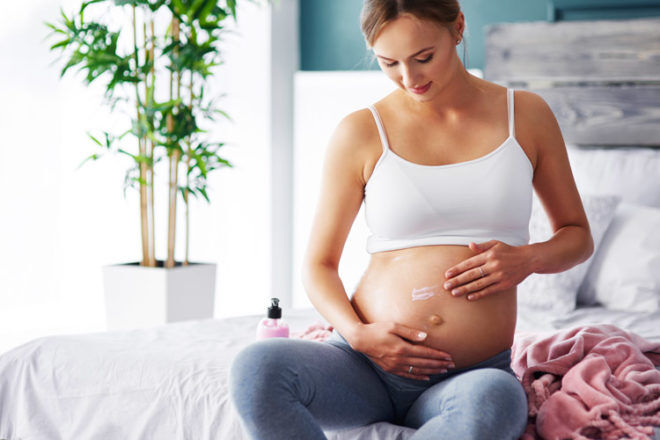 Scent: During pregnancy, our senses are often heightened and some expecting mums become incredibly sensitive to certain smells. Keep an eye out for anything that may trigger your pregnancy nausea by taking a look at the formula of ingredients before you buy.
Ingredients: Just like the food we eat during pregnancy, making healthy choices about what we put onto our skin is just as important. With baby growing nicely in your tummy, consider products made with natural ingredients, free from chemicals and any hidden nasties.
Consistency: There are many ways to tackle the appearance of stretch marks. Would you rather use a thick belly butter or cream from a tub? Or would a belly oil with a handy pump fit better into your routine?
---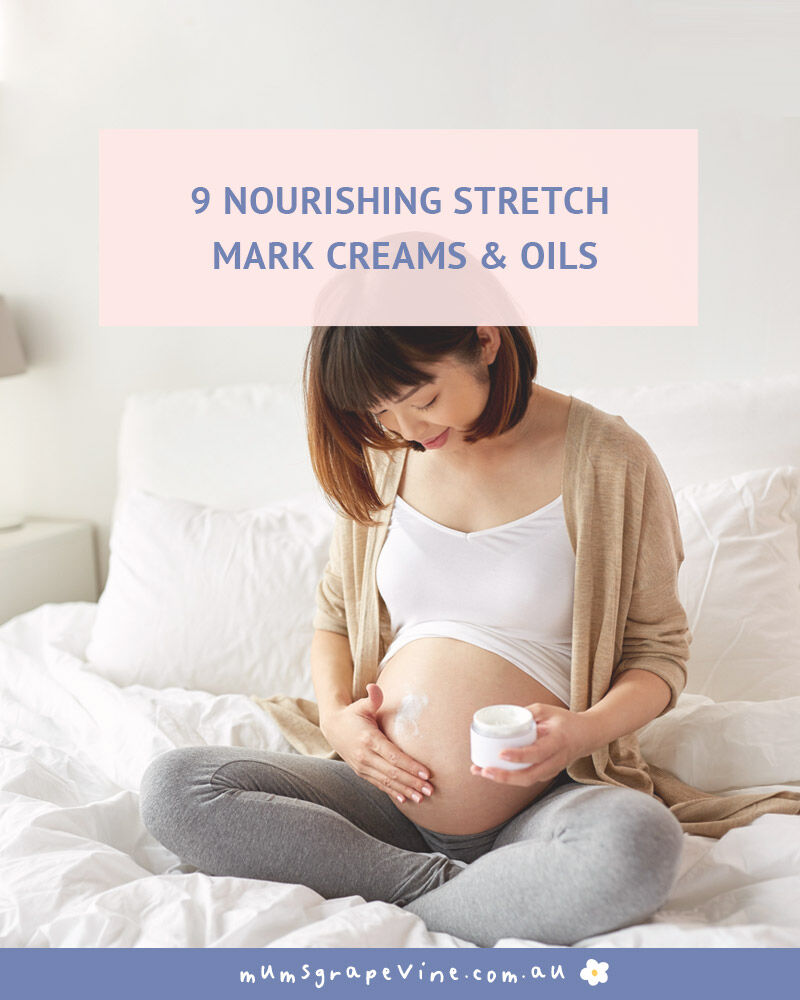 9 nourishing creams and oils for stretch marks
To help you find the best cream for your baby bump we've compiled this handy list of brands to get you started in your search.
Some brands have offered exclusive offers for Mum's Grapevine readers. These offers may include exclusions and expiry without notice. Please direct all inquiries directly to the linked website.
In no particular order, here are 9 moisturising creams for stretch marks:
Nurture Care Naturals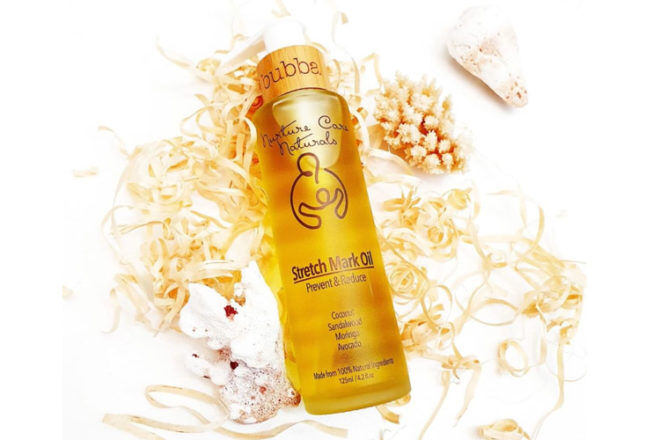 Packed with natural ingredients boasting anti-inflammatory properties, this wonderful oil hydrates and nourishes the skin, leaving it to feel silky smooth, elastic and flexible, which in turn reduces the occurrence of stretch marks. Perfect.
---
The Hermosa Co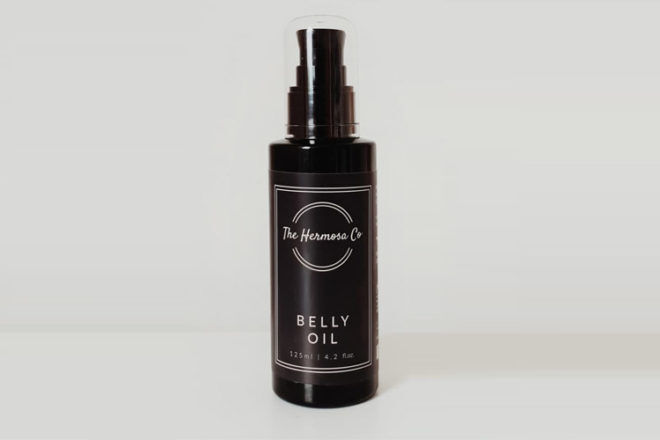 It's the belly oil Kayla Itsines credited for her stretch-mark free baby bump. Created by a mum of three, this beautiful blend of natural oils including avocado, apricot kernel and macadamia, heal and enrich the skin to aid the prevention of marks and scarring.
---
Willow by the Sea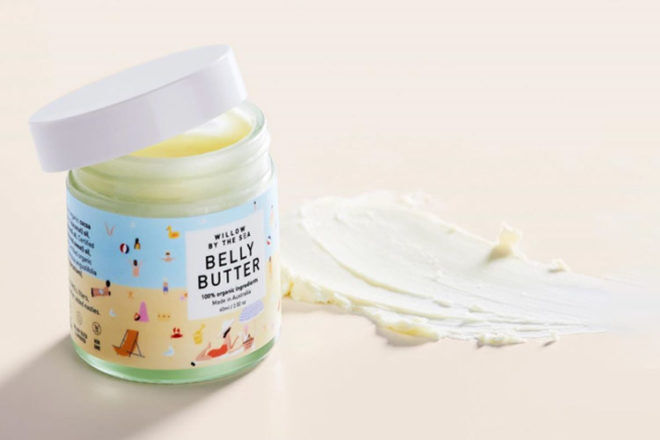 Shea butter and sweet almond oil combine in this luxurious belly butter to replenish the skin and lock in as much moisture as possible. Powerful organic oils such as grapeseed, coconut and lavender naturally soothe skin, relieving mums-to-be from that itchy belly feeling.
---
GAIA Skin Naturals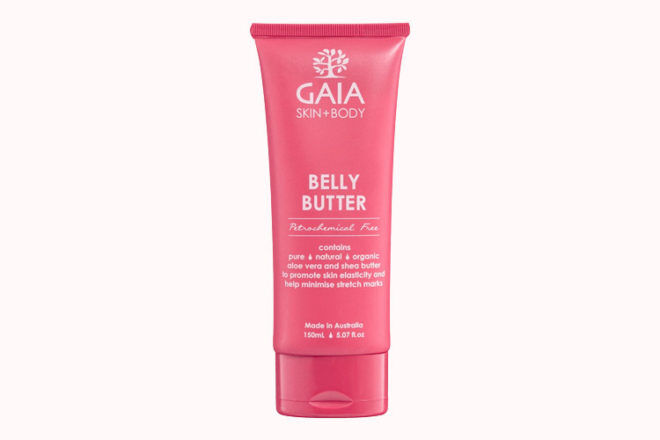 This little beauty gives skin a nourishing boost with its impressive list of rich, moisturising ingredients. Cocoa butter, organic shea butter, organic rosehip and wheat germs oils are absorbed into the skin to rejuvenate, revitalise and restore.
---
Pregnancy Pillow Co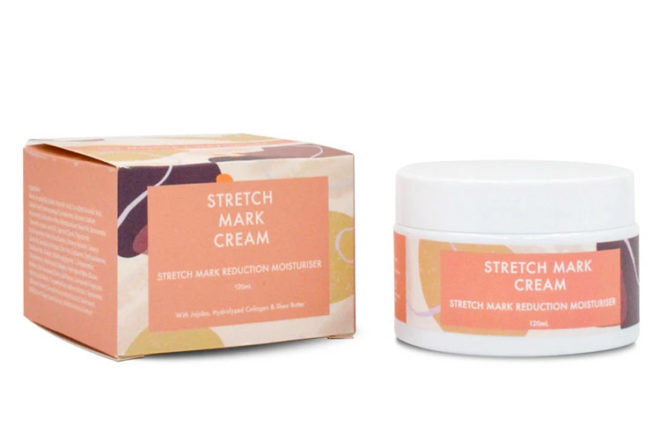 Filled with ingredients that are known to moisturise and nourish the skin, such as Vitamin E, Olive Leaf Extract and Jojoba Oil, this hydrating cream is designed for all skin types. Simply massage in circular motions to pamper that growing bellies and relieve tight, itchy skin.
Pregnancy Pillow Co Discount Code:
Use code 'MGV15' for 15% off storewide.
---
Weleda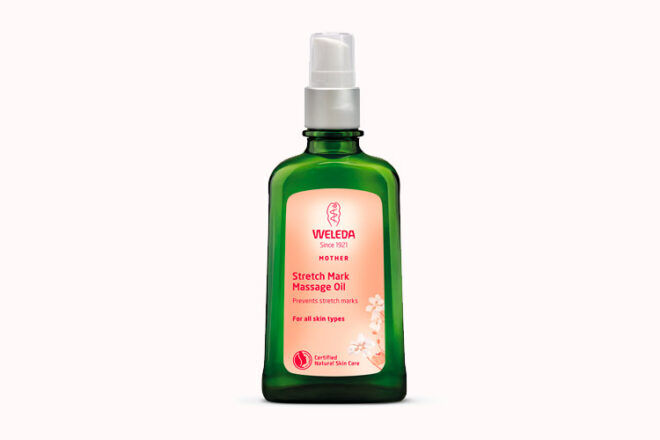 Give that precious bump a calming massage with this soothing oil. It diminishes the appearance of stretch marks, protects mumma's growing tummy from dryness and has a glorious scent thanks to oils such as rose, neroli, myrrh and frankincense.
---
Bio-Oil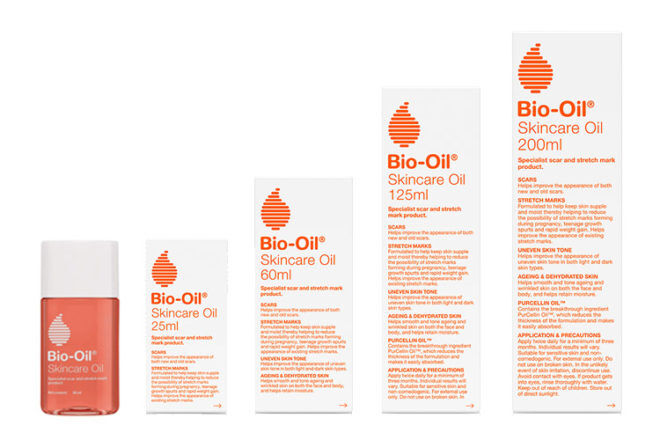 Applying this little gem twice a day in a circular motion on your belly from the second trimester is something expectant mums have been doing for more than two decades to try and keep stretch marks away. It helps to improve the natural skin tone too.
---
Mustela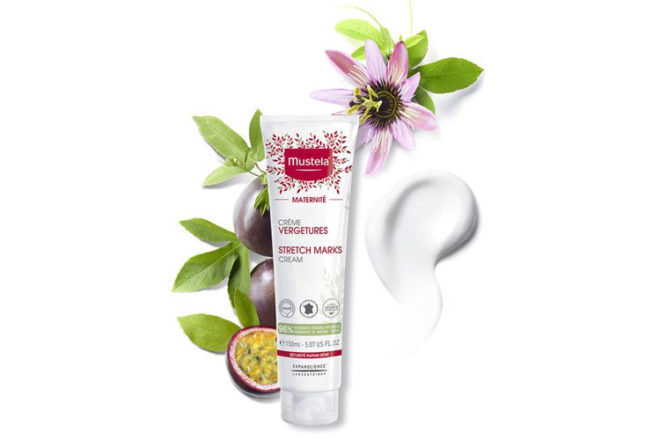 Made in France, this specially formulated cream helps prevent and reduce stretch marks thanks to its innovative combination of naturally derived active ingredients. IT promotes skin elasticity and keeps skin hydrated up to four hours after application.
---
Madre Australia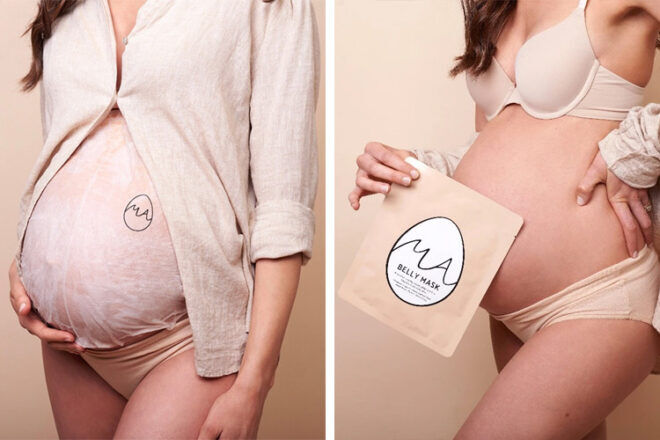 A delicious way to celebrate your bump, Madre Australia's Belly Mask is made with love from synergistically natural ingredients that support the growth of collagen and help with your skin's elasticity as you grow – and grow! Choose from single sachets or multi-packs.
---
What exactly are stretch marks?
Stretch marks are a type of scar that occurs as a result of stretching or shrinking of the skin. Therefore, it's a common sight during and after pregnancy. Sometimes they're referred to medically as 'striae' or 'striae distensae'.
What does stretch mark cream do?
Stretch mark cream is specially formulated with ingredients that stimulate collagen production, promote skin elasticity and intensively hydrate the skin. Combined, these powerhouse ingredients help prevent stretch marks and reduce their appearance.
When do you use stretch mark cream?
Many mums-to-be begin using stretch mark creams and oils on their bellies and thighs as soon as they fall pregnant as a preventative measure.
---
This article is curated by our Editors and includes affiliates and/or paid inclusions. See our Disclosure Policy.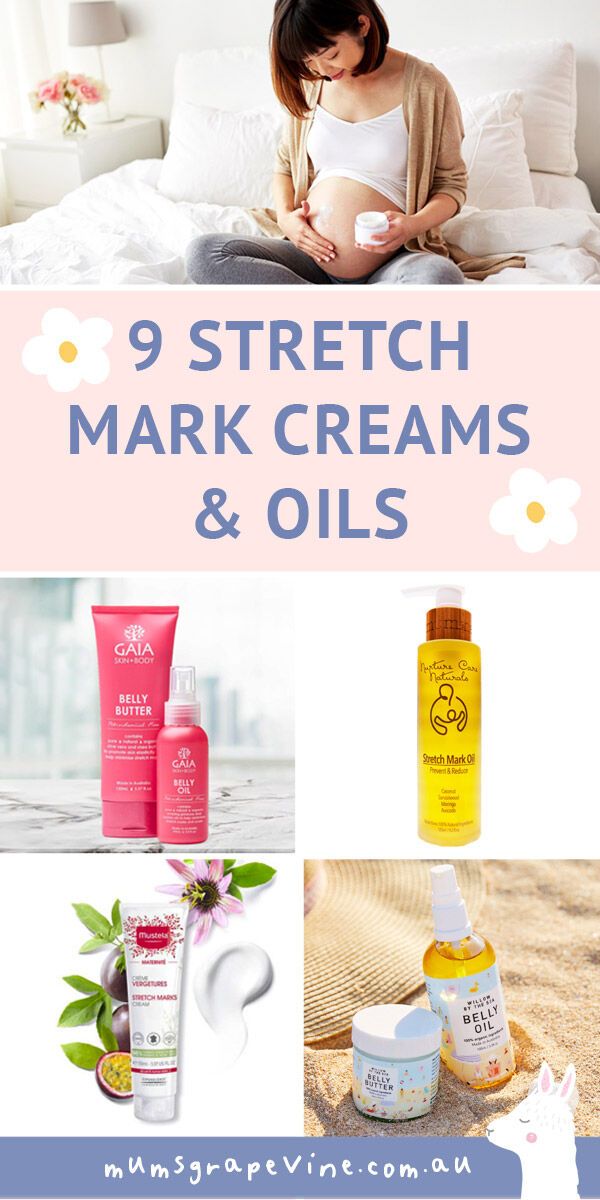 Know a brand we should add to our list? Contact us and let us know.
Read these roundups next …
Looking for more pregnancy must-haves? We have Australia's largest suite of product roundups listing Australia's most coveted boutique brands – the ones you don't know about!
Read this: What to pack in your hospital bag