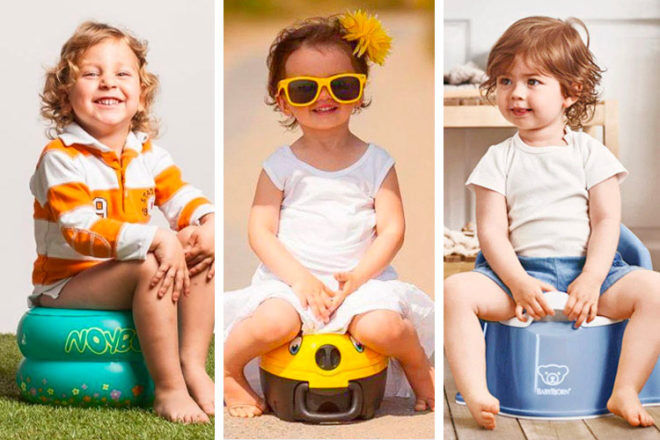 Toilet training. The very words are enough to leave parents shaking in their boots. But setbacks, meltdowns and stinky accidents aside, toilet training marks the exciting beginning of greater independence for kids, and the right baby potty can make all the difference to their success.
Whether you're after a potty with all the bells and whistles or perhaps an old-school classic, we've rounded up the best options for helping little ones get the hang of their number ones and twos, and learn exactly where to put them.
14 best potties for toilet training success
To help you find the perfect kids' potty for your little learner, we've compiled this handy list of brands to get you started in your search.
Here are 14 baby potty brands for easier toilet training:
1. OXO Tot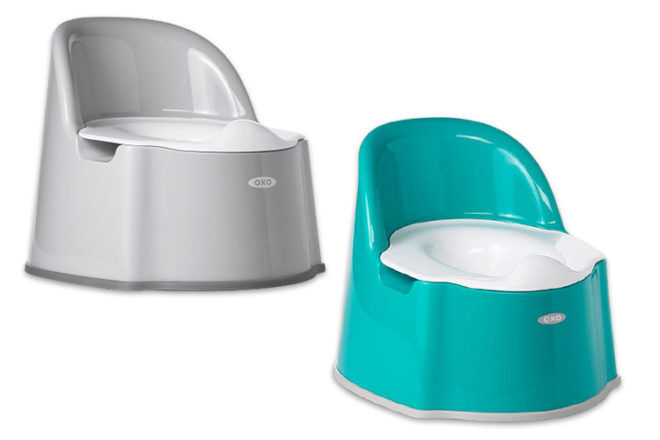 With a high backrest and side handles in one compact little unit, this potty ticks all the boxes. It has a unisex splashguard, a non-slip base and conveniently it features an internal bowl specifically shaped to reduce splashes.
---
2. Skip Hop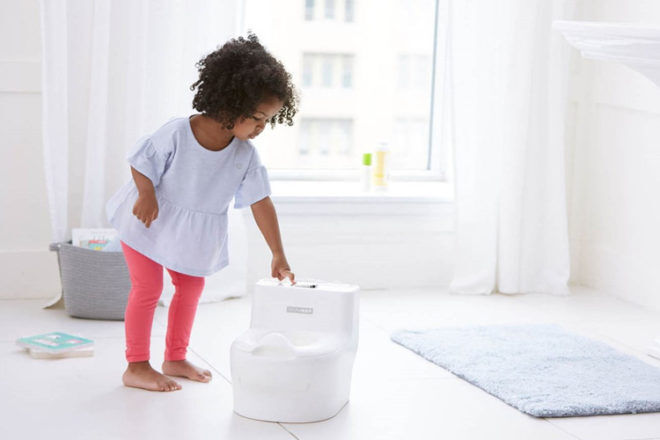 Sleek and modern, this training potty is all kids of cute. It has a seamless design with a removable basin and easy-to-wipe surfaces. But what has completely won us over is the book storage at the rear. Adorable.
---
3. Baby Patent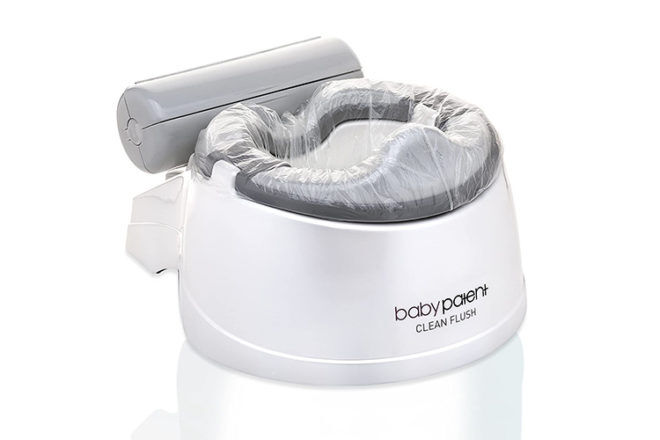 This revolutionary potty makes toilet training less messy and helps reduce your carbon footprint. After your little one has used the potty, step on the pedal to wrap up the business in a biodegradable liner – and then flush it away!
---
4. Summer Infant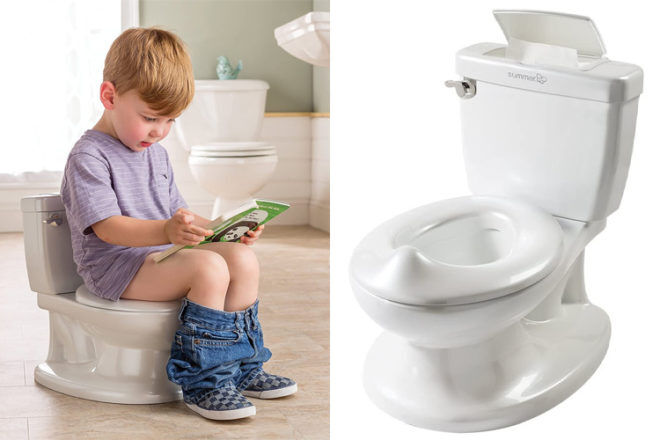 It's just like a real toilet, only teeny-tiny and a whole lot cuter. This favourite is perfect for littlies who want to be 'big' but aren't quite ready for the family toilet. It has flushing sounds, a built-in wipes holder and a splashguard.
---
5. Roger Armstrong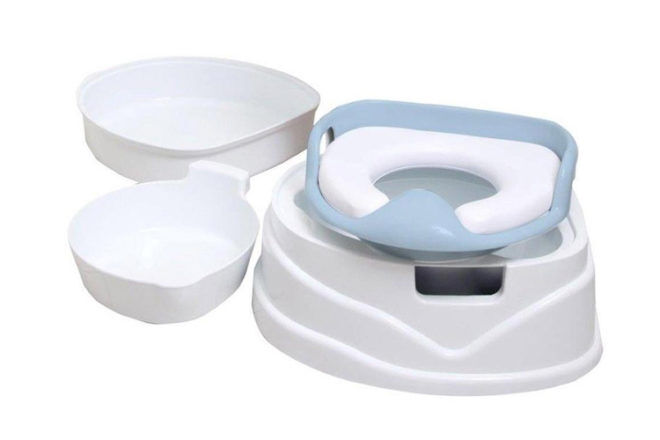 A fab little set that accommodates all stages of toddler toileting. It includes a potty, complete with handles and a removable bowl; a kiddie-sized seat for adapting the family toilet; and a step stool for washing those hands.
---
6. NOYBO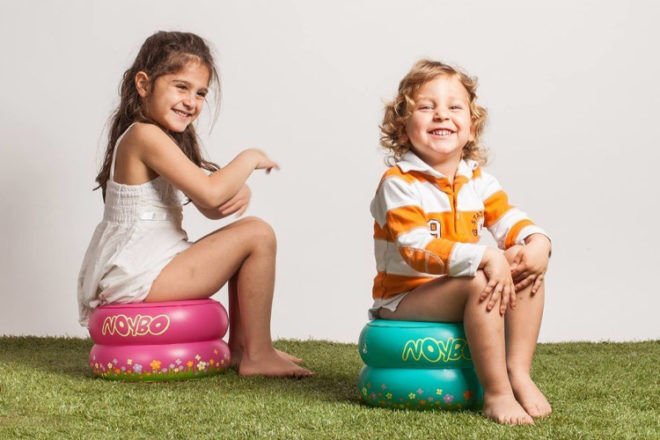 Introducing the colourful solution to on-the-go toilet training. The NOYBO is compact enough to fit in handbags and can be inflated in seconds. Each potty comes with a roll of 20 disposable bags for lining the bowl.
---
7. Dreambaby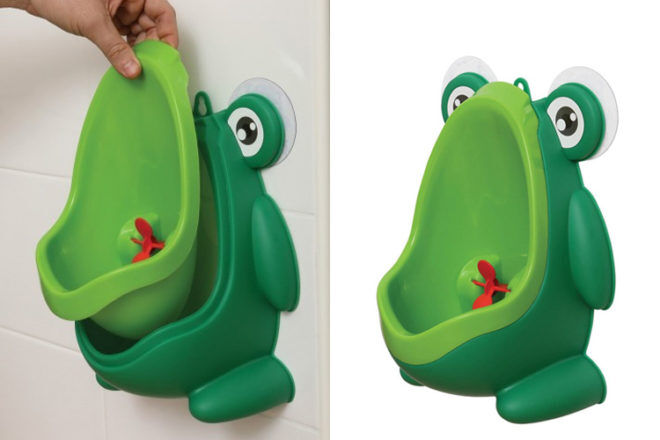 When it comes to the little lads, 'aim' has a lot to do with learning to use the toilet and that's just what this froggy potty helps with. It sticks to tiled walls with suction caps and features a red spinning target for practising.
---
8. Infasecure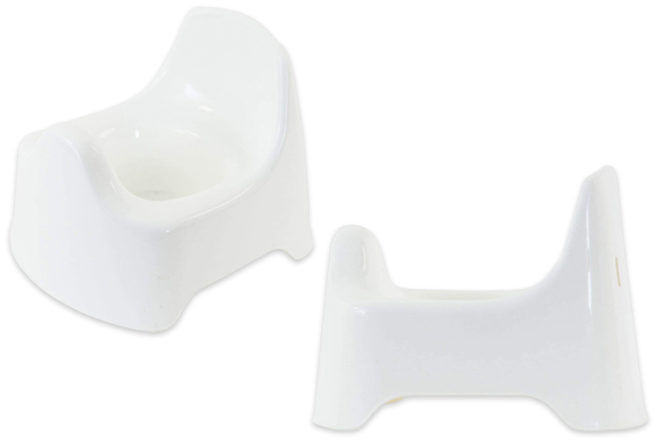 This budget-friendly classic has a comfy moulded seat for little botties and a nice high back for lots of support – because sometimes kiddos are sitting for a while! It's easy to clean, lightweight and has a high splash guard.
---
9. BabyBjorn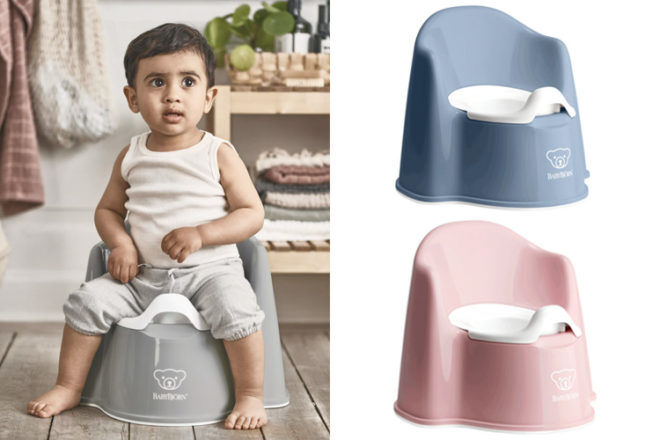 With a high curved backrest, these Swedish-made potties give training tots somewhere to rest their arms while providing plenty of support. They're made of child-friendly materials and fitted with a carry handle for moving about.
---
10. Bumbo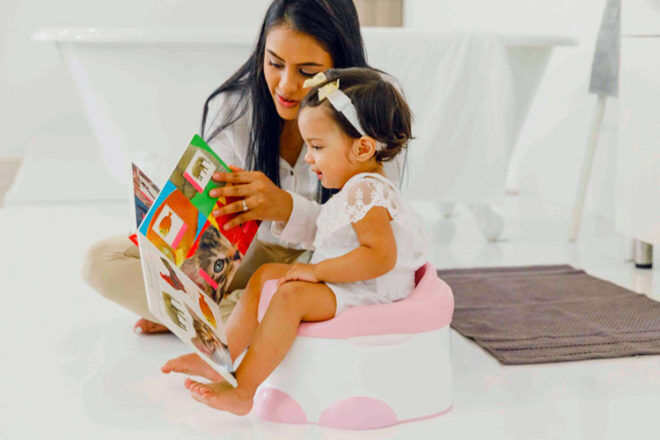 If your mini adores the Bumbo seat, they'll love the Bumbo potty. Like the famous seat, this potty has a comfy contoured seat that fully supports little bottoms and legs. It's slip-resistant, sturdy and comes in a choice of colours.
---
11. 4Baby
In a choice of pink or grey, these teeny first toilets are an adorable starting point for tots in training. They come with real-life toilet flushing sounds, a handy splash guard and they have a storage compartment for wipes.
---
12. My Carry Potty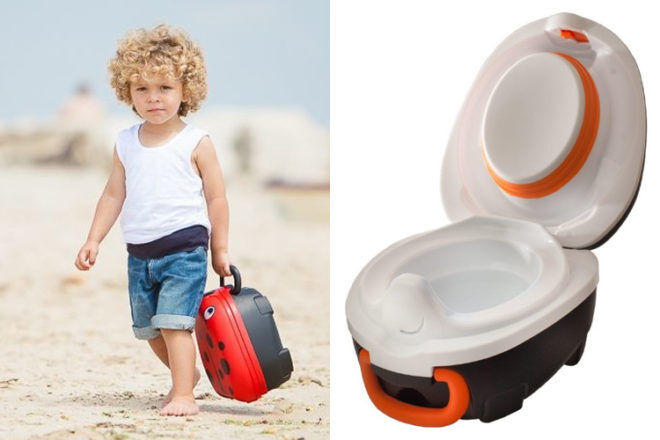 For families on the move, these portable little potties will come in very handy. Compact and fitted with a neat handle for kids to hold, they come with all the features you'd expect in a great potty, including non-slip feet and an anti-leak seal.
---
13. Dolu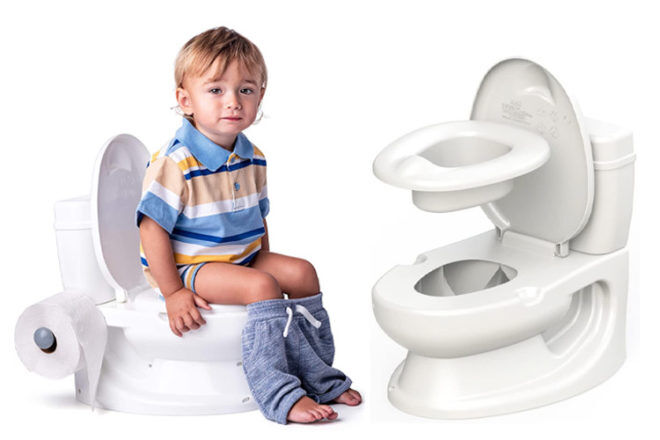 In proportions for tots, this learning potty helps littlies get the hang of how a regular toilet works – because practice makes perfect. Features include a toilet roll holder and a rear tank for books or wipes.
---
14. The First Years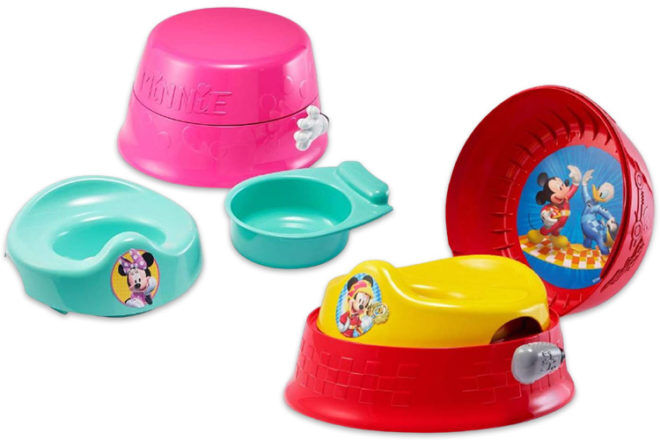 If your little learner is apprehensive about toilet training, these Disney potties could help make things a little more exciting. In a choice of Mickey or Minnie, they come with a removable bowl and flushing lever, and they double as a step stool.