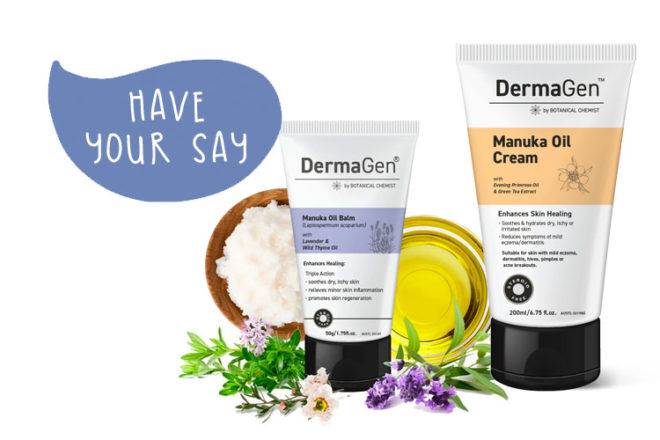 Hi mummas,
Welcome to the Mum's Grapevine Product Reviewer program. We have loads of products to review and the best bit is you get to have your say and keep all the amazing products we send you.
This week we're giving nine mums of children with dermatitis or mild eczema skincare products from DermaGen by Botanical Chemist to try. Proudly Australian owned and made, DermaGen is 100 per cent nature-derived skincare to help support skin healing.
The Botanical Chemist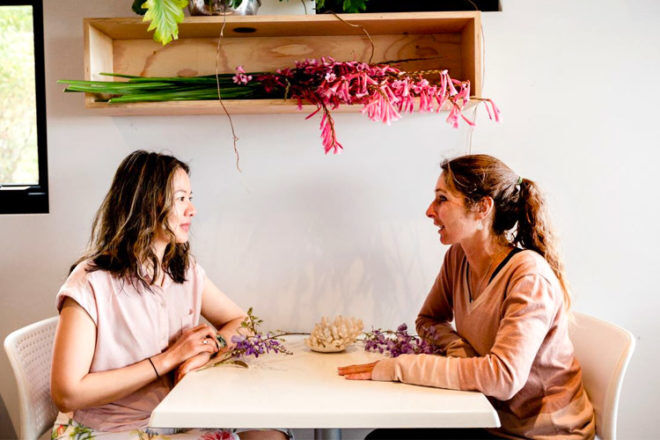 DermaGen by Botanical Chemist founder Karen Cheah has been a community pharmacist in Western Australia for 14 years. With her passion for plants and botanicals, she's created the DermaGen range to help skin conditions the natural way.
Karen's third youngest son developed eczema at four-years-old, and they battled the unrelenting itch, painful broken skin, staph infections and sleepless nights. The family tried everything – medication, wrapping, creams, dietary changes, but nothing really worked.

When a compounding room was installed in the pharmacy two years ago, Karen began experimenting with creams and botanical extracts and essential oils to help soothe the symptoms of mild eczema and dermatitis. The feedback Karen and her team received was overwhelming positive.
DermaGen Manuka Oil Cream and Balm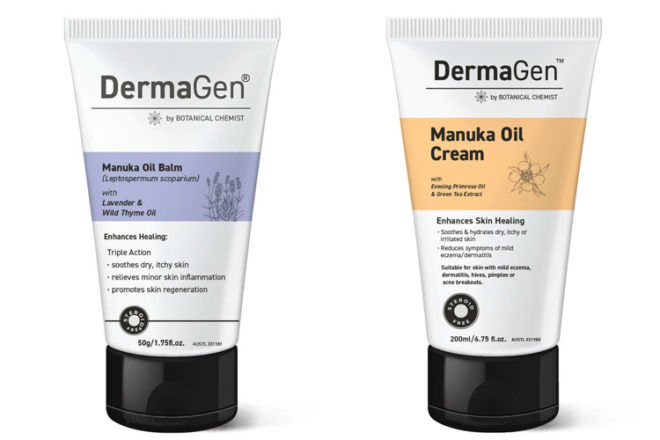 According to Karen, everything we need to heal from the inside out, can be found in nature. It's the foundation of the DermaGen brand, which is 100 per cent nature-derived and steroid-free.
DermaGen Manuka Oil Cream and DermaGen Manuka Oil Balm are TGA-listed to provide symptomatic relief of skin conditions including minor eczema and dermatitis, and both can be used on babies from six-months.
DermaGen Manuka Oil Cream absorbs quickly into the skin, leaving it hydrated and smooth. While the DermaGen Manuka Oil Balm forms a layer over the skin, preventing the evaporation of moisture for a longer period of time.
Review DermaGen products
Each mum will receive a Manuka Oil Cream and a Manuka Oil Balm (valued at a total of $64.90) to try out on their children with dermatitis or mild eczema. All we ask in return is that you take a couple of photos, and let us know what you think.
If you would like to participate, simply fill in your details below.
Applications are now closed.