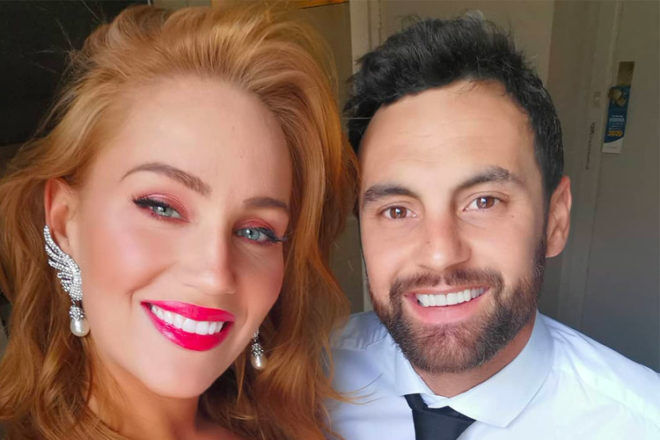 Our fave Married At First Sight Couple Jules Robinson and Cameron Merchant have welcomed their first baby – a little boy.
The deliriously happy couple have shared a touching birth video on Instagram (warning – you'll need tissues for this one!), revealing their precious boy is named Oliver Chase Merchant.

Previously, Jules told Stellar magazine that she's had mixed emotions since finding out she's pregnant. "I've had my moments, though; times of sadness, fear, despair and tears, fuelled by hormones. We're all in this together, though – it has to be okay."
Jules, 37, and Cam, 36, have admitted falling pregnant with their first child wasn't easy.
"Because of my age I had done all the hormone testing, the egg count … so much is instilled that you're going to struggle because of your age," Jules said.
"Once it was all confirmed, I bawled out of pure joy and happiness. To create a baby with the man you love, there is no greater gift, and Cam will be one incredible father."
Cameron adding, "I cried, for sure. I was emotional. It's a big step and I've never done this before."
The couple met on season six of MAFS and then became engaged for real at the end of the show, before marrying in November last year. They say they won't be finding out the gender of their bundle of joy.
Expecting your own little bub? Come and chat to other expecting mums!
Jump into one of our closed pregnancy and baby groups and chat to thousands of other mums and mums-to-be.
Join your group today!