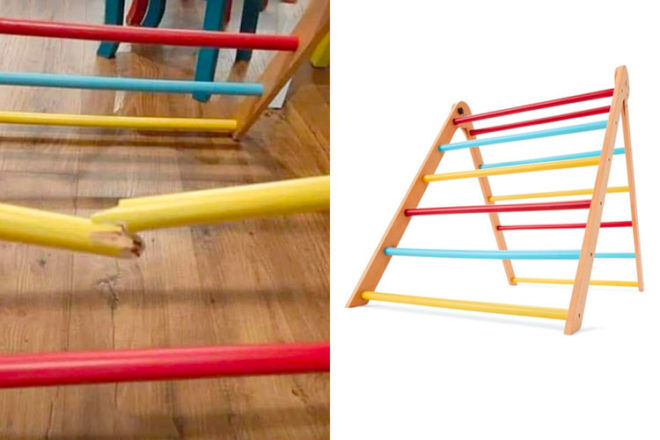 Kmart has removed its children's Wooden Climbing Ladder from sale, amid safety concerns raised by parents.
A Kmart representative says the toy, which is similar to a Pikler Triangle, has been withdrawn from shelves as a 'precautionary measure'.
"At Kmart, we're committed to the quality and safety of all of our products, which is why we made the decision to temporarily withdraw our Wooden Climbing Ladder from show, following a small number of customer complaints," the spokesperson told 7 News.
"We believe these are isolated incidents but have withdrawn the product as a precautionary measure while we investigate. This is not a product recall – but we ask customers with any concerns, to please contact the Kmart customer service team on 1800 124 125."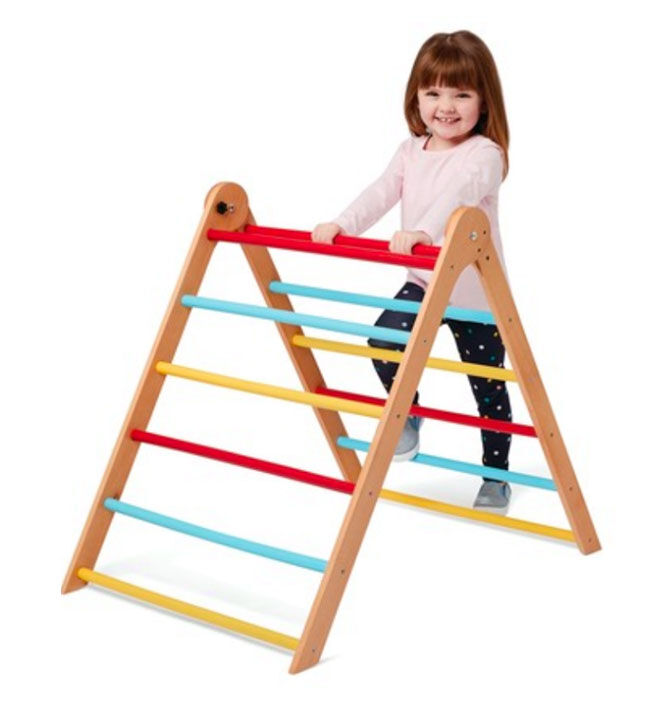 One mum said she was told by customer service that Kmart is accepting the product back with proof of purchase for a refund.
Read next …
Looking for the perfect toys for your tots? Head to these jam-packed articles next: