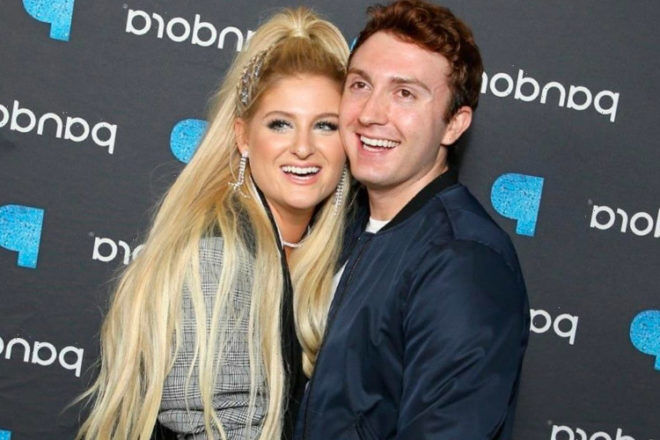 Singer Meghan Trainor and husband Daryl Sabara have excitedly revealed that they're expecting their first baby.
The 'All About That Bass' singer and her actor husband posted an ultrasound pic on Instagram, saying, "You all know how long I've wanted this!!!! @darylsabara and I are so beyond happy and excited to meet this little cutie early next year! WE'RE PREGNANTTTTT!!!"
View this post on Instagram
Meghan, 26, and Daryl, 28, appeared on the US Today Show, saying they are half-way through the pregnancy, with Meghan admitting the pregnancy has been 'pretty easy so far'.
"I do feel like I'm learning new things every single day," she said. "I realise how amazing women are. We're all like, women are superheroes. This is crazy."
View this post on Instagram
The couple met in 2016 and married in December 2018, with Meghan saying to People that year that she was ready to start a family.
"If we could do it how we want to, we'd be, like, totally preggo right now! We're ready to rumble. I want some children! I want kids!
"We're both so excited for it. We both constantly watch baby YouTube videos and lessons on YouTube, like 'How to take care of an infant.' We're just getting prepared every single day."
Read next …
Preparing to welcome your own little bundle of joy into the world? These are the articles you need to read next to make sure you're prepared: