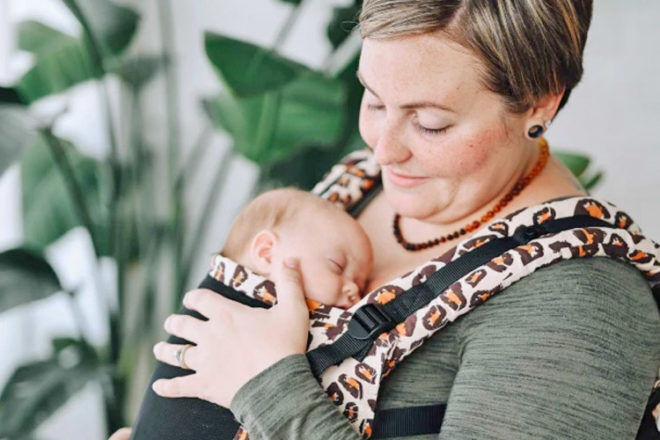 Many mums wonder if babywearing will suit their body shape and be comfortable for them and their baby, particularly if they're plus-size.
There are plenty of tips and tricks to make carrying easier and more accessible on all body types. No matter your shape or size there is a way to carry your baby close and continue building the attachment formed through carrying.


The most important thing to keep in mind is to ensure baby's face positioned high – well above the cleavage. This is very important due to the fact that as you move throughout the day you shift things around and having baby sitting higher keeps them clear of any possible obstruction to breathing.
Stretchy or woven wrap wearing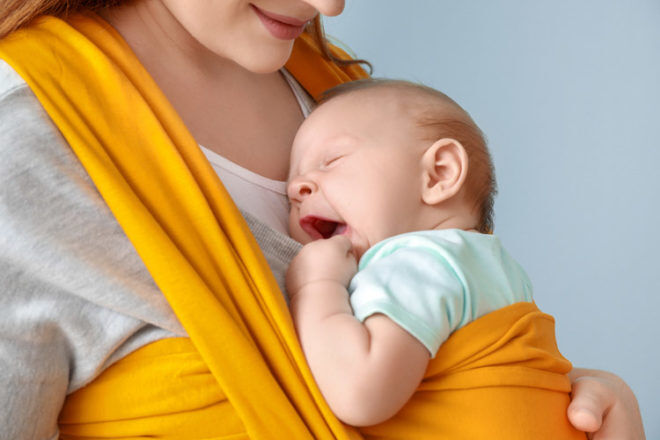 Stretchy wraps are a great introduction to wraps and are a good one size fits all option with plenty of length to accommodate larger bodies. A stretchy wrap is perfect for newborn babies and will serve you well until your baby is around 8kg-10kg.
When choosing a woven wrap the simple answer is to go for a size 7. The length might look overwhelming at first, but it is better to work with something that is longer than you want rather than try to wrap with something that is too short. I also recommend looking for a broken-in wrap or a really soft wrap. The more soft the wrap is the easier it is going to be to maneuver around your body.
Wrap your own body first so you can take note of how things sit and where the fabric is positioned. You really want to get in tune with how a wrap, sling, or carrier feels on your body first before you put your baby in there.
Ring sling comfort for plus-size mums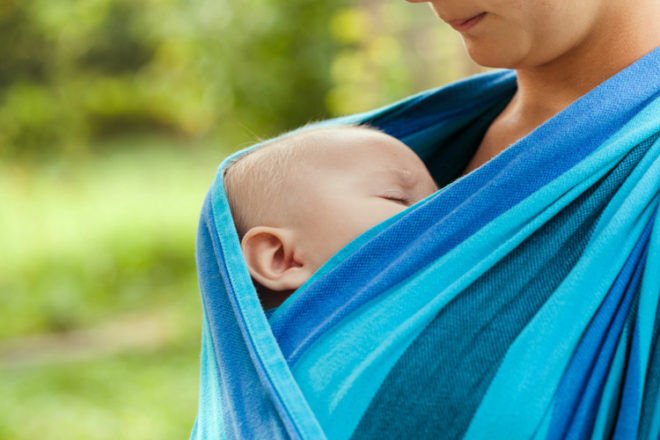 Ring slings are a fantastic option for plus-size caregivers. They allow you to carry your baby on your side which can be a more natural position with wider hips or a rounder belly at the front. Some people have also commented that they felt more comfortable using a ring sling in public as it sits nicely against their body.
When choosing a ring sling look for something at least two metres. You are looking for a nice capping over your shoulder and an even spread, so try to avoid narrow shoulders like some pleated options.
How to fit a soft structured carrier on a plus-size body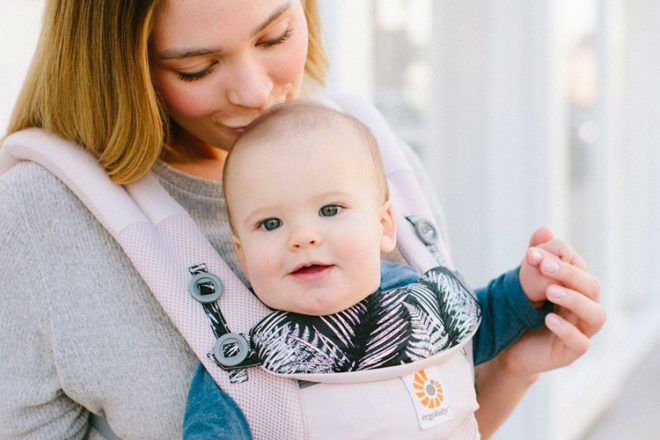 Essentially they can all work, but some will work better than others. Each carrier fits differently on different bodies so the best option is to try on as many styles as possible. It is also helpful to ask for feedback in a plus-size community and get some thoughts about what has fit other people with a similar shape to you.
Most baby carriers now have generous lengths for the waistband; however if in doubt ask for a measurement before buying a carrier. You will have the most comfort in a carrier with flexibility so look for woven wrap conversions with a nice wide back panel. They will give more movement and a better fit than a narrow or canvas material carrier.
Also, pay attention to the padding positioning and that it extends far enough to cover your shoulders and avoid digging into your arms. For this reason, some prefer Meh Dais instead so you have that soft wrap fabric around your waist and over your shoulders.
To get the most comfortable positioning with your carrier sit the waistband above the hips and position the back clip lower. This will get your baby sitting high and resting against the flat part of your chest right under your neck.
Many plus-size mums thoroughly enjoy carrying their child on their back also so it's worth seeing a Babywearing Consultant to learn how to do that confidently and safely. Body shape doesn't exclude people from being able to use a baby carrier, wrap, or sling. There are so many options available and it is mostly the little tweaks that make the biggest difference for comfort.
Always remember to keep your baby high to ensure you are carrying them safely, and follow the TICKS safety guidelines at all times as you constantly monitor your child whilst carrying them.
Happy Babywearing!
(Feature images: Tula Free-To-Grow | Ergobaby Omni 360)
Brooke Maree is a Babywearing Educator & mother of two based in Brisbane. She is passionate about parents finding joy and confidence in their roles by using a baby carrier or sling to make their lives easier. An expert in her field, she provides educational blogs, video tutorials, a monthly podcast, private consultations and workshops.
Find out more about her services at Brooke Maree.
---
Read next …
Looking for a way to tote baby around in comfort and style? Head to these articles next: