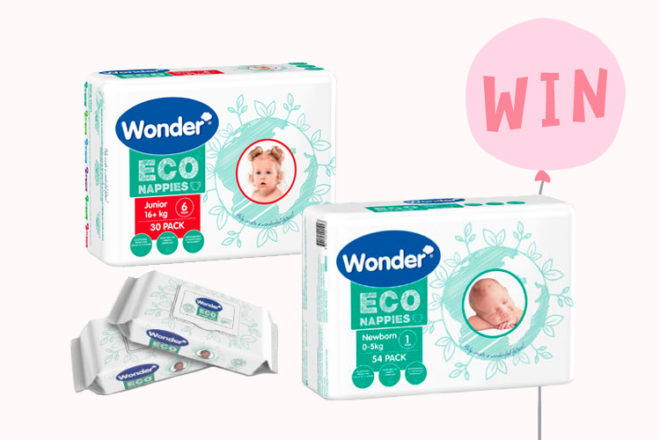 Get stocked up for nappy changes and reduce your carbon footprint when you win a six-month supply of Wonder Eco nappies and wipes valued at $734.
From the very first moments with a precious newborn to the wiggly-giggly toddler stage, nappy changes are a big part of daily parenting. In fact, little Aussie botties use millions of disposable nappies each and every day. While they are convenient, most disposable nappies aren't biodegradable which means loads (and loads) of waste.
That's why two environmentally conscious dads set about creating the Wonder Eco range of nappies and wipes. Made of biodegradable and chemical-free materials, they help to reduce parents' landfill waste while keeping bubs' bots clean and dry around the clock.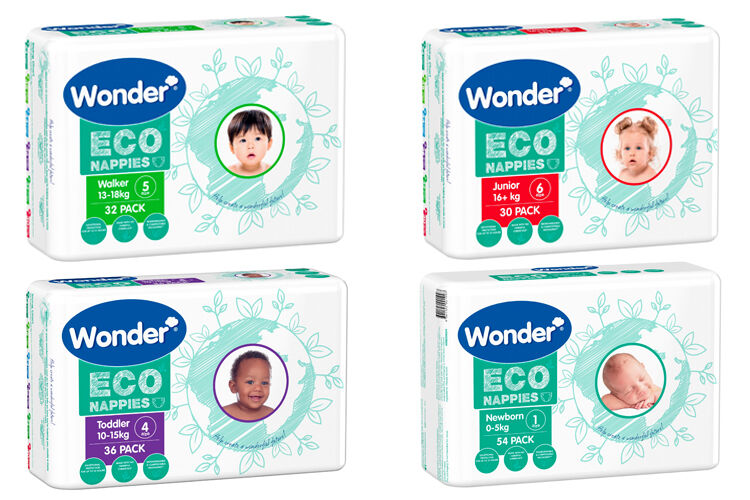 Wonder Eco nappies are crafted from sustainably sourced plant fibres and free of any nasties, including chlorine, dioxins and phthalates. Super-soft, they contain increased biodegradable components, which means less harmful materials going into landfill. Plus, they're armed with 12 hours of anti-leak protection for less mess and more peace of mind.
Made using a specialised process that involves less water, Wonder Eco's biodegradable wipes contain natural fibres that break down in a matter of weeks. They're hypoallergenic, alcohol-free and deliciously soft on delicate young skin.
With this massive prize pack of sustainable Wonder Eco nappies and wipes in your life, you can rest assured that bub's tooshie will be comfy, little accidents contained and that you're doing your bit for our environment.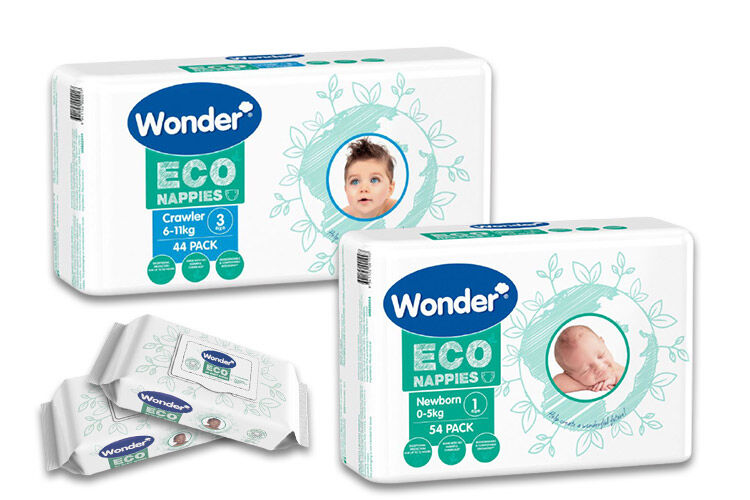 This competition is now closed.
Congratulations to S. Reid (VIC), you've won the jackpot! Yay!
To celebrate the launch of Wonder Eco sustainable nappies and wipes, one lucky Mum's Grapevine subscriber will win a six-month supply of Wonder Eco nappies and wipes valued at $734.
The prize includes 28 packs of Wonder Eco nappies and 60 packs of Wonder Eco wipes.
Entry is open to all Australian Mum's Grapevine newsletter subscribers.
Competition ends November 13, 2020.
HOW TO ENTER
Step One: Enter your details in the entry form below.
Step Two: Visit the Wonder Nappies website to find the answer and tell us in 25 words or less how many disposable nappies are used in Australia each day and one thing you can do to help reduce this number.
Bonus: Click 'Share' below and get your friends to enter too for bonus entries.
Read our full Terms and Conditions.
Good luck! xx