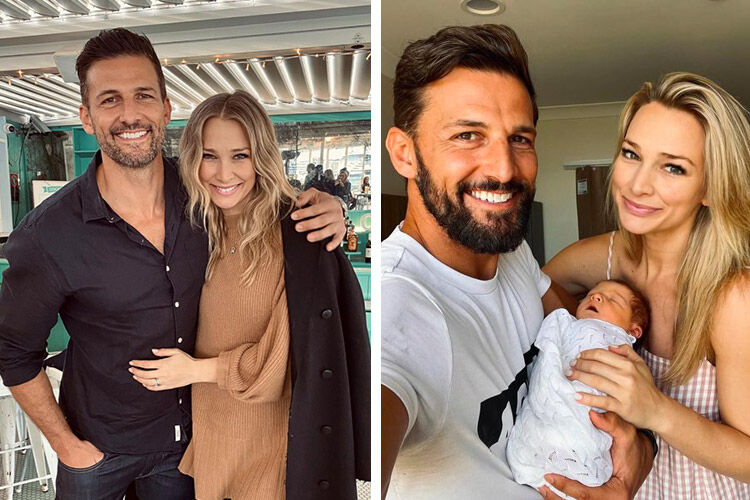 Anna Heinrich and Tim Robards have welcomed their first baby, a little girl, seven years after meeting on The Bachelor.
Baby Elle Robards arrived over the weekend, with a head full of dark hair. The pair have been gushing over their new arrival, posting adorable baby photos on Instagram and saying they're totally smitten by their daughter.
View this post on Instagram
View this post on Instagram
View this post on Instagram

The couple, who married in 2018, took to Instagram in May to reveal their first baby was on the way. They met on the very first season of The Bachelor Australia, in 2013."It's been so hard to keep this a secret, over the past few months, but I can now finally shout … I'M PREGNANT!!!" Anna, 33, wrote at the time.
"With everything that's going on in the world we feel incredibly lucky and grateful to be starting a family together, and we're so looking forward to this next chapter in our lives."
Read next …
Expecting your own bundle of joy? Put your feet up, because we've done all the hard work and researched everything you need to get sorted:
Join our Facebook pregnancy groups
Expecting a baby? Join one of the closed Mum's Grapevine pregnancy Facebook groups for non-judgemental support from other mums due at the same time as you.
Click below and join your group today.