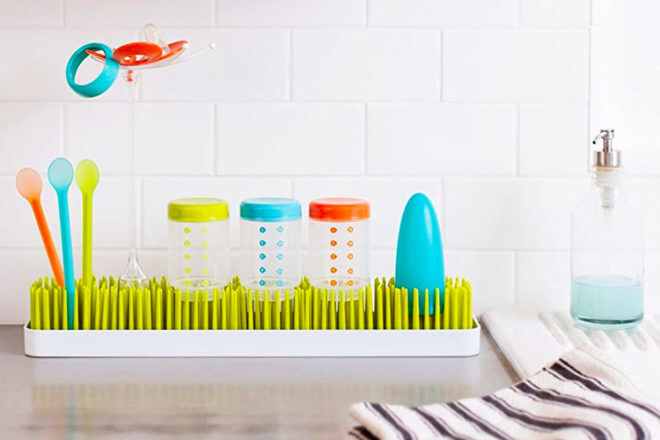 Without a dedicated place to air dry all that baby feeding gear, it's only a matter of time before the kitchen descends into chaos. Bottle drying racks are the answer, providing a hygienic spot for feeding accessories to dry and going a long way in keeping your kitchen under control.
Bottle drying racks are specifically designed for baby gear, and unlike regular dish racks, they properly support baby bottles so that they dry fast, don't topple and are kept out of the way of the regular dishes.
And trust us when we say, you'll wonder how you ever did without one.
9 bottle drying racks for an organised kitchen
To help you in your search for the perfect drying rack for baby's feeding gear, we've rounded up a list of Australia's top brands.
Here's a list of 9 top bottle drying racks in Australia:
1. OXO Tot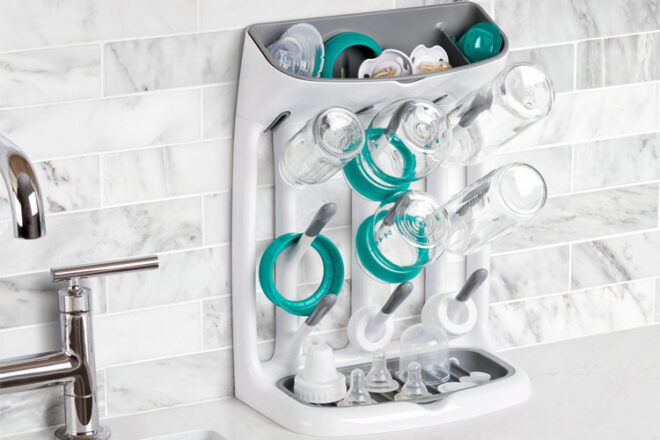 In grey and white, this rack totally looks the part on the contemporary countertop. Angled pegs ensure bottles dry thoroughly while the top and base trays give teets and accessories their own drying spot. Dishwasher-safe, it ticks all the boxes for frequent bottle feeding.
---
2. Chicco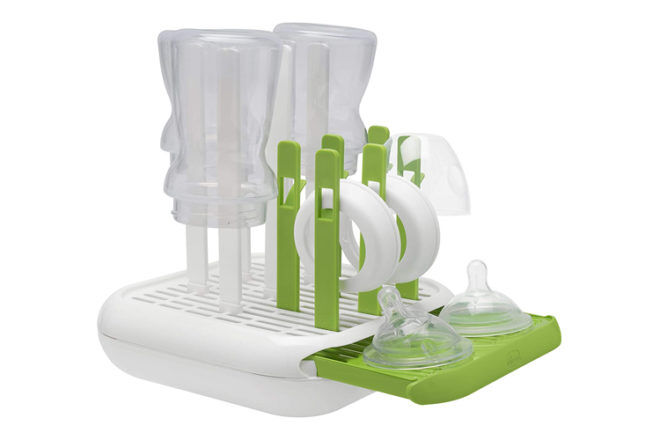 With a retractable tray, this bottle drying rack is perfect for kitchens that are low on space. At full size, it can hold up to six baby bottles plus accessories, and it has colour-coded rods to help you properly position accessories for maximum ventilation.
---
3. Boon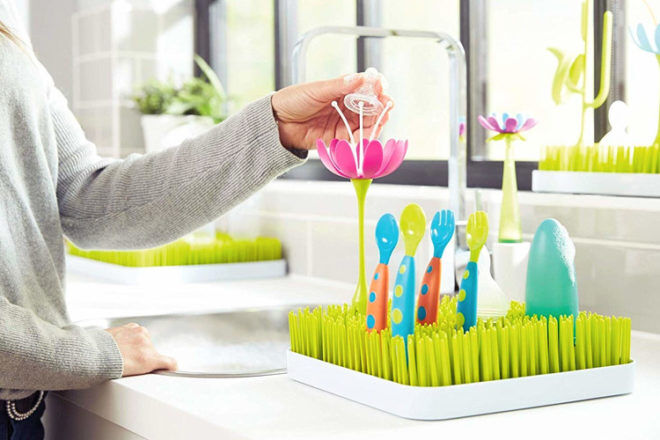 Modern, quirky and convenient. This popular bottle drying rack comes in a choice of white or green and has a low profile for a sleek look. Flexible grass blades are BPA-free and hold all your baby gear securely. (No mowing required.)
---
4. Innobaby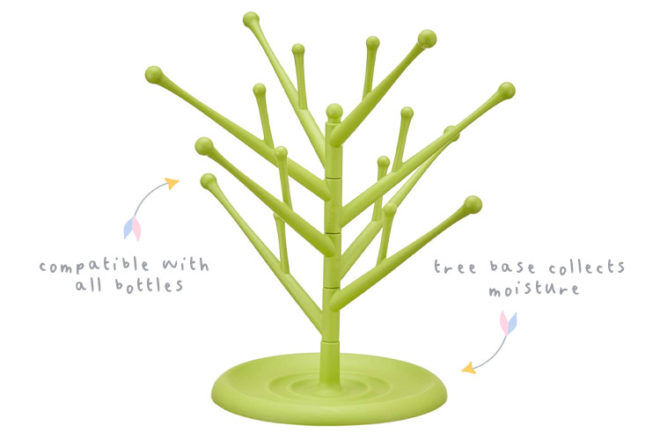 Bottle-feeding on the go? Each of the 'branches' of this multi-tiered rack can be disassembled and laid completely flat for a compact solution that fits in your handbag. Tree-mendous!
---
5. Beaba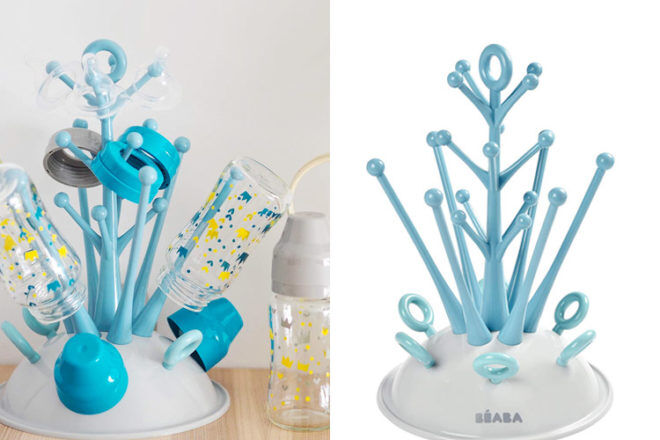 In a choice of shades, this genius French-designed bottle drying rack is specially designed to speed up the drying process. It has a removable draining tray for excess water and removable rods for storage – but you'll probably want to show this one off!
---
6. Philips Avent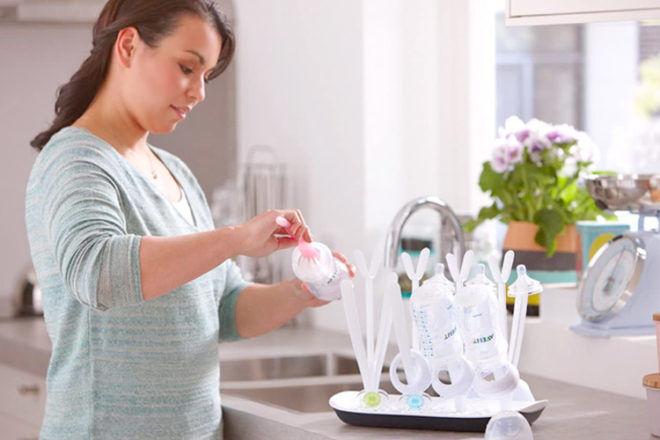 With a flexible and open design that encourages free-flowing air, this budget-friendly rack will have feeding gear dried in a jiffy. The detachable drip tray takes care of excess water and the rods hold bottles of any size.
---
7. Dreambaby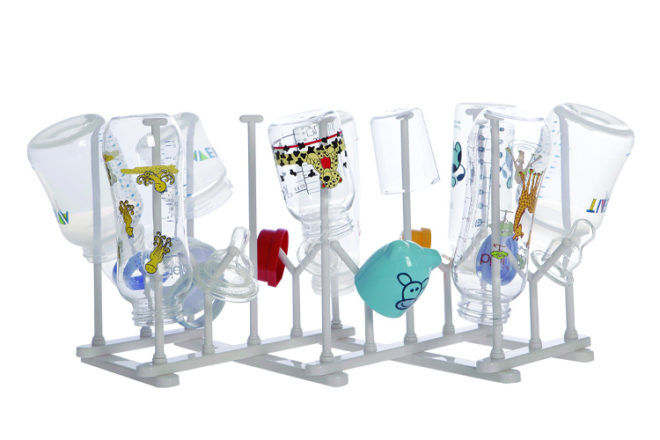 If it's value and convenience you need in a drying rack, look no further. This winner from Dreambaby holds loads of feeding accessories and features a folding design for seriously compact storage.
---
8 b.box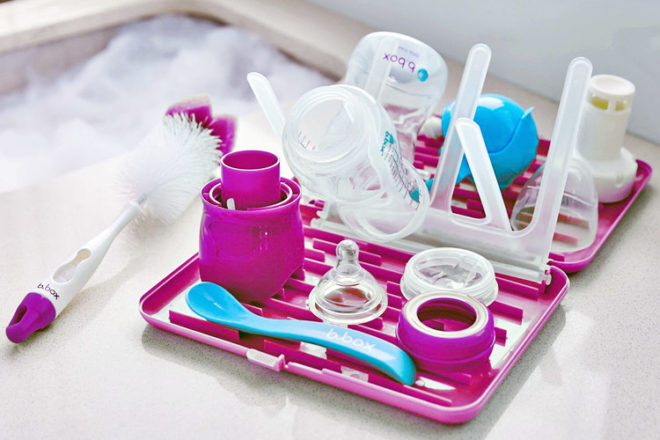 In a compact, flat-folding design, this groovy little drying rack slides right into the nappy bag. It's available in three colours, BPA-free and can hold up to six bottles as well as dummies and pump parts. So clever.
---
9. Nested Nurseries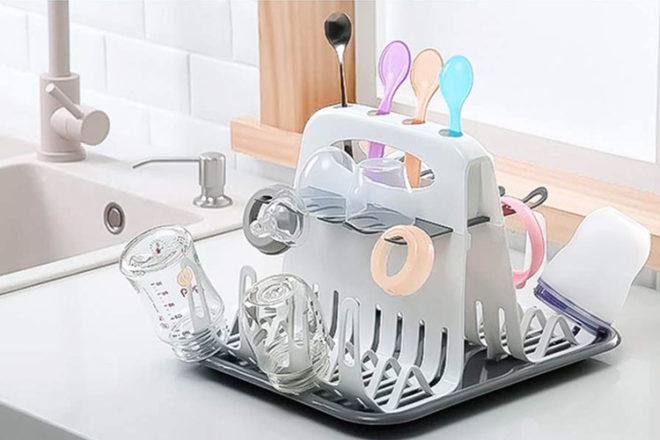 With plenty of space for cutlery and cups, this jumbo rack will continue to be useful well into the toddler years. Equipped with a drip tray, it measures 30cm x 33cm and has rods and hooks to take care of all your drying needs.
---
This article is curated by our Editors and includes affiliates and/or paid inclusions. See our Disclosure Policy.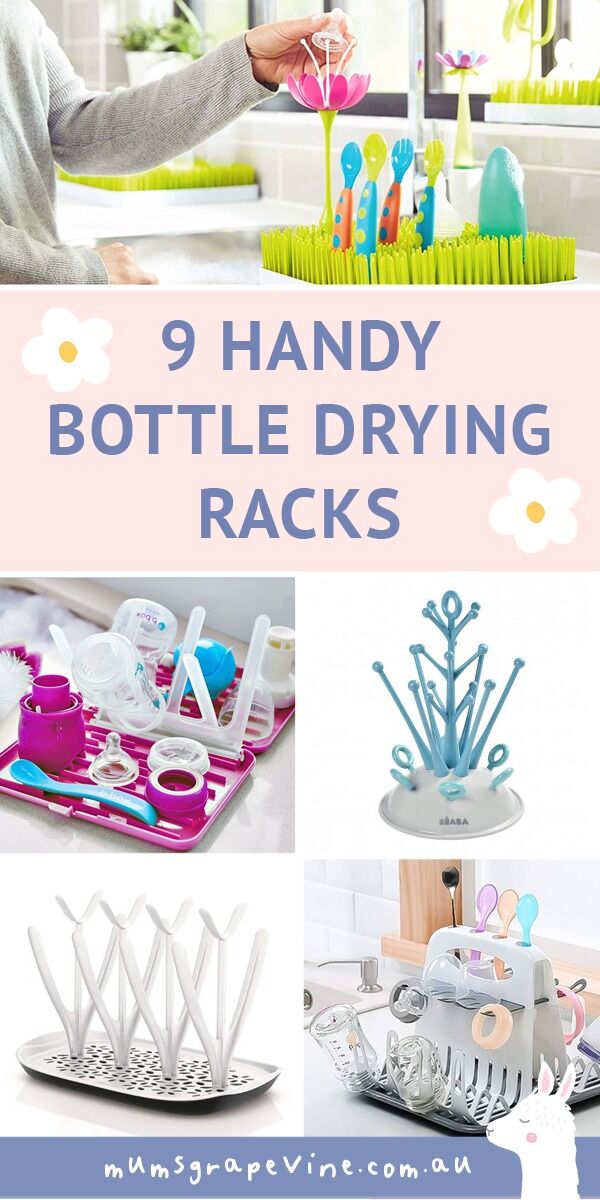 Know a drying rack we should add to our list? Contact us and let us know.
Read these roundups next …
Continue your search for the best drying rack
Looking for a drying rack and still not sure if any of these are right for you? Search online by jumping into one of our closed Baby groups and ask thousands of other Australian mums what they recommend.
Click here >> Mum's Grapevine Facebook Groups  << to find your group today!