It's time to talk milk makers. While mother nature has given us the goods, a portable breast pump helps keeps baby in steady supply of liquid gold.
A breast pump is an electric or manual device that uses suction to draw out breastmilk. Many mamas will need to express milk at some point throughout breastfeeding, whether to relieve engorgement in the early days or to allow partners to enjoy feeding bub. Whatever your reason for expressing, a pump helps extract more milk in less time.
Before you decide which one is best for you, you need to know what pumps are available in Australia. We've listed several leading pumps in Australia and answered some commonly asked questions by mums looking to buy one.
Types of breast pumps and what to look for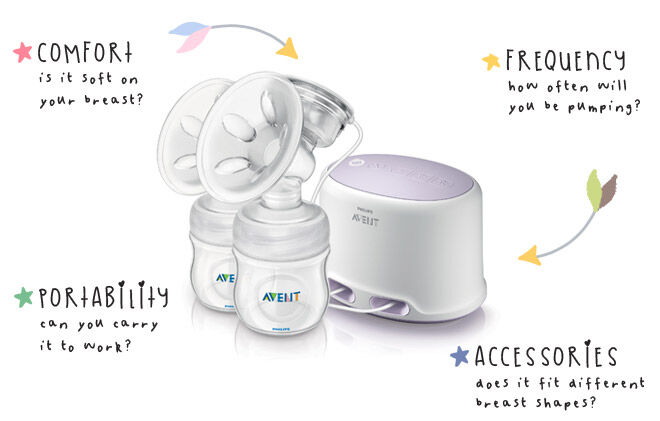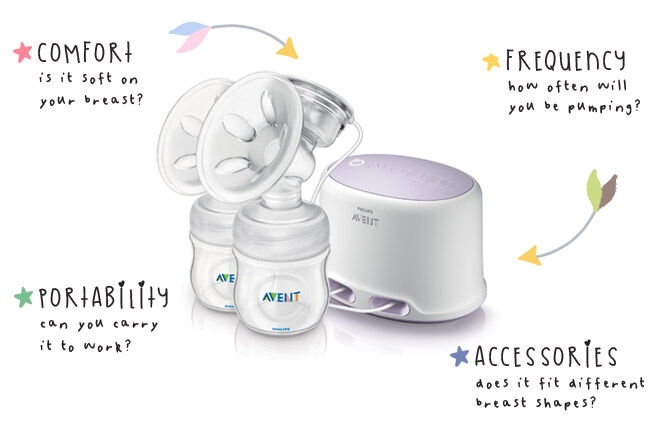 Manual breast pumps are portable devices operated by using a hand to continuously squeeze the handle to create suction. The breast milk is conveniently collected in an attached bottle.
Electric breast pumps use an electric motor to provide suction and express milk. They can be plugged into mains power and may come with battery power as a backup or for mobility. An electric pump extracts milk in less time than manual styles.
Double breast pumps also use a motor but allow you to express both breasts at the same time for a significantly faster process. They're also known to help increase your milk supply.
Hospital-grade pumps are larger and have a closed system designed for use by more than one mum. Usually, a hospital-grade breast pump is available to hire and it's a great way to test if you want to pursue breast milk expression before investing in a pump.
---
OUR PICK OF THE CROP
14 breast pumps available in Australia
With so many breast pumps available in Australia, it's hard to know where to start, so we asked the HUGE Mum's Grapevine Facebook community which brands they love. In no particular order, here are the pumps they recommend.
Medela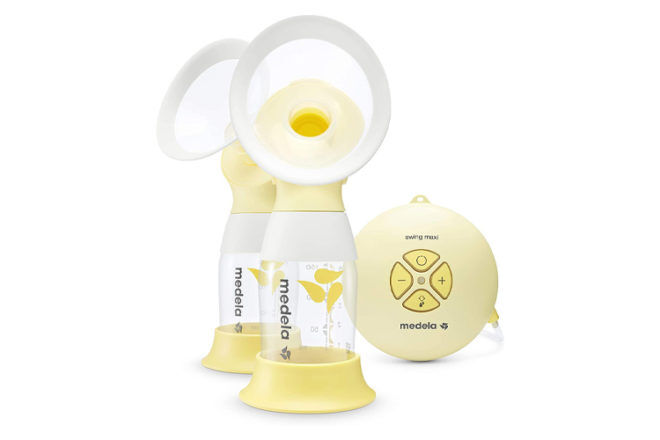 If you want your breast milk pumping sessions to be comfy, quick and effective, this is the model for the job. It comes with two large flanges, bottle stands and has adjustable vacuum levels to suit your needs.
---
Spectra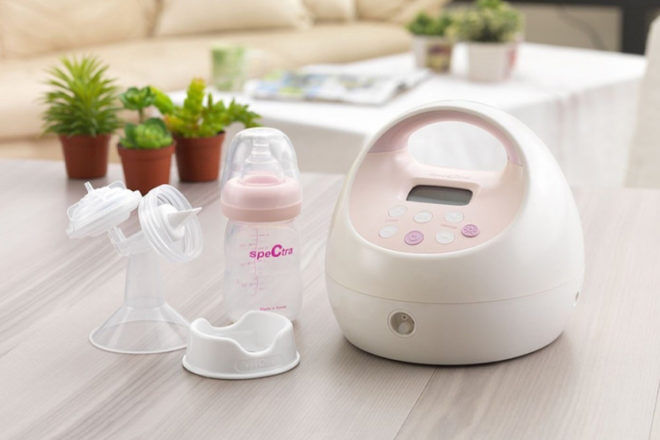 This revolutionary and quiet hospital-grade pump is going to be your new best friend if you're pumping frequently. It has adjustable suction settings, a massage mode for let down and it comes equipped with a nightlight and timer.
---
Difrax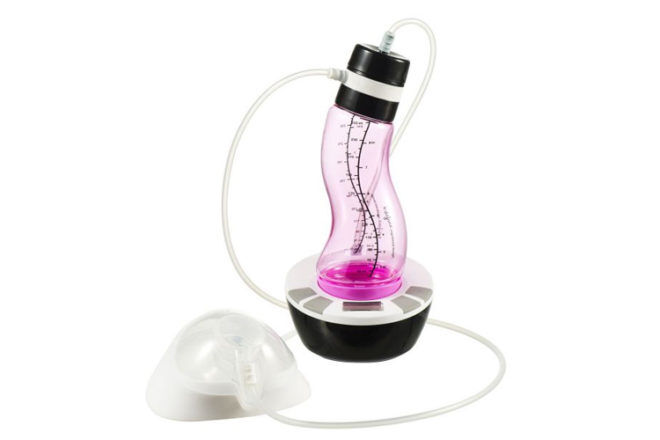 This hands-free pump allows the breast shield to be worn inside your bra and out of sight, so it's a fab option for discreet electric pumping. It has eight suction levels including let down mode and works with the Difrax S-Baby Bottle.
---
Tommee Tippee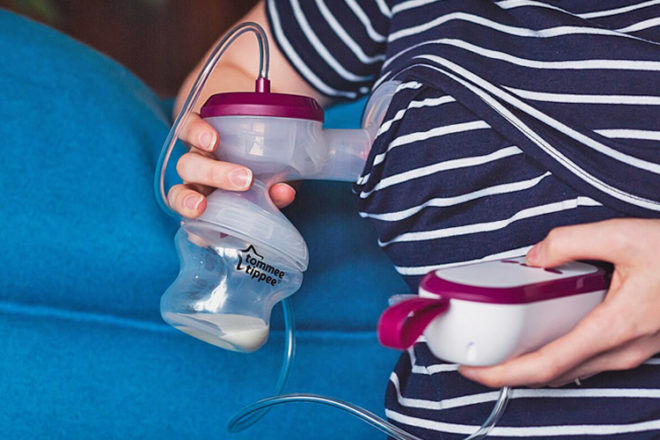 Backflow begone. The hygienic closed system of this unit ensures no breast milk flows back into the tubes of the pump, and that every drop lands in the bottle. USB-chargeable and with a 60-minute running time, it offers massage and express modes.
---
OSODA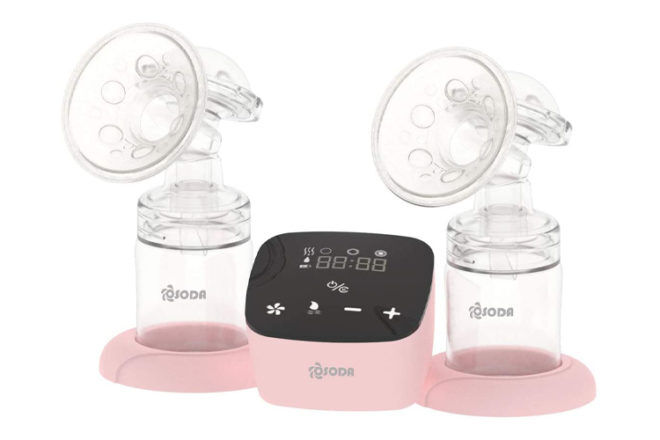 Compact, clean and convenient. If you're after an on-the-go pump with multiple suction styles and a closed system to ensure no backflow, this one ticks all the boxes. BPA-free, it features a touch-screen digital display to track your session.
---
Haakaa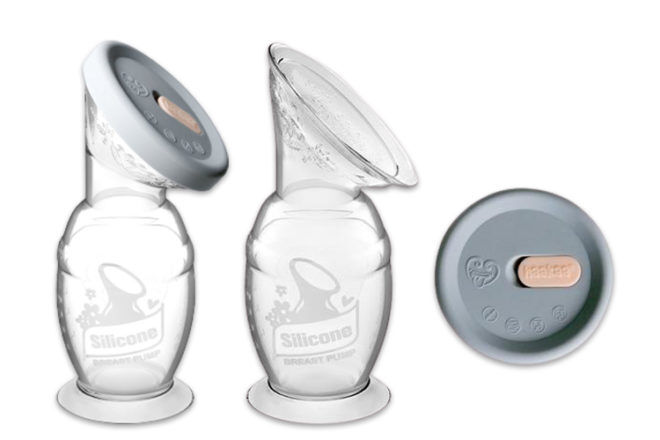 It's the neat little pump creating a big buzz all over the world. Made of food-grade silicone and completely hands-free, it fits all breast types and gently extracts milk with no power needed. It comes with a suction base and a silicone lid.
---
Unimom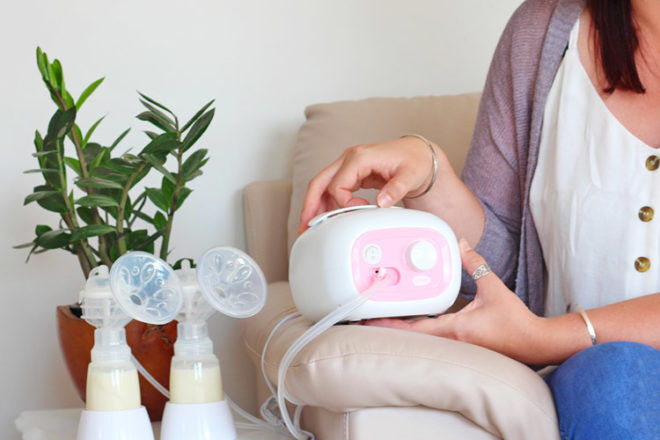 If you're intending to express frequently or need to increase your milk supply, make this beauty your 'breast' friend. This hospital-grade pump can handle heavy use and comes with a double breast shield and back-flow protection.
---
NatureBond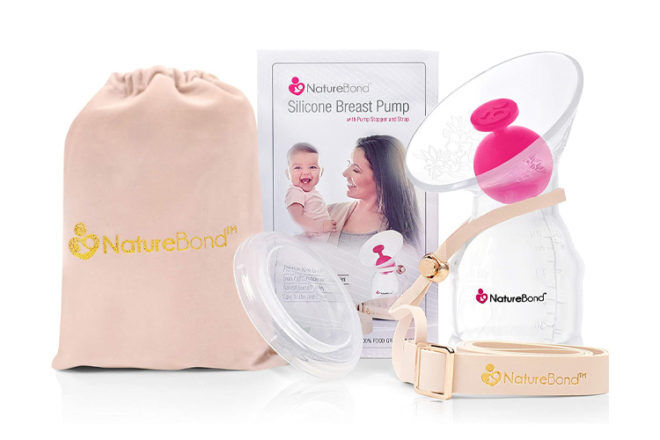 We're giving this lightweight and portable pump top marks for value. The set contains all the essentials you need for pumping on the go, including a super-soft silicone pump, a pump strap and a silicone stopper.
---
Pigeon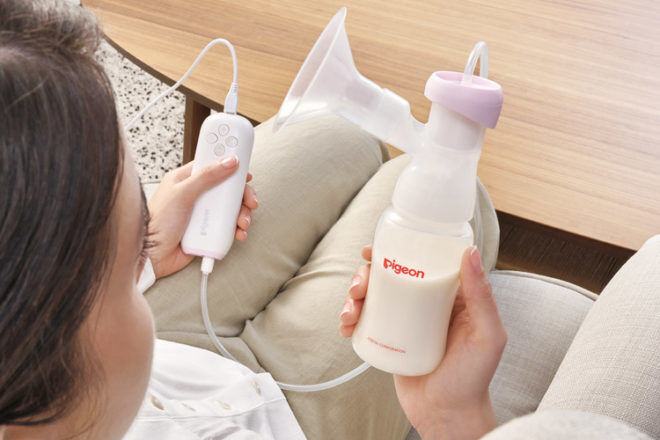 This USB-powered double electric pump is compact enough to take anywhere and requires only one hand to operate – so you can keep the other hand on your delicious bubba. It includes stimulation and expression modes and fits Pigeon wide and slim bottles.
---
Bumblebee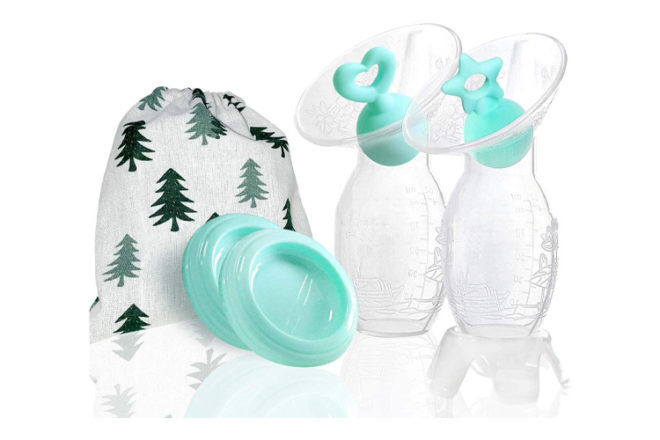 Heading away? This beauty is perfect for travelling because it's cord-free, silent and compact enough to fit in your bag. The set features two silicone pumps/catchment bottles, lids, stoppers and a carry bag.
---
Lansinoh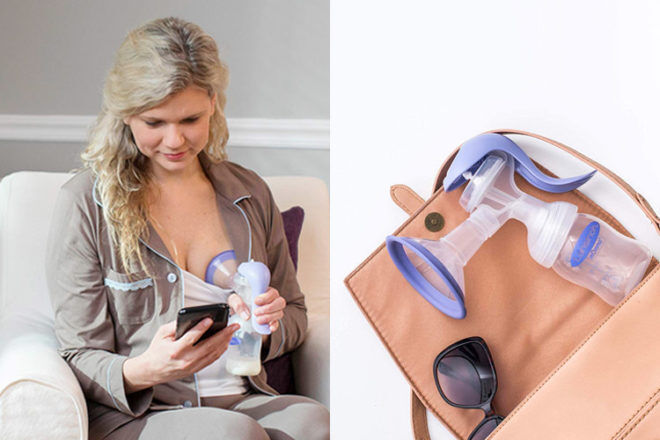 This fuss-free gem is compact enough to fit in your handbag and as quiet as a mouse. It features an ergonomic, easy-express handle, two-phase technology to maximise the flow of milk and a Comfort-Fit Breast Cushion for a secure seal.
---
NUK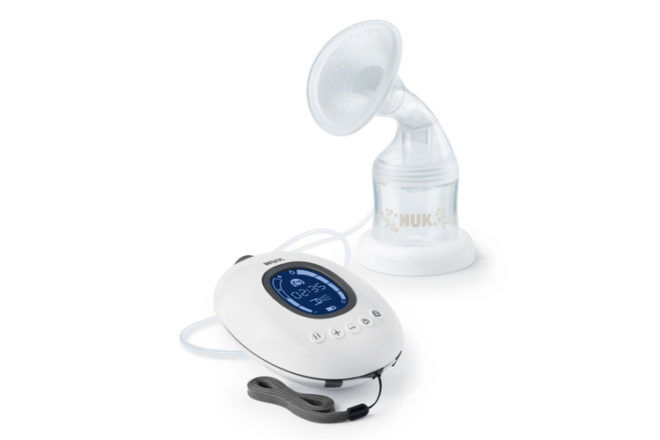 With 16 individual modes for suction and rhythm and a memory function, this rechargeable pump caters to the needs of all new mums. It comes with an ergonomic breast shield, LED display and a very handy shoulder strap.
---
Philips Avent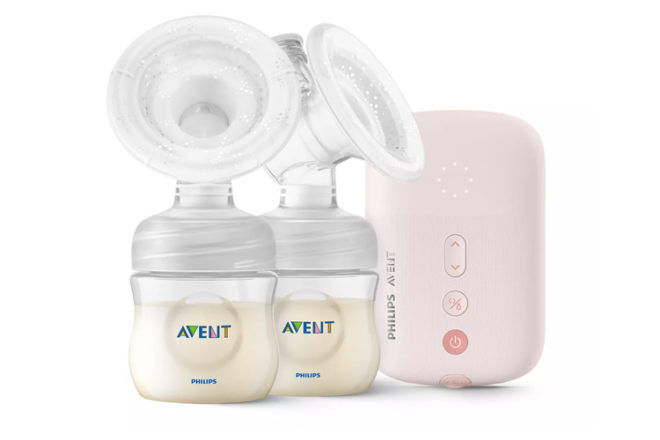 The quiet motor on this double electric pump makes it one of the most discreet around. It uses natural motion technology that mimics the way babies feed to encourage speedier milk flow. It comes with two 125ml bottles.
---
Chicco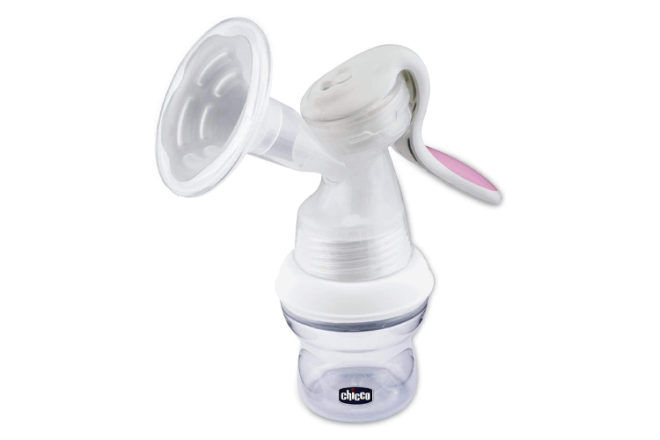 This manual pump comes equipped with an extra-soft cup for a comfy expression session. It features two-phase technology, an ergonomic handle and it's compatible with the Chicco Well-Being Bottle.
---
Is it safe to buy a second-hand breast pump?
The short answer is no. Experts advise against buying second-hand breast pumps in Australia, unless it's a hospital-grade pump with a closed system. Domestic pumps have an open system, meaning milk and moisture could get into the tube and motor. Even if you use new tubing, bottles, and flanges, there is still the potential for germs and bacteria to contaminate expressed milk.
Is a manual or electric breast pump best
Which style of pump is right for you depends on personal preference and how often you'll be expressing.
A manual breast pump is suited for occasional, and relatively short periods of expression because it can get quite tiring. But a big advantage of manual pumps is that they're portable, quiet and more discreet, handy if you need to pump breast milk at work – or the middle of the night!
Electric breast pumps do all the work for you and operate at various speeds, including letdown, to help you extract more breast milk. Given how much quicker they can be compared with manual pumps, they're a must-have if you're expressing frequently.
Can I use a pumping bra with any breast pumps?
By freeing up both of your hands, pumping bras are a total game-changer when it comes to convenient expressing. Some brands, such as Medela and Haakaa, make custom bras to suit their pumps, but many nursing bras on the market are compatible with most electric pump brands.
---
This article is curated by our Editors and includes affiliates and/or paid inclusions. See our Disclosure Policy.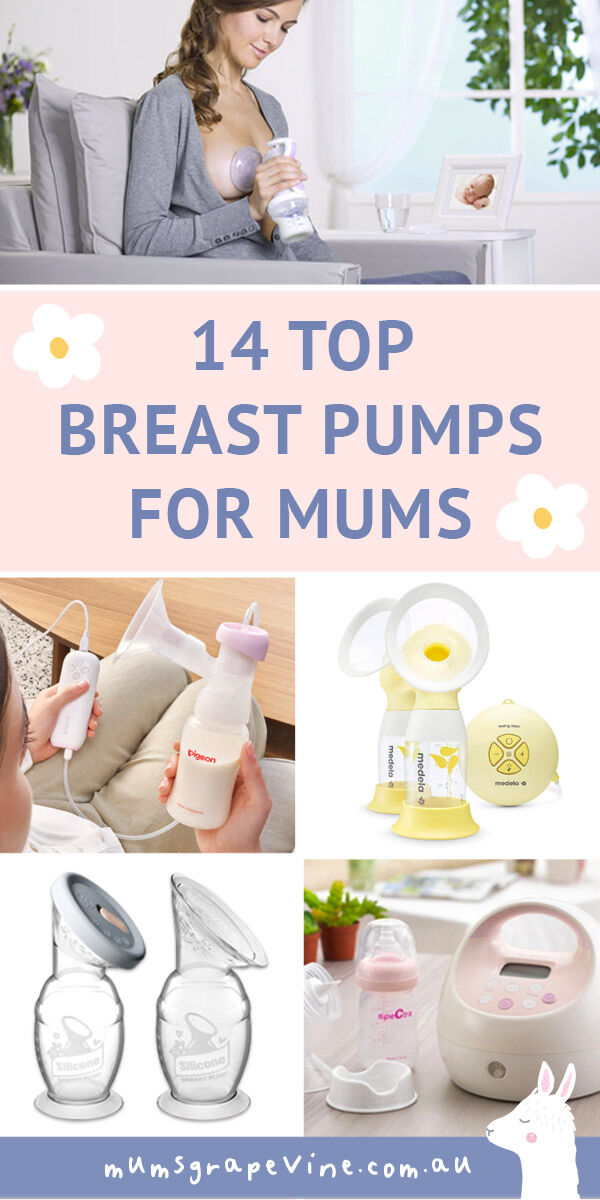 Know a breast pump we should add to our list? Contact us and let us know.
Thousands of Aussie mums in our Mum's Grapevine Facebook Groups are asking each other for recommendations on what to buy right now. And you can too! Join today.