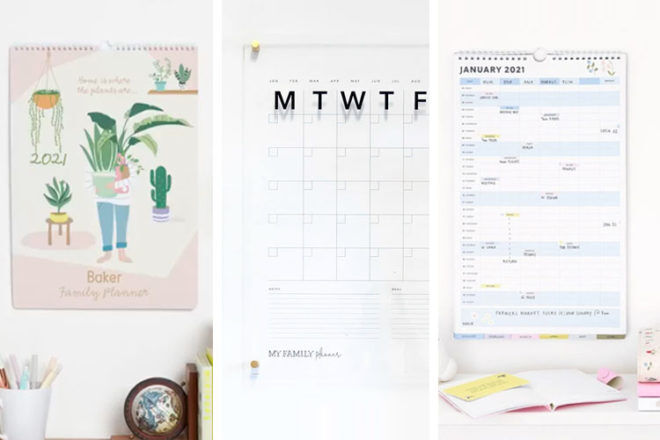 Gemma has ballet on Friday's, Milo starts cricket practice on Thursday and Dad's working late Monday. Keep track of your tribe with a handy family planner. Everyone has their own column so there is no more missed parties, late homework assignments or 'forgotten' dentist check-ups.
To help get you started in your search, we've compiled this list of handy family planners to keep you organised in 2021.
1. Ultimate Family Planner
With daily spreads that include space for five individual schedules per day, including the weekend, you'll be keeping up with all of the kids' activities like a pro. A handy to-do list is included with a dry-erase surface for constant updates.
---
2. Daily Orders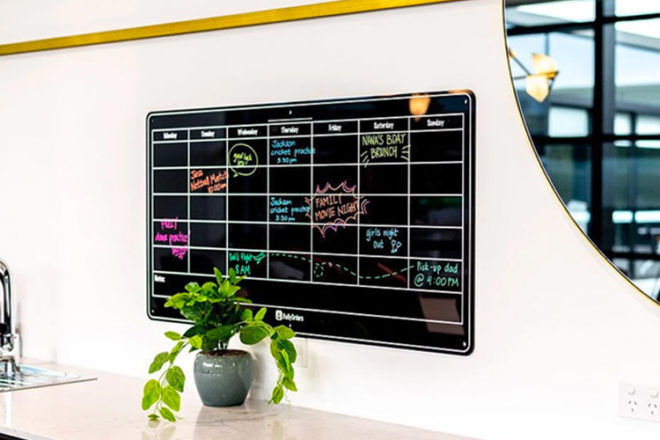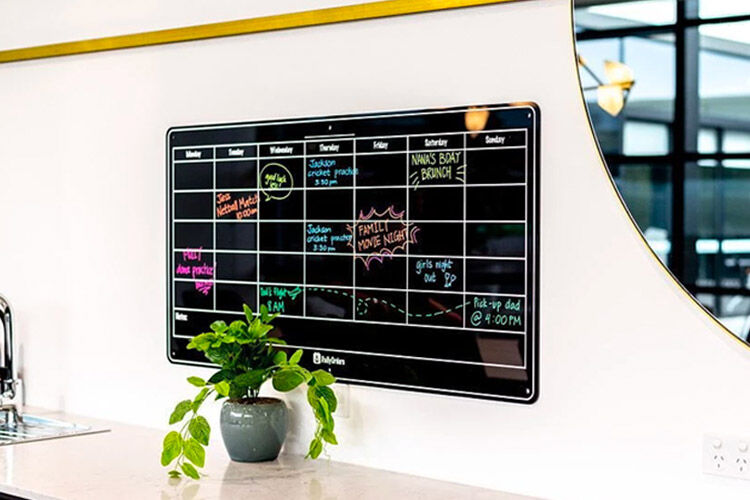 Perfect for the wall, fridge door or inside the pantry, these acrylic wall planners ensure no one skips a beat. Available in black acrylic with vibrant liquid chalk markers, colour code family schedules, important dates and activities for all to see.
---
3. My Family Planner
Beautifully simple, the dry erase board of these gorgeous acrylic calendars has been reverse printed, allowing for easy wiping and re-writing every time without the ink fading. Choose from standoffs in bronze or silver to match your room.
---
4. Drawing Board Store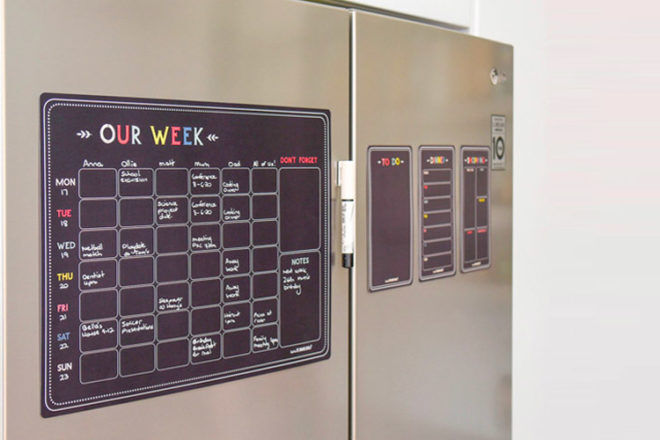 See the week at a glance while prepping lunch with this magnetic planner. In the style of a chalkboard (only with a laminate surface and liquid chalk for less mess), it comes with a writing kit and a matching set of dinner, shopping and to-do list magnets. Winning!
---
5. kikki.K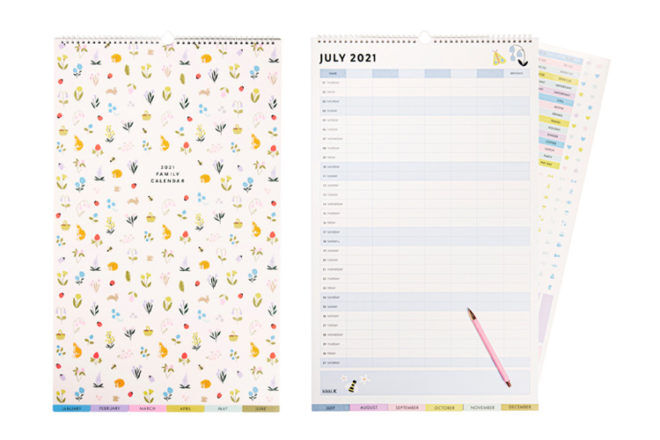 It's the perfect helper for stress-free family organisation, and in true kikki.K style, it's packed with cuteness. There's a column for everyone, room for all of those important family dates and loads of stickers for beautifying.
---
6. Stuck On You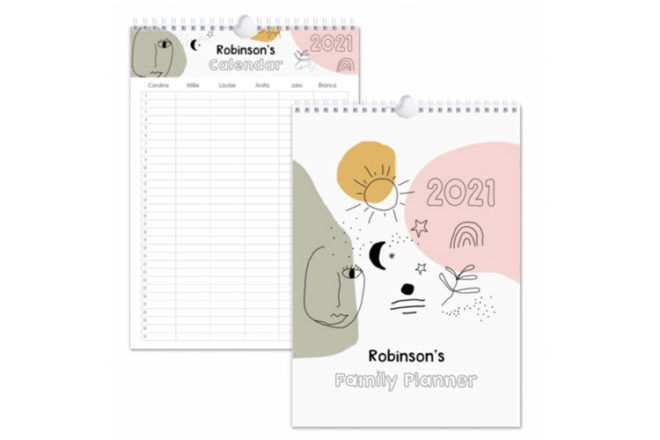 Sort out a family of up to six with this A3 family planner that can also be personalised and prettied with the included stickers. There's a column for everyone, which means no more excuses for 'memory slips'!
---
7. Write To Me Family Planner
Keep the clan organised with a beautiful planner made for busy families. With six columns for different family members, extra pages for contacts, birthdays and school holiday planning, it's a must for hectic households.
---
This post includes affiliates and/or paid inclusions. See our Disclosure Policy.
Continue your search for the best family planners
Searching for the best family planners and still not sure if any of these are right for you? Continue your search online by jumping into one of our closed Pregnancy or Baby groups and ask thousands of other Australian mums what they recommend – 'What to buy' is the most talked-about topic, followed by MIL vents!
Click below and join your group today!