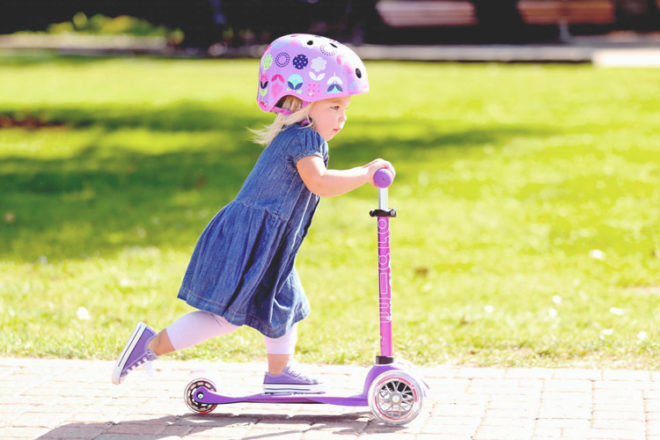 Easy to ride, super cute and insanely fun, the toddler scooter has become a hands-down favourite when it comes to little Aussies' first set of wheels.
But it's not just all the giggle-filled hooning that makes the toddler scooter so brilliant. It's also a perfectly proportioned ride that contributes to a healthy lifestyle and helps kids hone important gross-motor skills.
From toddler scooters with seats to snazzy styles with light-up wheels, you're spoiled for choice when it comes to junior models in Australia and our roundup will help you track down the right scooter for your toddler.
What to look for in a 3-wheel scooter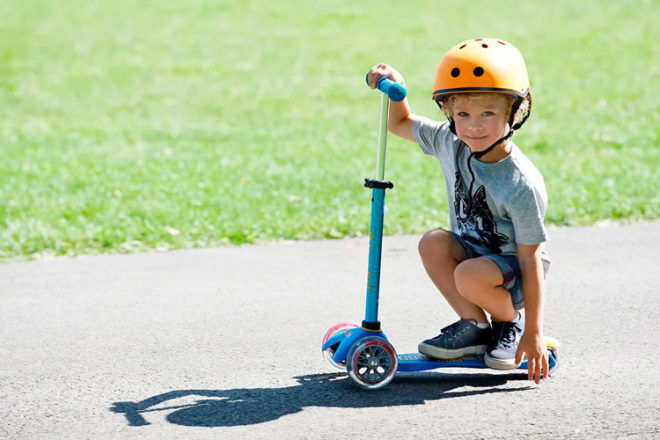 Scooters for toddlers can vary a lot between brands and styles. Here are some points to consider when you're on the hunt for one:
Style: Three-wheel scooters are ideal for tots because they provide the extra support their wiggly-wobbly bodies need as they work on their balance and coordination.
Steering: For beginners, intuitive 'lean-and-steer' technology makes scooting a lot easier and helps tots to nail the basics and maintain good balance.
Handlebars: Like beanstalks, kiddos seem to magically shoot up overnight so height-adjustable handlebars are very handy. Also, think about the grip; an ergonomic grip made for little hands will be easier to grasp.
Brakes: When your tyke starts off they'll likely just stamp their foot to the ground to stop. But as they pick up confidence and speed, a good brake is essential. Look for a long and covered rear brake that allows for smooth stops while preserving the back wheel.
Deck: For first riders, ensure the scooter deck is quite close to the ground. Also keep in mind that some brands have interchangeable decks – so if your munchkin tires of green, you can switch to pink!
Portability: As fun as scooters are, their overall shape isn't that practical for packing in cars or storing. If you'll need to transport your kiddo's scooter quite often, perhaps look for a folding design.
Accessories: From toddler helmets to bells, knee pads to baskets, accessories add a good dose of fun to toddlers' first scooters. Many popular brands sell matching accessories separately.
12 toddler scooters for little thrill-seekers
Ready to find the ultimate scooter for your little adventurer? In no particular order, here are 12 scooters for toddlers available in Australia for 2022.
1. Micro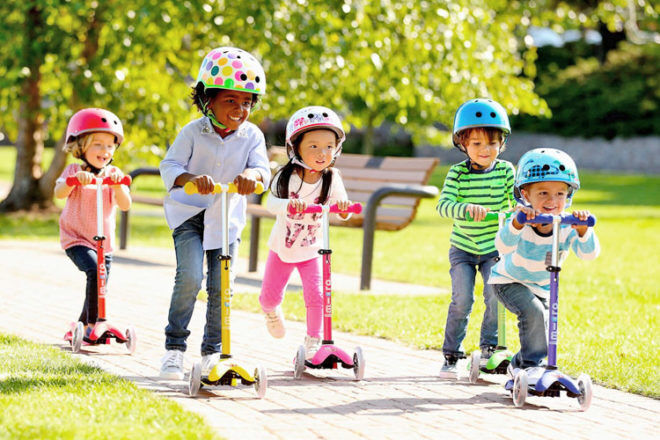 Head to any Aussie park and you'll likely see the crazy-popular Mini Micro Deluxe scooters in action. Designed in Switzerland and suitable for kids from two years, they have adjustable t-bars, super responsive brakes and they come in every colour of the rainbow.
---
2. Boldcube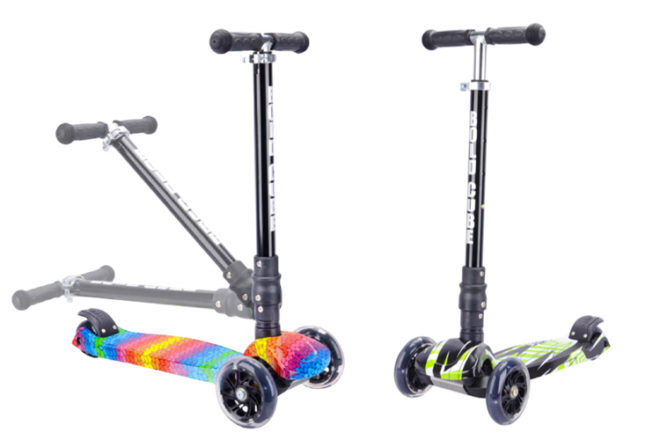 Bold by name, bold by nature. This tough three-wheel scooter has a reinforced steel base, height-adjustable handlebars and comes in some of the most vibrant designs around. With light-up wheels, this is one's a showstopper.
---
3. Globber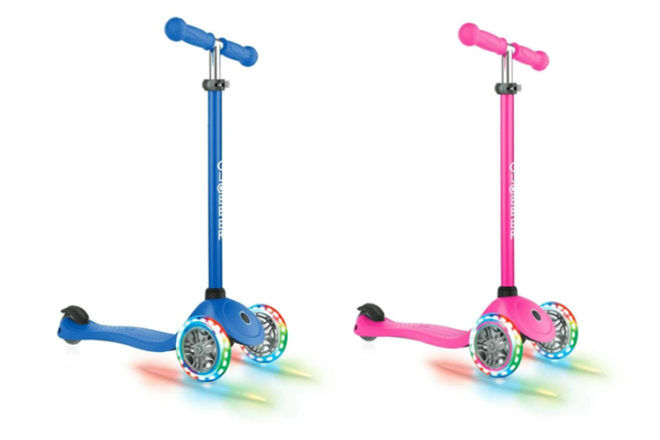 These feature-packed little rides are suitable for kids from three years, and with light-up wheels, they'll be unmissable at the skate park. They're equipped with an anti-slip deck and t-bars that can be adjusted to three different heights.
---
4. Scoot and Ride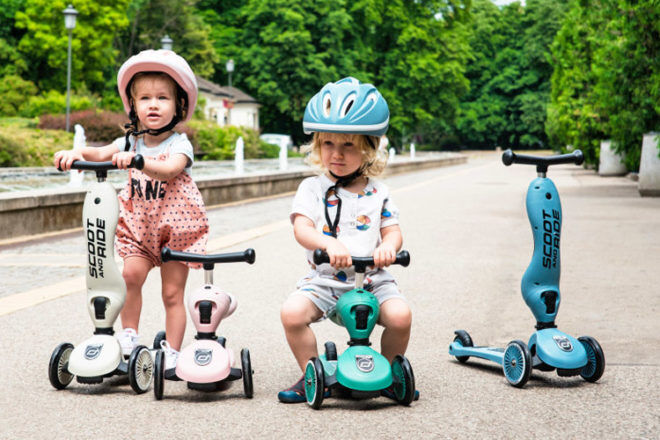 These practical 2-in-1 rides are as cute as they are clever. They can be enjoyed by kiddos as young as one year and are fitted with a smooth seat for gentle cruising and a non-slip deck for regular scooting. Both the seat height and the t-bar are adjustable.
---
5. Little Archer & Co.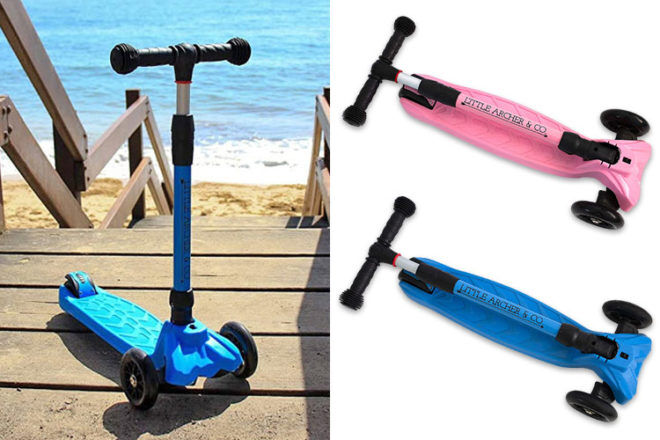 With lean-and-steer technology and adjustable handlebars, these cute little rides tick all the boxes for a classic scooter. Built to last and perfect for littlies from two years of age, they come with slow-stop brakes and they fold down flat for storage.
---
6. Zoomy Leisure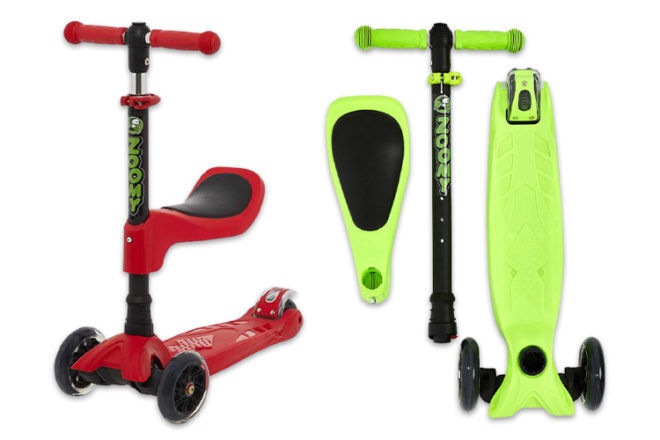 Zoomy Leisure 2-in-1 Mini Scooter ($89.99)
This 2-in-1 gem is suitable for minis as young as 18 months. Use it with the toddler seat in the early stages while balance is still being mastered, and as a classic scooter when tots are ready to hoon. It comes with light-up wheels and disassembles easily for storage.

---
7. Oxelo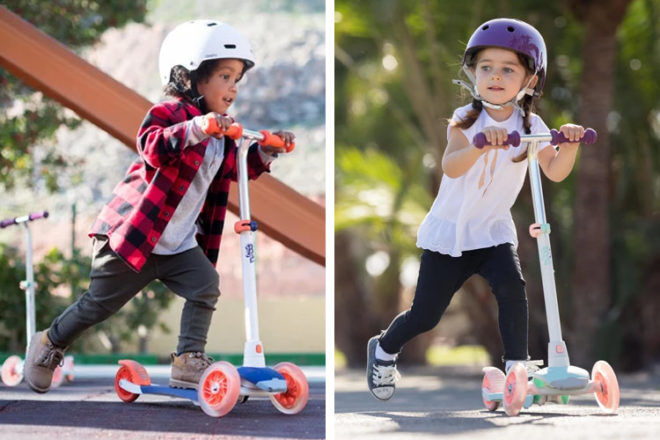 These snazzy little rides are equipped with a unique steering system that allows the deck to tilt just the right amount to ensure kids can maintain their balance. They come with light-up wheels for extra fun and a curved handlebar for good posture.
---
8. Mookie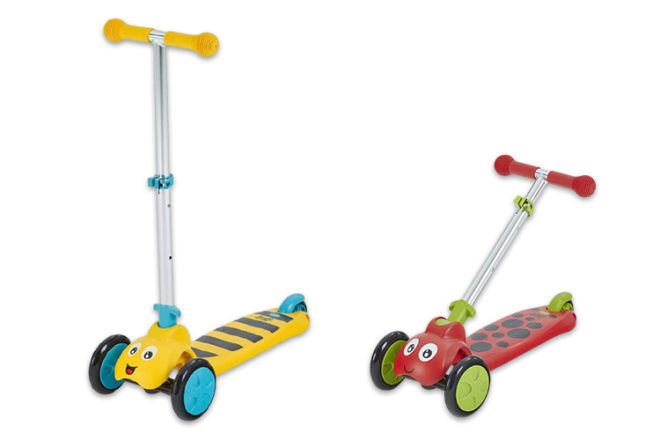 Mookie Scootie Bug Scooter ($81.47)
Aww! These sweet little bugs are ideal for tots as young as two years and they are fitted with non-marking wheels so that they can be ridden inside the house as well as out at the park. In a choice of sweet designs, they come with adjustable handlebars that fold down flat.

---
9. Aussie Baby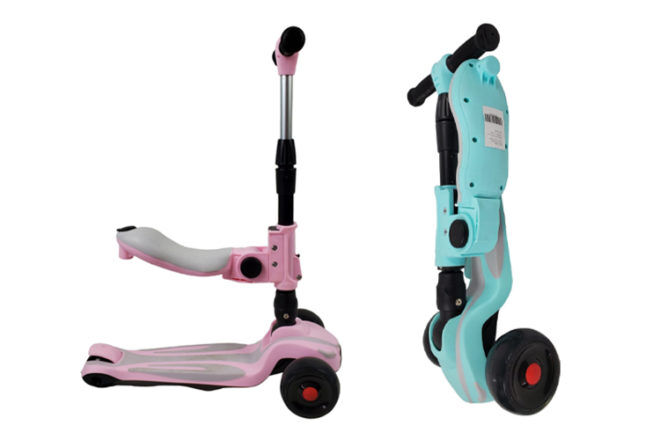 The perfect companions for tots who are ready to cruise. With a transforming frame that accommodates both sitting and standing, these handy little rides come with a unique safety pad to prevent tipping over on rough terrain.
---
10. Razor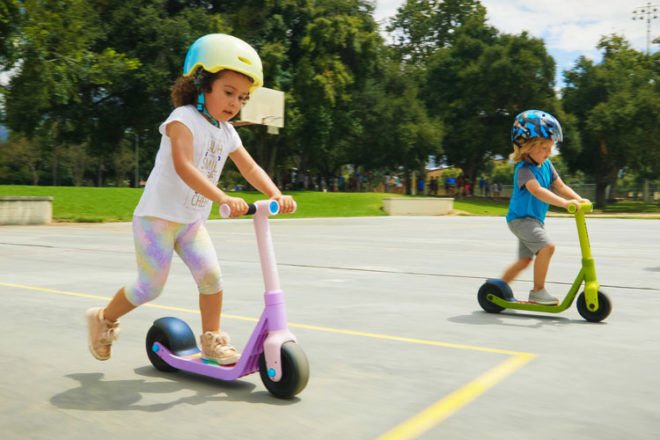 Chunky, colourful and wild! These unique designs have an extra-wide deck that's low to the ground and big slow-rolling wheels for extra stability. Made especially for tots (and massively cool), they have a maximum weight load of 20kg.
---
11. Eurotrike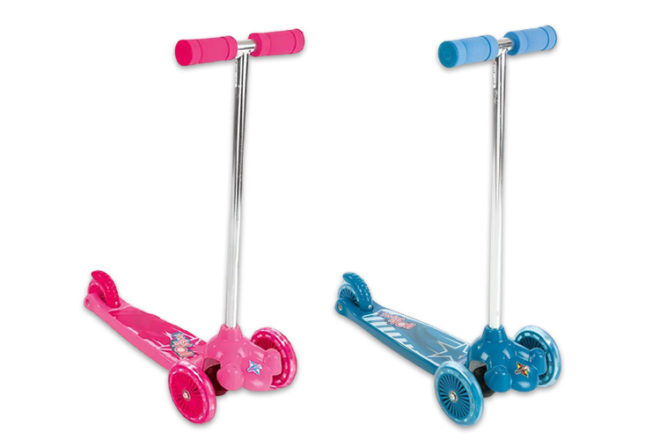 It's hard to go wrong with these fuss-free, funky classics. They're super lightweight for ease of carrying and management, and thanks to the lean-and-steer mechanism, they're a cinch for tots to ride. Choose from two fun shades.
---
This list is loving curated by our Editors and may include affiliate and/or paid inclusions. See our Disclosure Policy.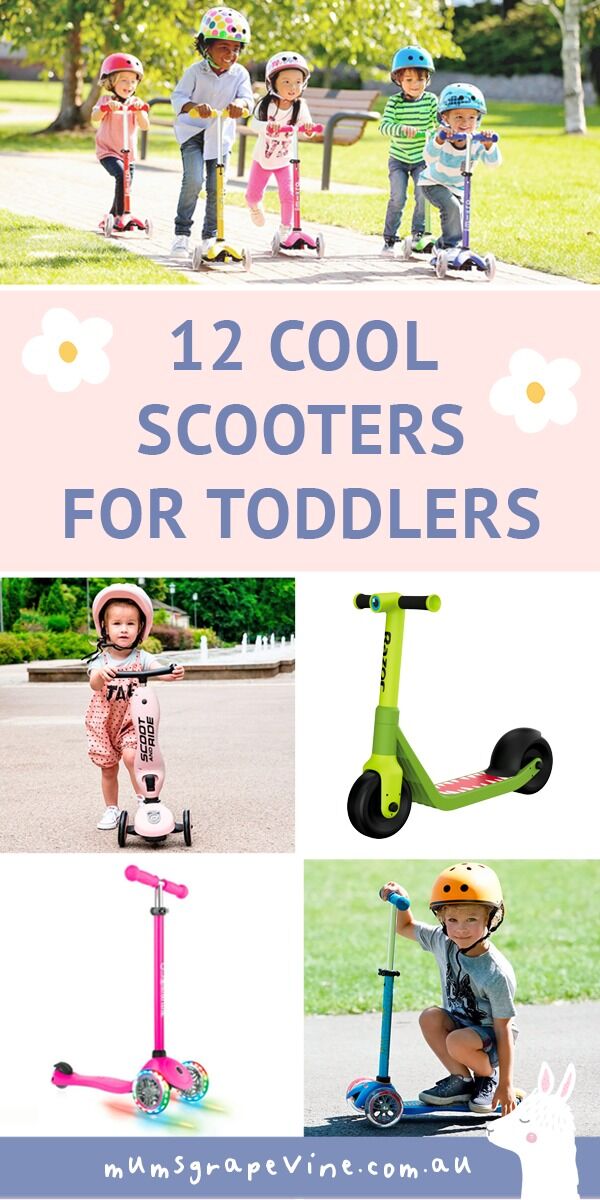 Know a 3-wheel scooter we should add to our list? Contact us and let us know.
Find more toddler gifts in these roundups …
Thousands of Aussie mums in our Mum's Grapevine Facebook Baby Groups are asking each other for recommendations on what to buy right now. And you can too! Join today.