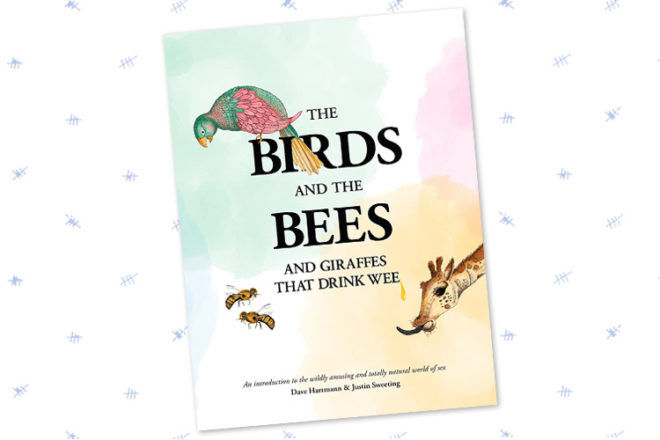 The Birds and the Bees and Giraffes that Drink Wee
by Dave Hartmann and Justin Sweeting
What's the perfect way to tackle chatting to kids about sex? By making them laugh, of course. The Birds and the Bees and Giraffes that Drink Wee delves into the fascinating world of animal sex, which is often bizarre and hilariously strange, to help open up the lines of communication with children.
From hippos firing poo in each others' faces to racing armadillos and penis fencing worms, this book is all about teaching kids that sex is something all animals, and not just mum and dad, do. And by the end of the book, kids (and adults) find out that in the animal world, human sex is actually pretty normal.
A sweet balance between sex education and giggle-worthy animal kingdom antics, navigating the usually curly birds and the bees conversation with kids is made a little easier with this clever page-turner.
"A lovestruck hippopotamus,
Must find the ideal gift.
To show his crush he loves her,
And have her catch his drift.
He can't go buy her chocolates,
And roses are too cheesy.
He tried to write a poem,
With hooves that's not so easy.
So Mr Hippopotamus,
Makes his own plan to pursue.
He lifts his proud, wide bottom
And … sprays his love with poo."
---
Take a peek inside …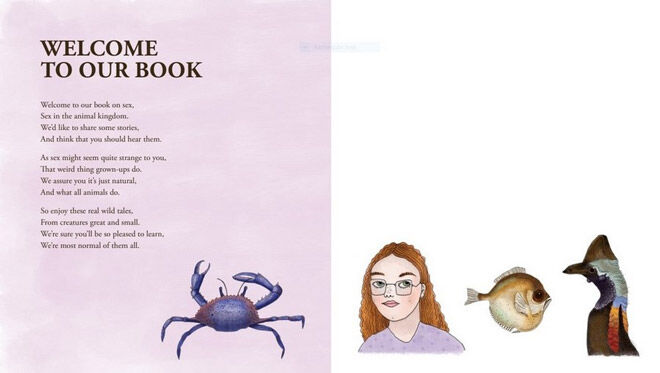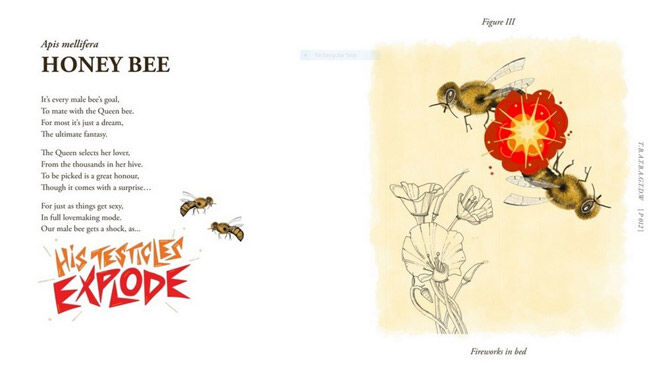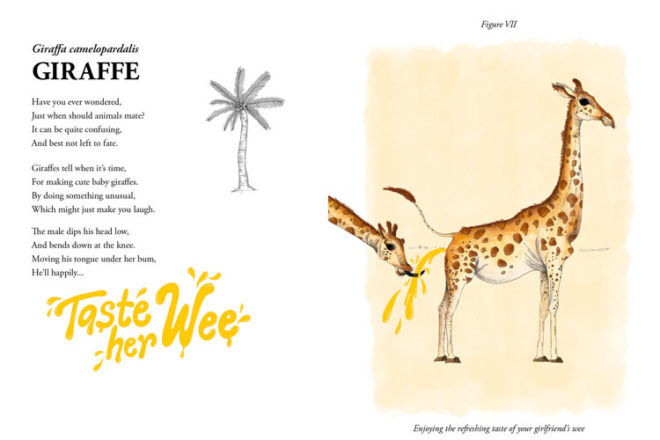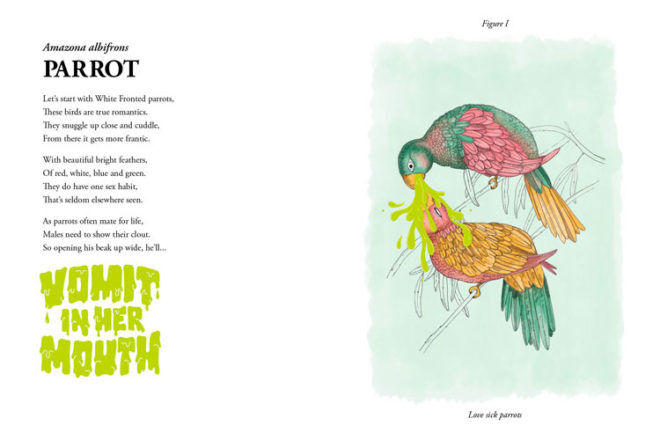 ---
Title: The Birds and The Bees and Giraffes That Drink Wee
Authors: Justin Sweeting
Illustrator: Dave Hartman
For ages: 6–10 years old
Published date: 1 October 2020
Format: Hardcover
ISBN: 9781925877564
Number of pages: 28
Meet the Authors
This is the debut book from childhood friends Dave Hartmann and Justin Sweeting, who, after both having those prickly, awkward 'birds and the bees' chats to their own kids, realised there was a need for a book like this.