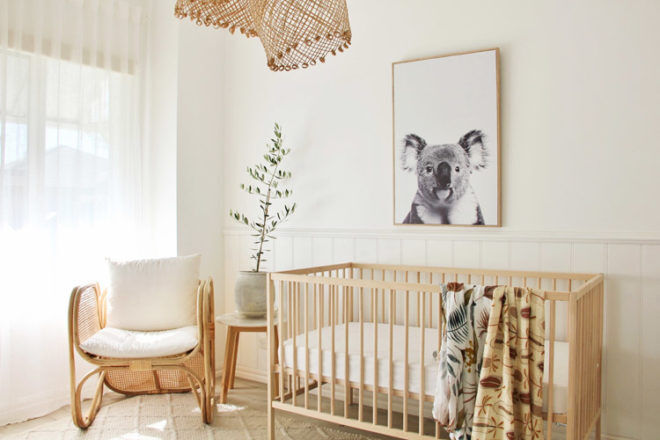 Creating a soft, serene baby space doesn't have to blow the family budget, as one clever and super stylish mum has proven.
Catherine Ryan has put together a relaxed, neutral nursery for her second little boy, with just a few key pieces. She wanted her second son's nursery to be a calm space, away from the clutter and chaos created by her 18-month-old.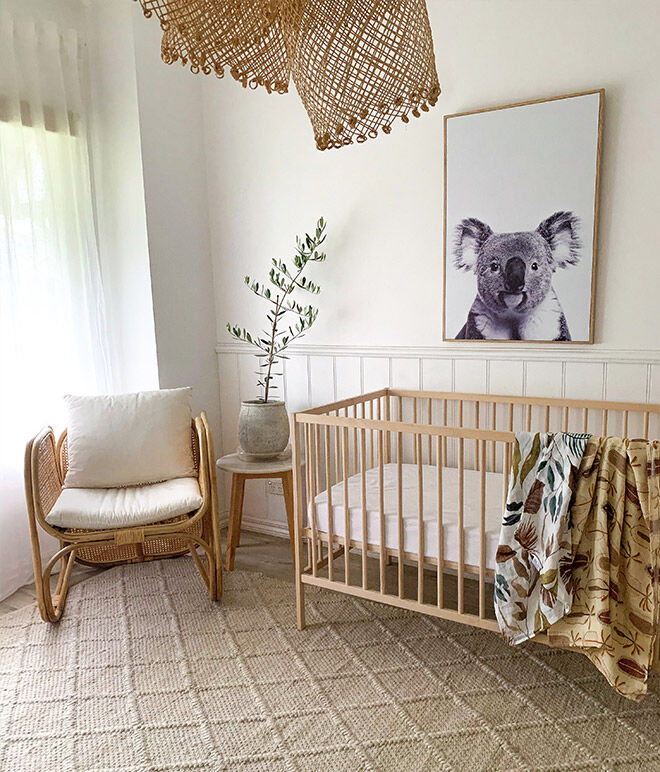 "I currently have a one-and-a-half-year-old son and am expecting another little boy in seven weeks," Catherine told Mum's Grapevine. "So the inspiration behind this space was definitely less is more! My house has become my toddler's play gym, so I knew I wanted to create a room that was calm and minimal."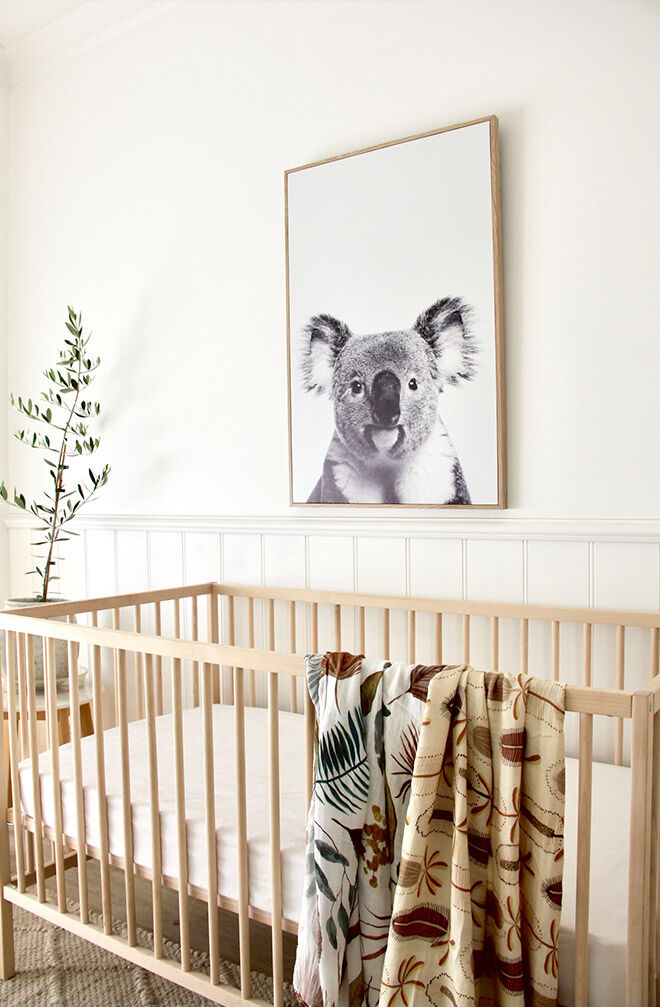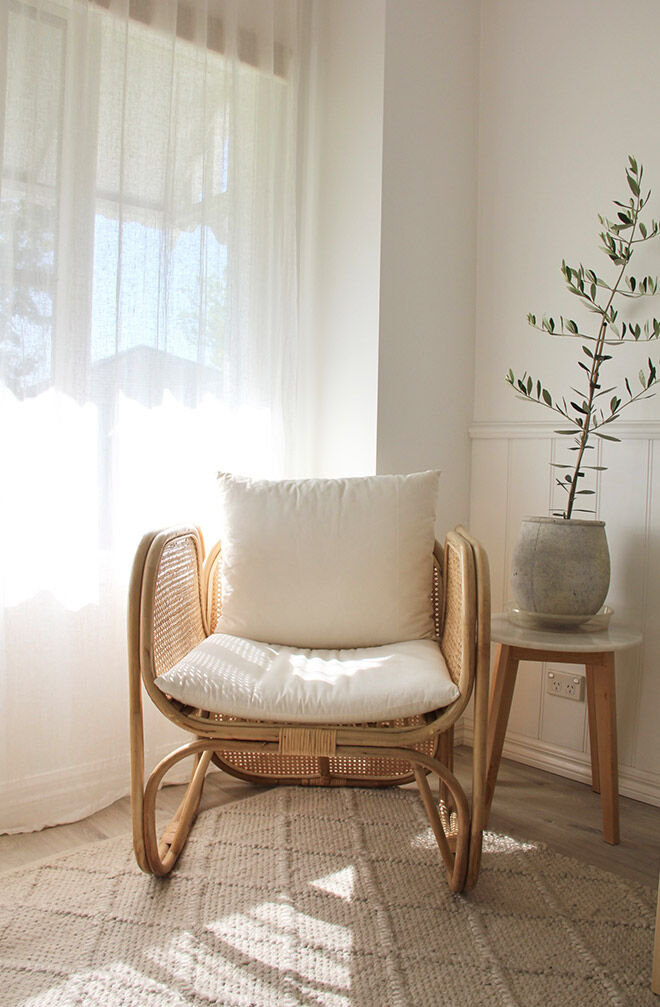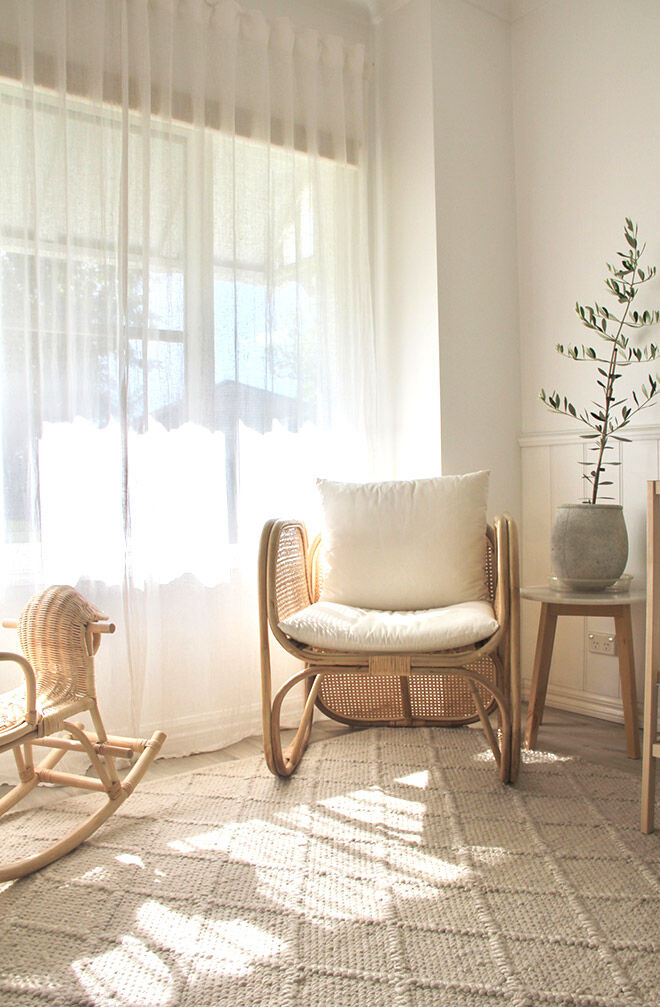 Catherine has balanced investment pieces like the Tribe Home rug, with budget-friendly decor.
"You don't have to spend a lot of money to achieve a warm and inviting space. I love the Kmart koala print and for $20 how could you not? The rug from Tribe Home brings everything together as it's oversized and sits perfectly under all of the furniture. I find the bigger the rug is, the bigger the space looks.
Catherine's neutral colour palette creates a sense of calm, and the use of natural materials like rattan and timber add texture. The IKEA Singlar cot fits perfectly into the colour scheme, and an on-trend olive tree brings a sense of nature.
Create an Insta-worthy nursery on a budget
Catherine chose inexpensive decor to complete her minimalist budget nursery for a fraction of the price of designer items.
Tribe Home Rug
IKEA Singlar Cot – $129
Bunnings Olive Tree – $20
Kmart Marble Side Table – $35
Kmart Koala Framed Canvas – $20
Bunnings Home Bazar Malibu Chair – $299
Milky Designs and Milk & Poppy Muslin Wraps
Sacred Bundle Counting Sheep Rocker – $249.99
Read next …
Searching for just the right pieces for your baby's nursery? Head to these articles next for all the inspiration and ideas you need: