Childcare Pod High Chair 'Natural', Bebecare Pod Nui High Chair 'Snowflake', and Childcare Coda High Chair 'Jet' and 'Citrino'
Popular high chairs sold across Australia are being recalled, with concerns they could collapse due to possible faults.
CNP Brands, the distributor of the high chairs says after receiving feedback from a very small number of customers it identified a potential quality fault in a small number of its high chairs that have been in usage for at least two years or more.
"We recognise and take very seriously that a small proportion of high chairs identified are not meeting our customers, nor our own very high standards for our products as they age. Please note there have been no reports of injury as a result of this product fault. The fault is limited to the specified models only.
"CNP Brands is voluntarily offering customers who have purchased the high chair models listed above a supportive cross-brace kit at no cost. The cross-brace kit is easy to install and will help prevent unreasonable torsion of the specified high chair models.
"Consumers are advised that in some circumstances, the plastic casing at the top of the chair leg or the seat of the chair may possibly develop cracks or break. The fault may occur if the identified high chair models are placed under extreme torsion or have been used for over two years."
Product descriptions:
Bebecare Pod Nui High Chair (Model number 095102-378) in Snowflake
Childcare Pod High Chair (Model number 091500-018 and 095100-386) in Natural
Childcare Coda High Chair (Model number 044270-143 and 044270-382) in Jet and Citrino
Only products supplied between 13 January 2016 and 2 November 2018 are affected by this recall.
SKU
Childcare Pod High chair 095100-018, 095100-386 Bebecare Pod Nui High chair 095102-378 and Childcare Coda High chair 044270-143, 044270-382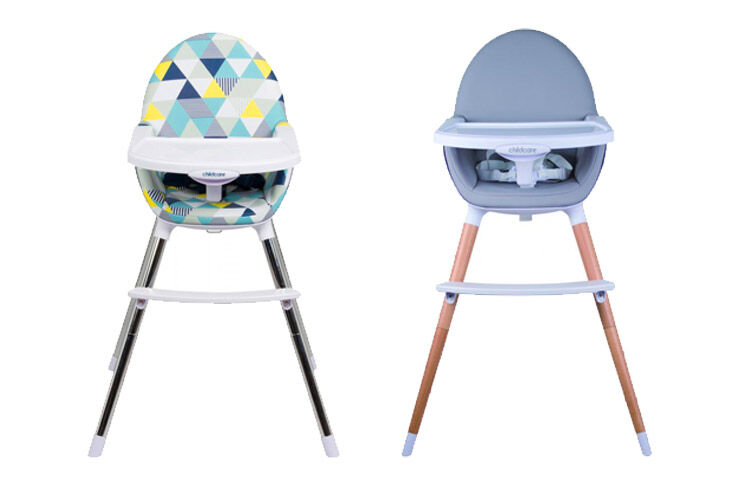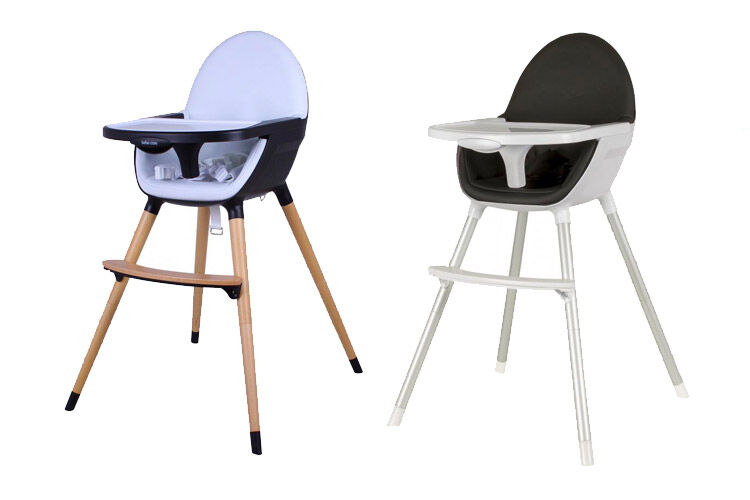 Defects: The plastic casing at the top of the high chair leg may develop cracks or break, which could lead to the chair legs twisting. This can impact the strength and stability of the chair legs.
Hazards: If the plastic shell breaks or cracks and the chair legs becomes unstable, this could result in the chair collapsing, increasing the risk of injury to small children.
Where the high chairs were sold: Big W, Baby Bunting (online store only), Target, Baby Junction, Amazon and Catch between 13 January 2016 – 2 November 2018.
What should you do: Stop using the high chair and check if the product is affected by looking at the product details beside the barcode, which is located under the plastic seat of the high chair.
Consumers with affected products should go to CNP Brands and register. A supportive crossbrace kit designed to strengthen the structure of the high chair and prevent twisting of the chair legs will be sent out, with installation instructions, at no cost.
---
Join our Pregnancy & Baby Groups
Be the first to know about recalls, alerts and baby-related news – nothing gets past the mums and mums-to-be in our Facebook groups! Join one of the closed Mum's Grapevine due date or baby Facebook groups for non-judgemental support from other mums with babies born around the same time as you.
Click below and join your group today – don't miss out!