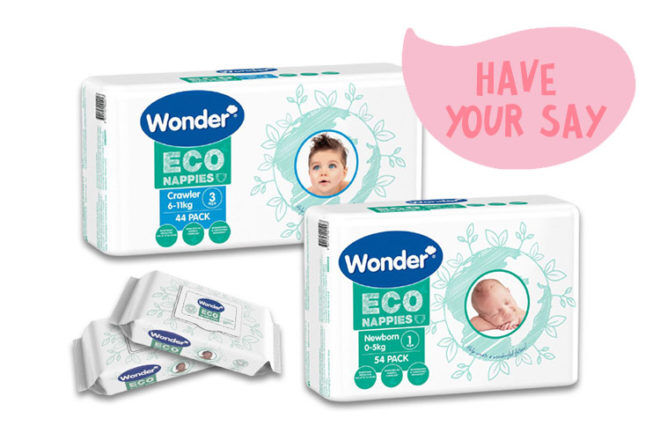 Hi mummas,
Welcome to the Mum's Grapevine Product Review Program. We have loads of products for you to review and the best bit is you get to have your say and keep all the amazing things we send you.
This week we're looking for nine (9) mums to be one of the first to experience the wonders of Wonder Eco Nappies and Baby Wipes.
Wonder Eco nappies are crafted from sustainably sourced plant fibres and free of any nasties, including chlorine, dioxins and phthalates. Super-soft, they contain increased biodegradable components, which means less harmful materials going into landfill.
Made using a specialised process that involves less water, Wonder Eco's biodegradable wipes contain natural fibres that break down in a matter of weeks. They're hypoallergenic, alcohol-free and deliciously soft on delicate young skin.
Wonder Eco nappies and wipes – good for babies and good for the environment.
Available online at Wonder or Big W stores nationwide.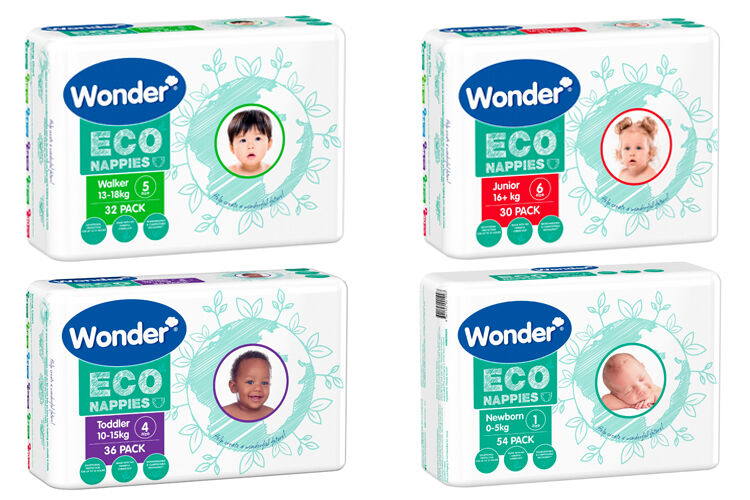 Each mum selected to partake in the campaign will receive a two-week supply of Wonder Eco nappies (in their nominated size) and baby wipes. All we ask in return is that you take a couple of photos and let us know what you think.
Submissions are now closed.