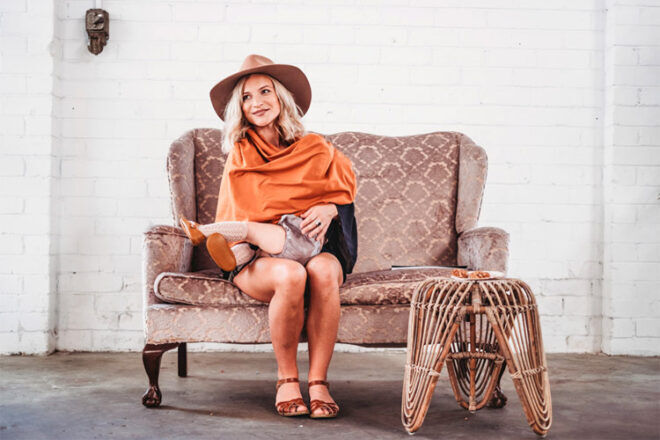 Every breastfeeding mama should feel comfortable feeding wherever and whenever she needs to. But sometimes a little extra privacy goes a long way when there's a fussy feeder involved. This is where a good breastfeeding cover comes in so handy.
Breastfeeding covers provide new mums with the confidence to feed when out and about and help to keep hungry little bubs from getting distracted as they nurse.
What to look for when buying a breastfeeding cover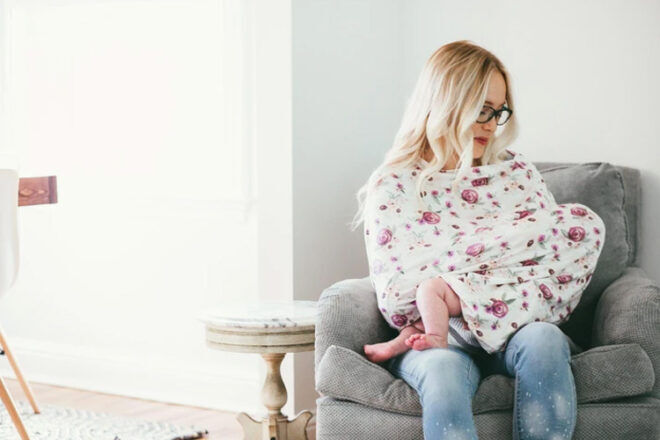 Here are some of the key features to look for when buying a nursing cover:
Breathability: The idea of a nursing cover is to keep the breast and baby's head partially covered while you feed. With this in mind, look for lightweight, breathable materials such as bamboo and cotton to ensure maximum airflow for your little one.
Ease of use: Babies get hungry. And they don't like waiting. Make sure that the breastfeeding cover you choose is easy and quick to pop on when hunger cues are thrown your way. The last thing a new mama needs is lots of fiddly bits getting in the way.
Weight and size: If baby breastfeeds multiple times a day, the nursing cover will become a must for the nappy bag. Keep the size and weight in mind to ensure you're not carrying more than you need to.
---

7 breastfeeding covers for new mums
To help you find the perfect breastfeeding cover for you and bub, we've compiled a handy list to get you started in your search. In particular order, here they are:
Lait & Co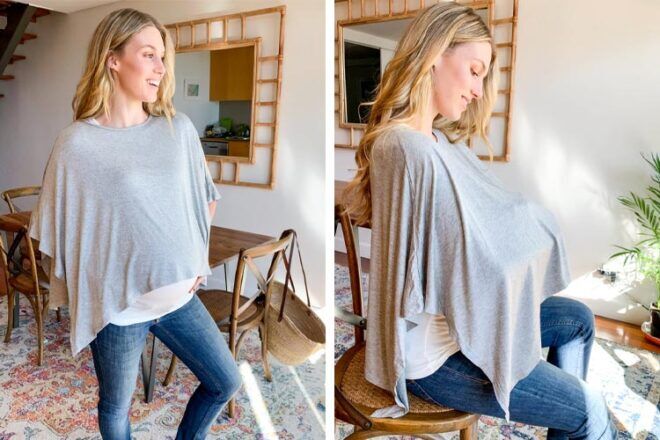 Simple, fuss-free and designed to pair perfectly with everything. Made of breathable jersey with Spandex for plenty of stretch, this versatile number will be on high rotation right throughout bub's first year.

---
Pregnancy Pillow Co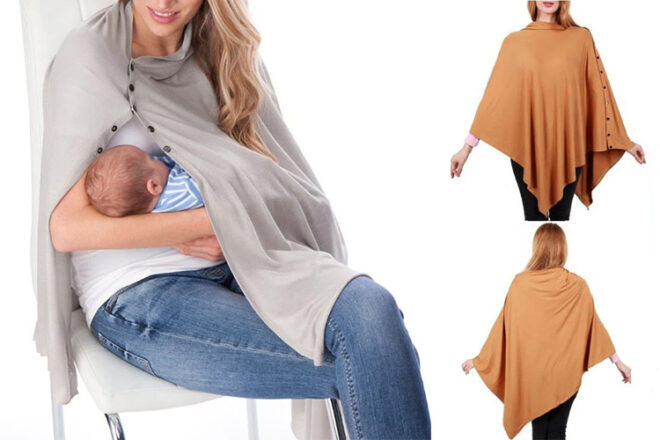 Designed especially for two, this easy-wear helper will have you and bub comfortably covered all year 'round. It comes in a choice of grey or rust and is made from 100% modal for a silky-soft finish that feels as good as it looks.

---
Zoe Sage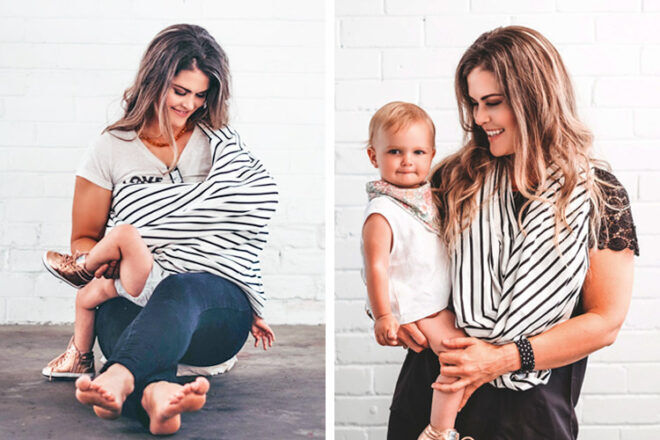 So much more than just a breastfeeding cover, this handy number is also a high-chair cover, trolley cover, pram shade and infinity scarf! Stretchy enough to accommodate the wriggliest of little beans, it comes in over 15 styles.

---
Copper Pearl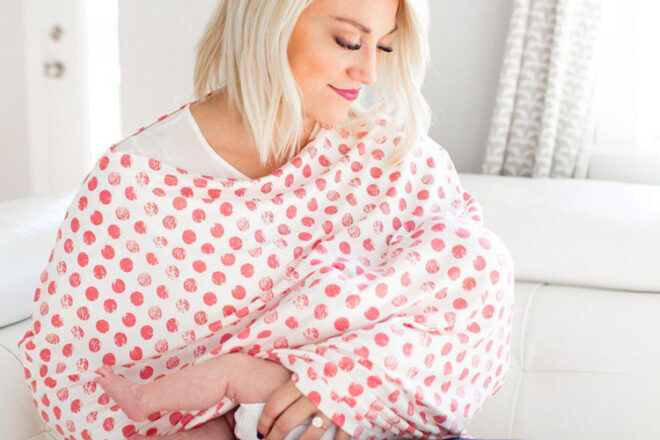 With over 60 styles to choose from, there's something for every mama and her mini in this range. Each breastfeeding cover is made from ultra-soft, jersey-feel knit fabric that's stretchy, tough and reliable.

---
Bebitza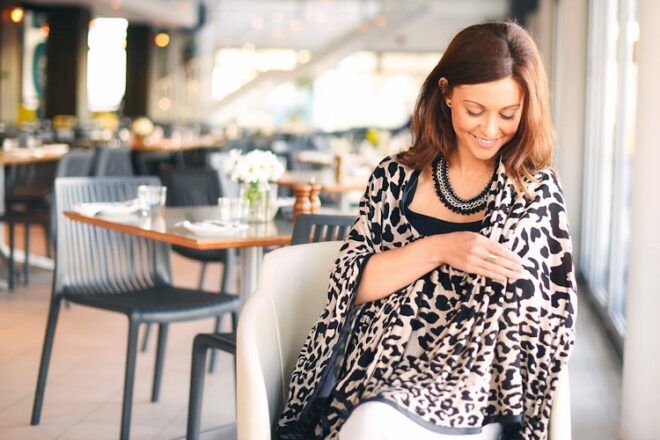 Bebitza's pashmina-style nursing covers are designed to offer all mamas complete privacy while breastfeeding baby. They come in a choice of styles, including modal, pure cotton, textured knit and UPF50+ waffle.

---
Bebe Au Lait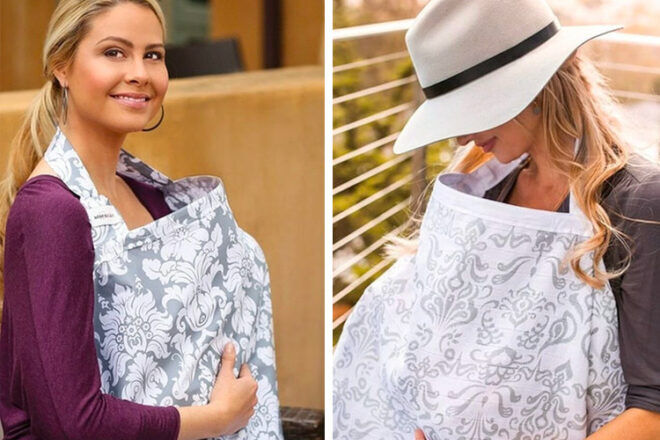 These award winners feature a patented neckline that allows for unlimited eye contact and bonding with bubba while you breastfeed. They're crafted from pure cotton and even have internal pockets for your must-haves.

---
Seraphine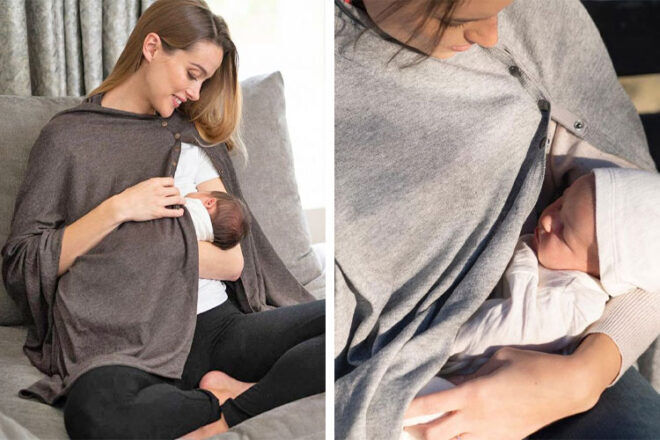 A luxurious maternity shawl that you'll wear well beyond the breastfeeding stage. Beautifully crafted from bamboo wool, it features natural hypoallergenic, antibacterial and moisture-wicking properties.

---
This article is curated by our Editors and includes affiliates and/or paid inclusions. See our Disclosure Policy.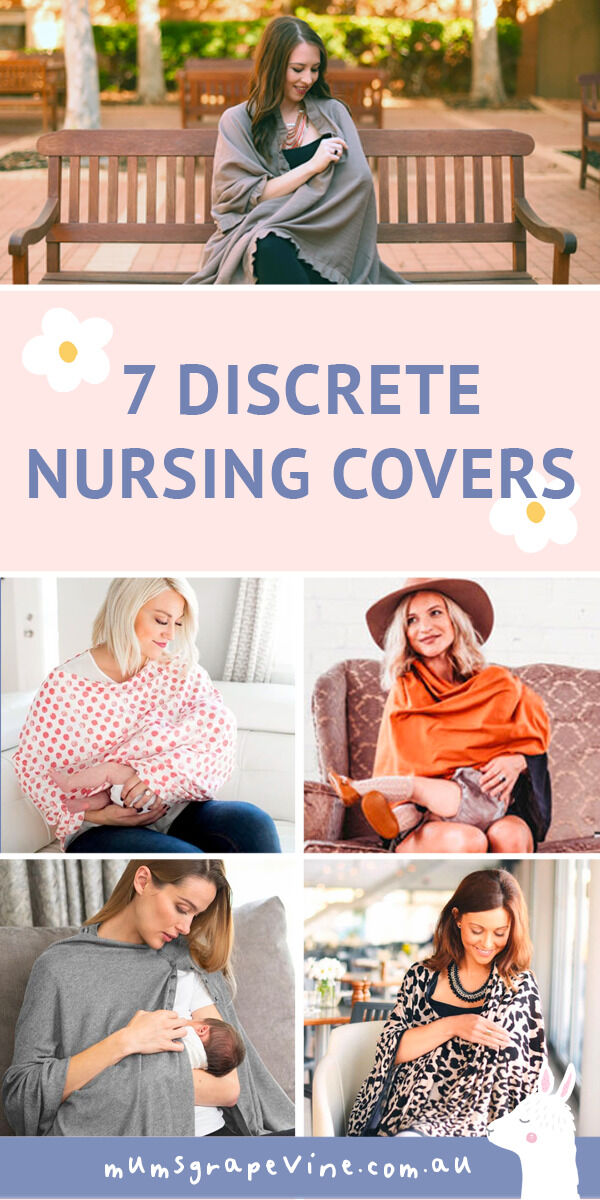 Know a brand of breastfeeding cover we should add to our list? Contact us and let us know.
Read next …
Looking for more feeding time essentials? From bottle warmers and milk savers to handy food processors, here are a few articles that you might like to read next:
Continue your search for the best breastfeeding cover
Looking for a breastfeeding cover and still not sure if any of these are right for you? Search online by jumping into one of our closed Baby groups and ask thousands of other Australian mums what they recommend – 'What to buy' is the most talked-about topic.
Click and join your group today!