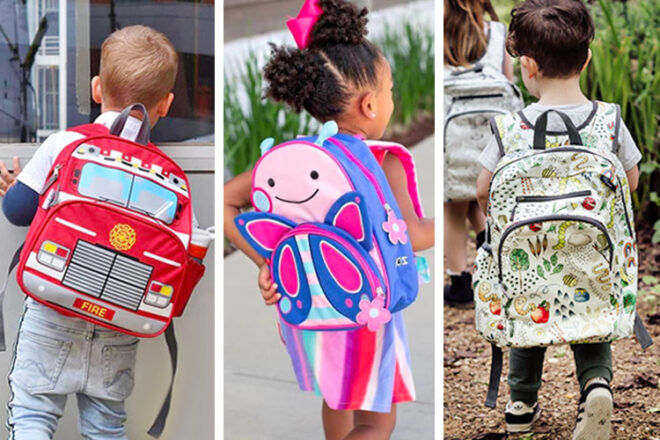 Change of clothes? Check. Water bottle? Check. Random treasures collected on the way? Check. When a tot starts daycare or preschool, they also start needing their own 'school' bag. And while a backpack as big as Everest looks cute on a little person, it's not exactly ergonomic.
Enter the toddler backpack. It's compact, yet roomy. Fun, yet practical, with a special place for that pebble they found next to the bus stop.
Things to look for when buying a toddler backpack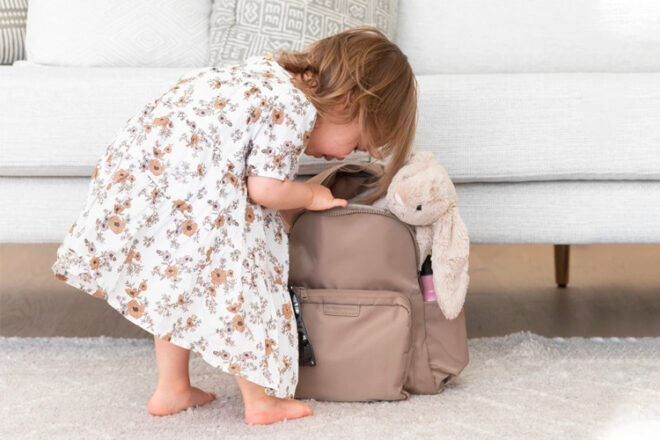 Here are some of the key things to look for when buying a backpack for preschool:
Size: Kids bags need to be big enough to carry everything wee ones need on a day-to-day basis yet small enough for them to tote from room to room. Keep your kiddo's height in mind before buying something too big.
Pockets: We all know how handy pockets can be. Look for a backpack that has designated spaces for certain items like pens, drink bottles and snacks. It will save them (and you!) rummaging for stuff at the end of the day.
Ease of use: Kid's bags get zipped and unzipped numerous times a day. Look for a toddler backpack with easy-grip tags for little ones to open and close with ease.
---

10 toddler backpacks for preschool
To help you find the best backpack for daycare and preschool, we've compiled this handy list of brilliant brands to get you started in your search. In no particular order, here they are:
Marmalade Lion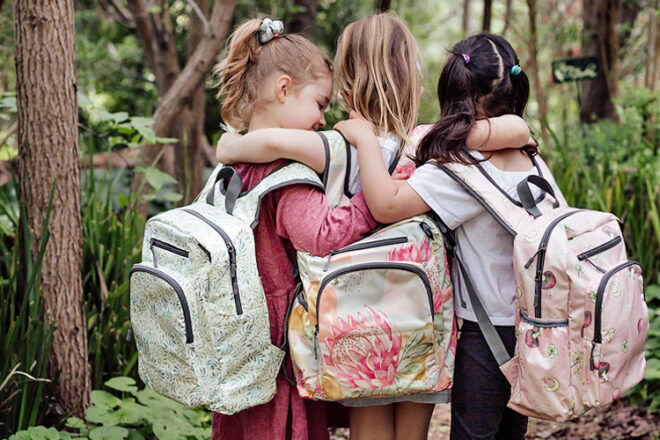 Practical and oh-so-pretty, these bags are designed to withstand the wear and tear of the playground. With insulated side and front pockets, a sturdy base and Marmalade Lion's clever Expect-A-Spill protection, your tot's treasures are in safe hands. Available in eight playful patterns.

---
Hippo Blue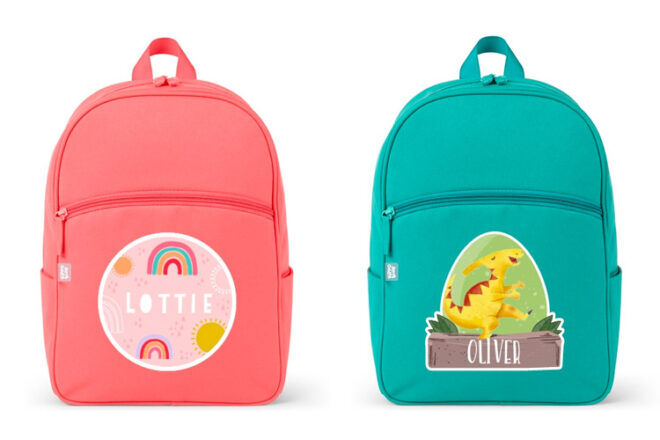 Boasting a spacious front compartment and two side pockets, kiddies can pack everything they need for a day of play in these lightweight backpacks. Featuring a padded back for extra comfort, simply customise the bag colour, font and cute designs to make it daycare-ready.

---
Stuck On You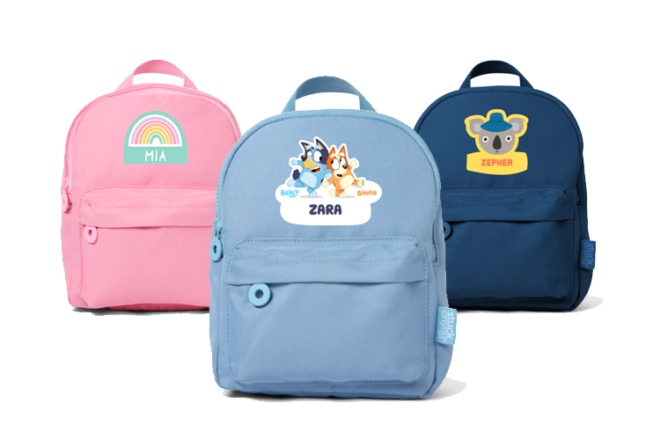 A sweet collection of bags perfect for little shoulders to carry. There are over 30 designs to choose from, plus customisable colours and fonts to make them extra special. Made from durable canvas with a water-resistant lining, there's an elasticated pocket inside to keep all their belongings tidy.

---
The Nappy Society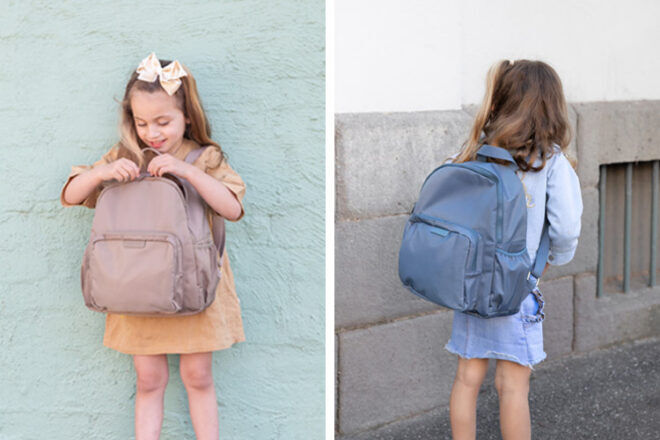 Scoring high in the style stakes, this backpack is ready for adventure. Large enough for everything they need yet compact enough for them to carry, there are two elasticated pockets for water bottles, chunky zippers for smaller hands and a grab handle for littlies to lift with ease.

---
jude&moo
Kids will love cruising to the classroom with these one-of-a-kind bags. The fleet of fab-looking vehicles are jam-packed with features too – we're talking padded shoulder straps, an adjustable bottle pocket and a handy chest strap to balance the weight of the bag.

---
Skip Hop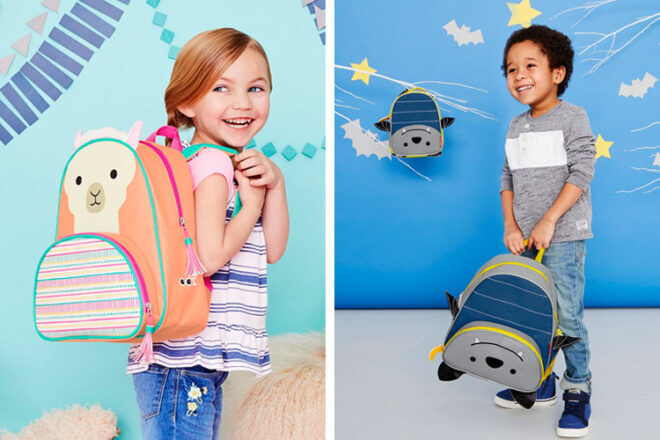 This super-cute range of backpacks is full of friendly faces. Choose from a butterfly, bumblebee, bat and more! There's an insulated pouch for sneaky snacks, comfy adjustable straps and an easy-clean lining to keep the mess at bay. Plus, there's water bottles, lunch boxes and cutlery to match.

---
Spatz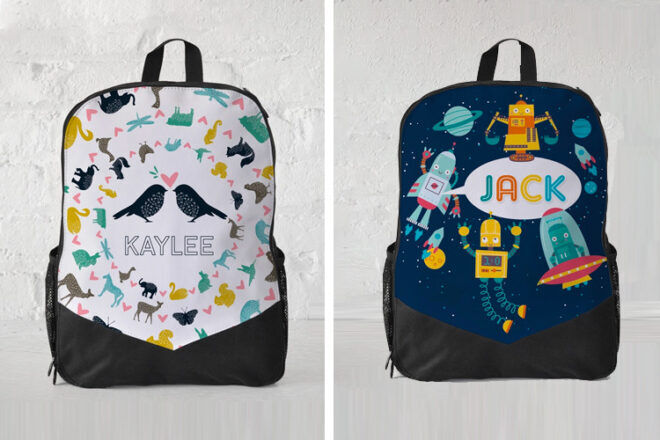 Packed with colour and character, these personalised backpacks are ideal for kindy, school and beyond. Made from super-durable black canvas to withstand rough use and hide the dirt, you'll find mesh pockets for bottles, two zippered sections inside and a padded back for comfort.

---
Rex London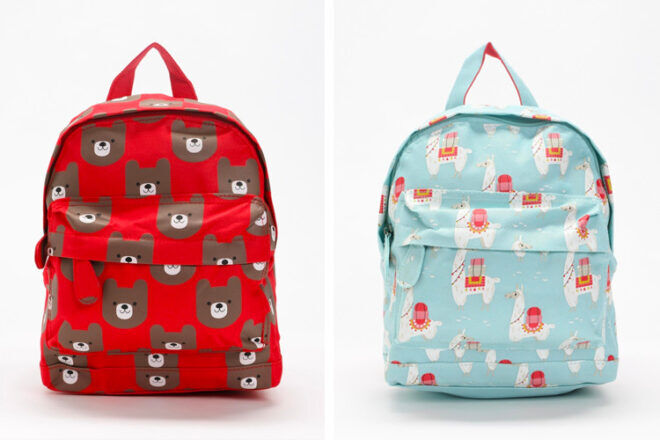 Perfectly sized for preschoolers, this quirky collection of kids backpacks feature padded straps and back, plus chunky tags that make opening and closing a breeze. Made from hard-wearing canvas, they're built for the rough and tumble adventurous kids bring.

---
Suck UK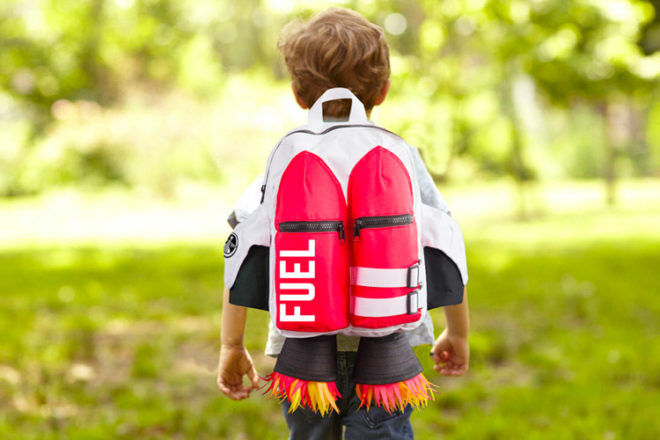 A backpack like no other, this cool creation will have them flying from the front gates to the playground at the speed of light. Simply fill with fuel (snacks and water) and prepare for launch. There are even faux 'activation' buttons and jet thrusters for budding astronauts.

---
Cath Kidston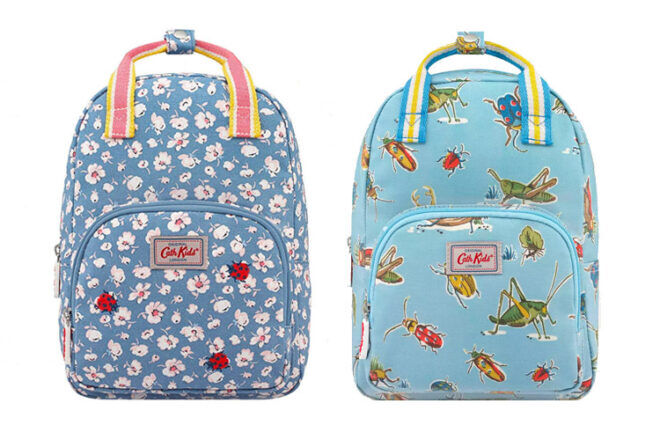 Cute as a button, the collection of toddler backpacks from this iconic British brand oozes character and charm. A handy name tag inside and a chest strap that can be clipped into place are just some of the features that make these bags sing.

---
This article is curated by our Editors and includes affiliates and/or paid inclusions. See our Disclosure Policy.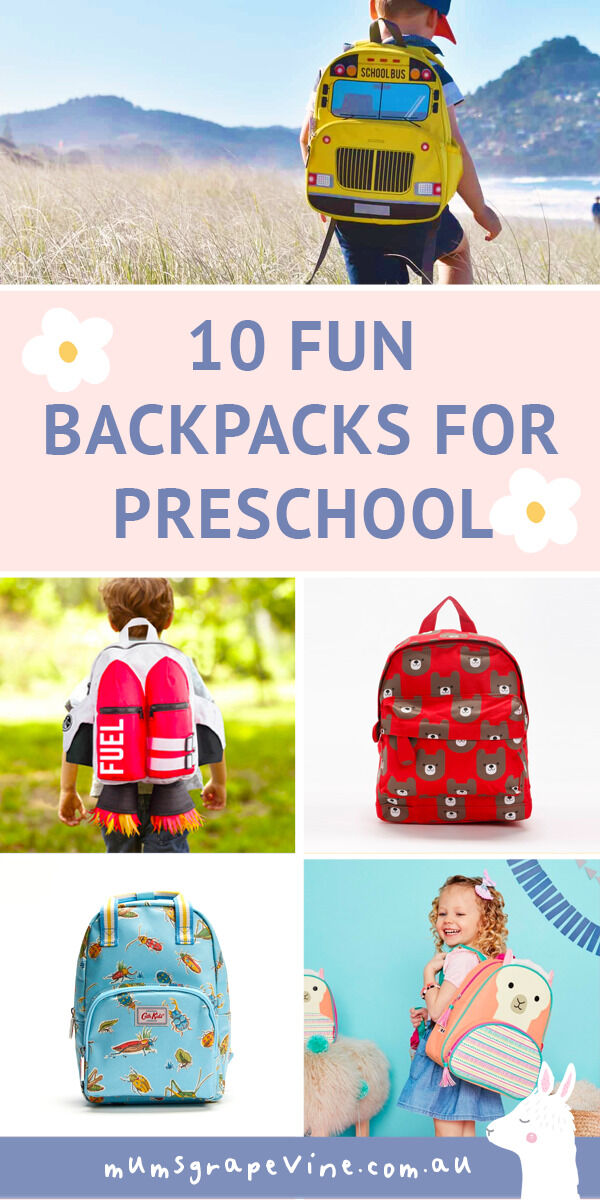 Know a brand of toddler backpack we should add to our list? Contact us and let us know.
Read next …
Whether your little one is off to kindy or just starting school, we've got you covered. Here are a few handy articles that you might like to read next:
Continue your search for the best toddler backpack
Looking for a toddler backpack and still not sure if any of these are right for you? Search online by jumping into one of our closed Baby groups and ask thousands of other Australian mums what they recommend – 'What to buy' is the most talked-about topic.
Click and join your group today!