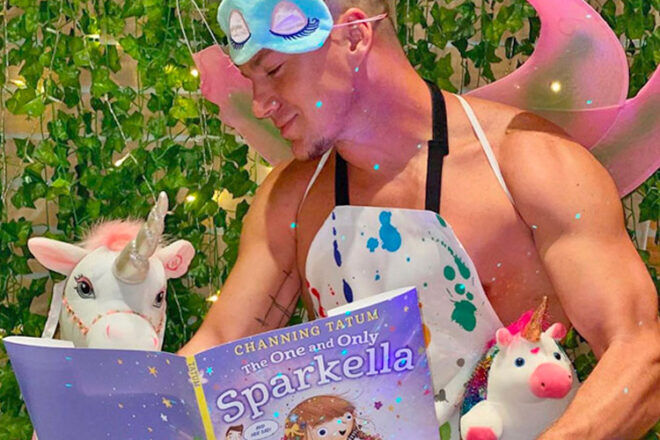 Hold onto your fairy wings ladies, Channing Tatum has penned a children's book all about self-esteem and the love between a father and daughter. Oh, and he's dressed up as a fairy. Bless.
Better known for his acting and dancing prowess, Channing says things have become 'a little weird' for him while in quarantine, and he ended up accidentally locking himself in his seven-year-old daughter's room.  "I ended up finding my inner child," he said in an Instagram post. "So this is what I created for my little girl. From what is, I guess, the little girl in me. Thanks for reading."
'The One and Only Sparkella' is all about Ella. She's excited about starting at a new school. She has her glimmering pencil case. Her shimmering backpack and glittery ribbons in her hair. But her first day doesn't quite go to plan.
The One and Only Sparkella is set for release on May 4, 2021, but can be pre-ordered now.
The One and Only Sparkella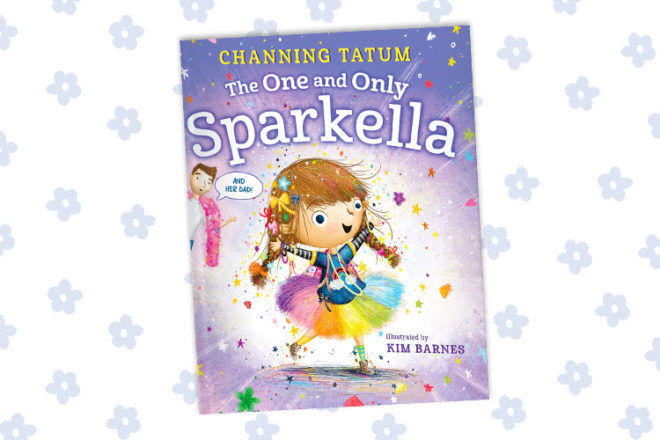 Ella's new classmates don't like her disco-ball shoes or her peanut butter and jelly with sprinkles sandwich. They don't even like her rainbow-y unicorn painting.
So Ella decides that the next day, she'll be a little less sparkly at school, so the other kids won't make fun of her. But with some help from her dad, she soon learns just how important it is to be yourself, no matter what others might say.
Title: The One and Only Sparkella
Author: Channing Tatum
For ages: 4-8 years
Publish date: May 4, 2021
Format: Hardcover
ISBN: 978-1250750754
Number of pages: 48
Meet the Author
Channing Tatum is an actor, producer and director, however, his favourite role to date is being a dad to his seven-year-old daughter Everly, who happens to love sparkly, rainbow-y things.