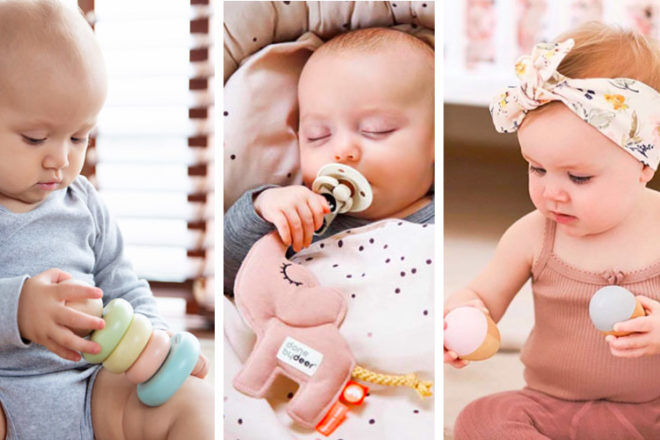 Newborns need a lot of stuff. But when shopping for beautiful gifts for babies, it's easy to get distracted and forget about the price tag when everything is so darn cute.
To help keep you on track and those pennies firmly in your pocket, we've collaborated with Australia's one-stop baby shop, Metro Baby, to bring you 30 fab new baby gifts under $30.
So whether you're buying for a first-time mum or shopping for a friend who already has two little tykes at home, these beautiful gifts for baby are bound to please.
Happy shopping xx
I spy with my little eye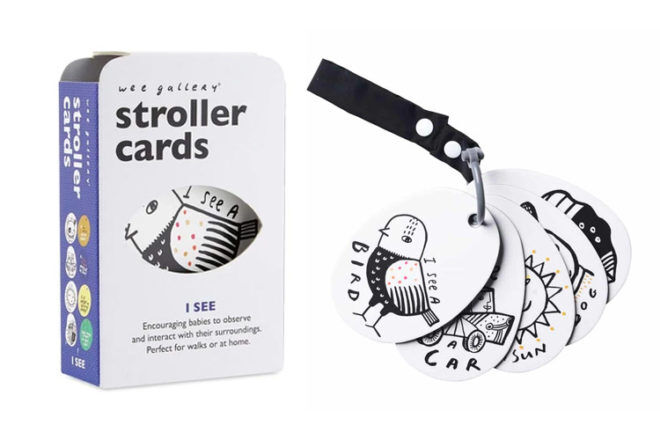 Younger bubs spend a lot of time being pushed around in the pram. Whether it be an early morning walk or a trip to the grocery store, these engaging stroller cards encourage young minds to observe and interact with their surroundings.
---
Pretty Pacifier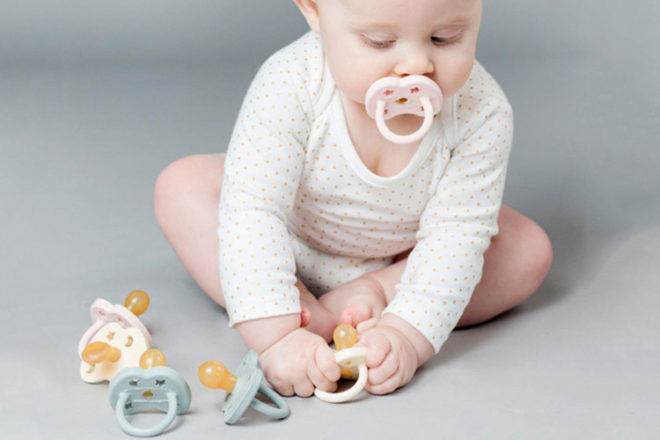 Made from 100% natural rubber, the pastel-hued pacifiers from Havea are highly hygienic thanks to their innovative seamless design. Available in a rainbow of colours, they're silky smooth to touch and gentle on baby's delicate skin.
---
Shake it, baby!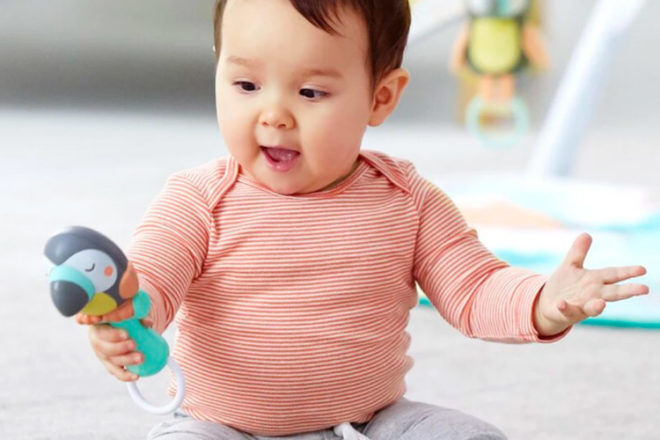 Musical toys are great for developing little one's gross and sensory motor skills. This tropical toucan is perfectly sized for those tiny hands to hold and makes wonderful rattle sounds when it shakes.
---
Peekaboo puzzle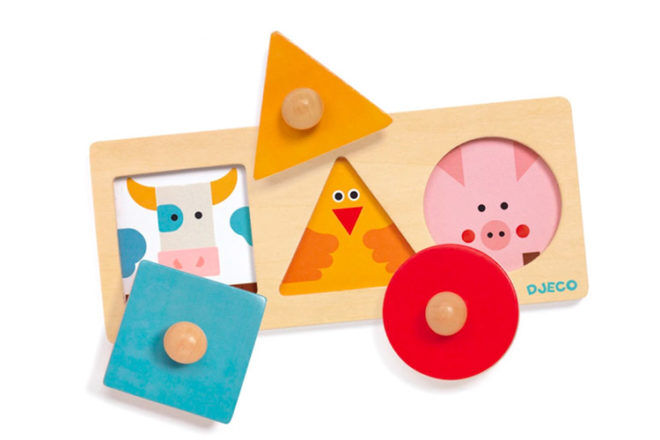 A simple wooden puzzle for inquisitive minds and nimble fingers. Bub's play peekaboo with the animals while building those all-important fine motor skills
---
Don't lose the dummy
Dummies have a habit of going walkabout. A lot. Keep mum's sanity in check with a handy pacifier case. Not only is it a practical new baby gift but these sleek designs from Mushie are pretty stylish too.
---
Teething time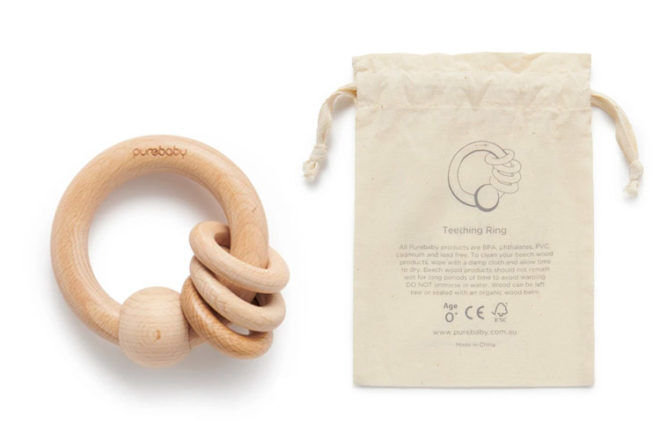 Give irritated gums relief with a beautiful teething ring made from beech wood. Non-toxic and chemical-free, this simple yet clever design allows baby to touch and play with the smaller rings while chewing on the larger piece.
---
Keep bottles close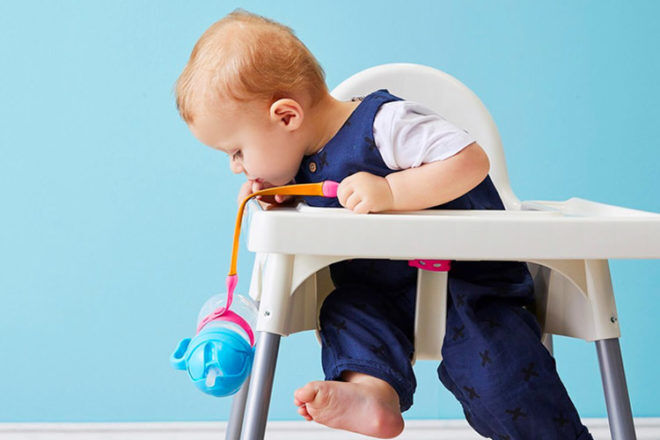 Designed and made in Australia, this clever little creation keeps sippy cups and drink bottles within arms reach. Perfect for little ones with wriggly little limbs, simply connect one end to the pram, high chair or car seat and the other to bub's bottle. Genius!
---
Old MacDonald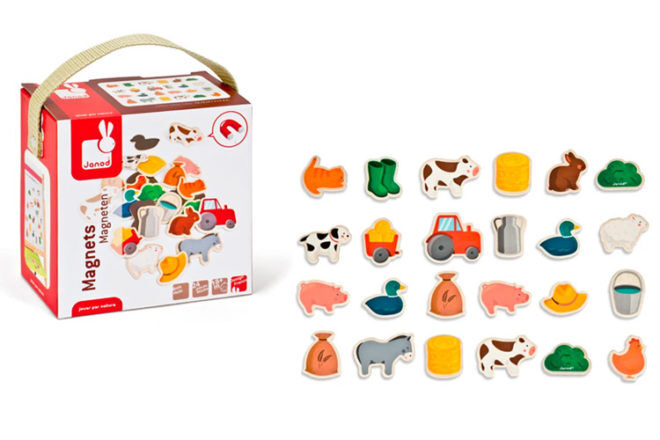 This vibrant set of 24 magnets lets little ones learn all about life on the farm through imaginative play. With everything from chickens, tractors and haystacks included, there's lots of fun to be had.
---
Organic and oh-so-cute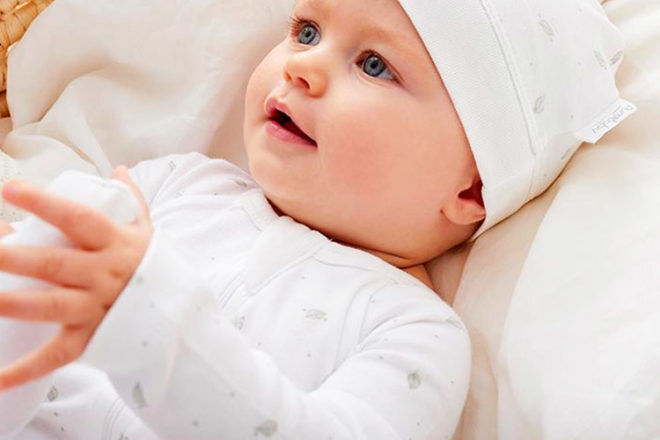 The collection of zip growsuits from Purebaby are a super-soft essential for bub's wardrobe. Made from 100% organic cotton, they're gentle on baby's skin with inbuilt feet and turn-over mittens to keep those tiny feet and hands nice and toasty.
---
Tiny teeth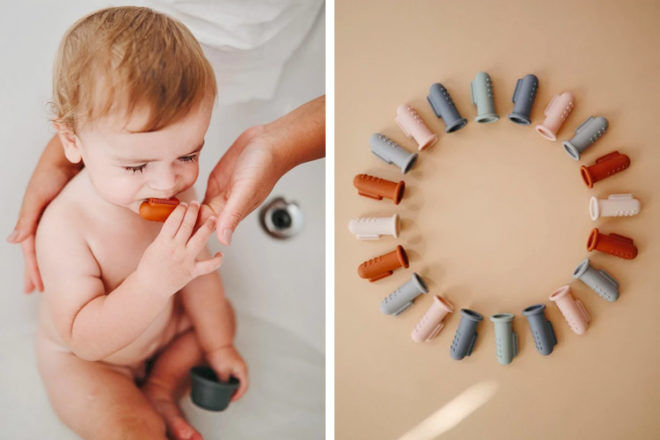 Babes need a little helping hand when it comes to keeping their teeth and gums nice and clean. The finger toothbrush from Mushie allows parents to begin building good habits by brushing baby's mouth with the smooth, food-grade silicone.
---
A plate that stays put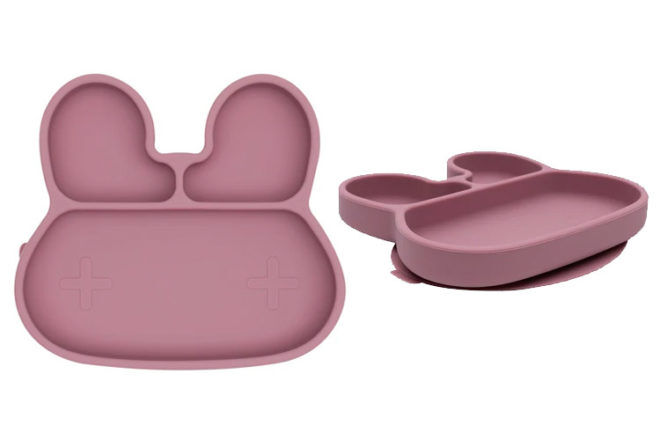 It's the perfect plate for picky eaters. With three separate compartments and a clever suction base, the stickie plate gives tots different sections to eat from and ensures those daily snacks don't stray from the table.
---
Clip and comfort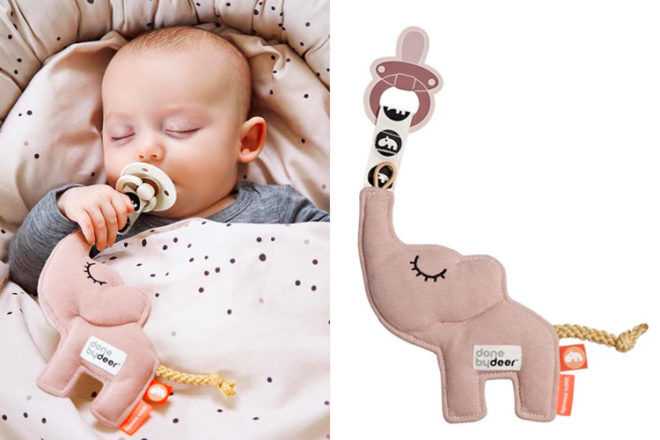 A comforter and dummy chain combine in this oh-so-adorable gift for baby. Elphee the elephant keeps bubba's dummy close while acting as a super-soft companion for those day and night snuggles.
---
Wonderful wraps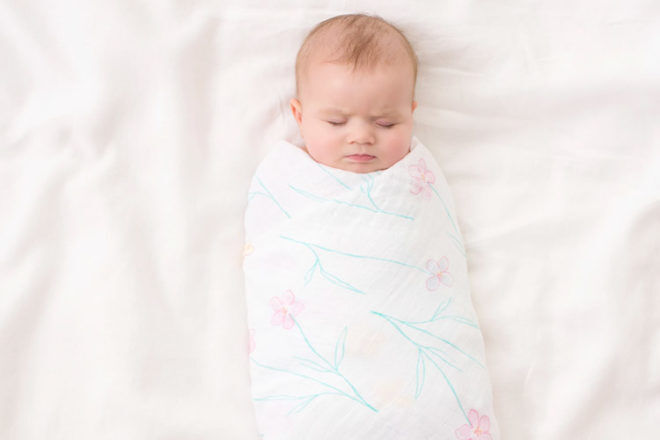 Constructed from their signature cotton muslin, the Aden and Anais swaddles are extremely versatile for both mum and baby. Use as a stroller cover, cloths to burp your baby, tummy time blanket or traditional swaddle – they're breathable and super-soft for baby's skin.
---
A mini gallery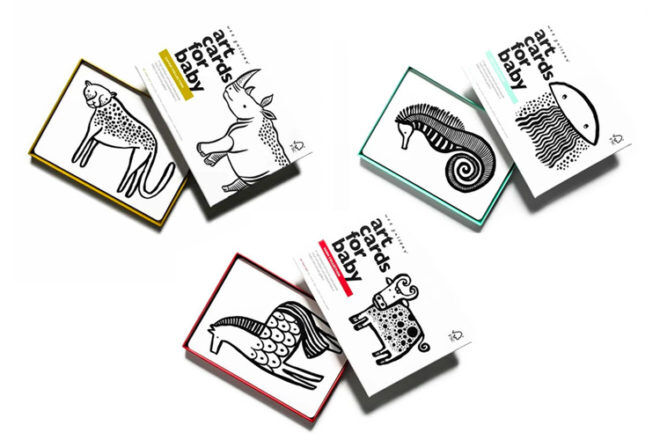 Packed in a convenient box for travel and play on the go, the Art Cards from Wee Gallery give younger bubs visual stimulation with high-contrast black and white images. Choose from woodland animals, pets, safari creatures and so many more!
---
Making music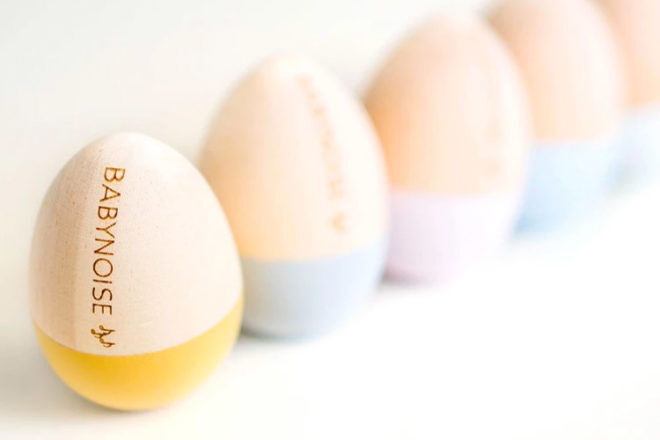 Perfectly sized for little hands to hold and grip, these wooden egg shakers make a wonderful natural noise when shaken. Available in four dreamy colourways, they're great for developing hand-eye coordination too.
---
Bathtime buddy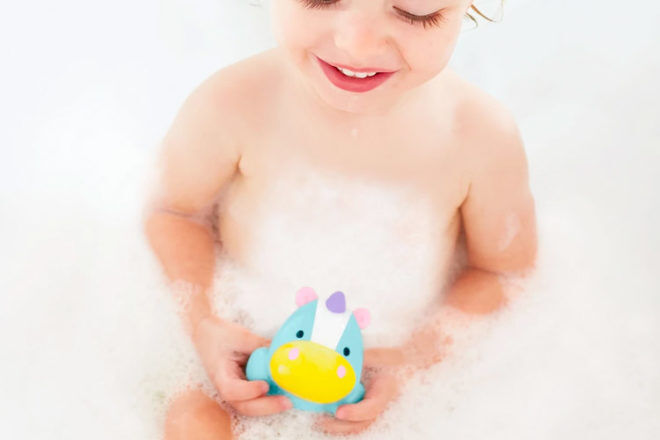 Bathtime with a baby is never dull. Add to the fun with an adorable zoo friend who lights up the water and is soft and squishy for all kinds of tactile play.
---
Heavenly hair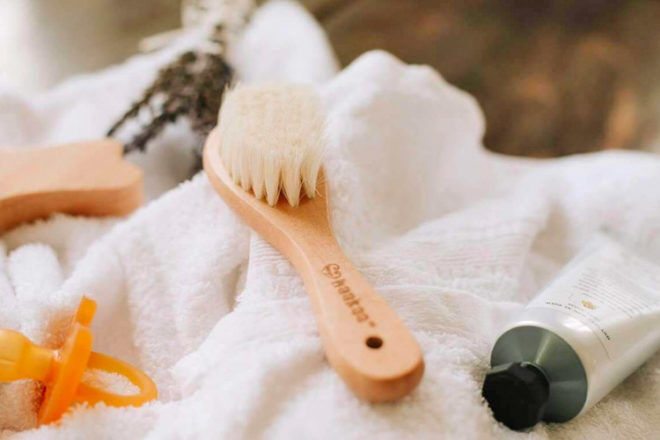 Tame those wispy hairs and keep knots at bay with a beautiful brush and comb set. Made from rubberwood and goat wool, the eco-friendly combo is 100% natural, helps increase blood flow and prevent cradle cap.
---
Raffi the rattle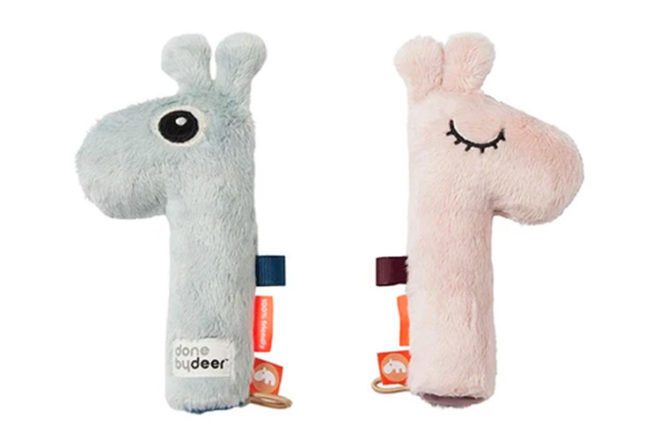 Meet Raffi. He keeps munchkins entertained with his sensory tags, squeaker sound and super-soft coat. Available in powder pink, blue or grey, his long neck is ideal for little fingers to grasp.
---
Dinner time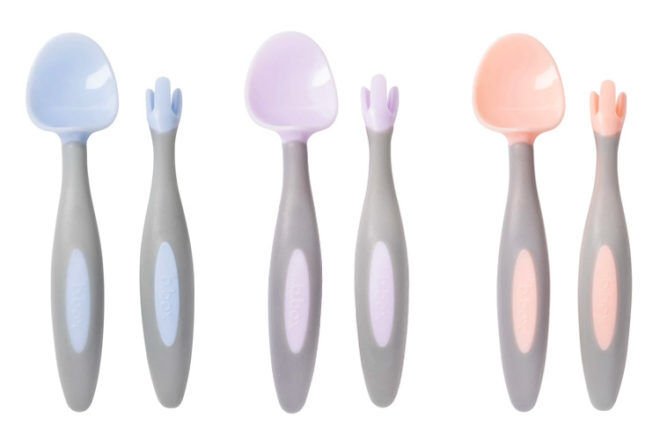 The clever cutlery from B.Box gives tots all the tools they need when starting to self-feed. A shovel-shaped spoon is perfect for scooping and a unique blunt fork is gentle on little mouths and gums while learning.
---
Under the sea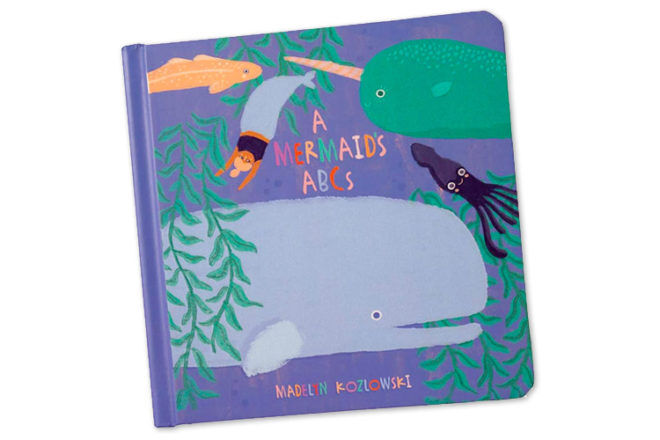 This beautiful picture book is filled to the brim with sea-themed illustrations. From mermaids and narwhals to kelp and eels, it's a fun, colourful and engaging way to learn ABCs.
---
No more mess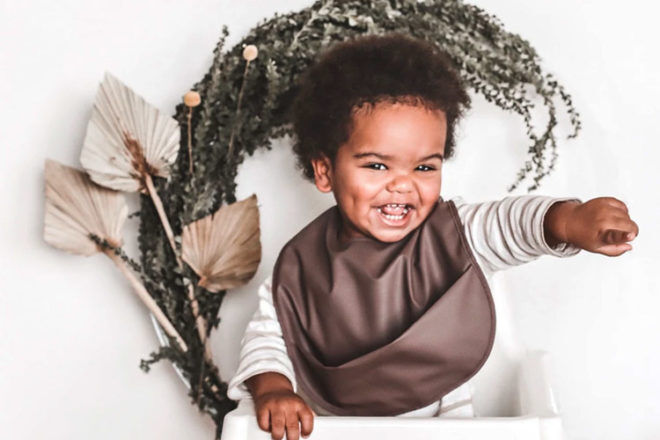 There's no doubt about it, mealtimes with a mini human can get very messy. The collection of waterproof bibs from Snuggle Hunny Kids keeps mess to a minimum thanks to the wipe-clean material and built-in pocket to catch any spills.
---
Crinkle and crunch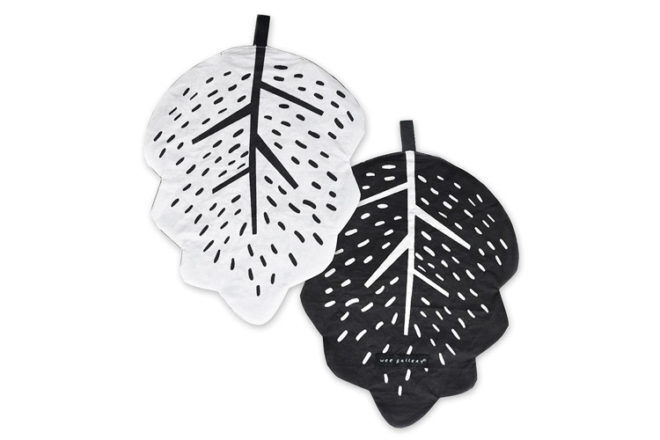 Made from 100% organic cotton with a crinkle paper filling, this high-contrast leaf provides baby with hours of tactile play and sensory stimulation. Easy to fold away, it's a perfect toy to take on the road too.
---
Cute containers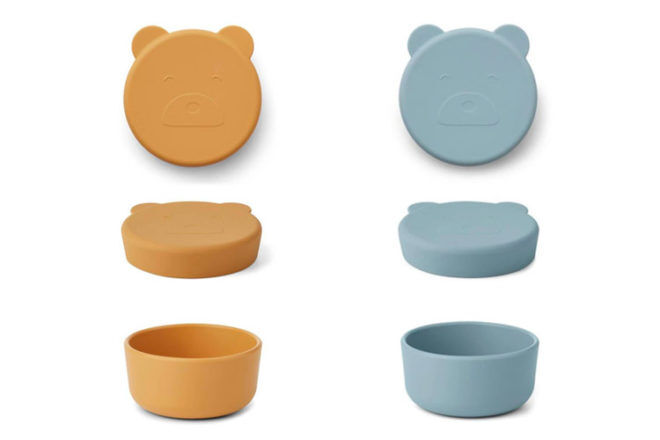 Stack, snack and go. These adorable snack boxes are both practical and pretty. Made from super-soft silicone, they withstand the rough and tumble of babies and toddlers and can be popped into the dishwasher for cleaning.
---
Fun on the farm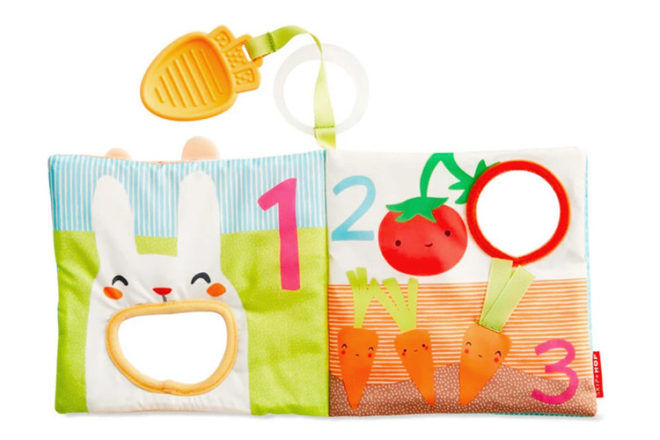 An interactive book that babies can play with from birth. Featuring soft pages with crinkle sounds, a playful carrot teether, baby mirror and so much more, it's an absolute delight for busy little babes.
---
Roll this way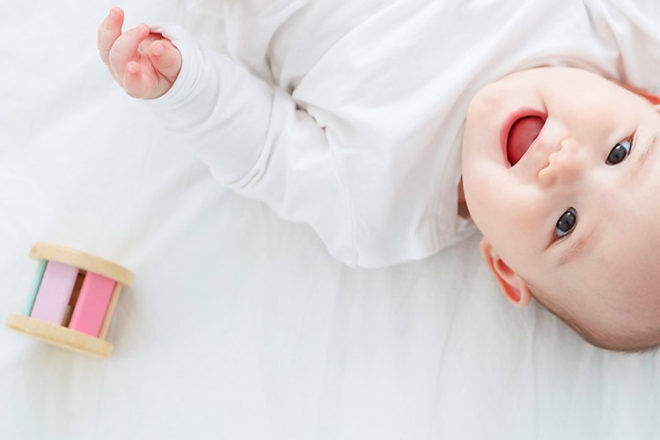 It may be small in size but this pretty pastel roller has big potential for play. When rolling, the wooden ball inside creates a charming sound to entertain little ears. Made from natural rubberwood with waterbased dyes, it's safe for babies six months and up.
---
Cuddly koala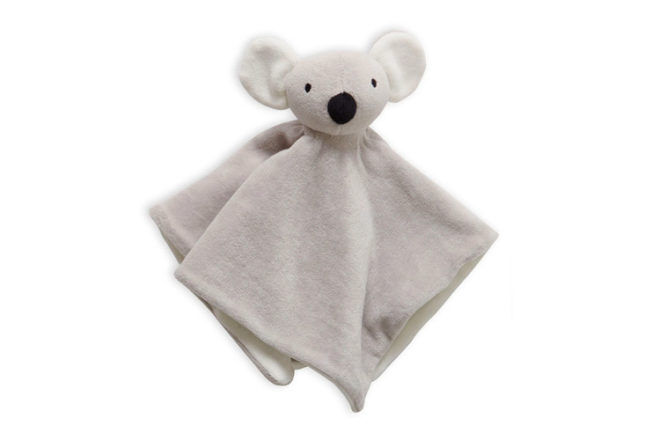 Complete with cute-as-can-be ears and a black button nose, this cuddly koala makes a sweet companion for wee sleepyheads. Made from soft organic velour, he's gentle to the touch and gives baby with comfort whenever they need.
---
See and stack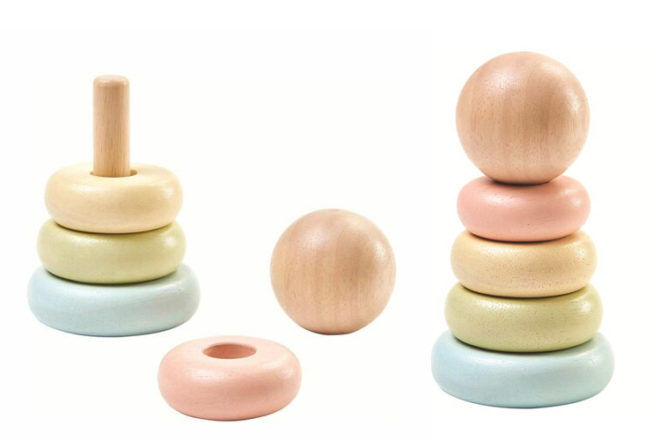 This pretty stacking toy works those fine motor skills while tots learn about size and order. Plus it's a beautiful addition to the nursery too.
---
Mini maze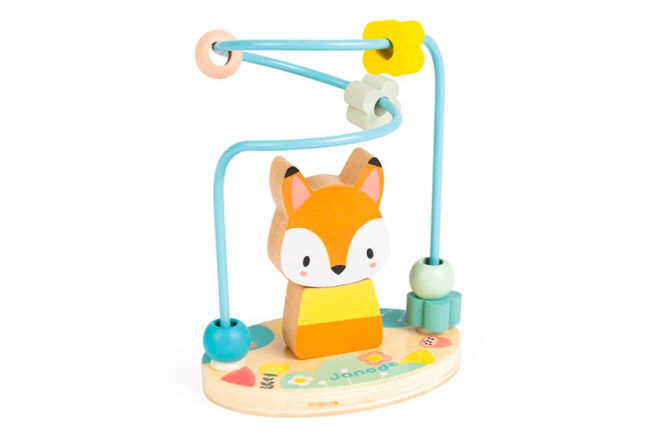 Loop the beads over the fox's head and glide them to the other side. This charming bead maze helps develop concentration skills, working their pincer grip as they go.
---
Beautiful bowls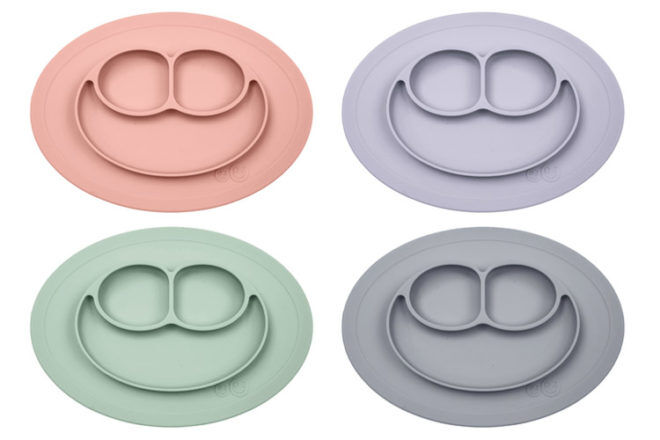 A clever placemat and plate combo that catches the mess at mealtimes. The suction design reduces the risk of tipping bowl and plates while the stable base promotes self-feeding for strong-willed sprouts.
---
A whale for washing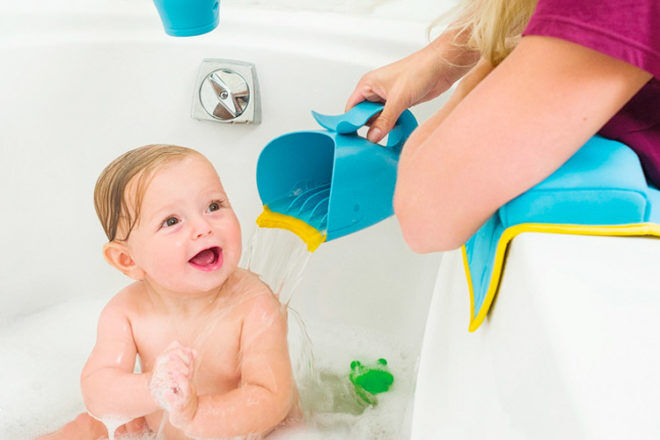 Bath time bubbles often come with a few tears when it's time to wash their hair. This ingenious rinser has a soft rubber lip that sits snuggly on bub's forehead, preventing water for getting into their eyes. So smart!
---
To find even more new baby gifts head to Metro Baby.
This article is sponsored.