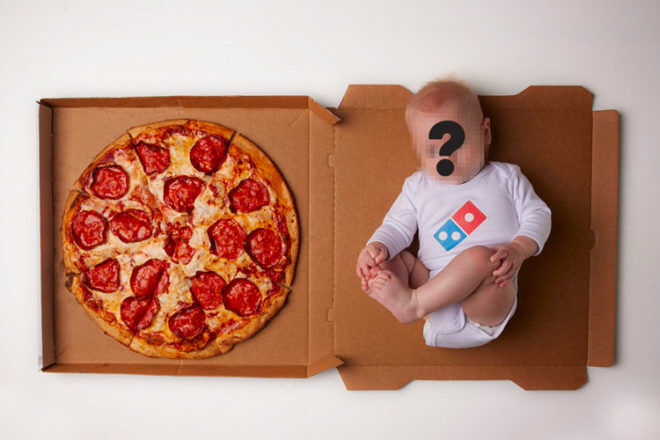 There's 60 years of pizza up for grabs for one lucky Australian family who happens to have their baby on December 9. But there is a catch …
So, why is Domino's being so darn generous? It's the company's 60th birthday on December 9, 2020 – so they're giving away the equivalent of 60 years of free pizza. That's one pizza every month until 2080, or about 720 nights without having to cook dinner. What a time to be alive.
But here's the kicker. You have to be willing to name your baby either Dominic or Dominique. To win, eligible parents must be the first to confirm with Domino's that their baby meets these requirements.
According to the terms and conditions, the prize is actually $10,080 in cash. This is the equivalent of one $14 pizza per month for 60 years. So what do we think Grapeviners – is $10,000 enough to sway the way you name your baby?
Read next …
Still searching for the perfect baby name? We've written hundreds of lists of baby names around themes and here are three of our most popular.