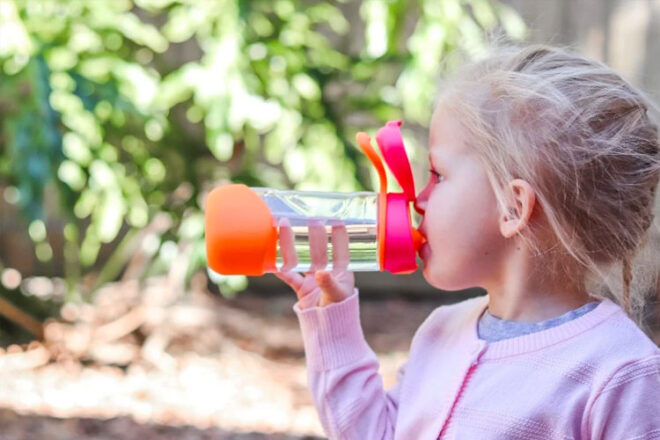 Keeping kids' drink bottles within arm's reach encourages little ones to sip and slurp throughout the day and set healthy hydration habits from a young age.
A kids' drink bottle is a portable container with a narrow spout that makes sipping water easy for kids while they're at school or on the move. Made from materials like stainless steel or BPA-free plastic, they're durable, easy to clean and a cinch for children to carry.
But if you've ever had one leak through a backpack, or fall apart within a week, you'll know that not all drink bottles are created equal. And when a good one is unearthed, it's like discovering gold.
Things to look for when buying a kid's drink bottle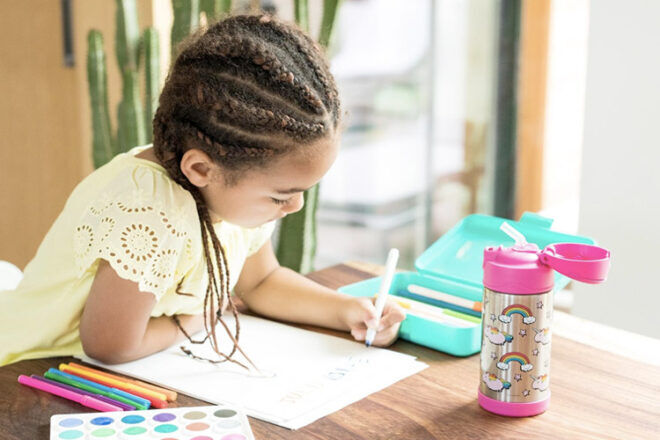 Here are some of the key things to look for when buying a kid's drink bottle:
BPA Free: Keep nasty chemicals at bay and look for a drink bottle made from materials that are free from harmful plastics.
Durability: Just like kiddos themselves, drink bottles are bound to have a few falls and tumbles in the playground. Look for bottles that are durable and can withstand plenty of wear and tear.
Size and shape: As much as we want littlies to stay hydrated, steer clear of bottles that are too big. Keep an eye out for bottles that are ergonomically designed with kids' small hands in mind. The easier they are to hold, the more likely kids are to use them.
Leak-proof: There's nothing worse than a soaked-through school bag. Look for bottles with a leak-proof lock or a nozzle that closes firmly.
---

9 kids' drink bottles for keeping cool
To help you find the perfect kids' drink bottle we've compiled this handy list of fab brands to get you started in your search.
Some brands have offered exclusive offers for Mum's Grapevine readers. These offers may include exclusions and expiry without notice. Please direct all enquiries directly to the linked website.
In no particular order, here they are:
Hippo Blue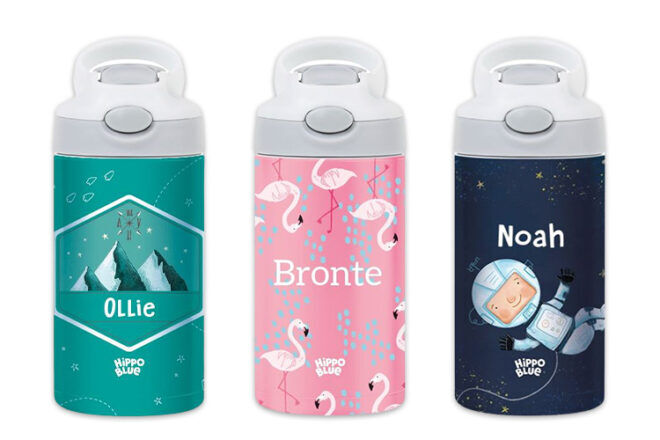 A perfectly sized kids' drink bottle that will stay warm or cool for up to 12 hours thanks to double-walled stainless-steel insulation. It comes with removable parts for easy cleaning and a wrap-around print that can be customised.
---
Stuck on You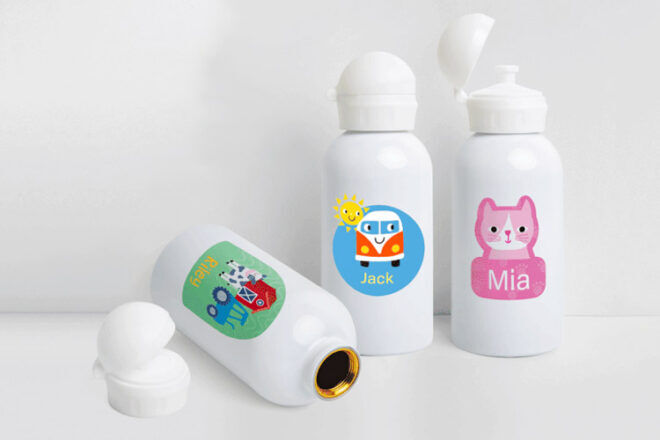 These BPA-free beauties use food-grade stainless steel to be as tough as they are reliable. Spill-proof, these are perfect for popping inside backpacks and can be personalised with up to 15 characters.
---
b.box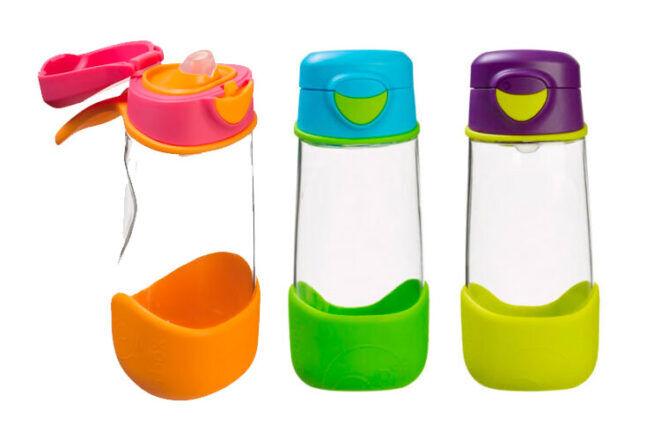 Made from Tritan™, these sleek numbers have a silicone bumper to protect them from any knocks and spills. They come in six fun colours and feature carry handle, push-button opening and kid-friendly silicone spout.
b.box Discount Code:
Use code BBOXMGV20 for 20% off full-priced drink bottles excluding licensed products. Limit one per customer.
---
Rolla Bottle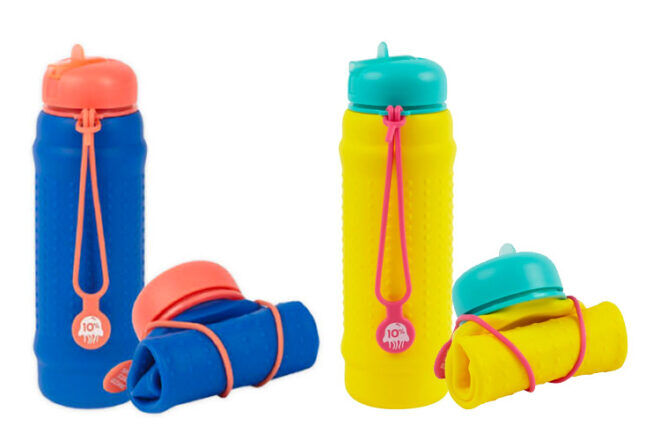 With a leak-proof guarantee, this space-saving drink bottle is perfect for on-the-go mums and for older kids who carry a lot of gear in their school bags. It uses BPA-free, food-grade silicone and it's safe to pop in the dishwasher at the end of a busy day.
---
Ecococoon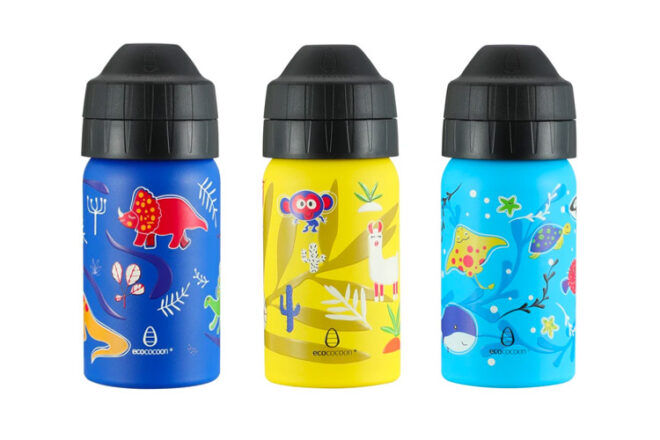 These double-walled, stainless-steel drink bottles are condensation-free and built to last. Available in 350ml, 500ml and 600ml options, they feature a leak-proof top, easy-clean design and a unique one-way valve for simple sipping.
Ecococoon Discount Code:
Use code 'MGV15' for 15% off storewide.
---
S'well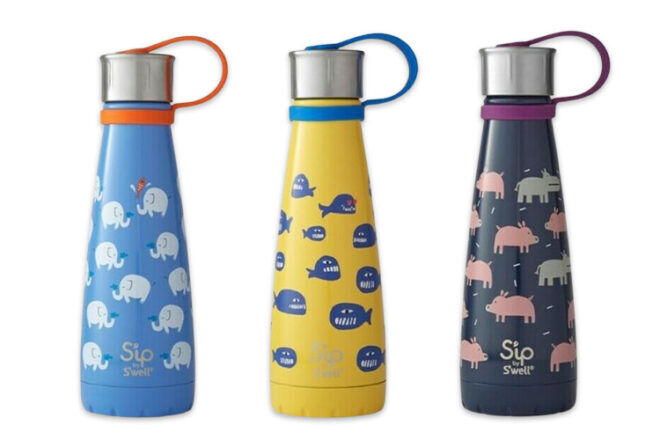 For older kids who want something cool and sleek, S'well drink bottles are the way to go. Designed in New York, the insulated bottles have a unique shape and screw-top cap. Plus, they'll keep drinks cool for a full 24 hours.
---
Cheeki
Lightweight and eco-friendly, these vacuum-insulated, stainless steel bottles will keep drinks cold for 36 hours and hot drinks at hot for 24 hours. They have leak-proof lids, soft handles made for little hands and an adjustable flow setting.
---
Thermos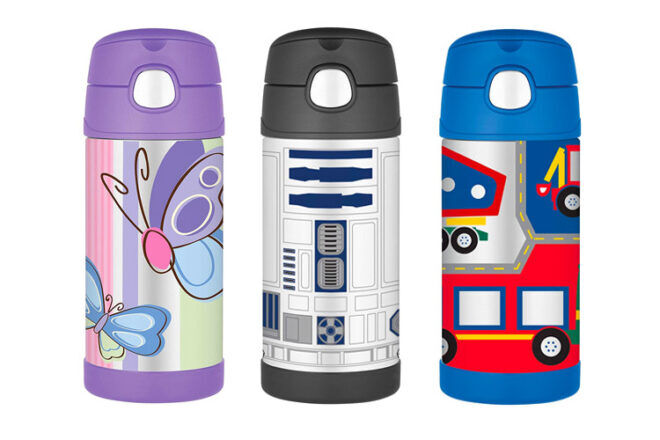 Available in countless designs to suit every little personality out there, these babies have been a family favourite for years. They each come equipped with the renowned Thermos Insulation Technology for optimum temperature retention.
---
Contigo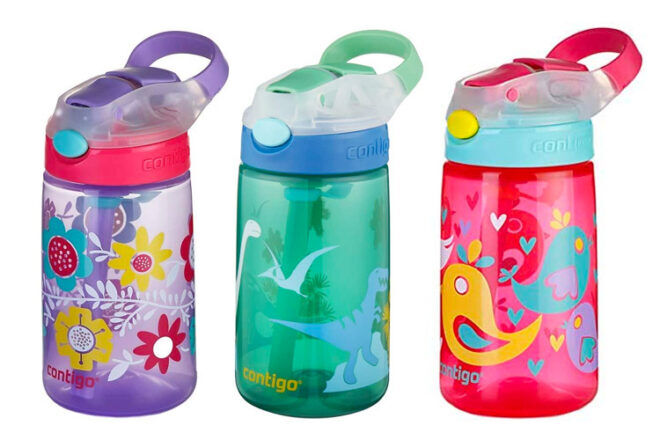 Spill and leak-proof, these beautifully bright drink bottles are ideal for busy kids with places to be. Autospout technology allows kids to sip at the simple press of a button and a hygienic protective cover keeps germs and dirt away from the straw.
---
This article is curated by our Editors and includes affiliates and/or paid inclusions. See our Disclosure Policy.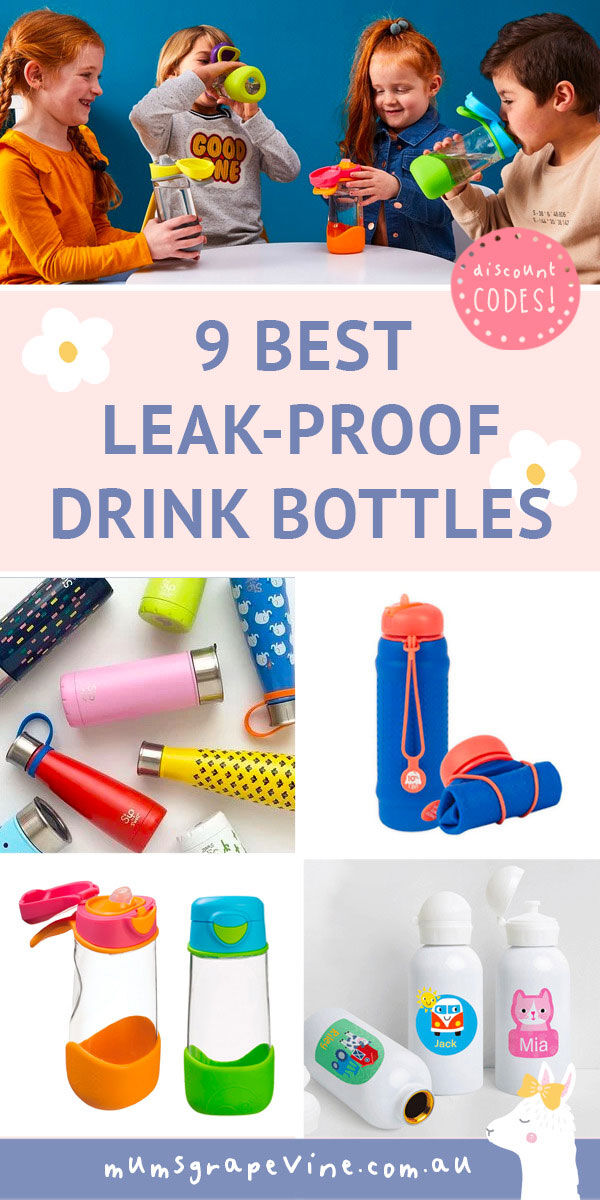 Know a fantastic brand of kids' drink bottle that doesn't leak that we should add to our list? Contact us and let us know.
Find more back-to-school gear…
Continue your search for the best kids drink bottle
Looking for a kids drink bottle and still not sure if any of these are right for you? Join one of our Baby Groups and ask thousands of other mums what they recommend. They are grouped together by baby's birth date so everyone is going through the same stages at the same time.
Click here >> Mum's Grapevine Facebook Groups  << and find your group today!