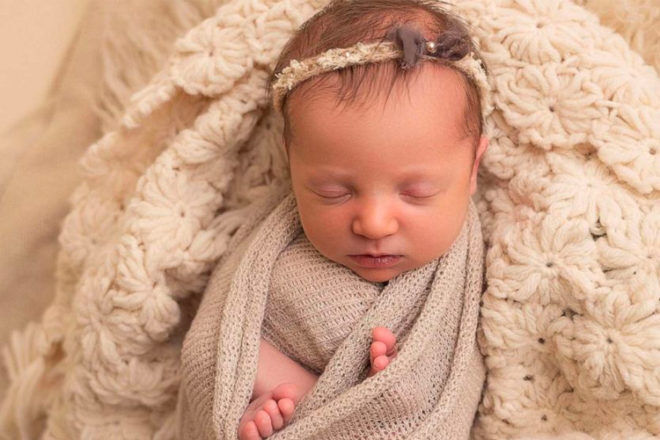 Baby Molly Everette Gibson is a record-breaker. She was frozen as an embryo in 1992 and has finally been given life … 27 years later.
Born on October 26, 2020, the record Molly's broken was held by her big sister, Emma, who was born in 2017, also from an embryo frozen in 1992.
"With Emma, we were just so smitten to have a baby," mum Tina Gibson told CNN. "With Molly, we're the same way. It's just kind of funny – here we go again with another world record."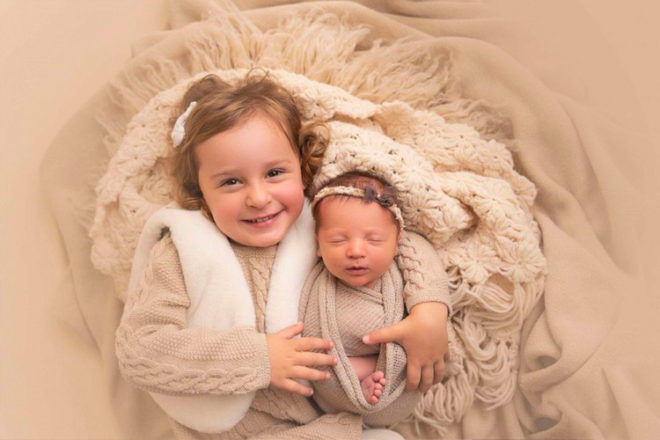 Parents Tina and Ben became pregnant with both of their daughters with the help of the National Embryo Donation Center in Tennessee, which stores frozen embryos that IVF patients have decided not to use.
"When Tina and Ben returned for their sibling transfer, I was thrilled that the remaining two embryos from the donor that resulted in Emma Wren's birth survived the thaw and developed into two very good quality embryos for their transfer," National Embryo Donation Center lab director and embryologist Carol Sommerfelt told Good Morning America. "This definitely reflects on the technology used all those years ago and its ability to preserve the embryos for future use under an indefinite time frame."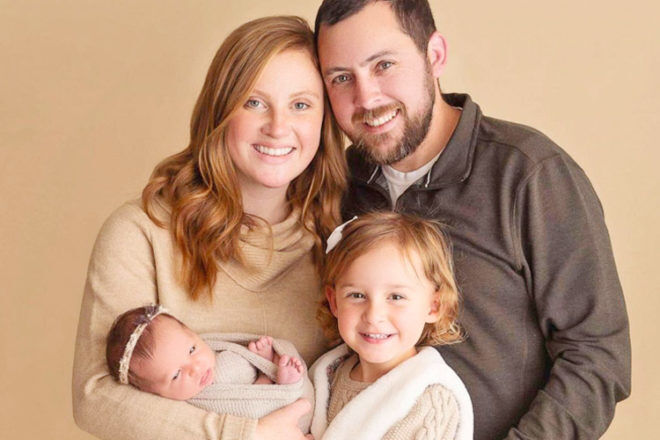 Incredibly, when Tina gave birth to her first daughter Emma, she was 26 – which means she carried an embryo that was conceived just a year and a half after her own birth. Mind blown.
The couple have battled with infertility for years, with Tina saying, "Infertility is hard. It just is. The hardest thing I've ever dealt with, but now that I'm on the other side, I see how much those years shaped me as a mom. When I walk by my living room at night on my way to bed and smile at all the toys, it's because of those years. The extra patience that I have for her is because of those years. I remember the days when I begged God for what I have today and I know the gratitude that I feel every single day is because of those years."
(Images: Haleigh Crabtree Photography)
---
Got your own birth story you're itching to tell? We're always on the lookout for new stories to feature. Submit your birth story.