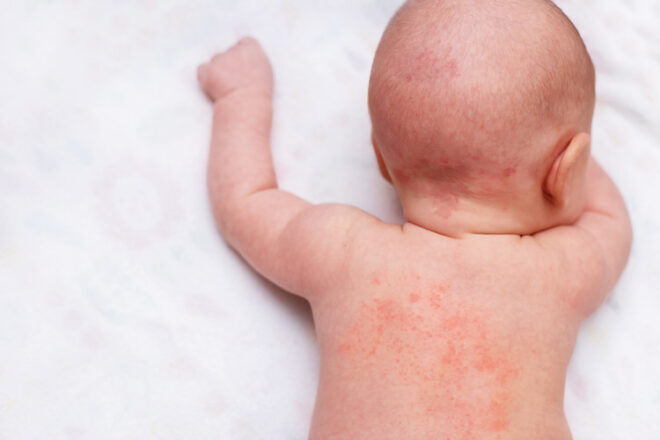 Eczema can be a harrowing experience for little humans. There are nights of lost sleep, recurring patches of red-raw skin and constant, maddening itching. Most frustratingly, often just when you think the battle's been won against baby eczema, a flare-up returns for round two. And three!
Baby eczema is also known as 'atopic dermatitis' and it often shows up before littlies have their first birthday. While there is no definitive cure to the common skin condition, there are thankfully steps you can take to help control episodes and comfort your poppet throughout them.
To help you in your efforts to ditch that insufferable itch, and swap scratching for more smiles, here are nine ways to soothe baby when eczema strikes.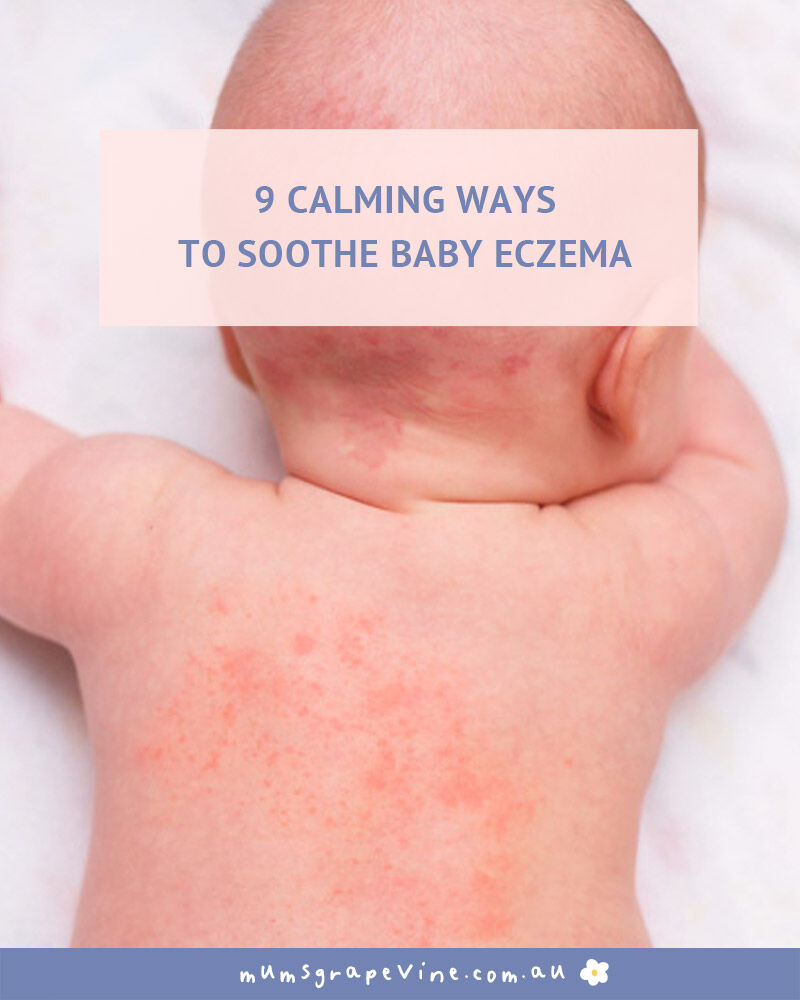 At bath time, less is more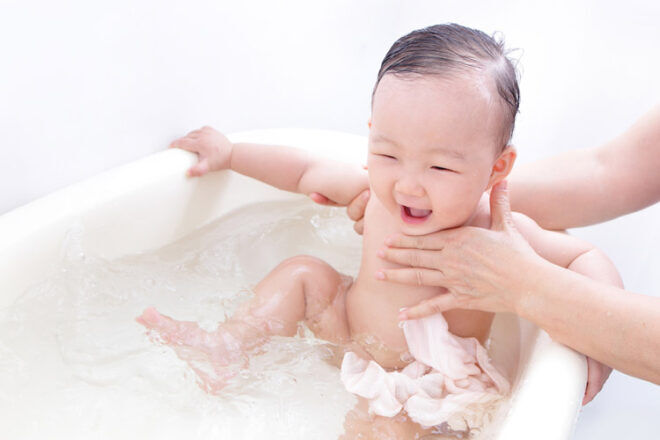 A quick soak is all it takes to keep bub's skin squeaky clean and free of the bacteria that can aggravate flare-ups. But the longer the bath and the hotter the water, the more likely the skin is to dry out, which is exactly what you want to avoid when taking on eczema.
Whenever eczema is in play, schedule shorter baths for baby, keep the water temperature mild and skip the soap.
Stay cool, baby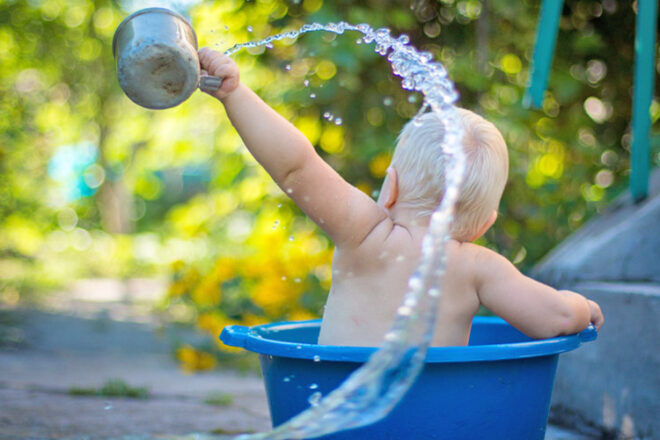 According to the Royal Children's Hospital, heat is one of the most common triggers for eczema. It can also exacerbate the burning itchiness of a set-in case.
Aim to keep the house no warmer than 20 degrees during the day and 15 degrees overnight, and ensure baby sleeps with bedding made of lightweight, natural fibres that breathe well.
Pop some mittens on those paws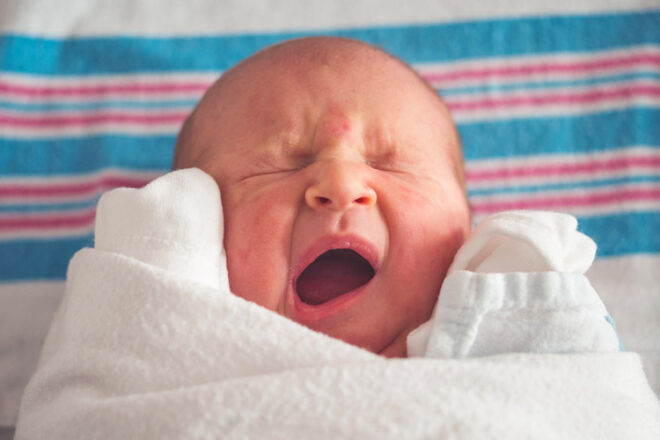 Even when you've done your best to trim those impossibly soft baby nails, they still have a way of wreaking havoc on itchy skin. In fact, if unclean nails continue to scratch cracked skin, it may lead to an infection.
A pair of baby mittens could help to keep those tiny claws in check and (finally) break the itch-scratch-itch cycle.
Avoid wool, unless it's superfine Merino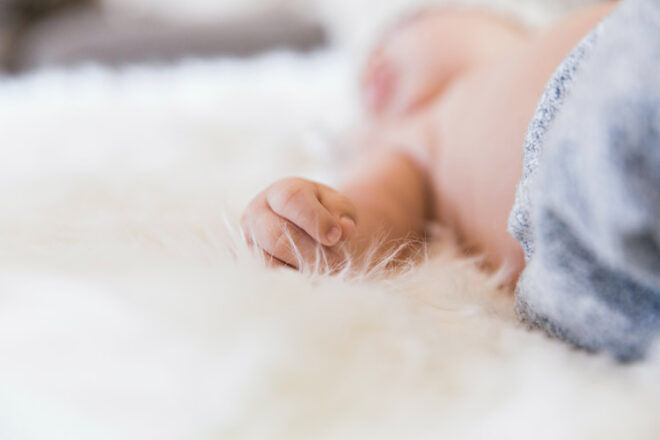 We know. You're wondering how any wool can be compatible with eczema. Well, the prickly and heavily textured types are definitely a no-no when it comes to baby's irritated skin, but Merino wool is a whole other story.
Evidence from the Murdoch Children's Research Institute in Melbourne has shown that superfine Merino wool can in fact relieve rather than exacerbate the irksome symptoms of eczema. It turns out Merino wool is rather adept at absorbing moisture and creating a healthier 'microclimate' between clothes and skin. Ewe beauty!
When it comes to liquids, up the ante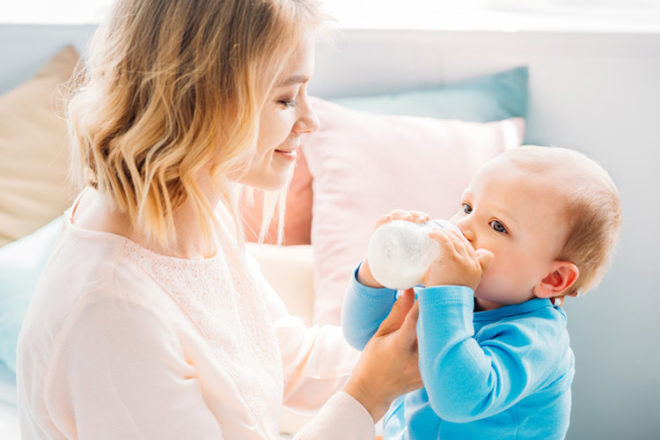 Dehydration is a fast track to dry skin, which is enemy number one when it comes to eczema. If you are still breast or bottle-feeding your poppet, consider increasing the frequency of feeds. If littlies are older, have water-filled cups or drink bottles easily accessible throughout the day to encourage sips.
Keep cool compresses handy
A cold compress, like a damp face washer or towel, can bring heavenly (if temporary) relief to the 'hot prickles' of inflamed skin.
Given how sensitive babies' skin is, make sure you use ultra-soft fabrics, and rather than rubbing that little body with the cloth, gently pat those tender patches. Don't forget to re-moisturise after a cool-down.
Shelve snug clothes and hang loose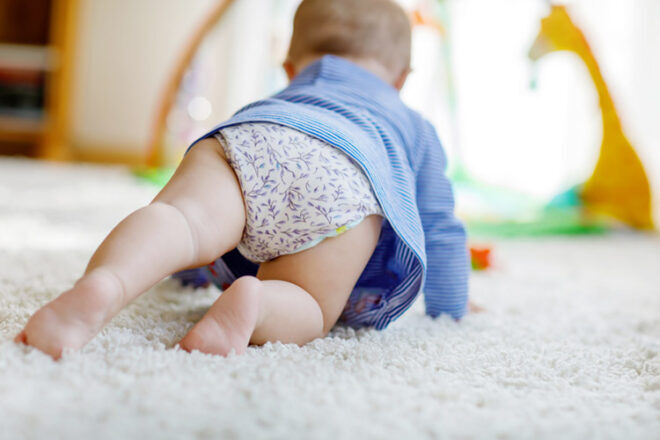 Those fitted baby leggings may look adorable on, but they're best left in the wardrobe when flare-ups are in full flight. Loose, comfy clothing made of natural fibres prevents constant friction against upset skin and allows air to circulate between fabric and skin. Take particular notice of areas like the wrists, necklines and the bottom of pants to ensure heat can escape.
Keep the dribble in check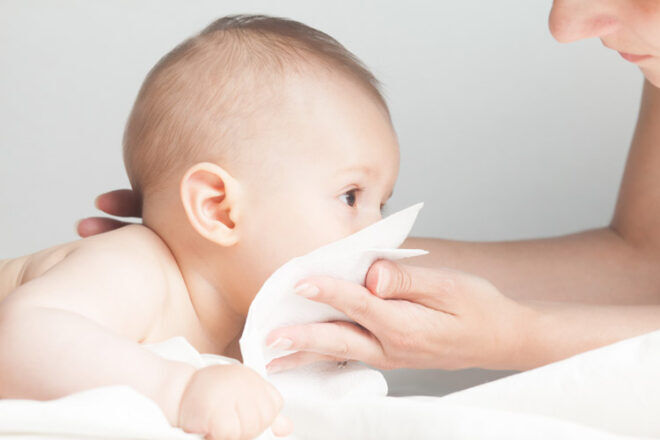 If you're finding those patches of eczema on bub's sweet cheeks are getting more and more inflamed, dribbling could have something to do with it. While saliva doesn't cause eczema, it can further irritate inflamed skin and prevent your ability to get the bout under control.
When it comes to baby's dribbling, try to tame the torrents by keeping a stockpile of clean cloth around the house to capture saliva quickly. Keep areas around the mouth, cheeks and neck clean and well moisturised to create a barrier between skin and all that juice.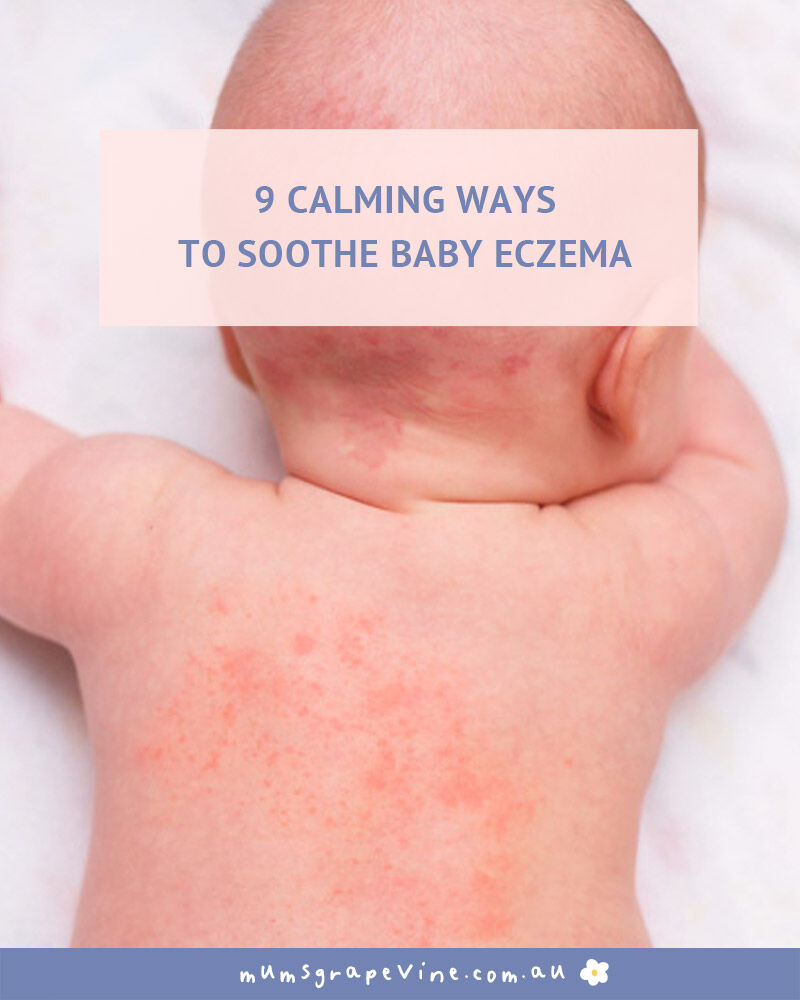 The information in this article does not replace professional medical advice. See your doctor if you have concerns about your child's eczema.
---
Read next …
If you're after gentle products for baby's sensitive skin, you're in the right spot. From natural sunscreen to organic cot sheets, our roundups include Australia's most coveted boutique products and stores.
Read this: Baby eczema rethink: Merino wool actually reduces symptoms
Talk to other parents
After more advice about how to care for a baby with eczema? Jump into one of our closed Baby groups and ask thousands of other Australian mums what they recommend. Click and join your group today!