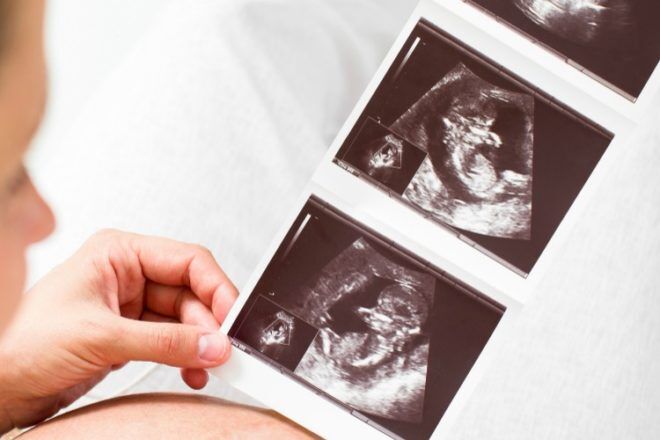 Expecting mums say it's time for the lifting of COVID-19 restrictions which prevent partners from attending ultrasounds and antenatal appointments at some Victorian hospitals.
It's been 48 days since Victoria recorded a locally-acquired case of COVID-19, yet some hospitals are still limiting partners from being at ultrasounds.
It's prompted 'heartbroken' mums-to-be to speak out and petition for change. "It's such an important cause and I feel heartbroken that non-birthing parents are not being given the opportunity for early bonding with their babies and the benefits of antenatal education," said Mum's Grapevine Pregnancy Facebook Group member Tamara Bluhm.
"I'm a mum of one, and after a traumatic birth with my daughter it was a challenge to decide to conceive again. I am now 32 weeks pregnant. I have only had two antenatal appointments face to face despite being high risk. My husband is especially anxious about my health and that of our babies, and the fact that he has not been able to attend any of our appointments to date means he lacks information to prepare himself for this next birth."
Mums frustrated at ultrasound restrictions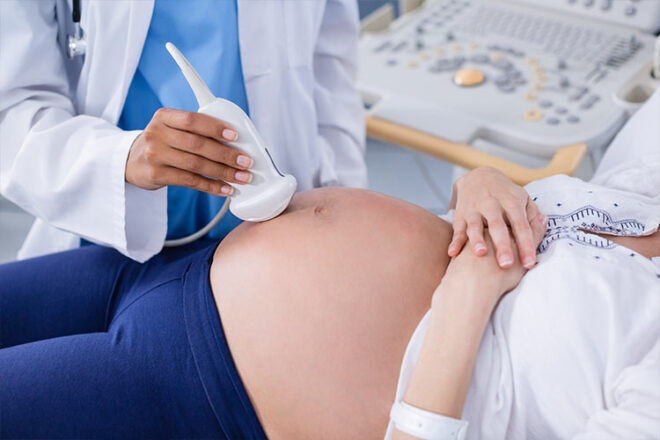 Victoria's Chief Health Officer lifted specific limits for visitors to hospitals three weeks ago, with each hospital now able to set their own visiting rules. Some public hospitals have begun easing restrictions for partners to attend ultrasounds.
Tamara, who is a birth trauma counselor, says the lack of consistency across Victorian hospitals is frustrating. "The incidence of birth trauma, perinatal, and postnatal depression and anxiety appear to have risen dramatically since COVID. It is disappointing that hospitals are not prioritising new parents' mental health and attachment with their babies, when outside people are meeting in shopping centres, cafes and their family homes with large groups of people."
First-time mum Courtney Tiernan says her pregnancy has felt 'lonely' due to the current restrictions. "I've struggled to go to all scans and appointments by myself, it feels like a bit of a solo journey," she told Mum's Grapevine. "We paid for a private scan around 26 weeks just so my partner could come and see his son moving and hear his heartbeat. We were fortunate to be in a position to be able to afford that but not everyone is.
"Scans and appointments are so crucial to the bonding experience and it's just been a lonely journey. I also feel guilty that I get to see and experience so much more than my partner and I do worry about the impacts that may have on their bond."
Restrictions constantly reviewed
Mum's Grapevine contacted several Victorian hospitals, seeking clarification on the current restrictions.
A spokesperson for Eastern Health, which runs Box Hill and Angliss Hospitals, said, "In keeping with the COVID-19 safe practices across all of our services, Eastern Health is currently restricting the number of people permitted in antenatal ultrasound. All of our expectant parents are directly advised ahead of their appointments to let them know of our COVID-safe practices, including this current restriction.
 "By the nature of the practice, a sonographer must have direct contact with the expectant mother while conducting an ultrasound, and as a consequence, cannot maintain adequate social distancing. As antenatal ultrasound is a very specialised area of practice, and with a limited number of sonographers at Eastern Health, the clinical risk is deemed too high to permit a third person in the room at the time of the ultrasound. Should a sonographer be exposed to COVID-19, the resulting furloughing of staff would have a severe impact on the workforce available in this profession."
 A spokesperson for Barwon Health said, "In line with our most recent DHHS advice, support people can join an ultrasound appointment when they are required. This is assessed on a case-by-case basis, with support people remaining in the waiting room when necessary to meet social distancing guidelines."
The hospitals say they're constantly reviewing policies surrounding COVID restrictions.
Read next …
Preparing to welcome your little bundle into the world? Read these articles next: