Having given birth once before, mum-of-one Ashanti knew what to expect as she neared the end of her second pregnancy. But nothing could have prepared the New South Wales nurse for delivering her own baby, standing in a wheelchair while being pushed through a bustling emergency department waiting room.
In excruciating pain, her waters broke just as she reached the emergency department, dozens of people walking past but nobody stopping to help. When Ashanti was finally wheeled through the doors, she realised it was already too late, and her baby wasn't waiting until they reached the maternity ward.
Ashanti shared her incredible birth story with Mum's Grapevine.
A mother's instinct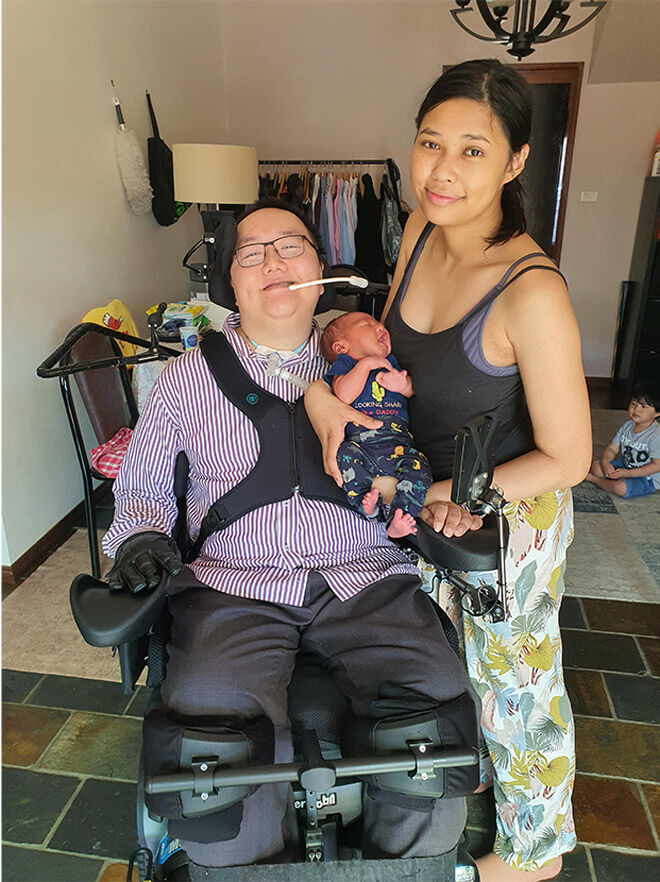 Ashanti and her husband Tony, who is a quadriplegic, knew that having children would be a blessing they'd never take for granted and were eagerly awaiting the arrival of their second son. The night before the birth, Ashanti's mother's instinct kicked in.
"The whole night I felt like something was off … different," she told Mum's Grapevine. "I could not get comfortable more so than usual. At around 5am I began mild period cramps. I thought they may be Braxton Hicks. They began to intensify and I messaged my midwife at around 6.20am. She said to reassess again in 30 minutes.
"They quickly escalated so I got into the car with my mum and headed to the hospital at 7am. My toddler was being looked after by my great aunt. Tony began to get ready and follow me there as soon as he could. On the way to the hospital, we got caught in some morning traffic which felt like forever as each contraction came on. My mum nearly got into a car accident at a roundabout on the way there and also made a wrong turn which delayed our arrival by one minute."
'The baby's coming!'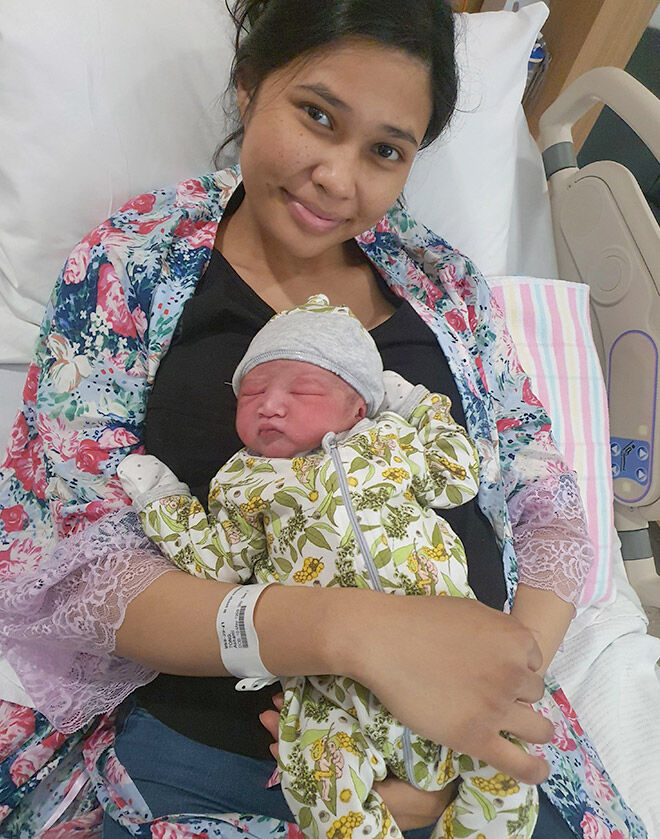 While just sixty seconds may not seem like much, in the end, every minute would count, as Ashanti's labour ramped up. They arrived at hospital twenty minutes after leaving home, with Ashanti's midwife en route. Ashanti's mum parked at the hospital entrance to give her daughter a chance to get inside quickly.
"I was in unbearable pain at this stage that I could not walk more than two steps. I screamed at my mum to go and get help. She frantically ran looking for someone to assist. I knew I could not make it to the labour ward without assistance. As my mum was gone, it felt like forever so I tried to get out of the car on my own. As I swung one leg out and put some weight onto it, my waters broke with a forceful gush of water onto the entrance floor.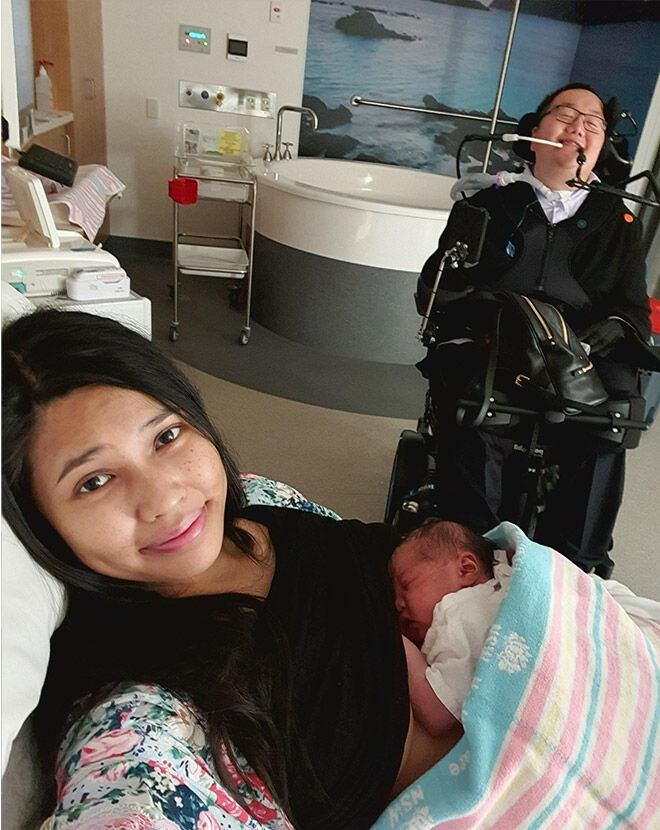 "I was in agony and looked around at all the people walking into the hospital calmly (visitors, health care workers, patients for appointments etc.) and I felt a strange feeling of completely being out of place and embarrassment at my current bewildered state. People began to stare at me but not one passer-by helped.
My mum finally came back with a nurse and wardsman and wheelchair. She asked me to sit down but I said I couldn't due to pain (the baby was likely crowning at this point). She said she couldn't push me if I wasn't sitting and I screamed I just could not sit."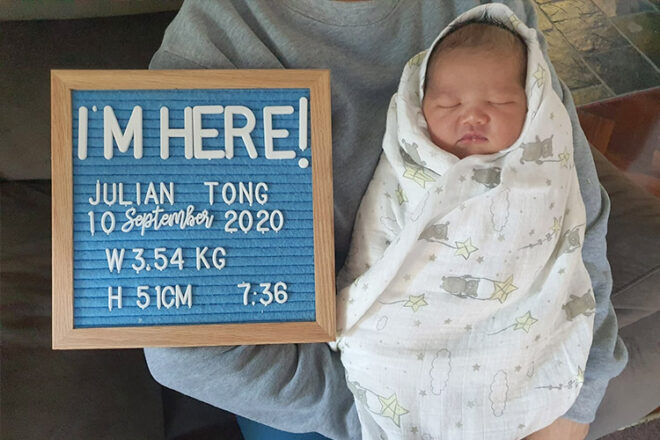 Ashanti stood on the footplates of the wheelchair in so much pain that she could barely speak. She was wheeled through the doors of the emergency department all while pushing with each contraction until she realised her baby was about to be born. "I screamed at the nurse, 'The baby's coming!' as I was still standing and straddling the wheelchair.
"She didn't say anything and I don't think she believed me. As I was still being pushed in the wheelchair, I pushed and braced my underwear as the baby fell into my undies and I caught the baby with both hands to stop him from falling on the floor. The relief from the pressure I felt was bliss. I screamed, 'Hold my baby!' and the nurse said, 'What?!' I screamed it again and she then saw that I was holding my groin area, and she said, 'Oh my God!'
"She then assisted me with bracing the baby as I was still being pushed in the chair. We finally got to the resuscitation bay and I got onto the bed. They cut open my underwear and got the baby out. It felt and looked like there were 10 people around me busily doing something, and had not held my baby at this point."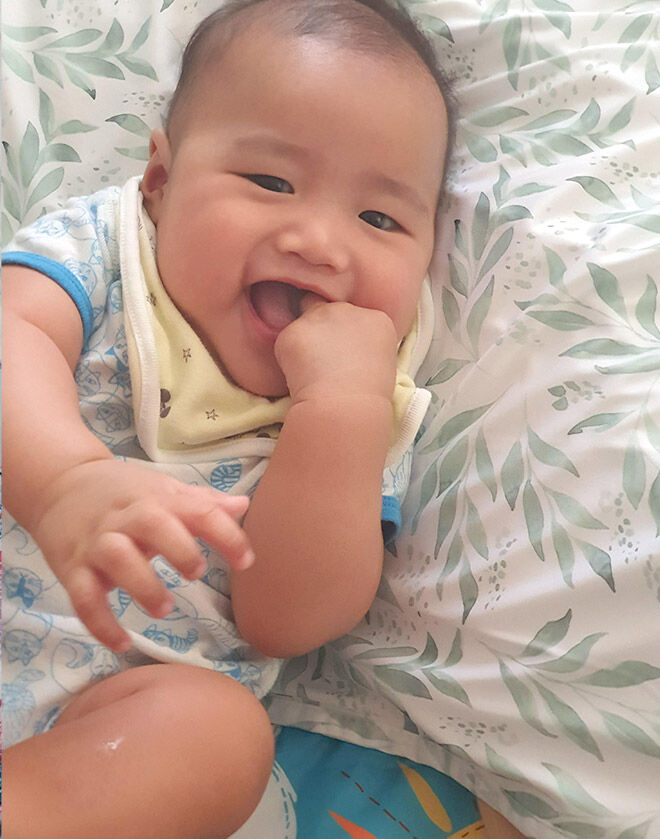 It's taken a few weeks for Ashanti to get over the shock of her hospital waiting room birth, but now she looks back at baby Julian's wild birth story with a smile on her face.
"It initially felt surreal and I was in shock about it for a few weeks but it slowly sank in. Now I can laugh about it but at the time it was a nightmare! We are so happy and content as a family of four. And extremely grateful for two healthy boys but boy what an experience!"
Read next …
We love a good edge-of-your-seat birth story, and if you do too have a read of these birth stories next.