More and more little Aussies are diving into the goodness of yoga, and a well-proportioned kids' yoga mat is the perfect tool for helping young yogis stretch and de-stress wherever they may roam.
A yoga mat for kids is perfectly sized for smaller bodies. They provide grip for little (and not-so-little) feet and a clean, padded surface that's comfy enough to nap on.
Best of all, the right mat encourages little ones to improve their strength, concentration and overall health.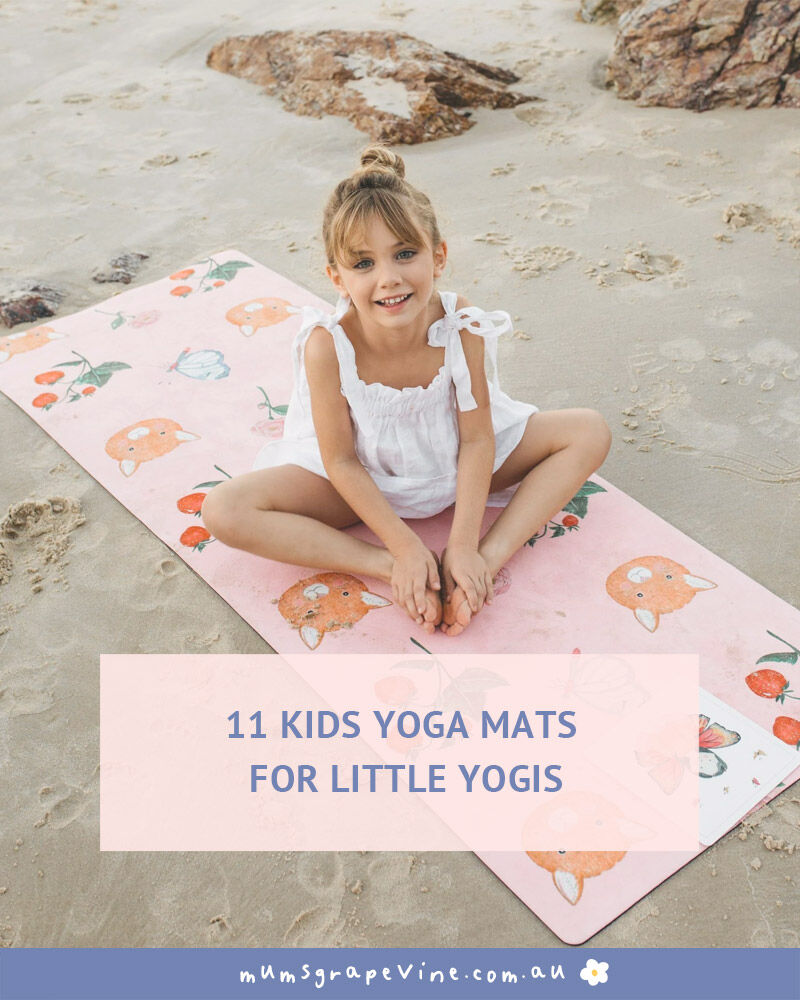 Here are 11 fab kids' yoga mats in Australia
To help you find a perfect yoga mat for kids, we've compiled this list of zen brands available in Australia to get you started in your search.
Yogat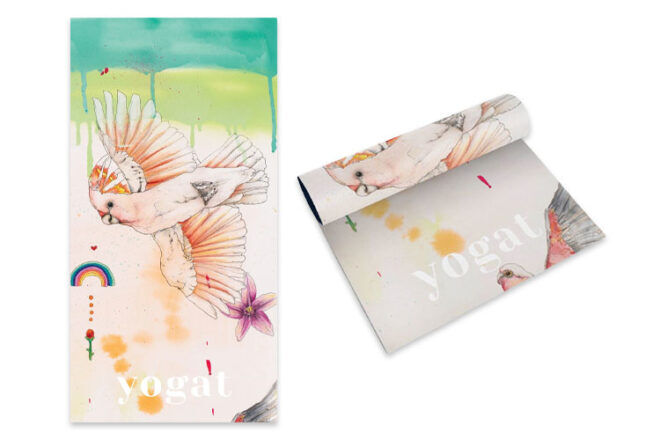 In a first of its kind, this beautiful kids' mat combines limited-edition Australian artwork with the goodness of yoga. It has a thick, eco-rubber underlay for max comfiness and comes with a handy black carry strap.
---
Omya Spot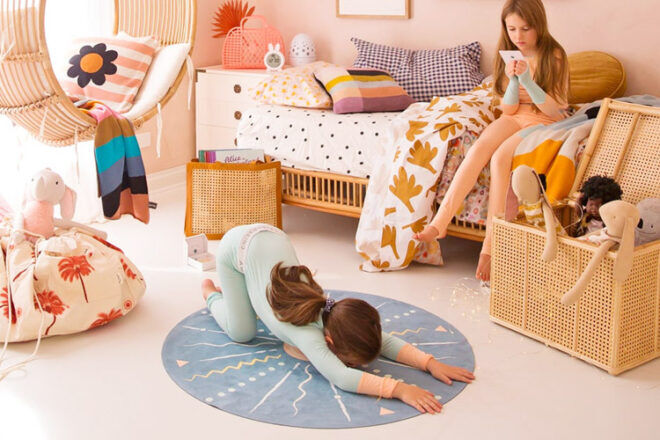 These exquisite round mats are mindfully designed with assorted graphics to help kids learn the correct alignment of their yoga poses. Perfect for use from three years of age, they are 1m in diameter and safe to pop in the washing machine.
---
Sunchild Yogi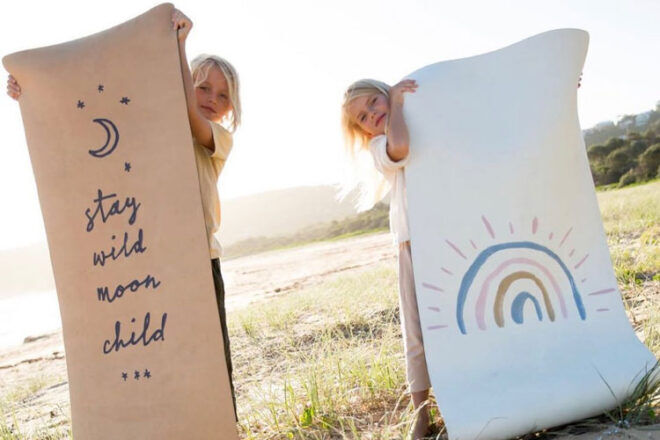 Dreamy yoga mats specially crafted for little bodies. Made using 100% natural tree rubber and microsuede, they're odour-free, biodegradable and recyclable. Each lightweight mat comes with a carry strap.
---
Flexi Lexi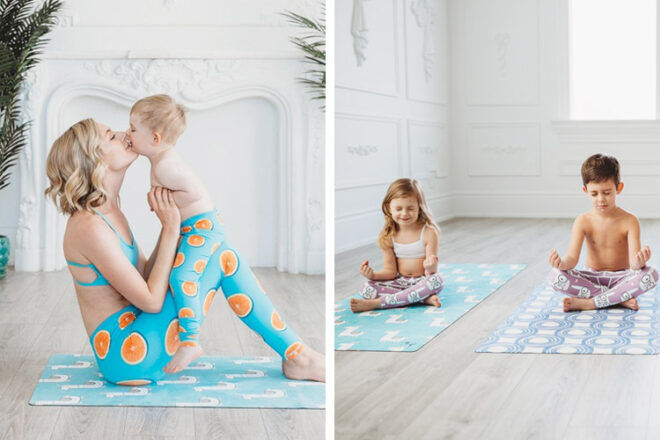 If the fun-loving prints on these mats aren't enough to win you over, the fact that they're available in a matching version for Mum definitely will! Toxic-free and eco-friendly, they come with a smooth vegan suede top and a non-slip base.
---
Mindful & Co Kids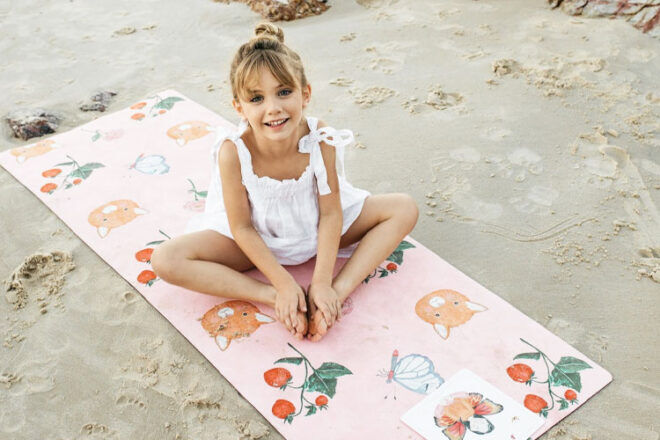 Choose from fun prints or plain shades in this sweet range. Each is lightweight and totally biodegradable to be as friendly to the planet as it is to growing bodies. Don't miss the yoga flashcards that are available too!
---
Recycled Mats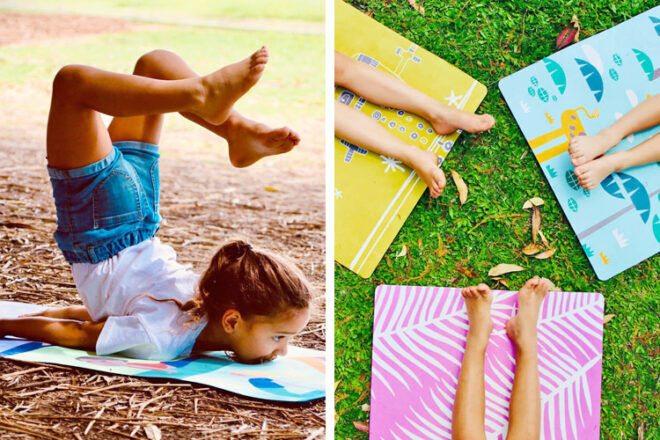 With a microfibre top crafted from recycled plastic bottles and seven stunning prints to choose from, these beauties are ticking all the boxes. They measure 1.2m and come with a thick, hemp yoga strap for throwing it over the shoulder.
---
Little Yogi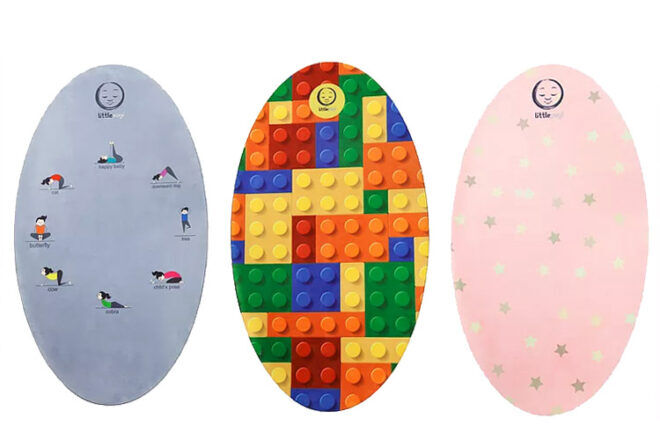 These little gems have won us over with their adorable oval shape and playful designs, which include stars, confetti and even Lego! Made of natural rubber, they measure 114cm in length – perfect for little yogis.
---
My Yogis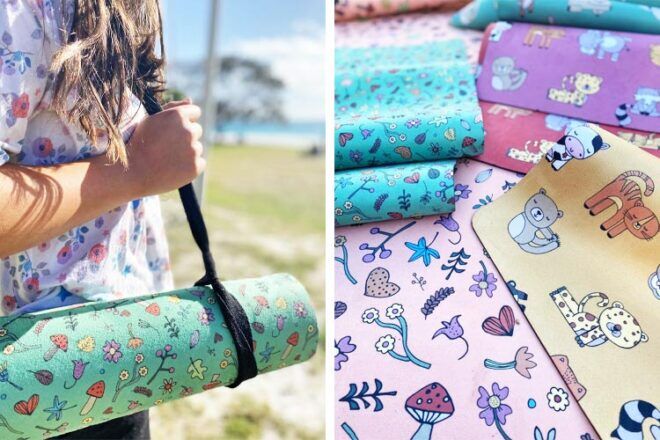 They're the colourful, handmade kiddie mats with cuteness in spades. Each natural-rubber mat has a microfibre top and non-slip base. With five fun shades up for grabs, you'll have a hard time choosing from this lot!
---
Zuu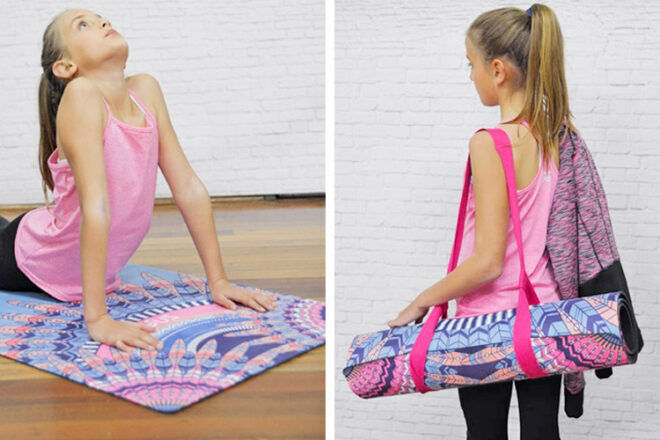 This colourful range of yoga mats come in two sizes that cater to kiddos from toddler age right through to the teen years. Non-slip and free of any nasty chemicals, they each come with your choice of mat strap or black yoga bag.
---
Luxya Yoga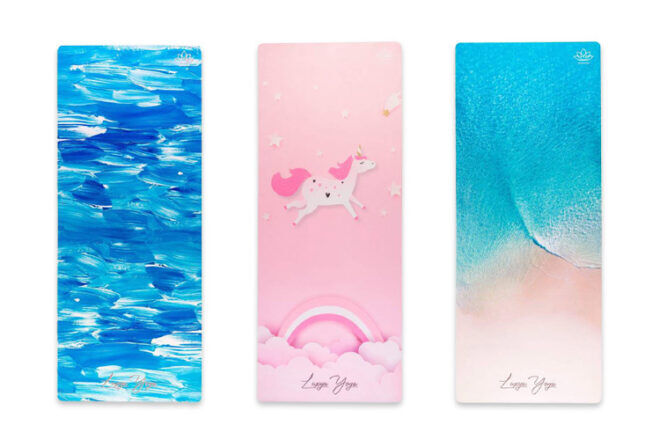 The Luxya yoga mats are crafted from sustainable and ethically sourced natural rubber to be as versatile as they are beautiful. With an ultra-soft, non-slip surface, they're perfect for any sort of sweaty workouts and the odd nap!
---
Decathlon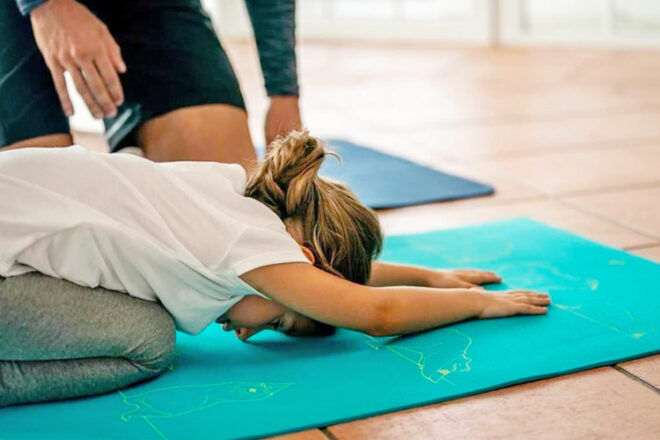 Not only is this 5mm yoga mat perfectly proportioned for little humans, but it's also illustrated with various yoga poses to help kids with their technique. With an included black strap for transport, they'll be taking this one everywhere.
---
This article is curated by our Editors and includes affiliates and/or paid inclusions. See our Disclosure Policy.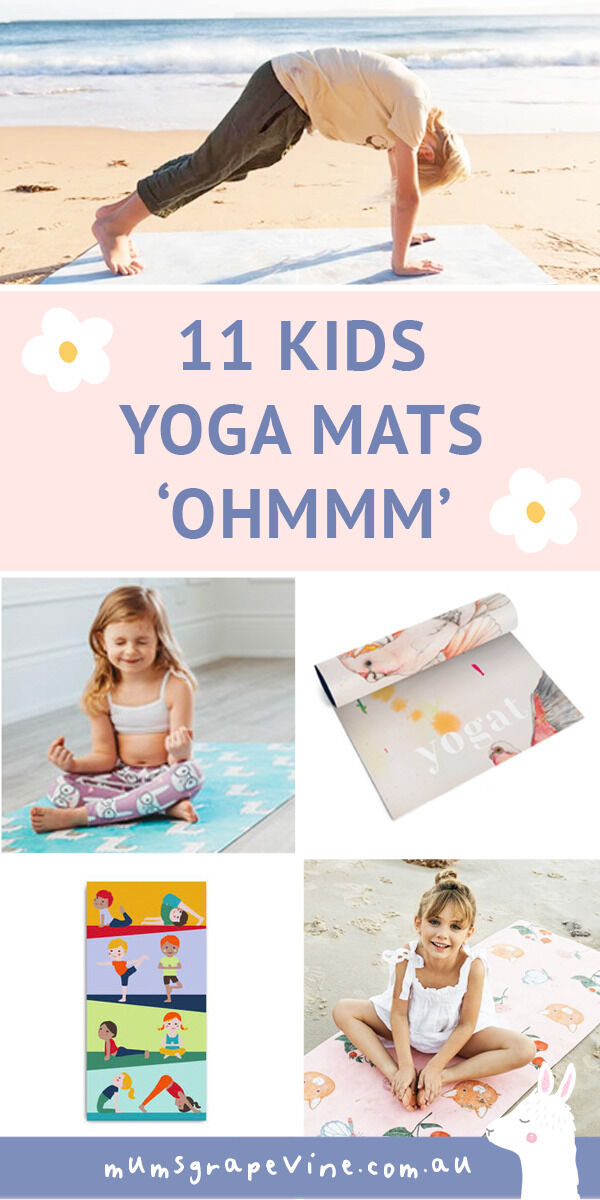 Know another product we should add to our list? Contact us and let us know.
Read these roundups next …
If you're after more brilliant gear to get your little ones moving, you're in the right spot. From ride-ons to trampolines, our roundups include Australia's coolest brands and stores.