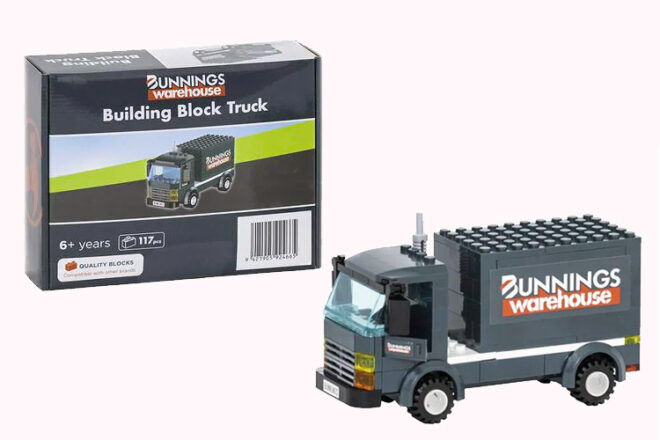 Move over Ooshies there's a new range of collectibles about to drive kids crazy – Bunnings is launching a range of LEGO-style toys and you won't have to wait long for the first release.
Little and big kids snapped up the Bunning's Block Warehouse which was released last year and is still available. Now the big green shed is launched five add-on toys to go with the mini-warehouse, starting with a Building Block Bunnings truck. Prepare for mild hysteria across the nation – the truck is being rolled out today.
Bunnings' first collectibles for kids
Bunnings says the truck is, "the quiet hero, always ensuring the shelves are fully stocked with more than 40,000 products for customers to choose from."
Each collectible is $10 and available online and in-store, in limited quantities, with a new release each month until May. Each Bunnings Block Warehouse add-on is a replica of features kids would easily spot in a store. So what else is coming? That's a closely guarded secret, but Bunnings has given Mum's Grapevine a sneak peek with these pixelated images – can you guess what else is in the range?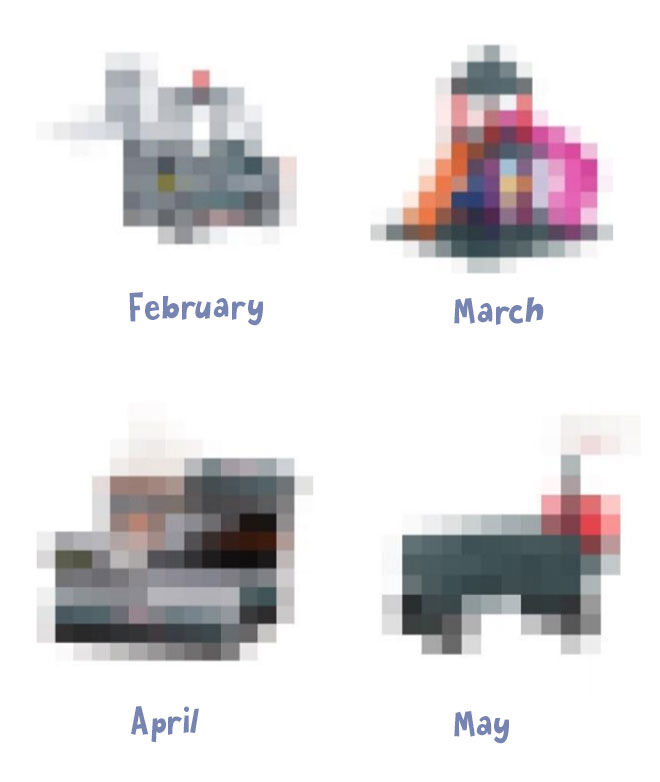 The collection is available nationally from today, however, due to trading restrictions in WA, Bunnings Building Block add-ons will be available in Armadale, Broome and Bunbury stores and through Click & Deliver online in WA only.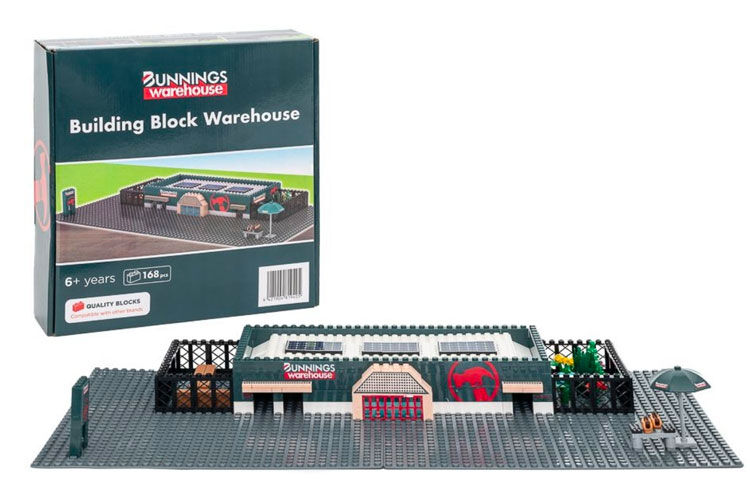 Read next …
Got a little LEGO lover in your home? Head to these articles next for the latest and greatest LEGO releases: