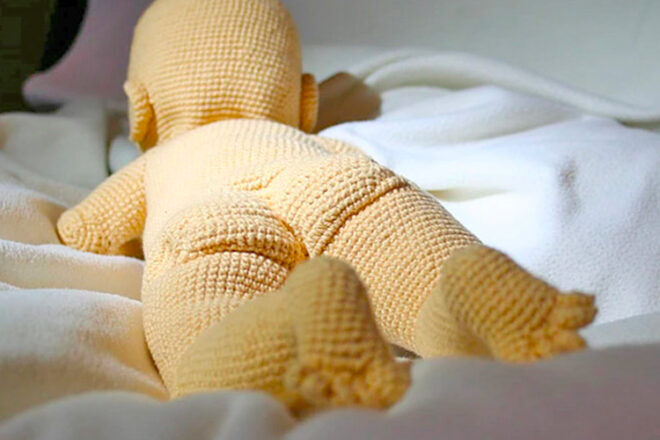 We may just have found the most unique craft project for handy mums and dads who want to get their crochet on. These crochet baby dolls are modelled on real babies, have eyes that open and shut and the best part? Patterns are available for less the $8 so you can make your own.
Designed to look like real newborn babies, and around about the same size, Baby Emily and Baby Louis start off life as crochet patterns created by Cleos Crochet Art on Ravelry.
Not only do their eyes open and shut, but their mouths open up so they can take a dummy or baby bottle. Very life-like.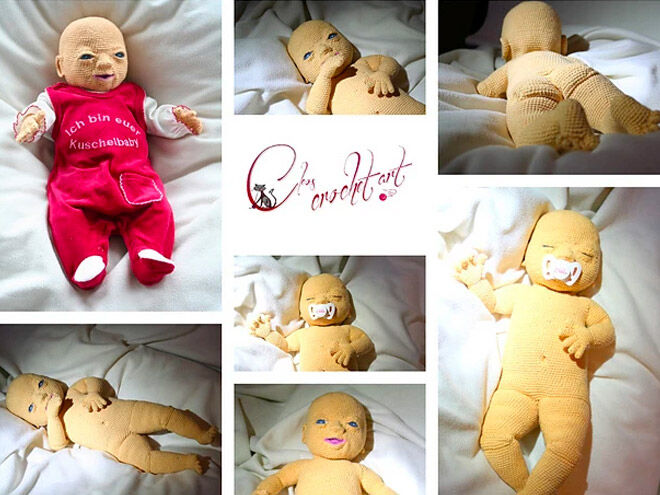 Here's the description, which has been translated from German, "Sweet Emily was modelled after a real baby. She can open and close her eyes. And has a playable mouth, where there is space for the thumb or a real pacifier. A bottle can also be fed. Newborn nappies and baby clothes fit the baby.
It has a head circumference of 34cm and a length of approx 49cm."
From their little toes and fingers to their tiny ears, button nose and even baby bottom, little Louis and Emily are sure to become your tot's favourite baby doll. Or at the very least, a talking point.
Patterns are available online at Cleos Crochet Art on Ravelry ($8).
Now, where are our crochet hooks …
Read next …
Searching for a sweet baby doll for your mini-me? We've done all the hard work and put our favourite picks into these articles:
---
Join our Pregnancy & Baby Groups
Be the first to know about recalls, alerts and baby related news – nothing gets past the mums and mums-to-be in our Facebook groups! Join one of the private Mum's Grapevine due date or baby Facebook groups for non-judgemental support from other mums with babies born around the same time as you.
Click below and join your group today – don't miss out!