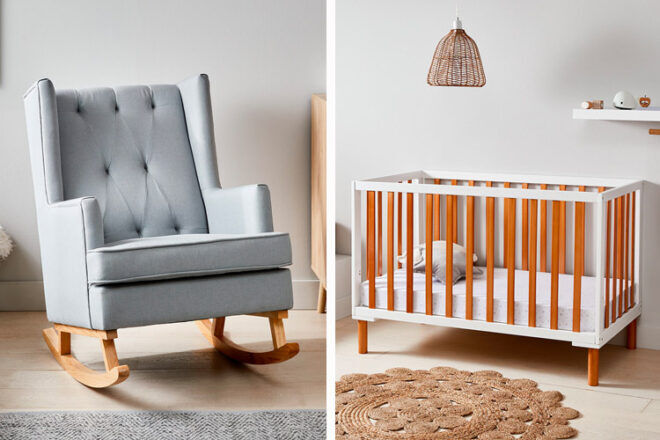 Move over Aldi, Kmart has released its very own affordable nursery rocking chair with interchangeable legs, and you can snap one up right now online.
The nursery chair is just one of Kmart's latest baby and kids drops, which includes new rattan toys, baby cots, a digital baby scale, cloth nappies, and a learning tower.
Kmart Nursery Chair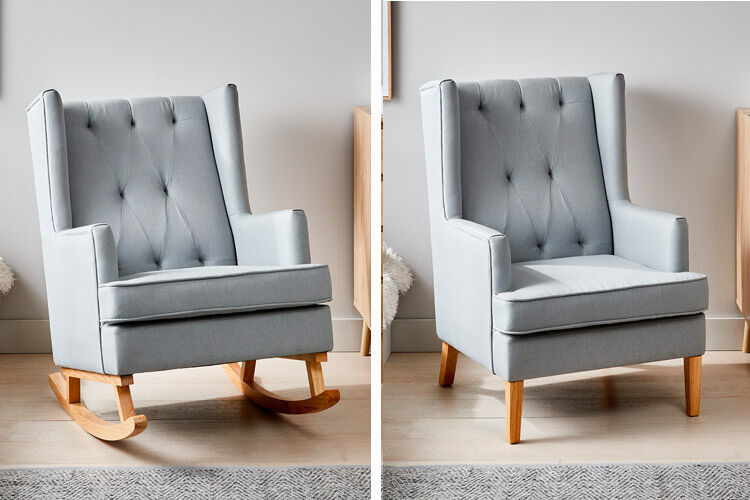 Hot on the heels of Aldi releasing its new nursery chair, Kmart has quietly launched its very own Nursery Rocking Chair ($199). The plush grey rocker has legs that can be switched out so it doubles as a regular nursery chair. Like many of Kmart's latest baby and nursery releases, it's only available for ordering online for delivery.
Kmart new baby cots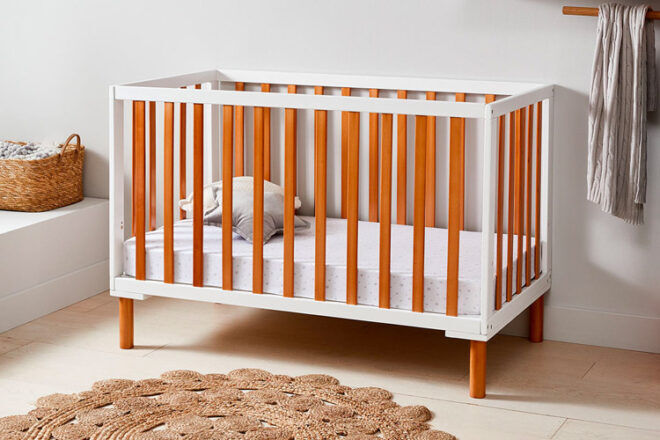 Also sneaking into the Kmart baby and nursery new arrivals section are three new cot designs. Options include the Two-Tone Wooden Cot ($249), Wooden Cot with Drawer ($399), and Wooden Cot in Oak ($299).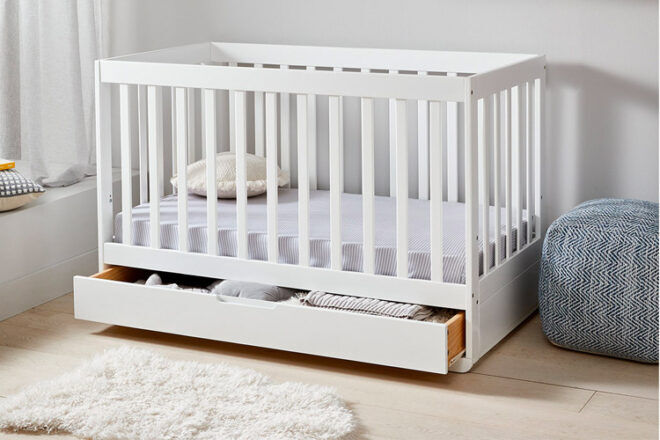 The rattan nursery trend doesn't seem to be going anywhere, with Kmart also dropping a couple of new doll play additions – a Faux Rattan High Chair ($39) and Faux Rattan Change Table ($49).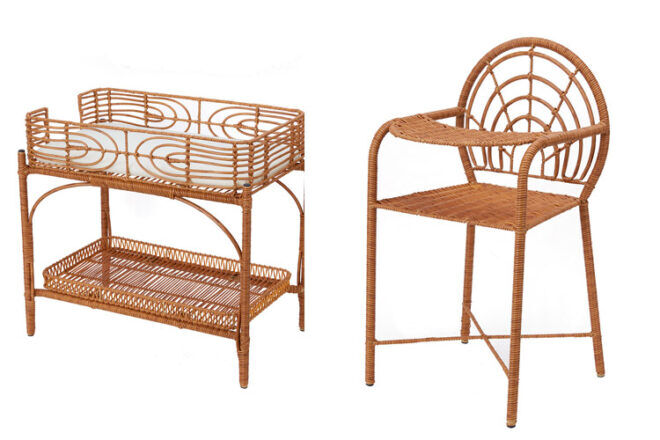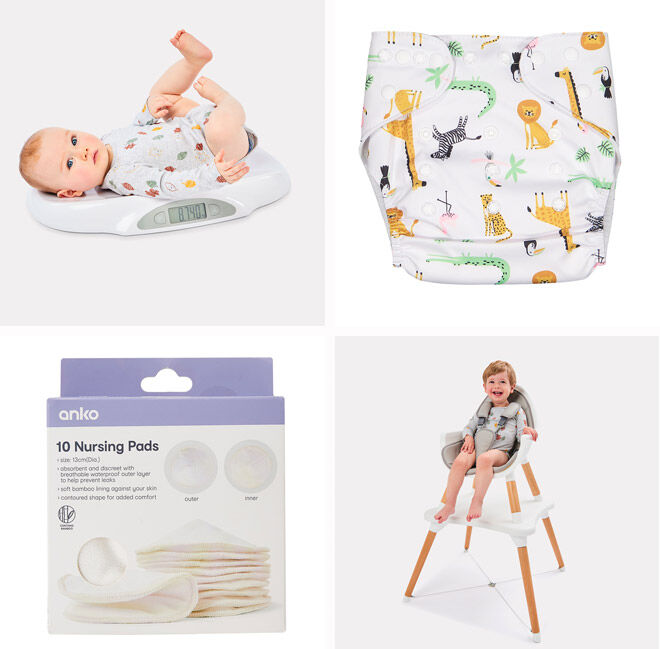 Scattered throughout the new releases are other items available to grab in-store, including a Digital Baby Scale ($39), Cloth Nappy and Liner ($12), Nursing Pads 10 Pack ($12) and a Convertible High Chair ($129) which can be used from six months and converts into a low seat for toddlers.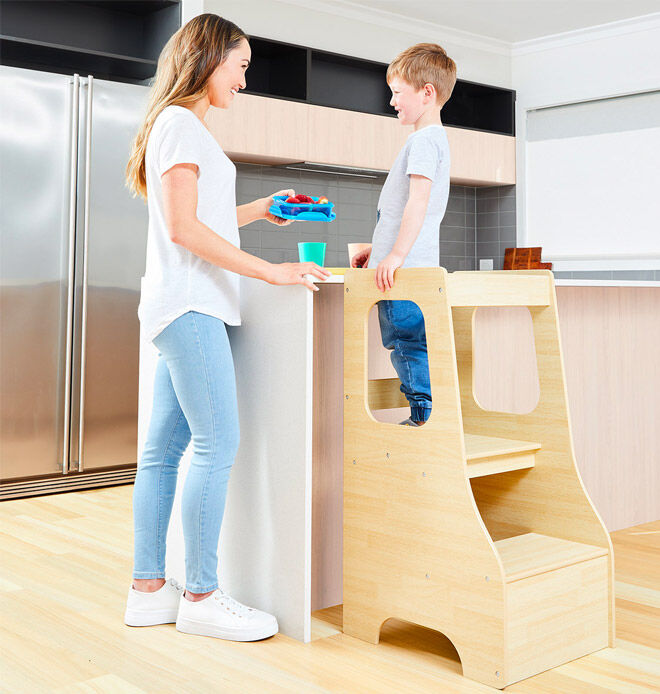 Finally, Kmart has also released its own version of a learning tower, the Stand Up Stool ($69), which is suitable for ages: 18+ months with a maximum weight capacity of 20kg.
Some of the new buys are available to order or purchase in-store now, others are still on their way.
Read next …
Getting the nursery ready for a little arrival? Tick a few things off your to-do list with these articles:
---
Join our Pregnancy & Baby Groups
If you're expecting your own little miracle, you can join one of our closed Facebook pregnancy or baby groups and talk babies 24/7 with thousands of other mums all due, or who had babies, around the same time as you.
Click below and join your group today – don't miss out!