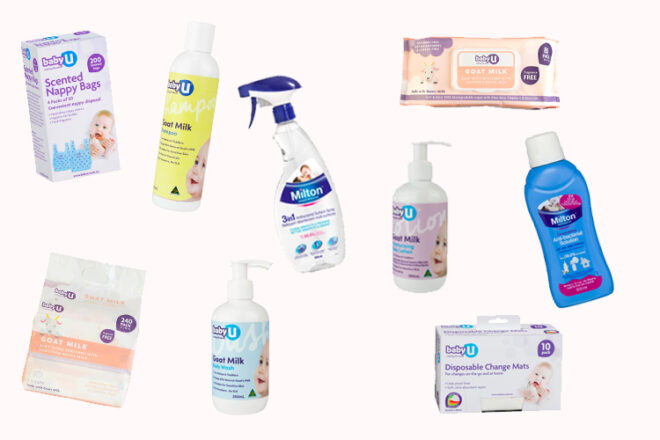 Have everything on hand when you win a three-month supply of Baby Change Table Essentials worth $203 each, thanks to our friends at Sudocrem.
Whether you're changing baby every hour, or wrangling a toddling tot a few times a day, nappy changes are a part of everyday life for parents. And having everything handy makes for a quick nappy swap and clean up so you can get back to that other everyday part of parenting – feeding the kids!
Bursting with three month's supply of essentials to fill the change table drawers, this Baby Change Table Prize Pack includes everything you need to keep bub washed, changed and happy, as well as products to sterilise the change table once the job is done.
Enter now for your change to win a huge supply of baby skincare, baby wipes and sterilising products.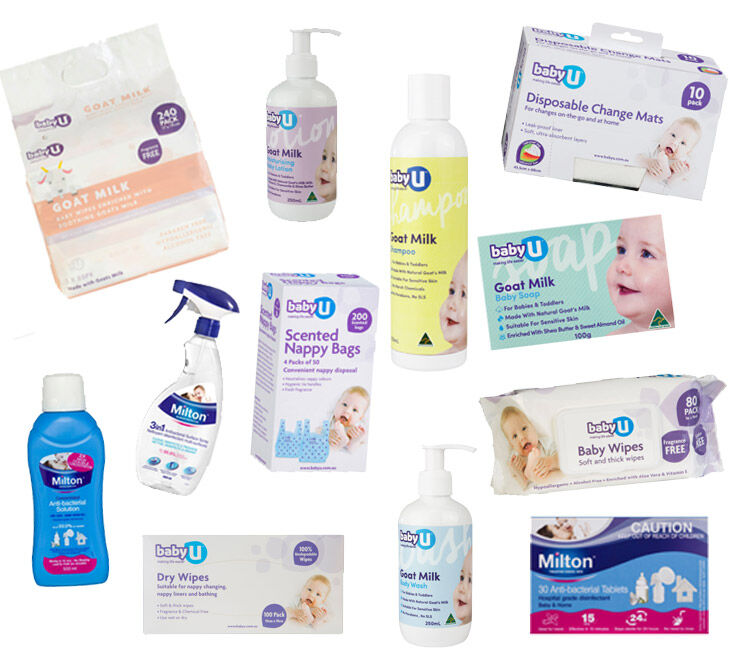 This competition is now closed.
A huge congratulations to our lucky winners A. Thornton (ACT), L. Franks (QLD) & S. Wickens (VIC).
To celebrate the launch of Sudocrem's new Australian website and Info Hub three lucky Mum's Grapevine subscribers will each win a three month's supply of change table essentials valued at $202.98.
Each pack includes: 1 x babyU Goat Milk Body Wash, 1 x babyU Goat Milk Shampoo, 1 x babyU Goat Milk Moisturiser, 3 x babyU Goat Milk Soap, 3 x babyU Goat Milk Wipes, 3 x babyU Fragrance Free Wipes, 3 x babyU Dry Wipes, 3 x babyU Nappy Bags, 3 x babyU Disposable Change Mats, 3 x Milton 500ml Solution, 3 x Milton Antibacterial Surface Spray and 3 x Milton Sterilising Tablets.
Entry is open to all Australian Mum's Grapevine newsletter subscribers.
Competition ends February 5, 2021.
HOW TO ENTER
Step One: Enter your details in the entry form below.
Step Two: Visit the Sudocrem website and tell us three (3) leading retailers where you can purchase Sudocrem in Australia.
Bonus: Click 'Share' below and get your friends to enter for bonus entries.