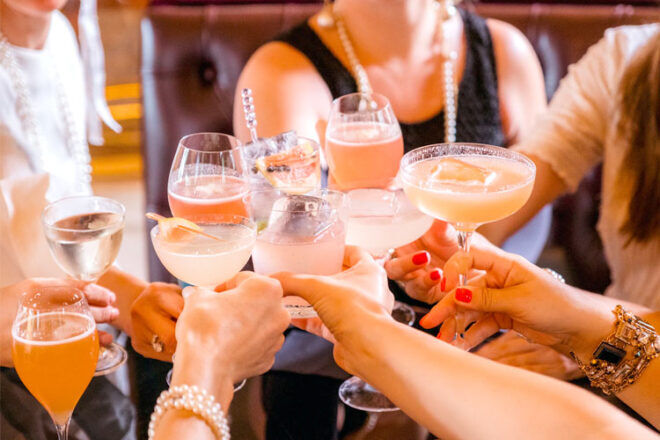 Here's cheers to expecting mums – the nation's first non-alcoholic bar is set to open its doors, serving up cocktails, beers, wines and gin to non-drinkers. And the brainchild behind the clever concept is eight-months pregnant.
Brunswick Aces Bar will toast to teetotalers everywhere when the first drinks flow in a few weeks, not long after co-founder Diana Abelardo welcomes her first baby.
"As a first-time expectant mum, I didn't think I'd miss going to bars and having a nice cocktail or enjoying a glass of wine at a restaurant until everything served to me was sickly sweet, or too fizzy," Diana told Mum's Grapevine.
"Our goal is to create a space where non-drinkers, for whatever reason that might be, including pregnant mums to be, or breastfeeding mums wanting a decent cocktail, can feel welcome. Our drinks menu will provide options from around the world, from beers and wines to spirits and cocktails."
Melbourne-based distillery, Brunswick Aces, is opening the first-of-its-kind permanent bar for non-drinkers in April on Weston Street, Brunswick East. Serving specially curated drinks and cocktails, the drink menu includes the distillery's signature zero percent alcohol gin alternative, Brunswick Aces Spades Sapiir and Brunswick Aces Hearts Sapiir.
"When we started the Brunswick Aces distillery, we didn't see a non-alcoholic bar in our future this soon," Diana said. "But being pregnant made me realise that people shouldn't have to miss out on the experience of a decent cocktail, or have a different experience to their friends who just happen to be drinking alcohol, so we feel the time is right to open this year."
Brunswick Aces Bar Non-Alcoholic Drinks Menu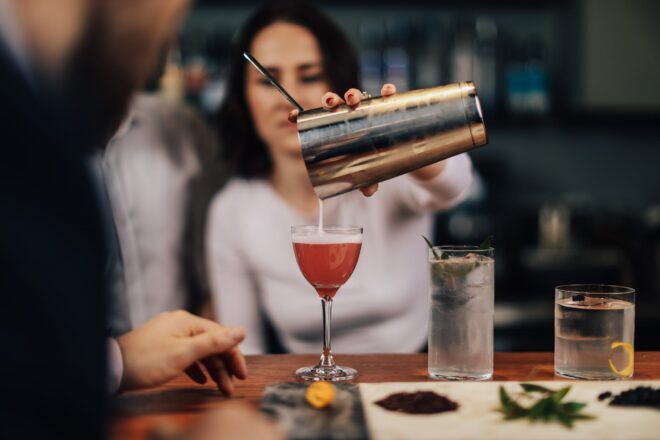 Here's a taster of what's on offer at Australia's first non-alcoholic bar:
Negroni
Espresso Martini
Tom Collins
G&T
Diana has led the design of the bar, along with her partner and dad-to-be Stephen Lawrence. "We want to lead the charge by opening The Brunswick Aces Bar and deliver delicious non-alcoholic choices that don't compromise on taste," Stephen explained. "Everything we serve will be 0 percent alcohol, with our contemporary cocktail list designed to thrill any palate and not a fruit juice mocktail in sight."
And expecting mummas, don't worry, your drinking buddies won't be left out. There's one alcoholic option on the menu – a gin and tonic made using Brunswick Aces Spades Gin and Brunswick Aces Hearts Gin blends.
Read next …
Looking for something refreshing to drink during pregnancy? Head to these articles next: