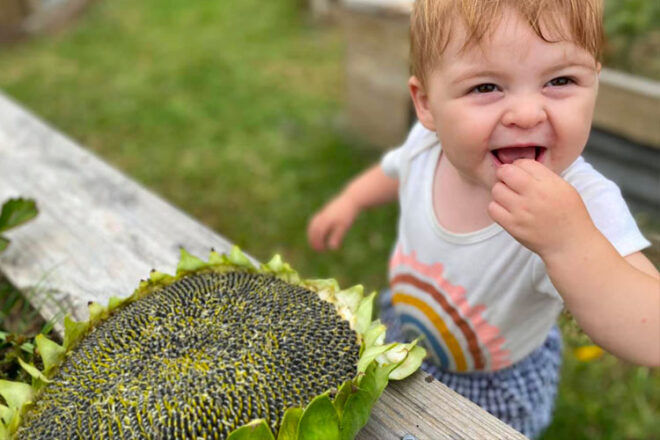 Baked tofu nuggets, barbeque jackfruit, and acai banana 'nice cream' will be on the menu when Australia's first 100 percent plant-based preschool sprouts in early autumn.
Tiny tastebuds will be treated to a mouth-watering range of meals and snacks crafted by a plant-based cook. While the young explorers get to stretch their bodies and minds in a  kindergarten constructed using recycled materials.
Australia's first vegan preschool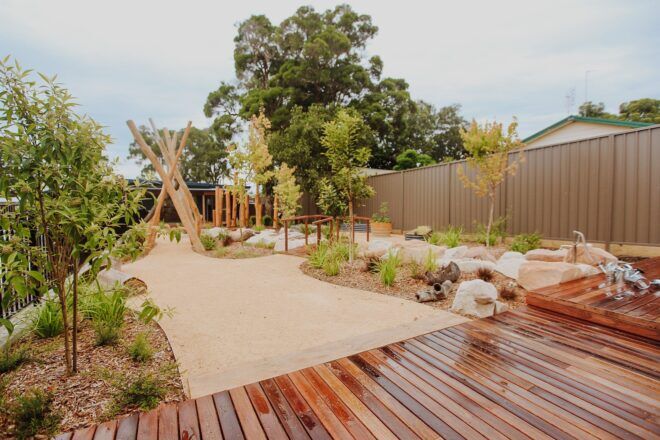 Sustainable Play Preschool has been the dream of founder Llewellyn Jones for five years. At the time, only 10 preschools in the world were serving entirely plant-based meals. "The idea for building a sustainable preschool began in 2016, originally from me simply wanting to share the concept of plant-based eating with kids at an early age and evolving from that to teaching them about all areas of sustainable living," she explained.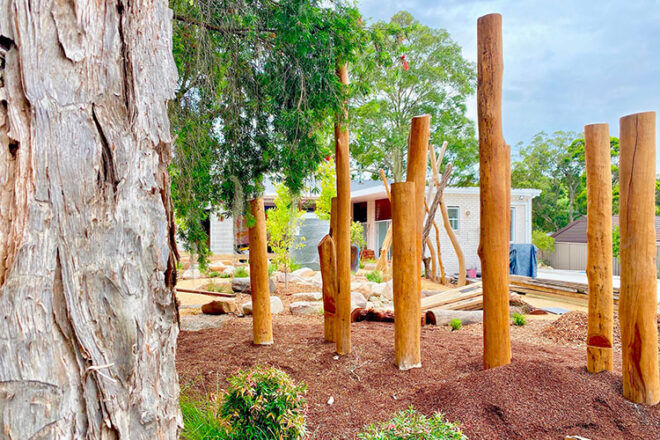 The idea has now bloomed into Australia's first plant-based preschool, which is guided by a sustainable ethos. The building was renovated and refurbished with recycled materials. There are rooftop solar panels, and water is conserved in a 10,000-litre rainwater collection tank.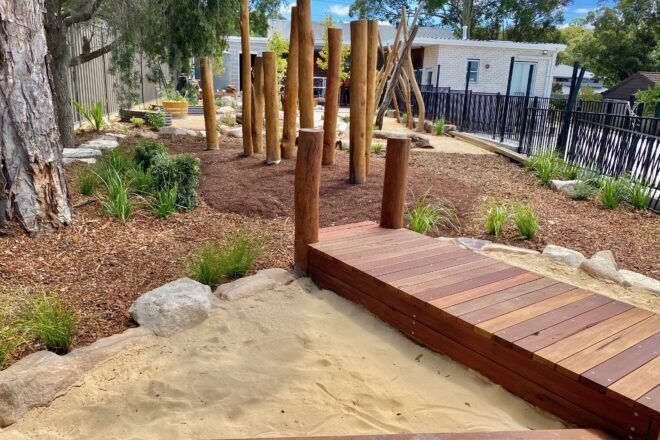 The young pupils will take part in daily sustainable routines including composting leftover food and recycling. And the curriculum is focused on building relationships with children, families, the community and the environment. "Our preschoolers get to learn to grow their own food (with our garden educator), connect and build skills in nature via our bush kindy program and participate in STEM activities that utilise natural materials.
"Offering plant-based meals and snacks is a huge point of difference and our organic food suppliers mean that the menu is mostly certified organic, with our fresh produce being all Australian-grown, 100 percent certified organic."
Plant-based preschool menu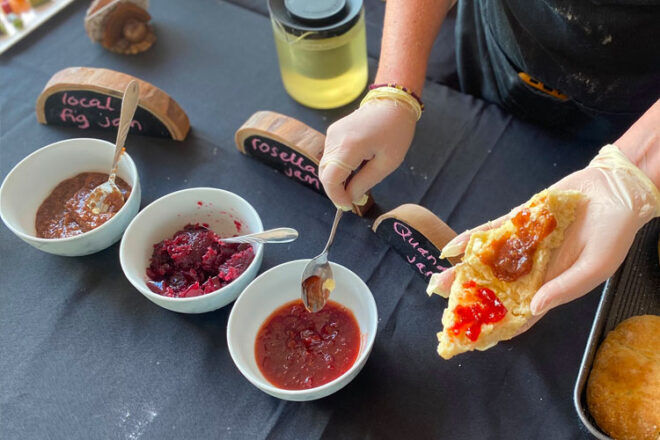 Eating the rainbow will be a daily ritual for the preschoolers at Sustainable Play. The rotating seasonal menu is full of colourful and nutritious meals that have been created in partnership with a registered dietitian, in consultation with Australian government guidelines.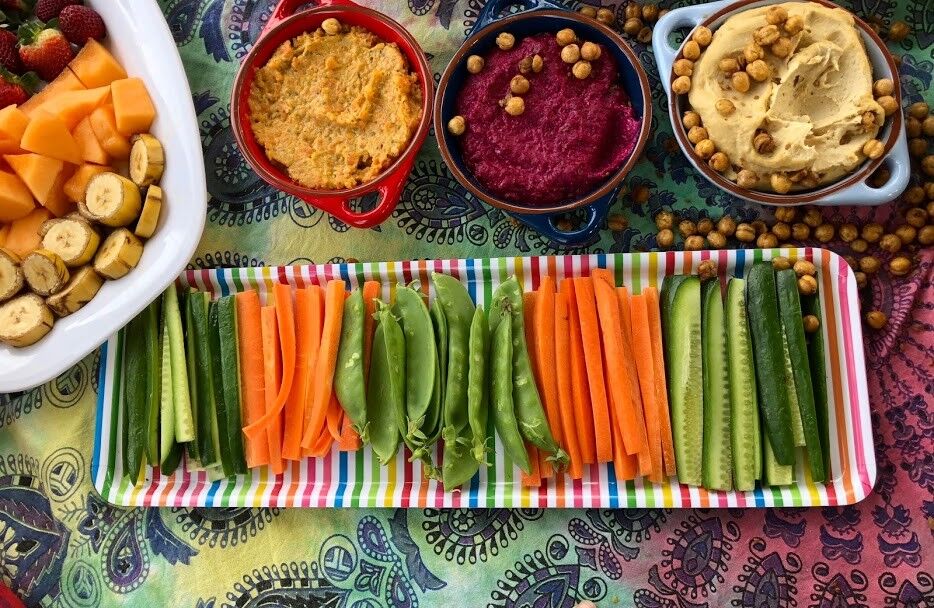 "We believe that eating a plant-based diet is an important part of living more sustainably. The commercial production of meat and animal products uses considerably more environmental resources than the production of plants. Plant-based diets are better for the environment by easing the world burden of water use, water pollution, fossil fuels use, carbon emissions, waste byproducts, deforestation, habitat and biodiversity loss."
Vegan preschool menu
Here's a taste of what's on the menu at Sustainable Play Preschool:
Chickpea 'tuna' sandwich on wholemeal bread
Oatmeal and berry chia pot with soy milk
Pumpkin seed basil spinach peston on wholemeal pasta
Veggie lasagna with sunflower seed cream sauce
Baked potatoes with cashew dipping sauce
Carrot and coconut wholemeal flax pancakes
Tofish and chips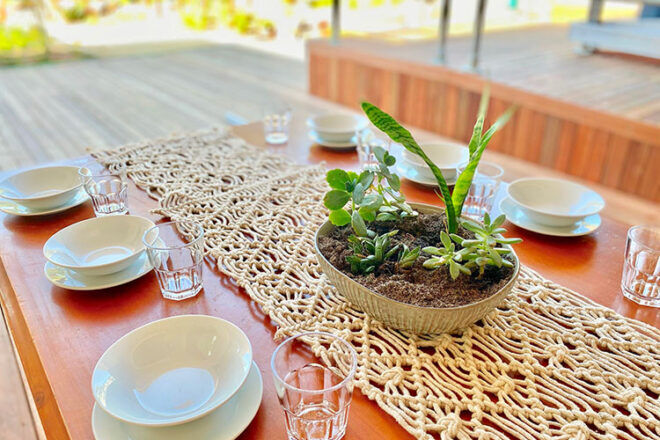 Preschool Director Kristy Parker told Mum's Grapevine that following open days, there's been an overwhelmingly positive response to the menu and the philosophy of Sustainable Play. "We've had comments from community members saying, 'I wish I was back in preschool to eat that food,' waitlist families saying 'If only my child was old enough to come already', and touring families saying 'it's just so peaceful here, I don't want to leave.'
The amount of time children spend engaged in our learning environments tells us that the children are pretty happy with what we've created so far."
The preschool has moved to allay fears about the use of nuts on the menu. "If or when a child with a nut allergy enrols, we have dietitian-approved substitutes ready to switch out after a deep sanitisation of the kitchen and complete removal of nuts from the preschool."
Sustainable Play Preschool is located at 40 Nelson Street, Barnsley, NSW 2278, and is due to open in early autumn. It offers care Monday to Friday, from 7.30am to 6pm.
---
Read next …
Getting your little big kid ready to head off to preschool? These next articles are designed to make it a smooth transition: