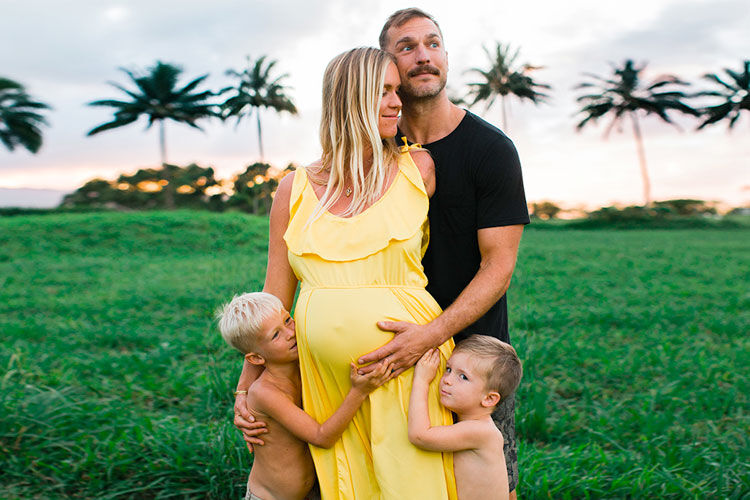 Pro-surfer and shark attack survivor Bethany Hamilton is on cloud nine after welcoming her third baby with husband Adam Dirks.
Adam revealed the news via a video on Bethany's website, saying baby Micah arrived on Valentine's Day.
"I know you guys are probably really wanting to see Bethany and little baby – yes it's a boy," Adam explains on the video. "But they're resting and sleeping. The boys have been excited, we made birthday cookies.
Bethany, 30, and Adam shared an adorable family video revealing their baby news that their boys Wesley, two and five-year-old Tobias are becoming big brothers in October last year. She wrote, "Grateful for more family fun to come!".
"Everything went really smooth. Mumma's happy, she's healthy. We're just so thankful that everything went smooth."
View this post on Instagram
During both of her previous pregnancies, Bethany stayed super active, surfing and even skateboarding her way throughout.
Bethany, who lost her arm in a shark attack at just 13-years-old, was the subject of film Soul Surfer, which was based on her book 'Soul Surfer: A True Story of Faith, Family, and Fighting to Get Back on the Board'.
She's also released several other books – including children's books.