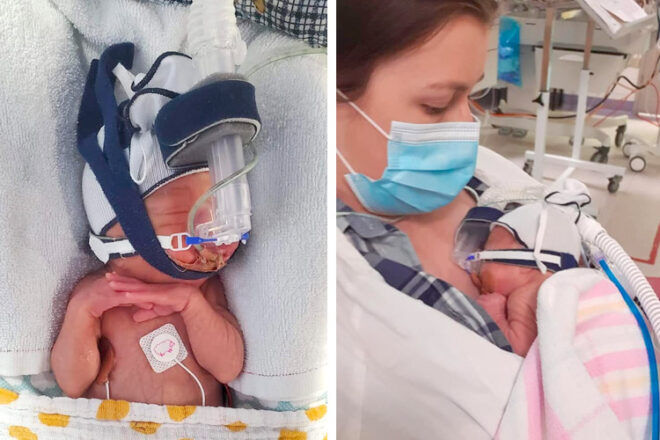 First-time mum Rhiannon Smith had been through more during her pregnancy than she'd ever imagined. Severe morning sickness kept her from working for two months. Then, after just three weeks back at work, she was sidelined with heavy bleeding.
Doctors found a tennis-ball-sized blood clot in her uterus, meaning she was in and out of hospital. It was touch and go whether her little one would make it. But make it he did, with little warrior Oliver James born at just 27 weeks.
And now Rhiannon is counting down the hours until her boy is finally home.
Born too early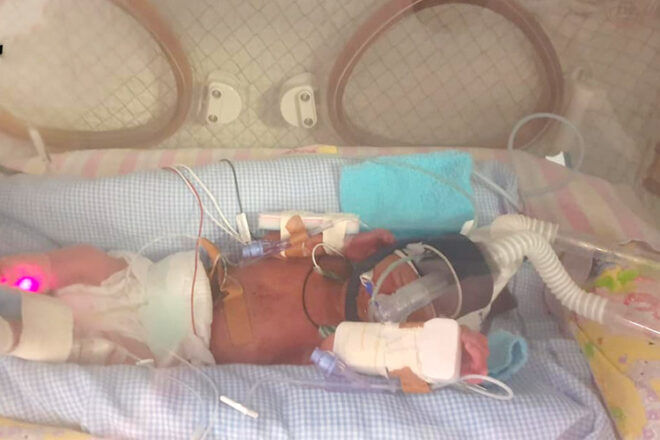 After enduring a rocky start to her pregnancy Rhiannon was diagnosed with a large subchorionic hematoma. It occurs in just one percent of pregnancies and left her consistently hemorrhaging 400ml of blood for three months.
Finally, after her body could take no more, she had yet another rare complication: preterm premature rupture of membranes. And her baby was breech and her placenta disintegrating.
"I experienced intense cramping pain every few minutes and extreme bleeding so we went to our local hospital," Rhiannon told Mum's Grapevine. "They rang around to other Sydney hospitals who would be able to provide better care if bub needed to be delivered early. Whilst my cervix was closed the intense cramping every few minutes did not ease off so was transferred to Westmead.
"Upon arrival, they examined and realised bub's heart rate dropped every time I had a cramping contraction, so they made the decision to do an emergency c-section. I was to be awake for the procedure so received the spinal block and everything and just as they were laying me down and getting hubby in bubs heart rate dropped dramatically so at the last second put me under a general anesthetic."
Little Oliver was born at just 27 weeks via emergency c-section on September 27, 2020. He was just 940g and 32cm. And so started Rhiannon and her husband's long journey. Not only were they watching their son fight for life, but Rhiannon herself was still recovering.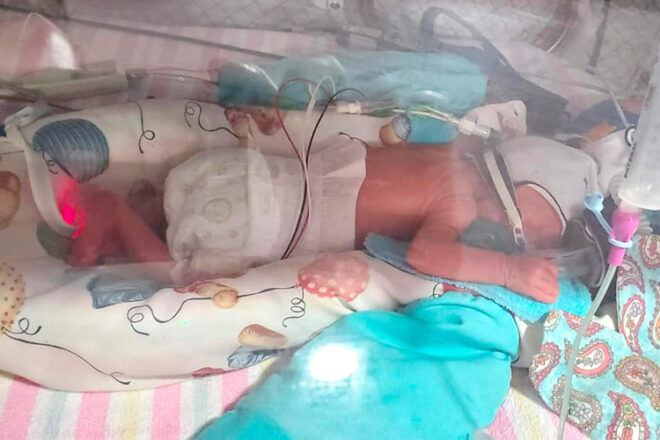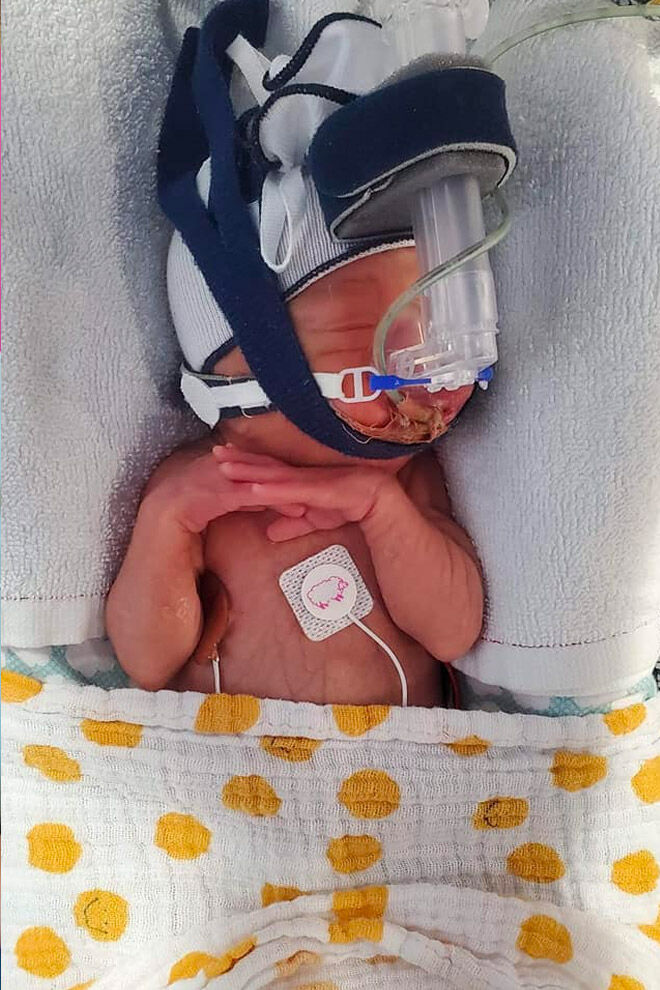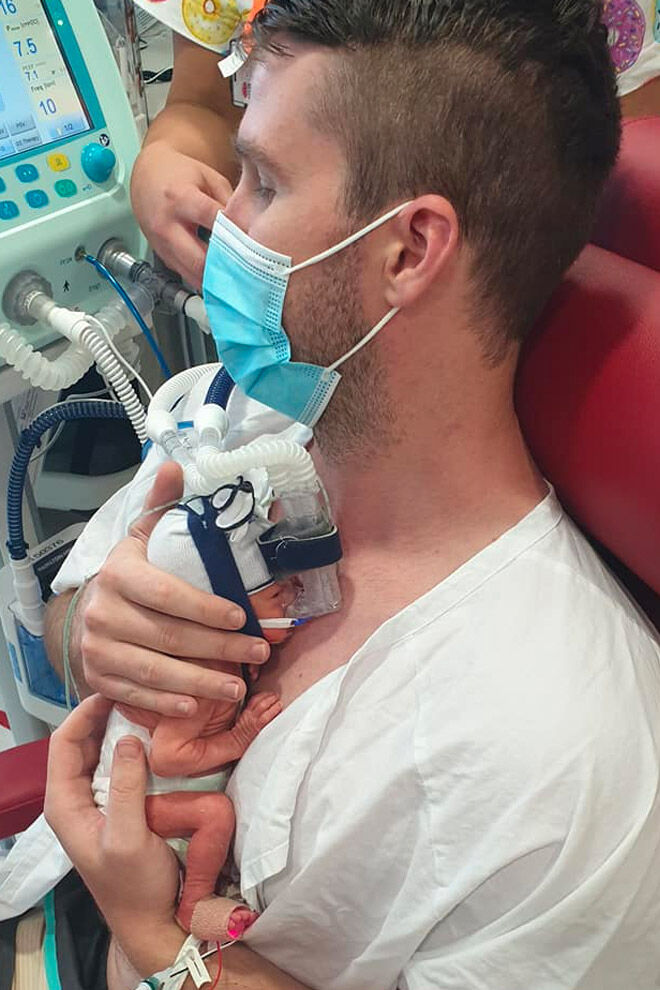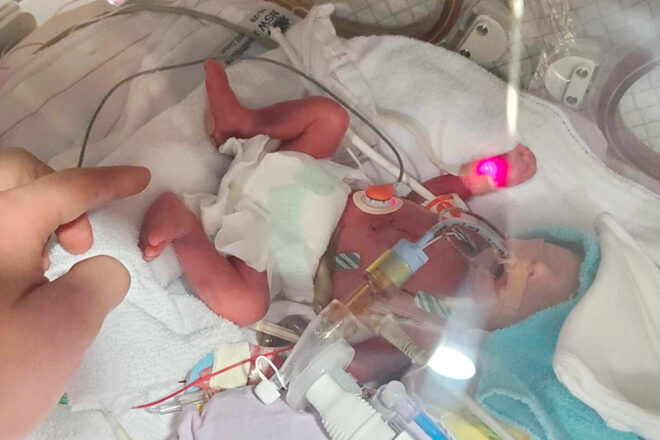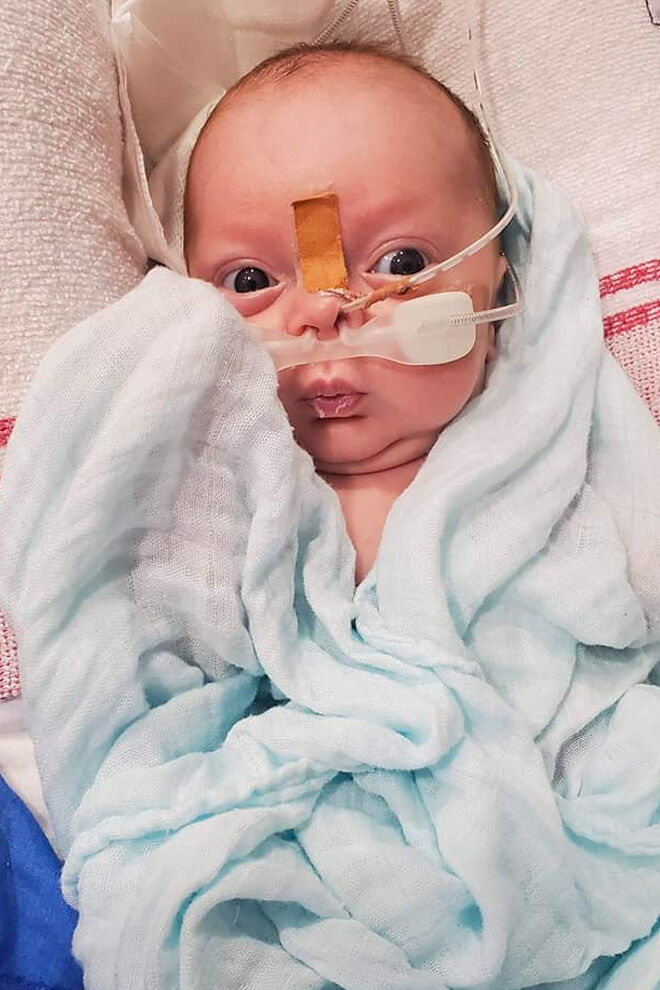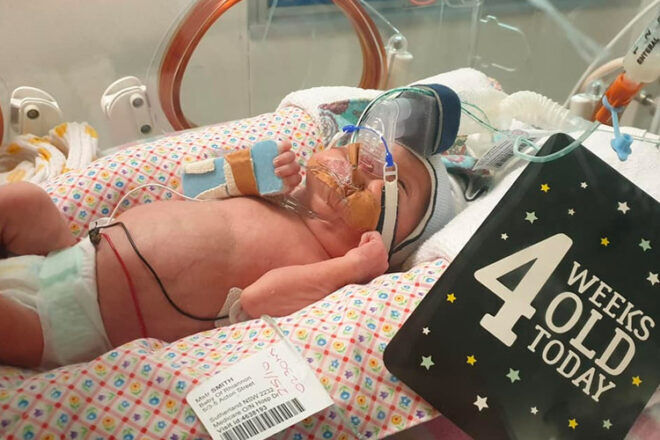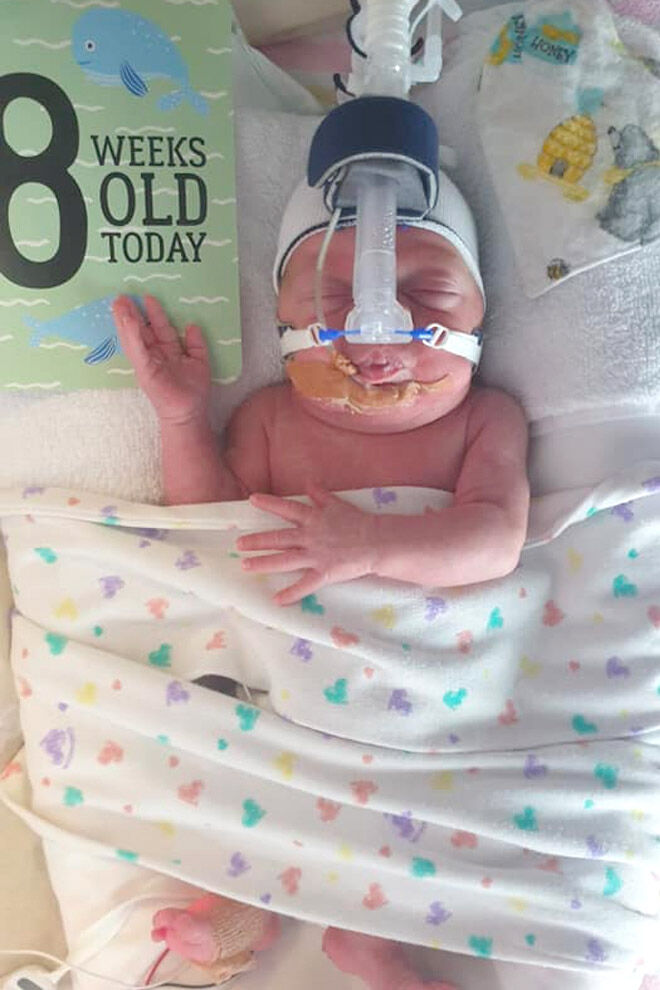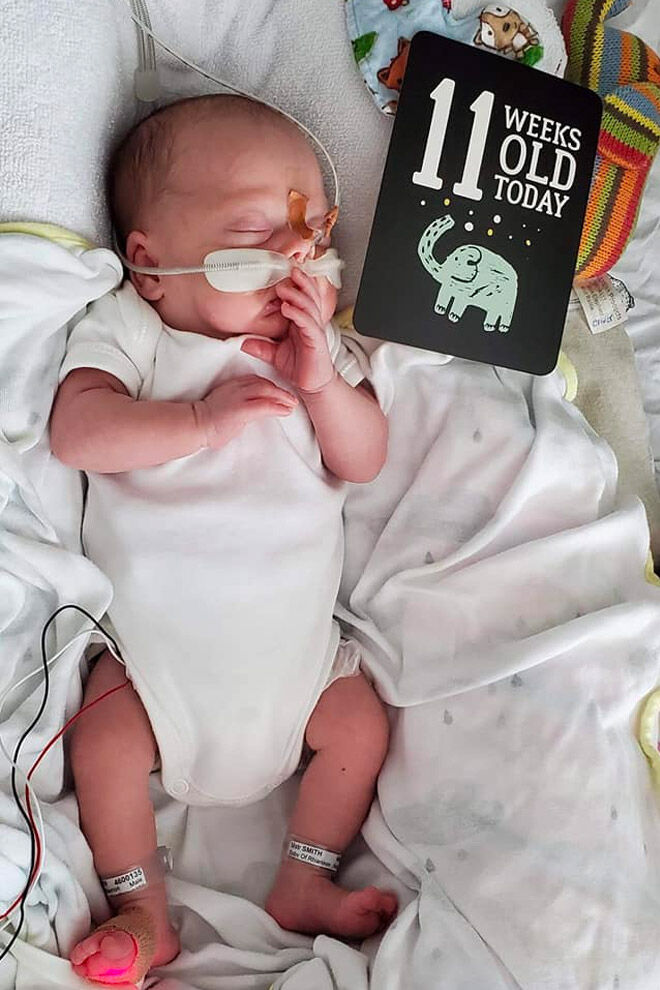 Oliver needed help with breathing, blood transfusions, had reflux, surgery for an inguinal hernia, and has retinopathy of prematurity. But Rhiannon took it all in her stride, saying, "Being a first-time mum I don't know any different. It just became the norm for us."
A much-awaited homecoming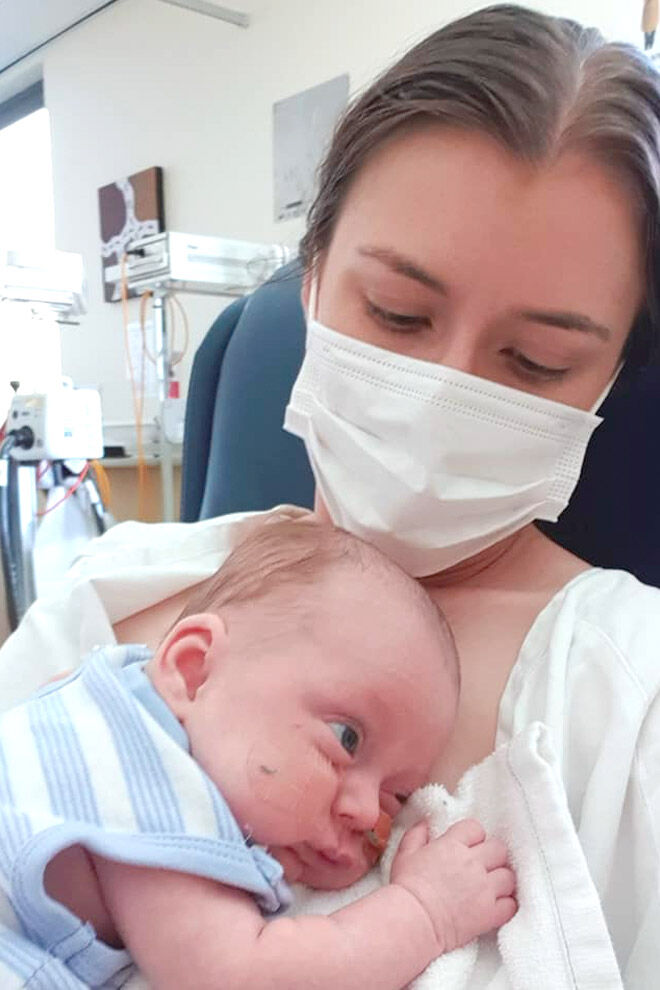 And now, after more than 130 days in hospital, Oliver has finally come home. "After 92 days in neonatal ICU, a further 44 days in special care across three hospitals, one operation and now weighing in at 4.106kg with a length of 51cm. Oliver James is finally home"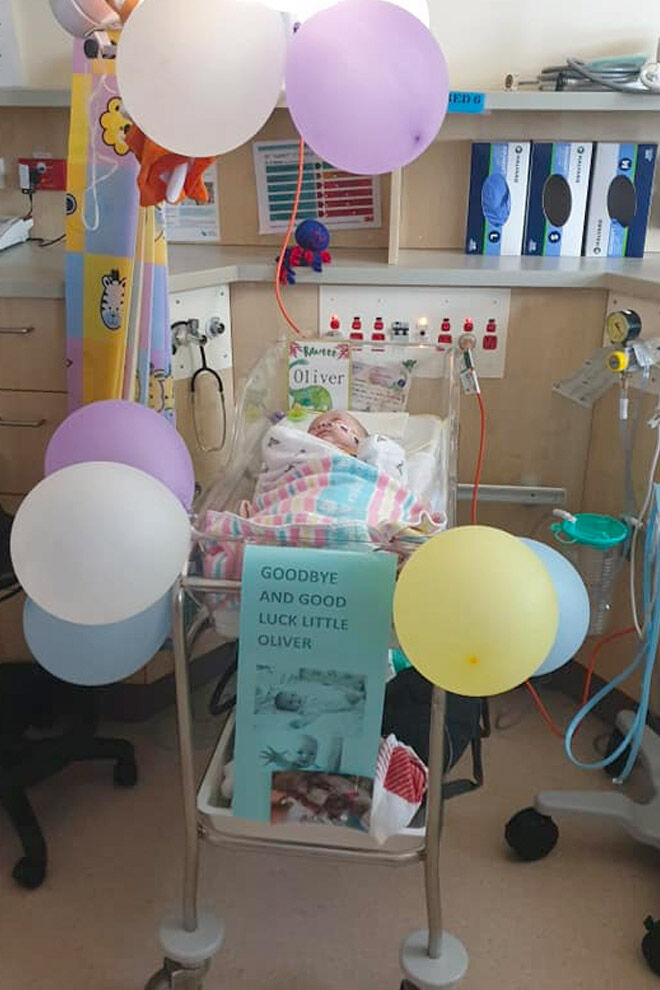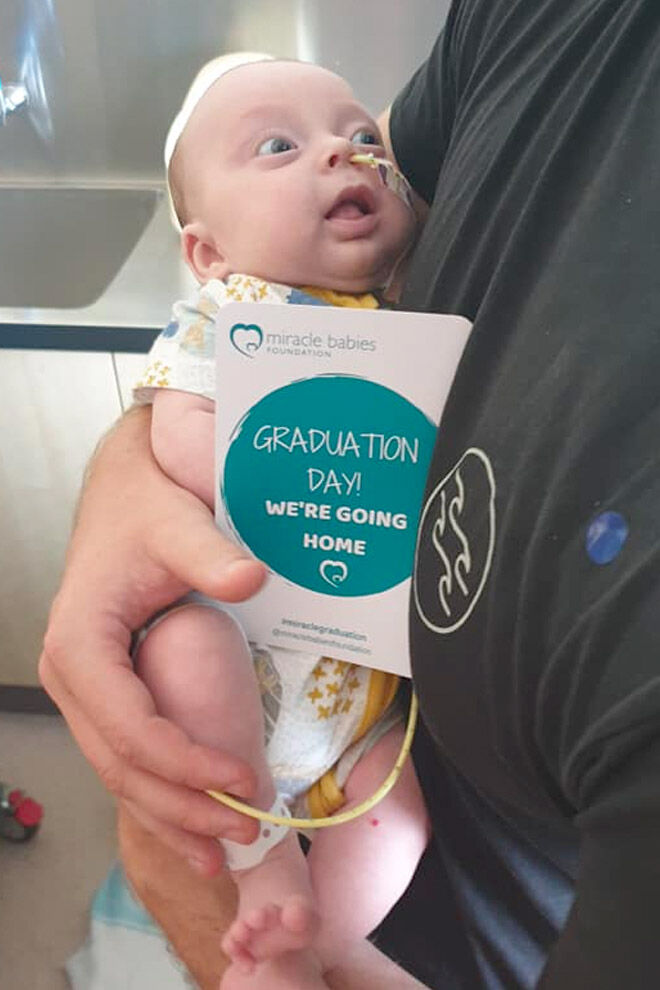 As for other mums journeying through the long road of premature birth, Rhiannon says there is light at the end of the tunnel. "Take it one day at a time, celebrate each little milestone no matter how little, get lots of photos, go with the flow as much as you can they are in the best round the clock care.
"And don't forget to look after yourself too, get some rest and some alone time or one on one with partners. It may seem like a long time in hospital but when it's time to go home it seems like they were born yesterday."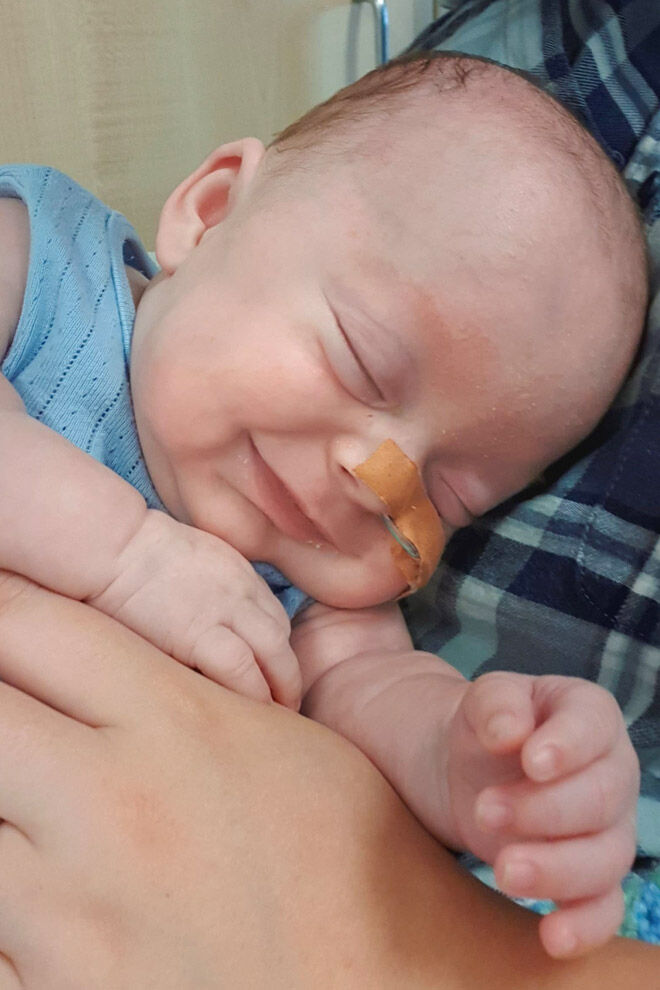 ---
Got your own birth story you're itching to tell? We're always on the lookout for new stories to feature. Submit your birth story.