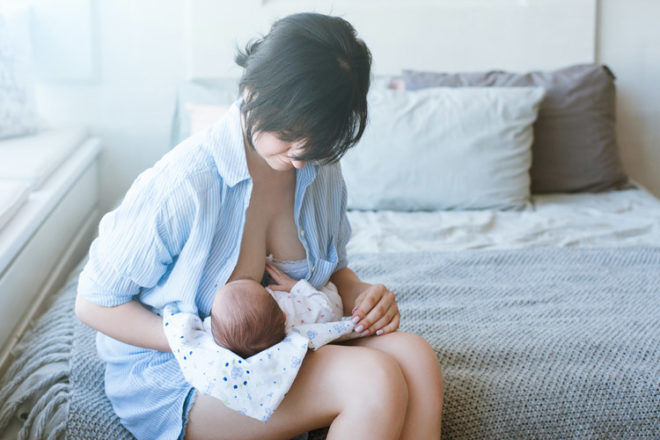 Australia's peak breastfeeding body says it's seeking clarity on behalf of breastfeeding mums as the COVID-19 vaccine is rolled out.
The Australian Government has recommended breastfeeding women can receive the Pfizer COVID-19 vaccine, but the Australian Breastfeeding Association (ABA) says women should've been included in the vaccine trials.
Experts provide information for breastfeeding mums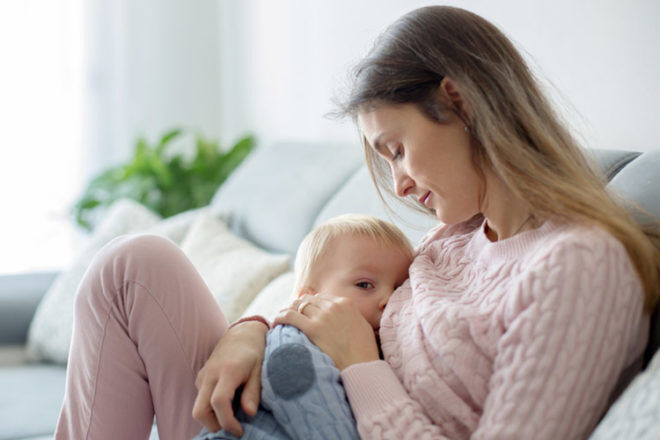 The ABA engaged experts in breastfeeding, vaccination communication, and infant and young child feeding in emergencies in a panel discussion in a bid to provide current information to breastfeeding mothers.
Since the event, held on February 3, 2021, the Australian Government Department of Health has updated its COVID-19 vaccination decision guide for women who are pregnant, breastfeeding or planning pregnancy.
It recommends breastfeeding mothers can receive the COVID-19 vaccination Comirnaty (Pfizer, Australia) at any time. The guide explains, "Comirnaty has not yet been tested in breastfeeding women, but there are no concerns about its safety in breastfeeding women or their babies."
However, the ABA's Senior Manager of Breastfeeding Information and Research Naomi Hull said the organisation is continuing to seek clarity for breastfeeding mums. "(The ABA is) seeking to provide the community with context around the vaccine's mechanisms of action and their personal risk levels, enabling breastfeeding women to weigh up the pros and cons when considering the vaccination."
Breastfeeding women excluded from trials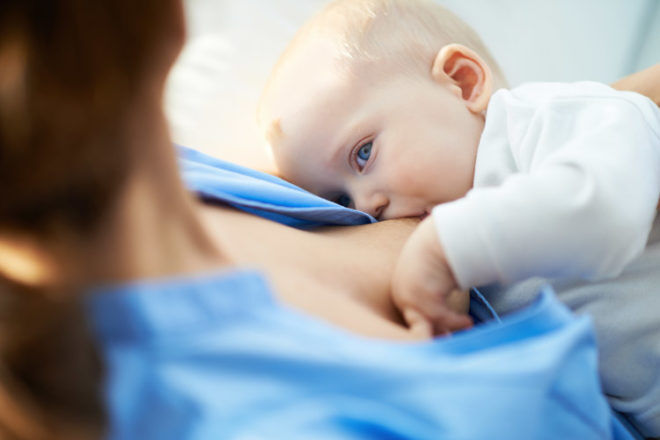 The ABA says with breastfeeding women 'specifically excluded' from the COVID-19 vaccine trials, "there is no data about the safety and effectiveness of COVID-19 vaccines on breastfeeding women and their babies. There needs to be a cultural shift that includes pregnant and breastfeeding women in clinical vaccine trials. Women need to be protected by research, not protected from research."
Infant Feeding Consultant at the World Health Organisation, Nina Chad, told the ABA panel, "It is unethical for providers to abandon their patients to make the decisions by themselves." She said leaving the decision-making up to the mother, "sounds like it is respecting a woman's autonomy (but) really what it's doing is abandoning her to make a decision, to filter information that expert health authorities have found too difficult to process for themselves."
The Royal Australian and New Zealand College of Obstetricians and Gynaecologists said in a statement, "There are no data on the safety of COVID-19 vaccines in lactating women or on the effects of inactivated vector-based vaccines or mRNA vaccines on the breastfed infant or on milk production/excretion. These vaccines are not thought to be a risk to the breastfeeding infant."
---
Join our Facebook pregnancy groups
Expecting a baby? Join one of the closed Mum's Grapevine pregnancy Facebook groups for non-judgemental support from other mums due at the same time as you.
Click here >> Mum's Grapevine Facebook Groups and join your group today.