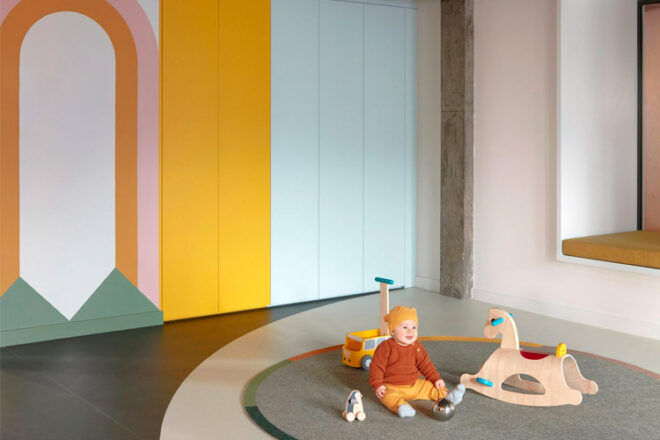 Welcome to an early learning centre that's so sweet it makes our teeth hurt. A muted, yet playful interior has transformed a concrete building in Richmond into a wonderous play and learning space for children.
Award-winning interior designer Danielle Brustman worked alongside Perkins Architects in crafting Brighton Street Early Learning in Richmond (VIC). The result is a calming, welcoming feel with plenty of room to stretch little bodies and minds.
Brighton Street Early Learning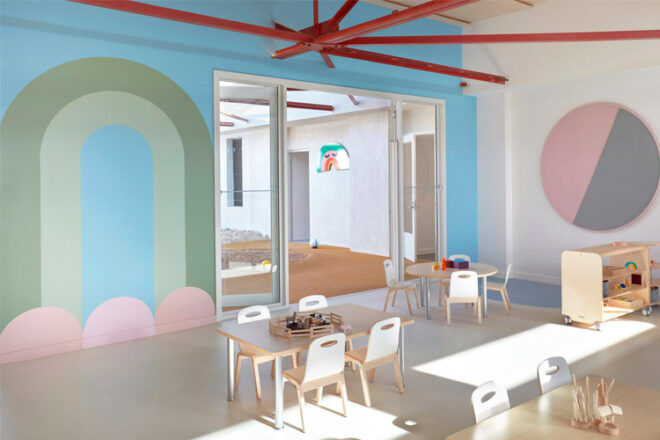 The pastel colours and delightful hand-painted murals work to link each room, and even the outdoor spaces. Each room has a different nature-based theme. There's a bright Sun Room, a subtle Meadow Room and fun Forest Room.
"The forest and river rooms have an autumnal feel to them, while the sun and cloud rooms have a more summery palette and atmosphere," Danielle explained to Dezeen.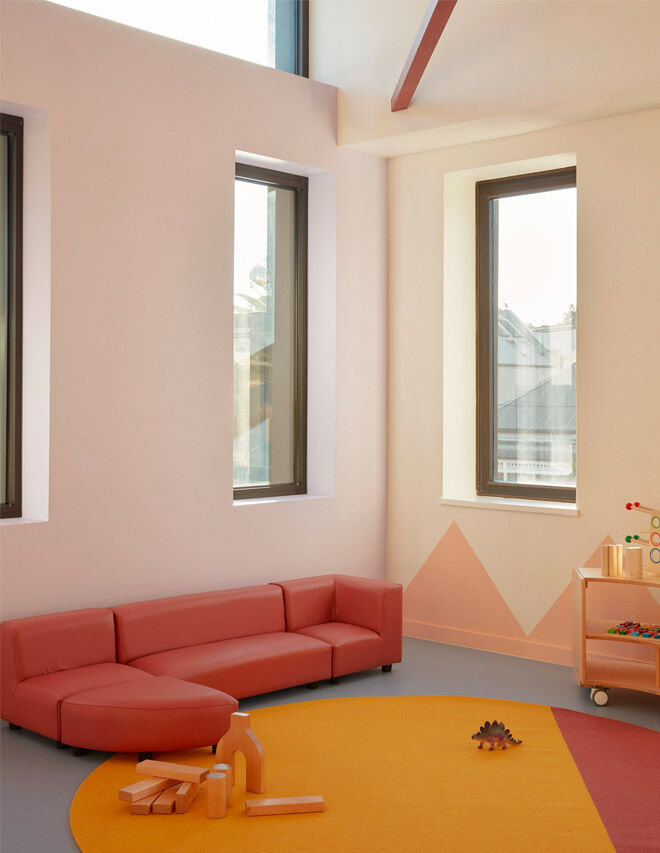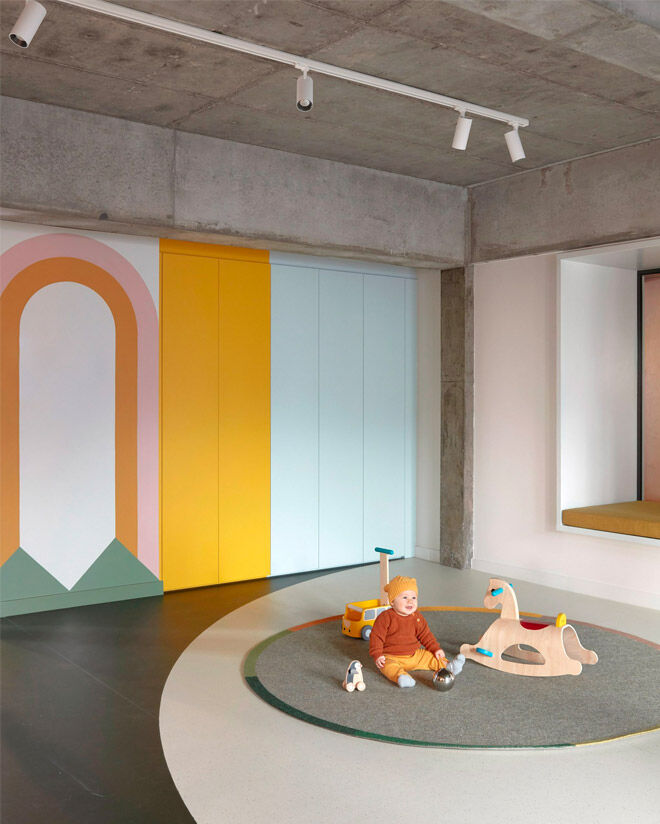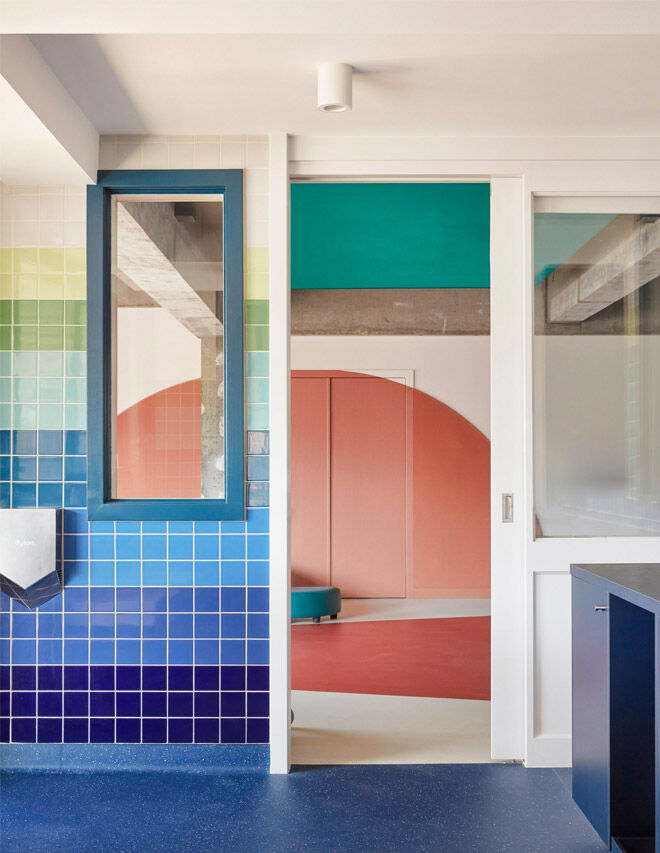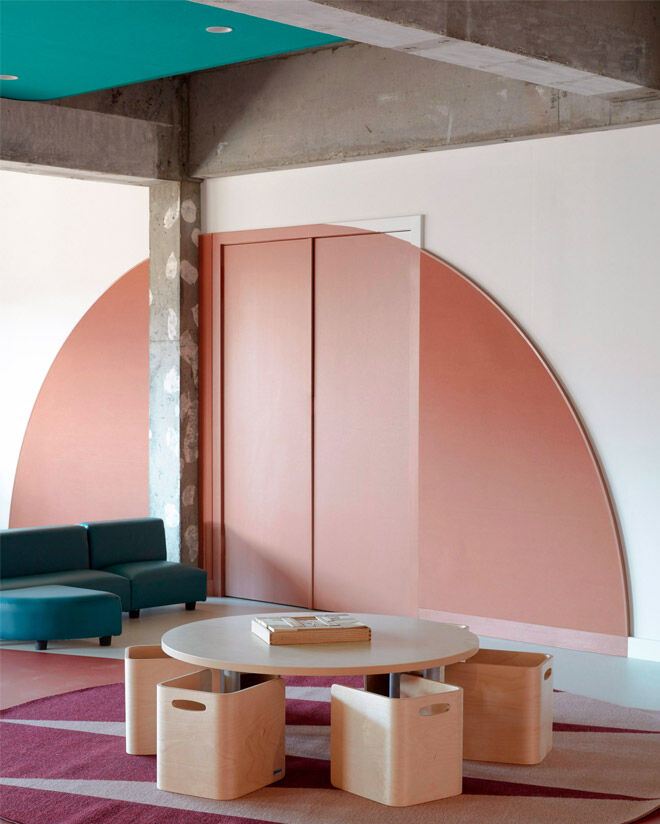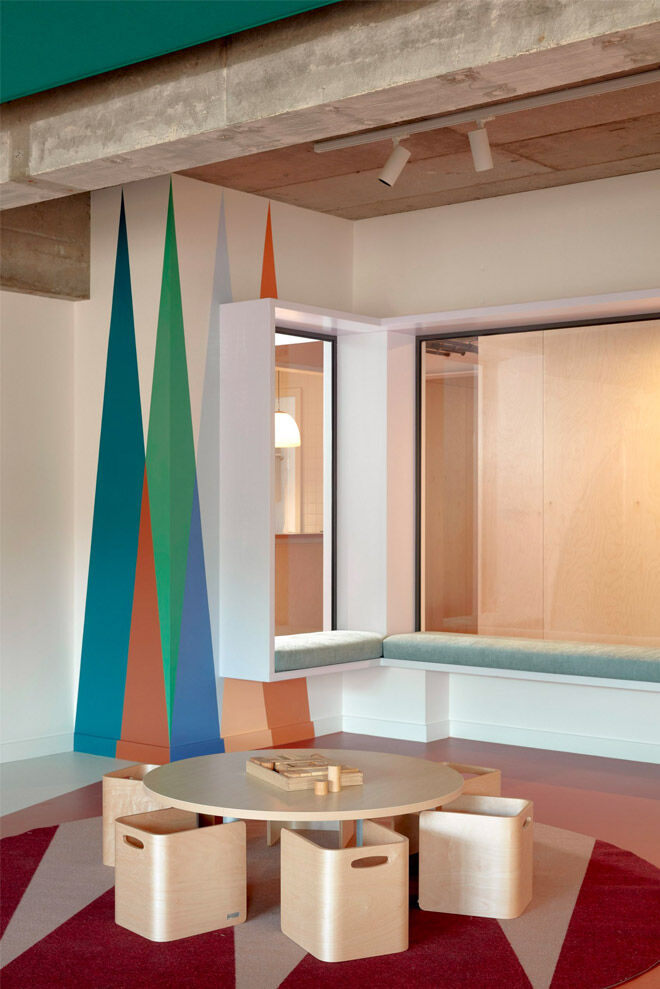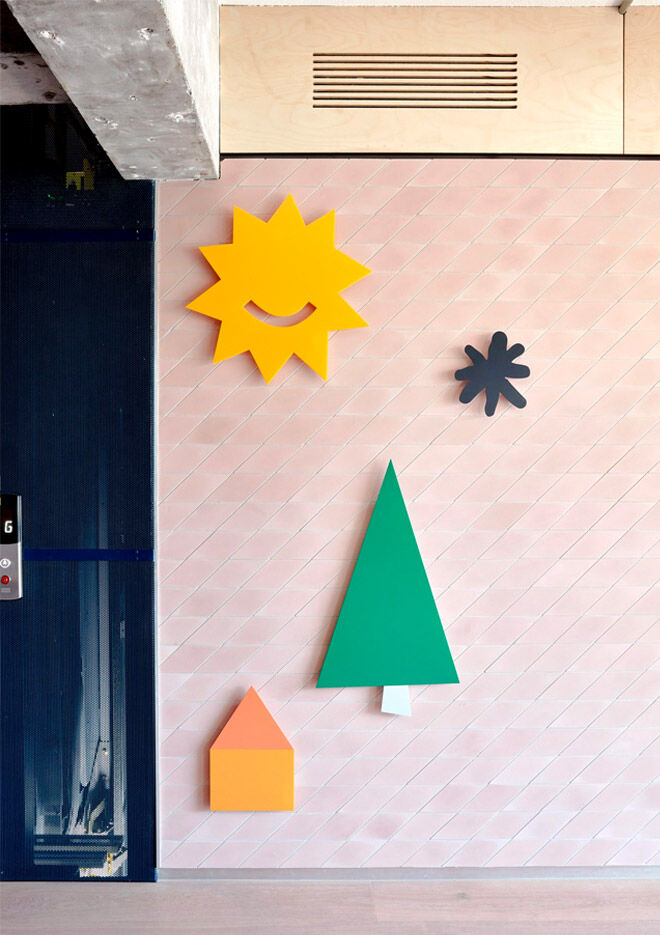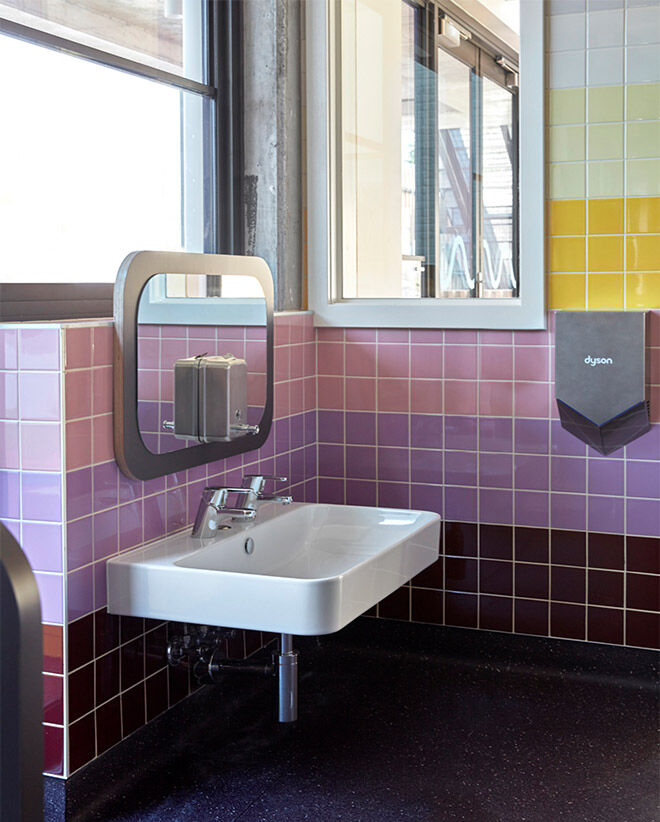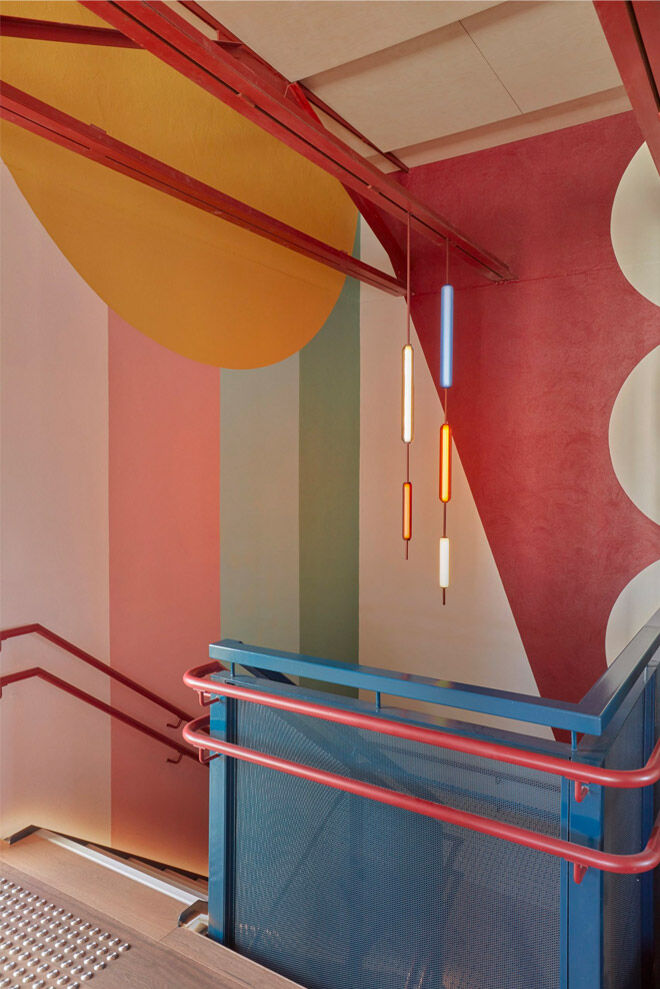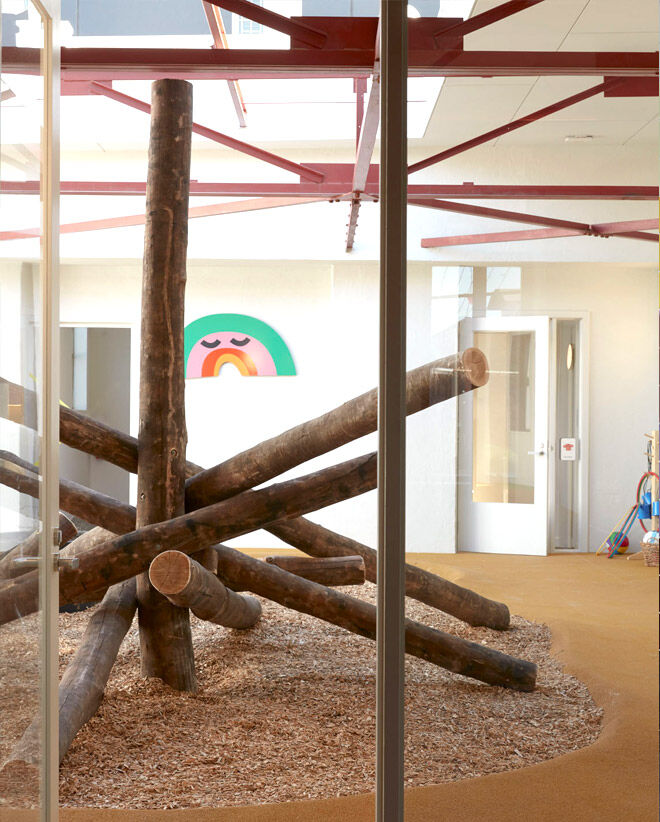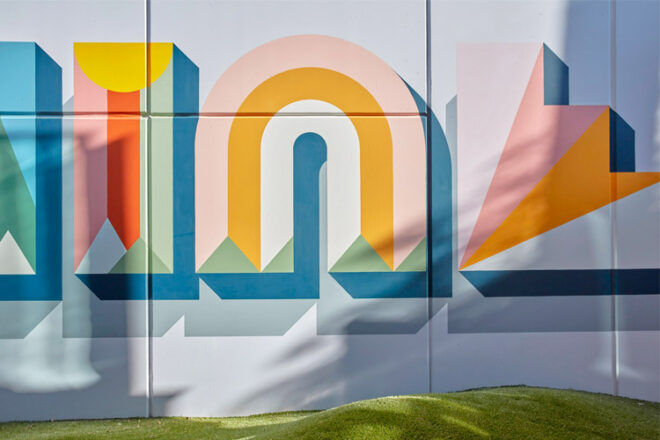 Danielle, who used 47 different colours throughout the centre, told YellowTrace, "Children are so imaginative and less inhibited than us adults," says Brustman. "It made complete sense to me that these spaces ought to be filled with both stimulating and inspiring visuals. I wanted to push the colour palette to its limits. I wanted it to be complex and colourful while still adhering to a level of sophistication, gentleness, and balance."
Even the staircase becomes a feature, thanks to bold blue and a continuation of the sun-themed murals. And the design prowess continues to the exterior.  An upstairs courtyard is part of three large outdoor areas created by a team of early-childhood landscape designers.
The sublime interior of Brighton Street sets the perfect tone for early years learning through imaginative play.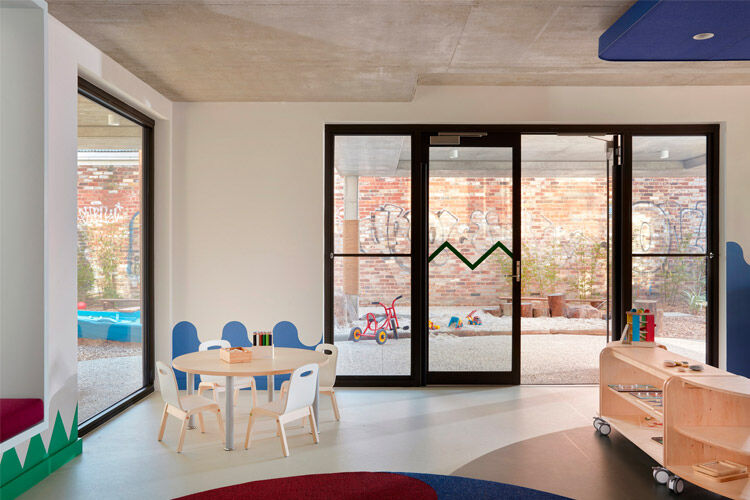 Images: Sean Fennessy
Read next:
For another dose of incredible children's spaces, head to these articles next: