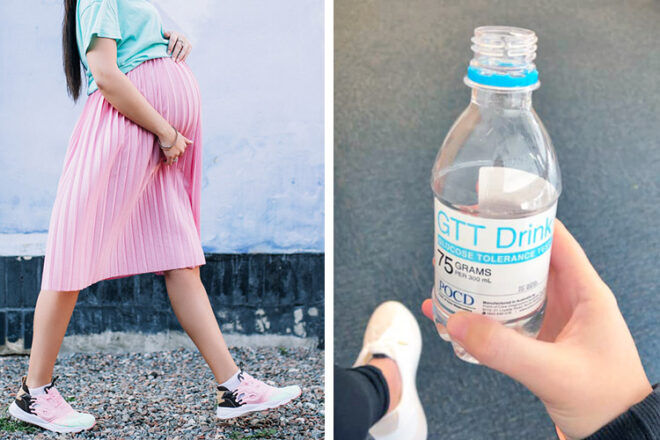 The traditional glucose tolerance test may be shelved in favour of a quick blood test.
Researchers say the alternative test means pregnant women won't have to sit through the current hours-long gestational diabetes test. And it's all come about thanks to Covid-19.
Prior to the pandemic, more than 300,000 pregnant Australian women undertook a glucose tolerance test (GTT) between 24 and 28 weeks. It involves fasting for several hours, drinking a glucose drink and waiting for up to three hours while undergoing blood tests.
But during Covid-19 restriction, doctors didn't want pregnant women waiting in pathology labs for hours, so a one-off, fasting blood test was used instead.
 New gestational diabetes test alternative
"A reduction in unnecessary glucose testing may well be one of the silver linings to the cloud cast by COVID-19," said Royal Brisbane and Women's Hospital Foundation CEO Simone Garske. "To think RBWH Foundation-funded research may reduce the need for this test for potentially thousands of women each year is extremely exciting."
Queensland introduced the test and it was quickly rolled out to other states. Researchers now want to evaluate the impact, with the possibility of having Australian guidelines changed.
"The goal of the research is to see if these changes are worth continuing beyond the pandemic in Australia," explained RBWH researcher Dr Susan de Jersey. "We hope our formal review will confirm that outcomes for mothers and babies is as good as sending all pregnant woman for an oral glucose tolerance test. These changes could save time for women and clinicians, as well as reduce costs associated with unnecessary testing."
The RBWH is now looking for women who have experienced both the GTT and new blood test alternative to share their experiences. Registration is via an online form.
Read next …
Pregnant and want to know what's in store? Here are the articles you need to read next:
https://www.facebook.com/mumsgrapevine/posts/10157999425694735