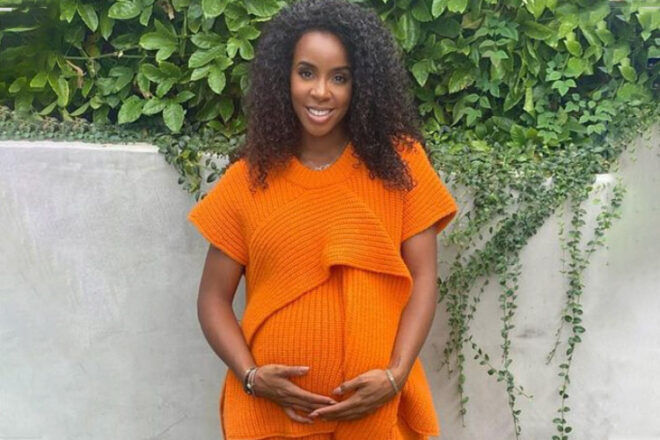 Singer Kelly Rowland has given birth to her second son, after her surprise pregnancy announcement in October last year.
Baby Noah Jon Weatherspoon is the second son for 39-year-old Kelly and her husband Tim Weatherspoon. Their eldest boy, six-year-old Titan Jewell Weatherspoon, makes an adorable appearance on Kelly's Instagram baby announcement.
View this post on Instagram
The former Destiny's Child singer revealed her pregnancy on the front cover of Women's Health magazine in October last year, captioning the images with: "SURPRISE!!"
In the issue, she explained that she and her husband had 'loosely' spoken about having another baby, "Then COVID happened. And we were just like, 'Let's see what happens.'"
View this post on Instagram
Kelly managed to fall pregnant very quickly, but told the magazine she was cautious about revealing her joy while the world was in so much turmoil. "But you still want to remind people that life is important," she said. "And being able to have a child … I'm knocking at 40's door in February. Taking care of myself means a lot to me."
View this post on Instagram
Join our Pregnancy & Baby Groups
If you're expecting your own little bundle of joy, join one of the Mum's Grapevine Facebook pregnancy or baby groups and talk babies 24/7 with thousands of other mums all due, or who had babies, around the same time as you.
Click and join your group today!