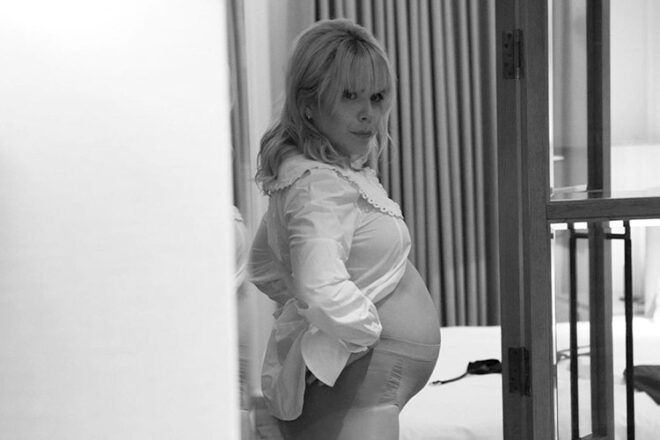 Singer Paloma Faith is keeping it real after the birth of her second baby, revealing that she's been diagnosed with acute engorgement.
Paloma and her partner Leyman Lahcine welcomed their second bundle of joy earlier this week, after enduring six rounds of IVF treatments last year. She took to Instagram to reveal she had a planned c-section , giving birth to another little girl. Paloma has been candid with her fans throughout her pregnancy, and has now shared the details of her postpartum struggles.
"Well I'm not pregnant anymore! I had a planned c section yesterday and I'm in a lot of pain and didn't sleep last night but it's worth it to see and meet the new little cherub I have in front of me," Paloma explained. "It's been about 30 hours and already I'm exhausted, sore and my nipples are on fire with a baby piranha that wants to kill me. On them every few hours but I am of course elated!
View this post on Instagram
"This baby couldn't be more loved or wanted if she tried (yes I have two gals). I'm now going through the constant worry of bottle vs breast, last time I breastfed exclusively and I think it was too hard! I don't know if I wanna put myself through that this time … but I'm trying anyway. And my nipples are on fire. Lost a litre of blood and I'm in so much pain despite the pain killers. The joys!"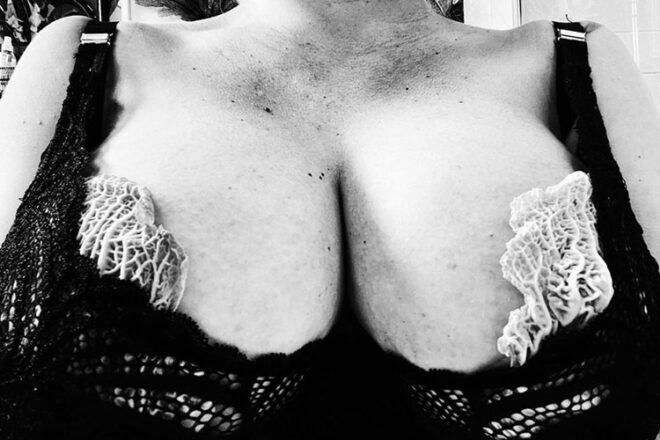 Paloma also revealed her day three struggles as her milk came in. "I've been diagnosed with acute engorgement. This means I have too much milk and the baby isn't big or strong enough to drain it and get it out. It's painful. The boobs are rock hard. I'm trying massage while feeding, it hurts so much like a deep tissue massage and not much is helping. Hot showers/massage/hand expressing and poor baby is really over it with the exhausting hard work she needs to do to get the milk out of all those swollen blocked ducts. I've been told it should settle. Let's hope I don't end up in a and e with it before that! This is some next-level pain! Mum life is REALLLLLLL."
The English actress and songwriter and her partner are already parents a four-year-old daughter, whose name they've never revealed. In fact, the 39-year-old only recently revealed their first child is a girl.
Paloma's difficult pregnancy
Paloma announced her second pregnancy on Instagram last year saying, "It is with extreme pleasure that I announce I am pregnant. I am going to be releasing new music at this time and I wanted to feel free in my body as it changes before all our eyes! I love my job and can't wait for you all to hear my fifth album and I will be out and about playing as much as this crazy time will allow (also a tour next year).
"I am not a skinny pregnant person and I am also high risk in pregnancy so would like to ask the media not to run after me to get unflattering shots as anxiety is detrimental to me and my baby."
View this post on Instagram
She's since detailed the many pregnancy ailments she's endured, including heartburn, indigestion, sciatica, water retention and UTIs. "This baby better be a nice person at the end of it all haha! That's all you can hope for!" she added. The colourful singer says her first birth was 'very traumatic' and that she's 'prone to postpartum depression'.
Paloma also released a new album during her pregnancy and admitted promoting it was at times a struggle. "I don't do pregnancy in a neat way and I am an emotional wreck. It's hard to go on TV and sing a song I love and wear a glittery catsuit (and have a cold sore due to being run down from overwork), but I just do it because I don't feel the alternative is an option (e.g hiding away and not doing what I love which would send me mad). So to all the women out there who are feeling insecure about their bodies (pregnant or not) because of the pressure we put on ourselves or that society puts on us, it's ok not to feel ok. We are who we are."
Pregnancy complications
She explained late last year that she'd failed an initial gestational diabetes test. However, she passed a second. Paloma also outlined her fears of Covid in several tweets, saying it was causing her anxiety to go 'through the roof'.
"Some people I knew approached me in the park yesterday as I was taking my little one for a walk for some exercise and I felt like I was going to break down into tears begging them not to come near as I scrambled to put both our masks on. They were so kind and empathetic and kept away but I vowed that would be the last time I step outside my house again until the baby is born. I couldn't help thinking about all the effort that goes into trying to conceive a child through IVF.
View this post on Instagram
View this post on Instagram
View this post on Instagram
Paloma also had several scares during her second pregnancy, including cramping and concerns with her placenta in January. "I went to the hospital yesterday for a scan. The placenta is still previa but baby doing ok."
Paloma previously opened up about suffering a miscarriage.
"Last year I was trying again and it was strange because once my daughter turned 18 months I suddenly was like: 'I want another one. This is the best," she explained on the Happy Mum Happy Baby podcast. "hen I had a miscarriage and it's sort of an ongoing thing. It's tense. It's not very sexy."
We're so happy for this beautifully honest mumma to welcome her rainbow baby into the world.
---
Join our Facebook pregnancy groups
Expecting a baby? Join one of the closed Mum's Grapevine pregnancy Facebook groups for non-judgemental support from other mums due at the same time as you.
Click below and join your group today.