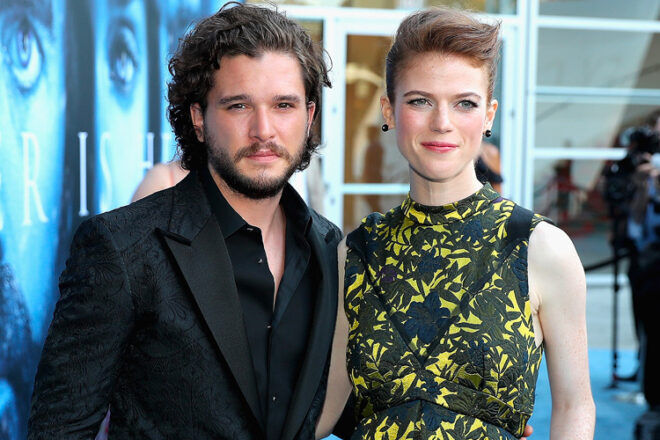 Game of Thrones stars Rose Leslie & Kit Harington are officially parents, welcoming their first wildling together – a baby boy.
The notoriously private couple stepped out this week with their new addition in London; their reps confirming they're 'very, very' happy to have welcomed a son.
View this post on Instagram
Rose confirmed her pregnancy in September last year, with a spectacular photoshoot for UK digital magazine MAKE.
In an interview with The New York Post in October she said, "I am thrilled to be expecting. And I can't wait to meet the new member of our family!"
View this post on Instagram
The super cute couple married in Scotland in 2018, and dating since 2012. Kit admitted to falling for Rose during filming for the second season of Game of Thrones in Iceland.
"Because the country is beautiful, because the Northern Lights are magical, and because it was there that I fell in love," he told Vogue Italia. "If you're already attracted to someone, and then they play your love interest in the show, it becomes very easy to fall in love…"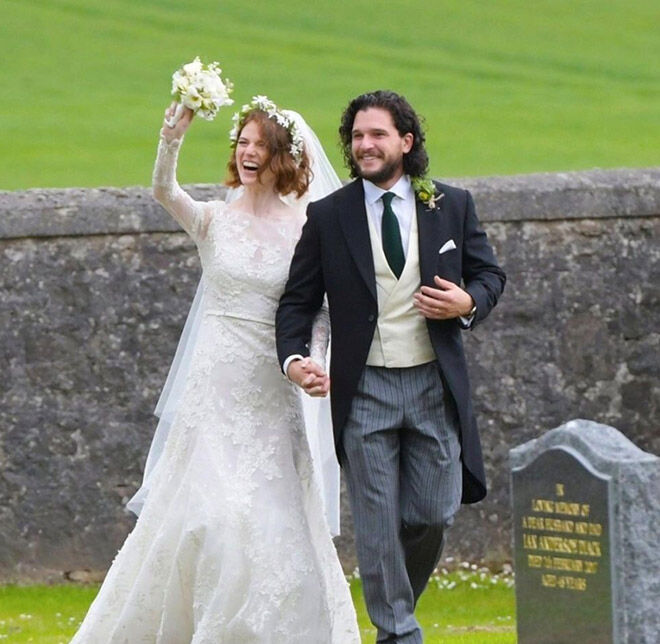 We're so happy that Ygritte and Jon Snow actually did get their happy ending!
Join our Facebook pregnancy groups
Expecting a baby? Join one of the closed Mum's Grapevine pregnancy Facebook groups for non-judgemental support from other mums due at the same time as you.
Click below and join your group today.