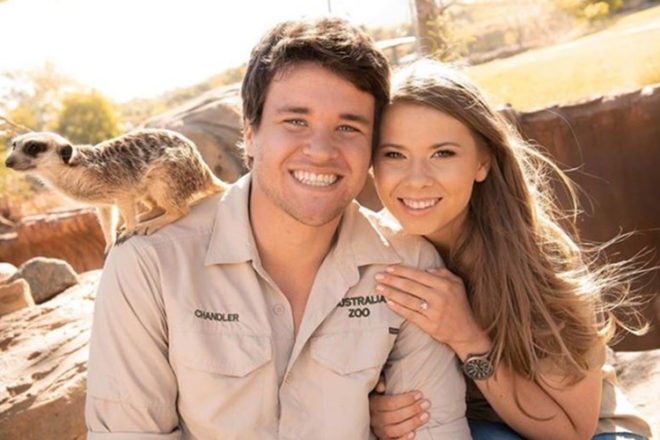 Bindi Irwin and husband Chandler Powell's little wildlife warrior is here! The adorable couple just announced the arrival of their daughter, who's middle names are a heartfelt tribute to her grandfather, Steve Irwin.
Bindi revealed her little girl was born yesterday on the couple's wedding anniversary, writing, "Celebrating the two loves of my life. Happy first wedding anniversary to my sweetheart husband and day of birth to our beautiful daughter. Grace Warrior Irwin Powell. Our graceful warrior is the most beautiful light. Grace is named after my great-grandmother, and relatives in Chandler's family dating back to the 1700s.
View this post on Instagram
"Her middle names, Warrior Irwin, are a tribute to my dad and his legacy as the most incredible Wildlife Warrior. Her last name is Powell and she already has such a kind soul just like her dad. There are no words to describe the infinite amount of love in our hearts for our sweet baby girl. She chose the perfect day to be born and we feel tremendously blessed."
The new parents also shared the very first photo of their bundle of joy – and they look every bit the besotted mum and dad. Chandler wrote, "After waiting for you to arrive for the last nine months, finally meeting you has been the best moment of my life. You have a big life ahead of you and no matter what, you will be surrounded by a whole lot of love. Thank you for gracing your beautiful mother and me on our wedding anniversary, so excited to have you home."
Bindi shared a glimpse into her baby girl's nursery early this year. The couple have been busy during Bindi's final days of pregnancy, releasing a new Baby Wildlife Warrior range just a few days ago.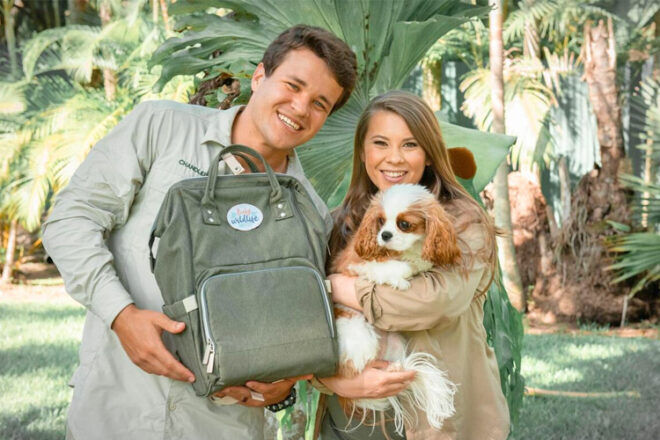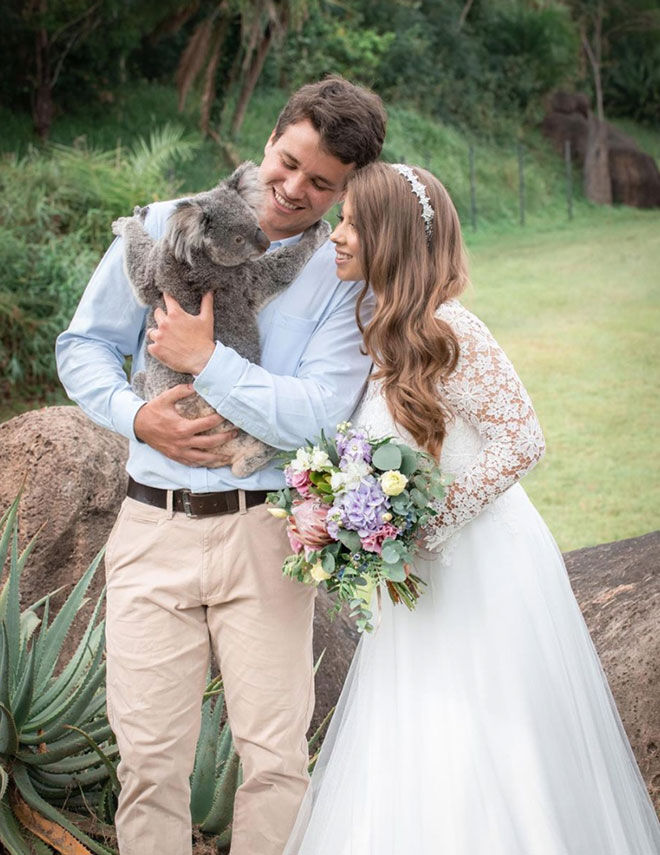 The pair married in an intimate ceremony at Australia Zoo in compliance with COVID-19 social distancing restrictions in March last year.
Read next …
Got your own little bundle on the way? Head to these articles next: