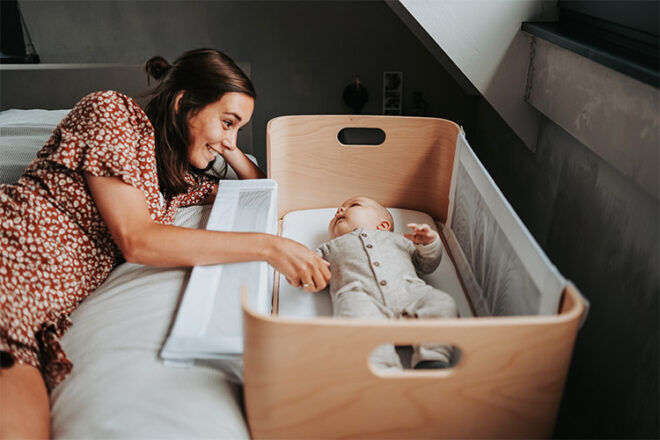 Many babes struggle with sleep during their early months, so a co-sleeper bassinet is a great solution for soothing bubba back to sleep without you having to leave the bed.
Drop-down sides offer parents quick and easy access to bae for settling and feeding throughout the night. And positioned at the side of the bed, co-sleeper bassinets offer babies their own safe sleep space, one where nighttime cuddles are never too far away.
What is a co-sleeper?
A co-sleeper bassinet is a separate sleeping area for babies that can be placed right next to the parent's bed. Co-sleeping, on the other hand, is when parents sleep in the same bed with their baby.
This article is about co-sleepers, not co-sleeping, which according to Raising Children is not recommended as a safe sleep practice.
What to consider when buying a co-sleeper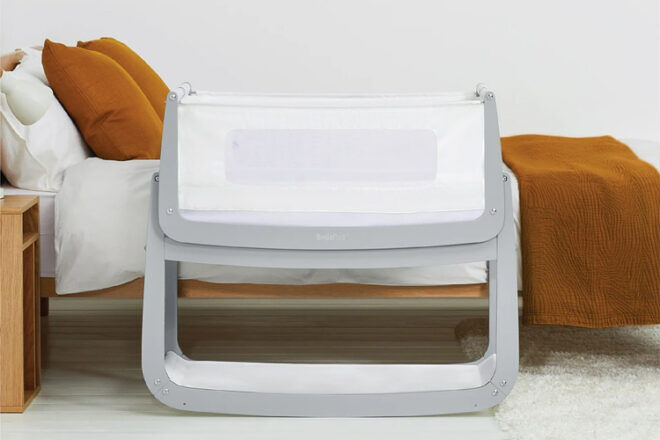 Here are some of the key features to look for when buying a co-sleeper:
Adjustable height and tilt – A co-sleeper that can be adjusted will enable you to set it to the correct height for your particular bed. Tilt adjustments can be useful for helping to relieve bub's reflux in those early months.
Breathability – Good airflow is important wherever baby sleeps, so look out for breezy mesh or cot-style sides that allow fresh air to flow through.
Safety – There are currently no Australian safety standards for co-sleepers, however, some manufacturers mention they comply with the older standards for Rocking Cradles.
---
5 co-sleepers for keeping baby close
To help you find the right co-sleeper for your family, we've compiled this handy list to get you started in your search.
Some brands have offered exclusive offers for Mum's Grapevine readers. These offers may include exclusions and expiry without notice. Please direct all inquiries directly to the linked website.
In no particular order, here they are:
1. SnuzPod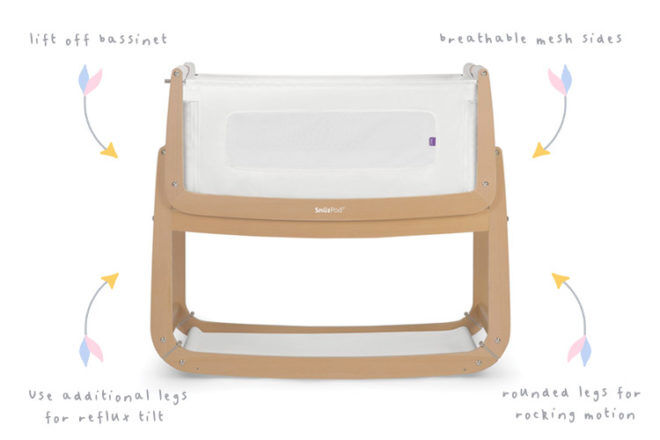 It's the feature-packed unit that works as a stand-alone crib or as a co-sleeper bassinet. Available in seven gorgeous colour schemes, it's fitted with an innovative ComfortAir system and a zip-down wall to keep you close to bubba through every stretch and sigh.
Edwards & Co Discount Code:
Use code 'MGV15' for 15% off SnüzPod4 bassinet.
---
2. Bednest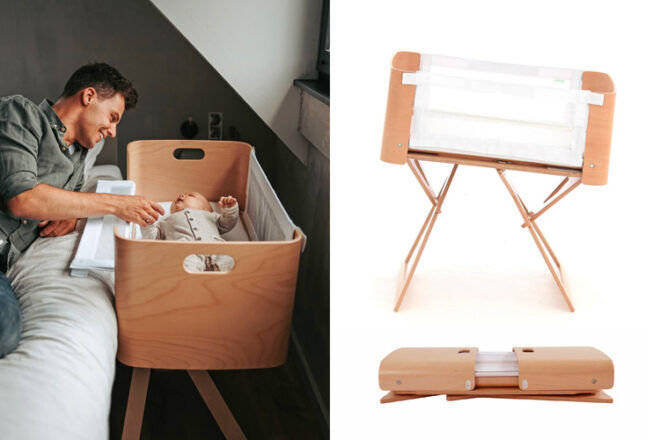 It's not just a co-sleeper, it's also a free-standing bassinet and a Moses basket. It boasts a height-adjustable stand and can even be tilted to help relieve baby's reflux. And when it's time for your growing human to move on to the cot, it folds flat for simple storage.

---
3. Linea by Leander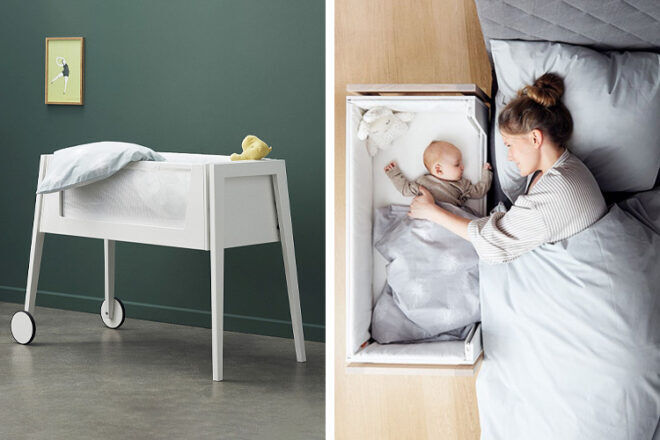 With retro-style wheels and angular lines, this is a sleek co-sleeper for the modern home. Adjust the frame to match the height of your bed for nighttime, and when it's time for babe's daytime nap, use the smooth wheels to maneuver the bassinet to the perfect spot.

---
4. Troll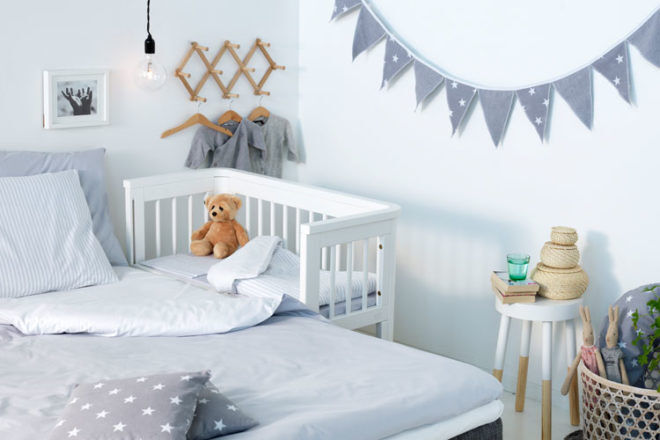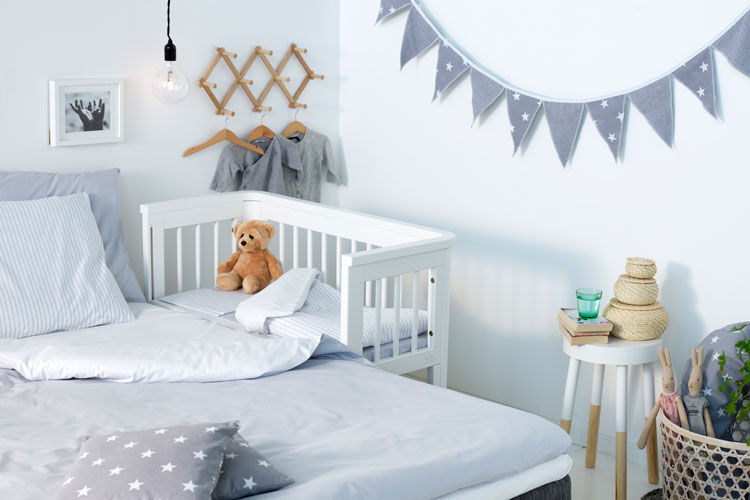 With an airy design, this Scandi-inspired co-sleeper is packed with handy features. The drop-down side makes accessibility and nursing a breeze while the addition of castors ensures a smooth ride when repositioning it in the nursery as a stand-alone bassinet.

---
5. Babyrest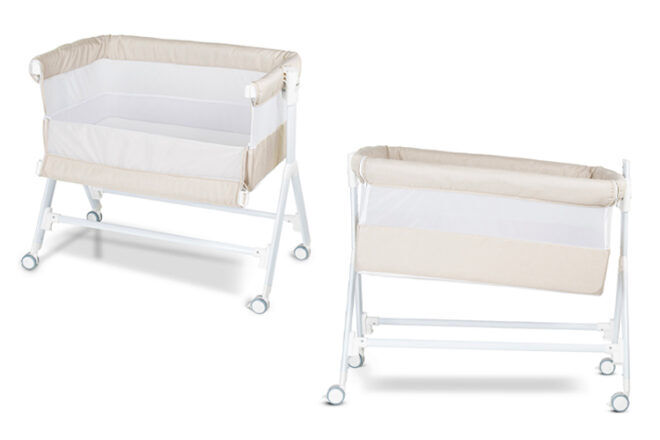 This feature-packed two-in-one bassinet and co-sleeper comes fitted with mesh walls for optimum airflow and visibility of precious babes. Height adjustable to eight positions, it has an anti-reflux recline position and four swivel wheels for ease of movement.

---
This post includes affiliates and/or paid inclusions. See our Disclosure Policy.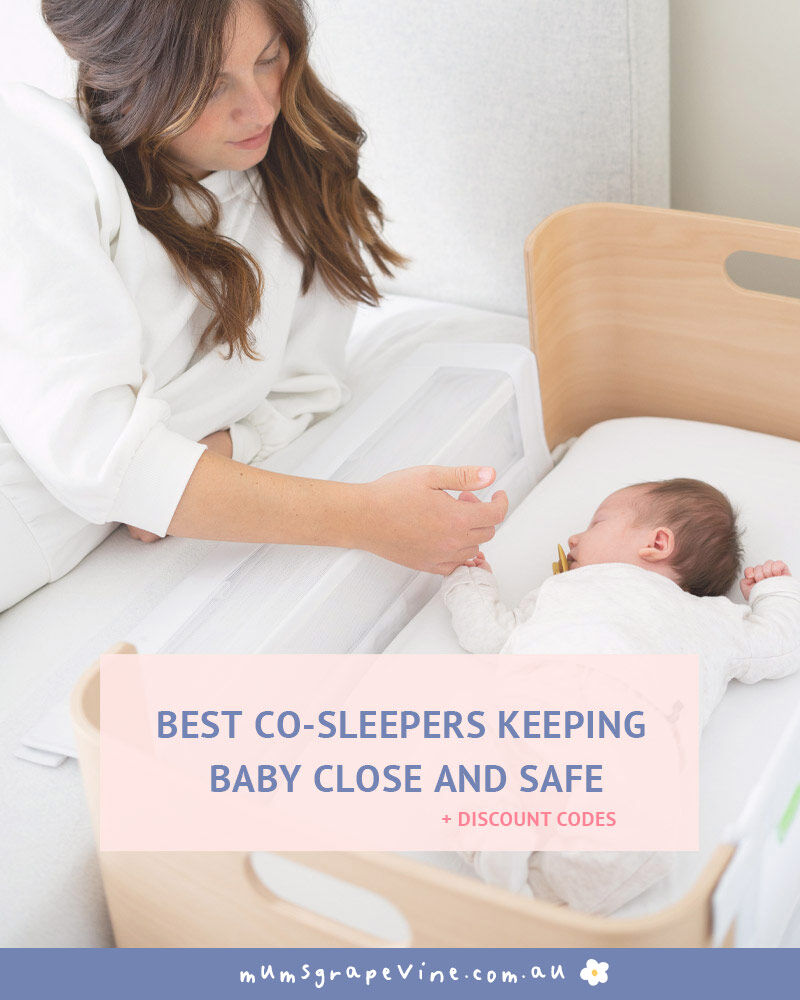 Know a brand of co-sleepers we should add to our list? Contact us and let us know.
Read these roundups next ….
Continue your search for the best co-sleeper
Looking for a co-sleeper bassinet and still not sure if any of these are right for you? Join one of the Mum's Grapevine Facebook Baby Groups and ask thousands of other mums what they recommend. They are grouped together based on your baby's birth date so everyone is going through the same stages at the same time.
Click here >> Mum's Grapevine Facebook Groups  << to find your group today!