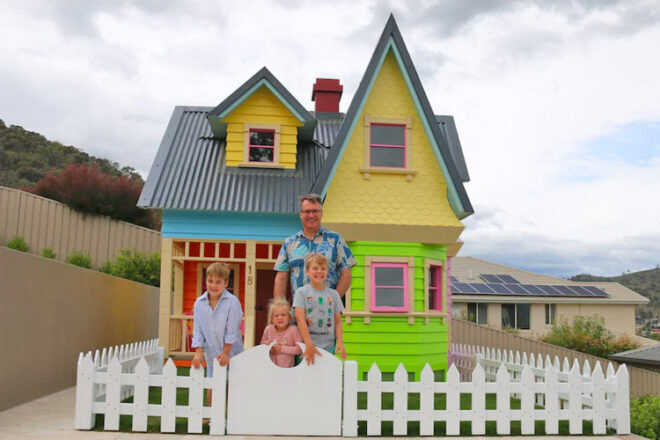 A Canberra dad has taken his son's obsession with the movie Up to new heights, crafting a spectacular kids cubby house replica of the animation's iconic floating house.
The colourful creation is the stuff of childhood dreams, and took 15 months to build. It was a true labour of love for doting dad Scott Fincher, who's set the bar pretty high for other cubby-constructing parents.
"It's constructed just like a house and weighs between three and four tonnes," Scott Fincher told ABC New's Rosie King. "I think it's more solid than our own house."
Dad builds Up cubby house replica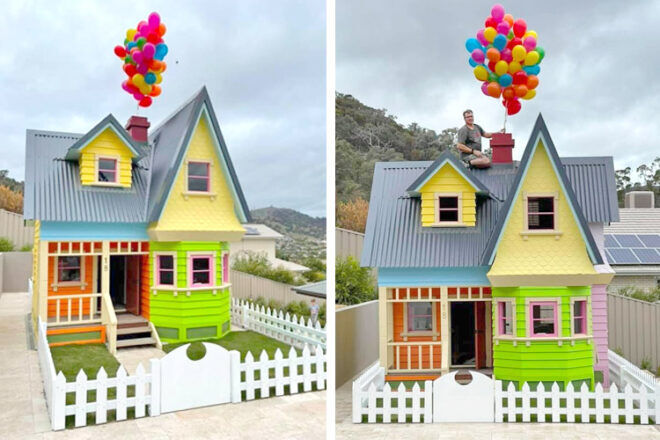 Scott built the Up cubby house for his seven-year-old son Leo, who's seen the heartwarming movie countless times. "He's such a good dad. I feel so lucky that he built this whole house for us," Leo said.
"As a parent, you usually end up watching it many times over," Scott explained. "He was also asking for a cubby at the time so I thought, 'OK, how far should I go with that?'"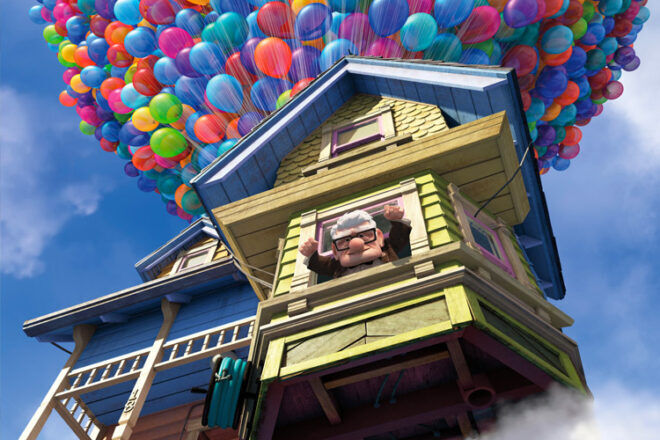 In the animated film, Carl Fredricksen buys the abandoned house he and his wife Ellie used to play in as children. While they restore the home and make beautiful memories, her dream to move the house to a cliff overlooking Paradise Falls, is never realised.
After Ellie's death, Carl decides to keep his promise and move the house to Paradise Falls, by attaching hundreds of balloons to it.
"I really loved the architecture of the house in the movie and wanted to do something similar but more simple," Scott said. "But the perfectionist in me wanted to build a replica that was true to the movie, so this is what I ended up with, which was quite a mammoth effort."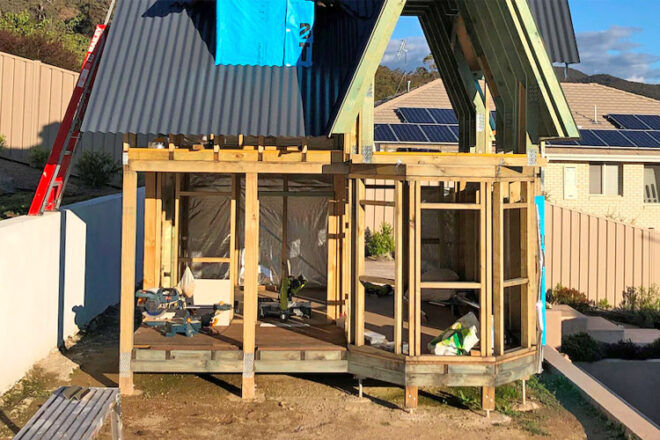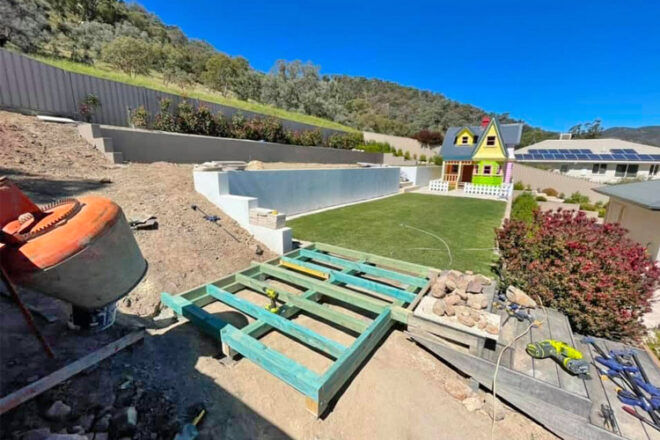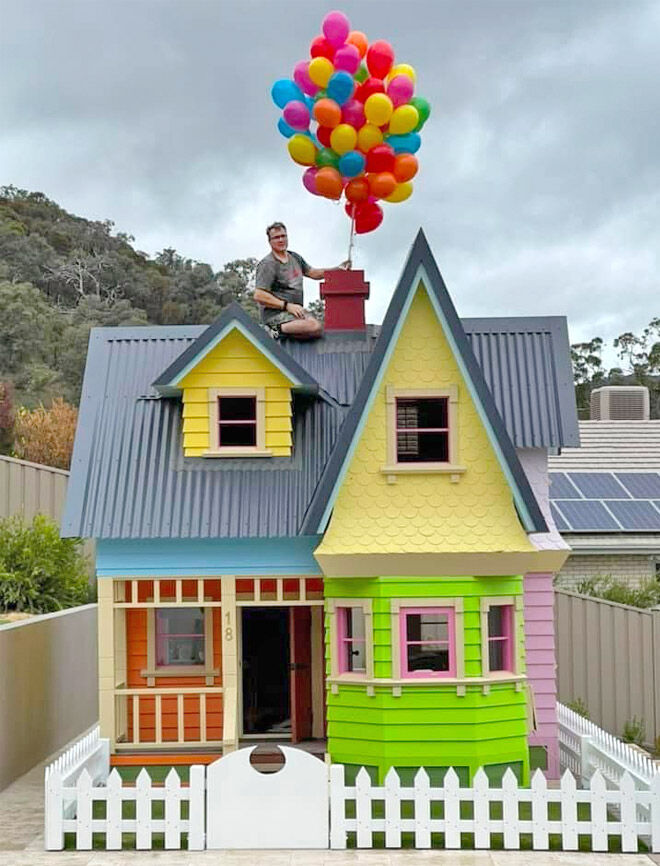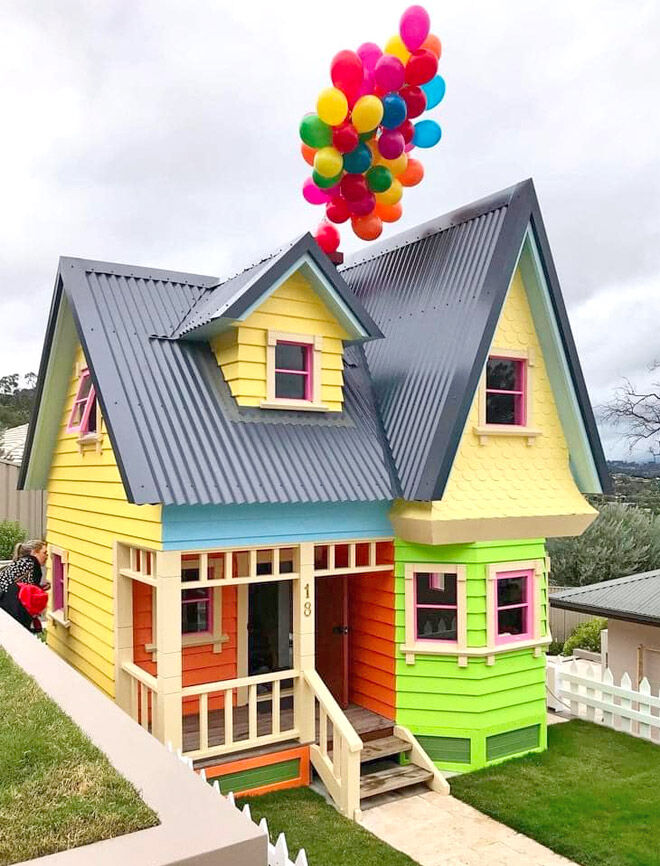 https://www.facebook.com/abcnews.au/posts/10162375772684988
Scott admits the cubby cost around $10,000 to build. "It's about $1,500 worth of roofing, a couple of thousand dollars worth of structural pine plus, of course, I ended up insulating it, and I had to put my IT touch on it by adding Wi-Fi so the kids could stream movies when they had sleepovers inside the cubby. That all adds up."
The result is truly #cubbyhousegoals.
(Images: ABC News, Cathy Lee Lord)
Read next …
Want to see more fabulous cubby houses? These next articles feature some of the most incredible cubbies we've seen: