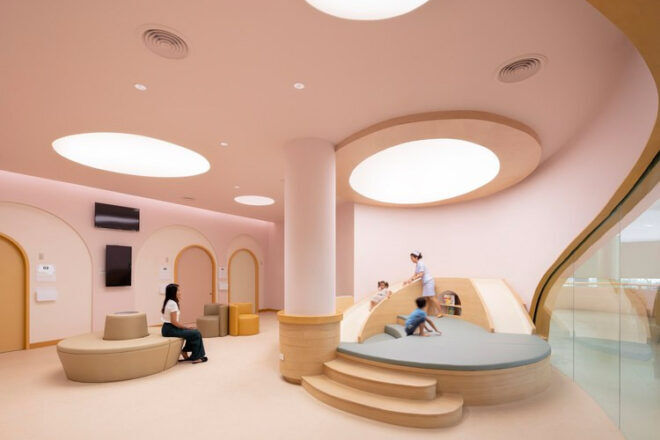 Playful and fun, this inspiring children's hospital shakes off the usual drab and dull shackles of traditional medical facilities. With an indoor pool and entrance hall with slide, EKH Children's Hospital in Thailand is a wondrous space for little ones to heal.
Designed by studio Integrated Field, the beautiful building uses a muted yet whimsical colour palette to create a serene and spirited space.
Children's hospital with slides and a pool
On-trend arches, whimsical bathrooms and comfy bedrooms with above-bed animal shapes are just some of the designer elements. But the inspiration behind the hospital's design wasn't about creating a luxe look and feel.
"A hospital is the kind of place most people would rather avoid as much as they can," the designers explained. "For the kids, luxury isn't something that can comfort them from the pain, fear for needles or even the bitterness of the medicine. We, therefore, look for the things that will bring them happiness throughout their experience at the hospital.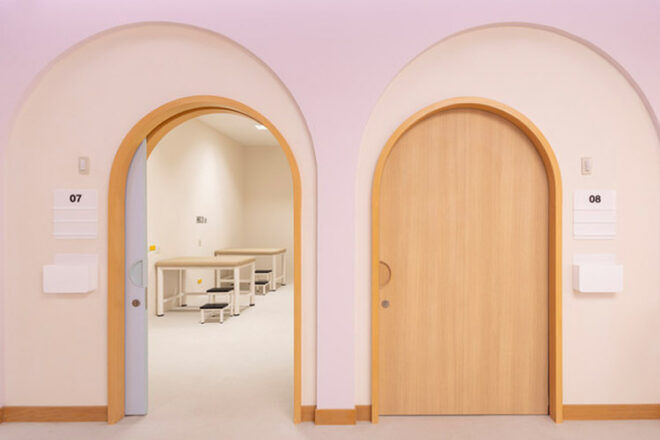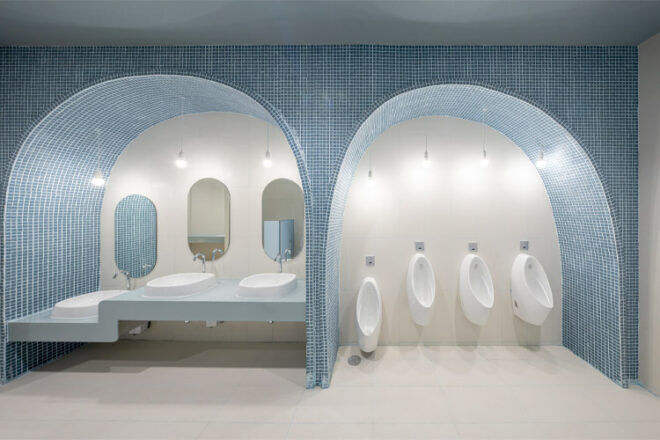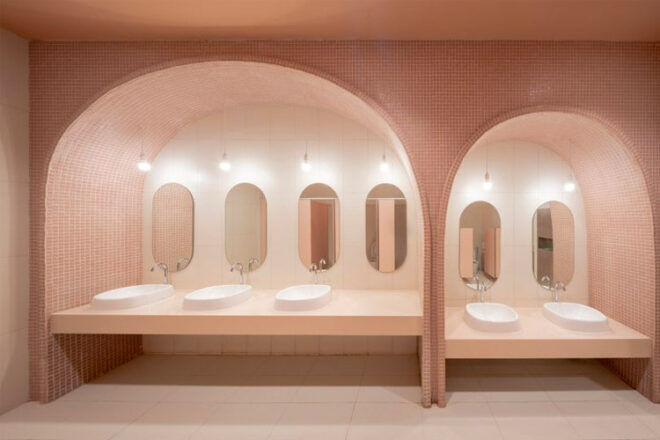 "With the children's mindset, we discover that 'fun' is what every child instinctively looks for. Despite their different backgrounds, all kids want to live their lives looking for something fun to do.
Using this element of 'fun' as the key becomes a great challenge considering how we have to approach the design from the perspective of a child (which we, unfortunately, don't have that much left) while constantly reminding ourselves that we would actually have to make a hospital a 'fun' place."
No waiting rooms, just playgrounds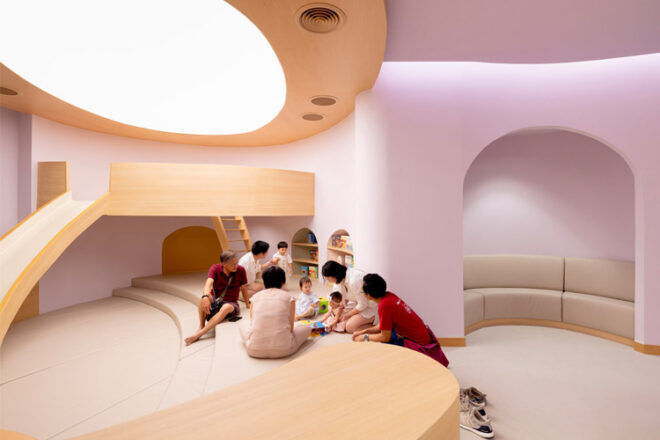 The waiting areas in the hospital are more like designer playgrounds, while the pool is a soothing touch for those staying at the facility. Every detail, including the colours were carefully considered. "The pastel colour tone encourages the children's use of imagination (as a kid, we all create our own imaginary world when we are experiencing a space for the first time).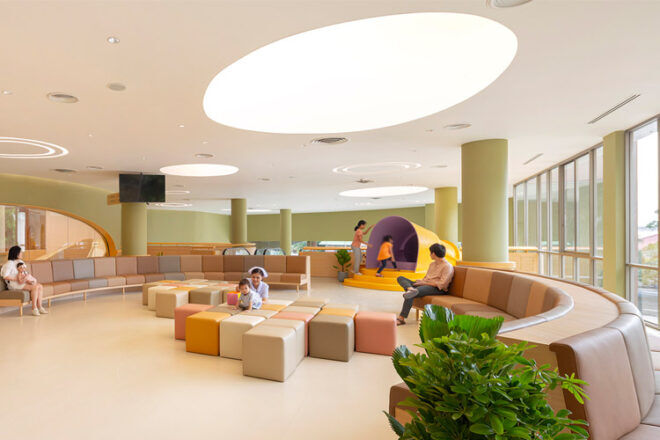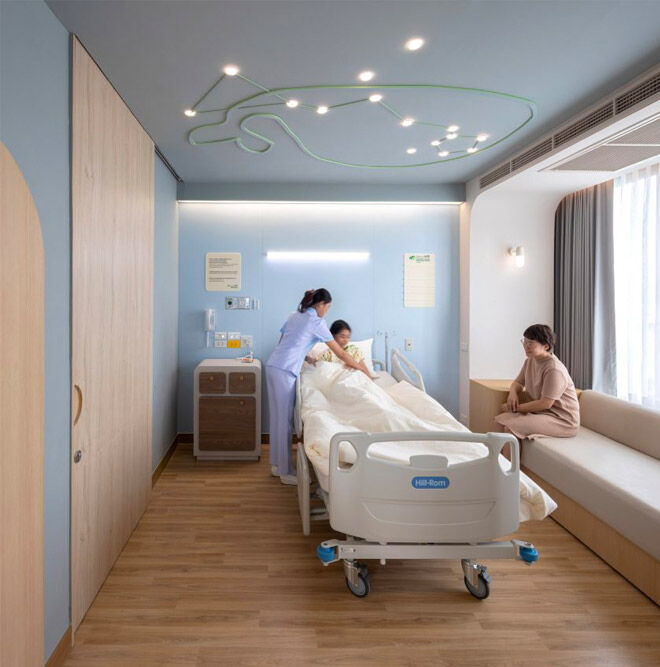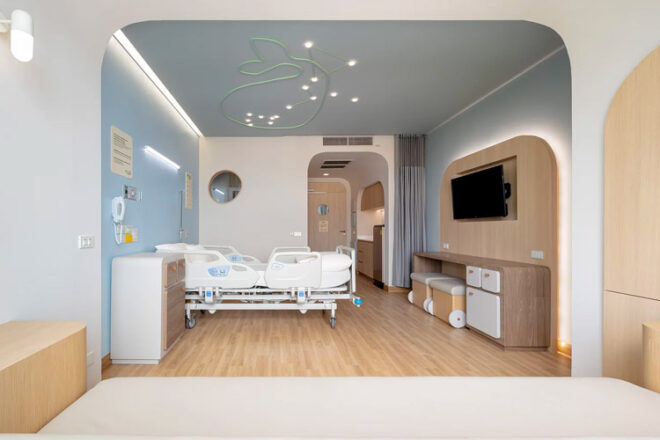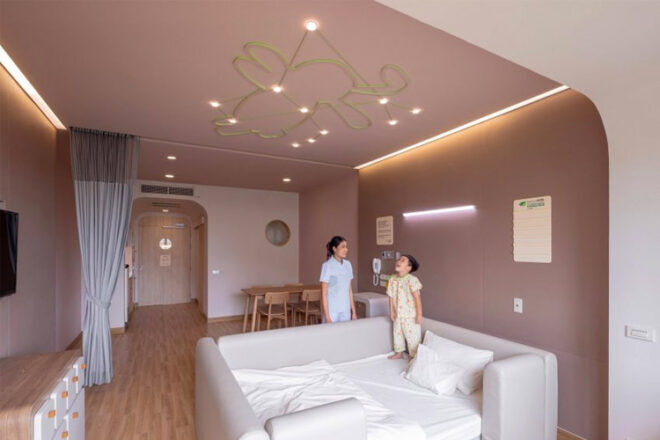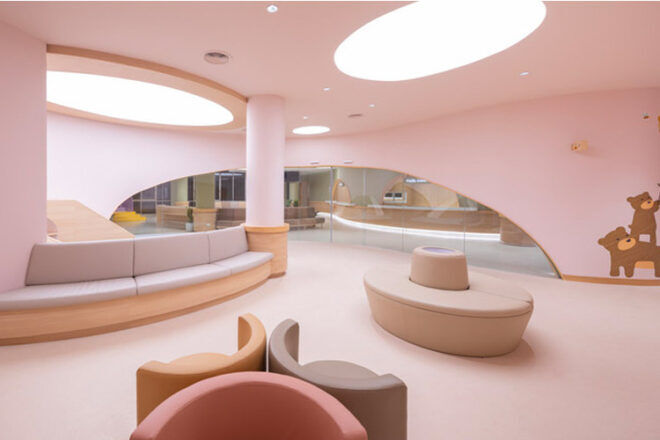 "The hospital offers four room types, categorised not as a standard, special or suite room, but in the friendlier names of Whale, Turtle, Lion and Rabbit Constellation. Each room is decorated in a different colour and installed above the bed is a glow-in-the-dark constellation with a customised lamp to provide both a standard lighting and the level of illumination that is suitable for a good night's sleep."
It's truly a space designed to make us rethink the way a children's hospital should be.
---
Products for creating the perfect space…
Find more interior inspiration in our groups
Looking for more interior design news and ideas? Join one of our Facebook Groups and ask thousands of other mums what they're loving right now.
Click here >> Mum's Grapevine Facebook Groups << to join your group today!